With the recently released book Mademoiselle Oiseau - Clouds over Paris, Vogue Scandinavia sits down with both its author and illustrator to learn more
In the old house at number 109, Isabella, Isis, and Mademoiselle Oiseau are knocked out on the sofa. Elegant in her black silk dress and chichi froufrou, Mademoiselle Oiseau seems to be the only one who can handle the heat. But something else is bothering her. Threatening clouds of evil, black tape in the Palais Royal Park, accidents, and ferrets have hit Paris. Something unpleasant is lurking behind every street corner.
So begins Clouds over Paris, the latest addition to the Mademoiselle Oiseau books written by author and PR manager Andrea de La Barre de Nanteuils and fabulously illustrated by Lovisa Burfitt, one of Scandinavia's most successful fashion illustrators. Both women live and work in France: Andrea is in Paris, having first completed a master's degree in Médiation Culturelle and then moving on to become project manager in the communication department at Kenzo. Today, however, she works as a PR manager at a famous fashion house.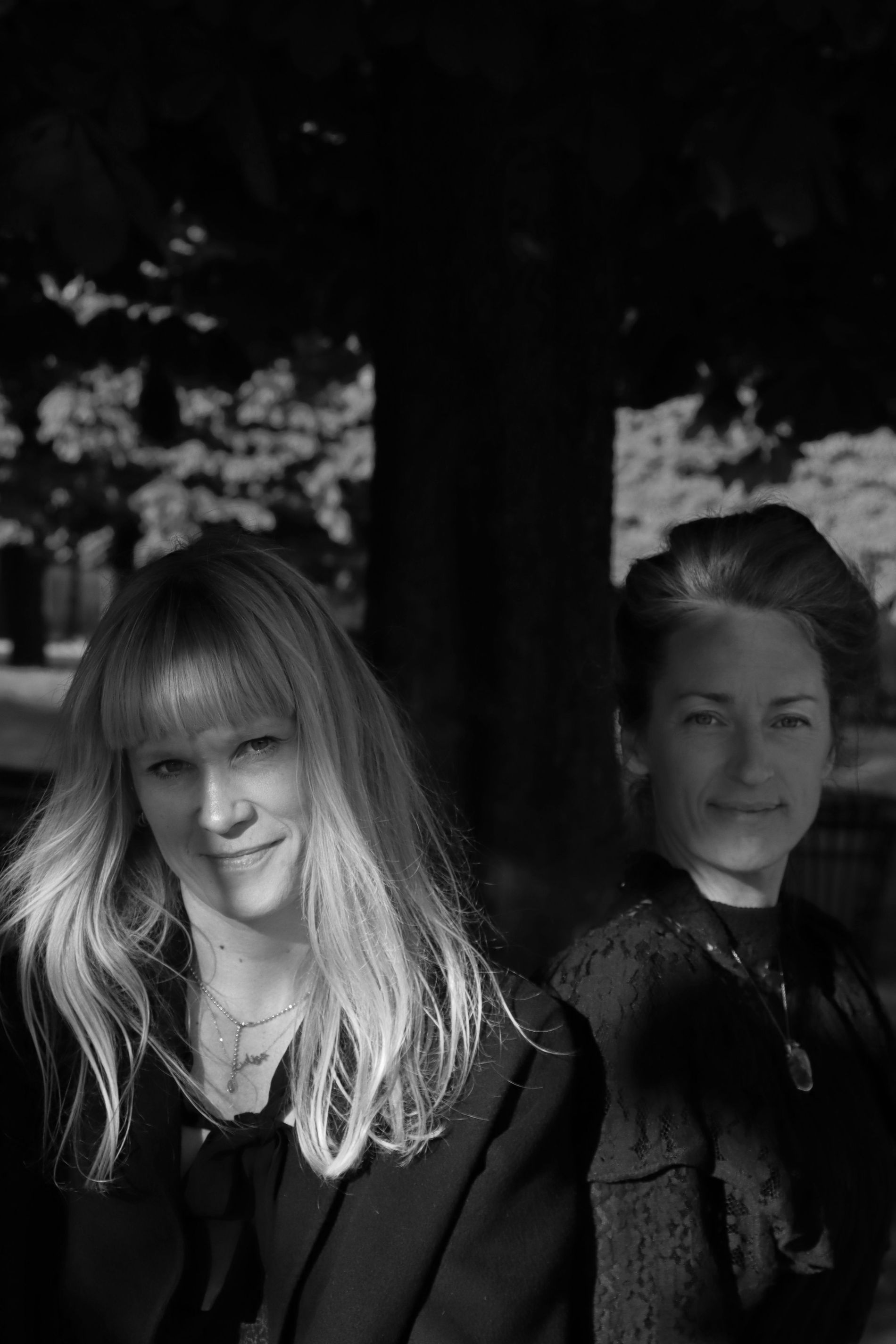 Lovisa lives and works in a studio in the south of France. She tells me over a phone call how determined she was as a young girl to move to Paris. Not even fresh out of the design school Beckmans, where she studied art and pattern construction, she launched the clothing brand Burfitt with Andreas' best friend, Kajsa Leanderson.
The two women first met after Andrea wrote the texts for some of the Burfitt collections. "Lovisa and I understood each other well," explains Andrea. Being the author, she prefers to write, whereas Lovisa is happy to chat. "We were inspired by the same art, the same people, the same life stories. One day, Lovisa called on avenue Gambetta, where I lived. She had a Rörstrand cake platter under her arm, the world's finest plate with Mademoiselle Oiseau, and asked if I wanted to write the book about her heroine. I was thrilled and very flattered." Andrea concurs: "it's one of the best gifts I have received in my life."
Mademoiselle Oiseau was born in Lovisa's head and was first a figure in a porcelain series in collaboration with Rörstrand. When Lovisa illustrates, she needs music. "I can't work without it. It's a portal into my dream world," she says. The name for the book's protagonist was hatched from the song Bird Gurl by Anthony and the Johnson, "oiseau", meaning bird in french.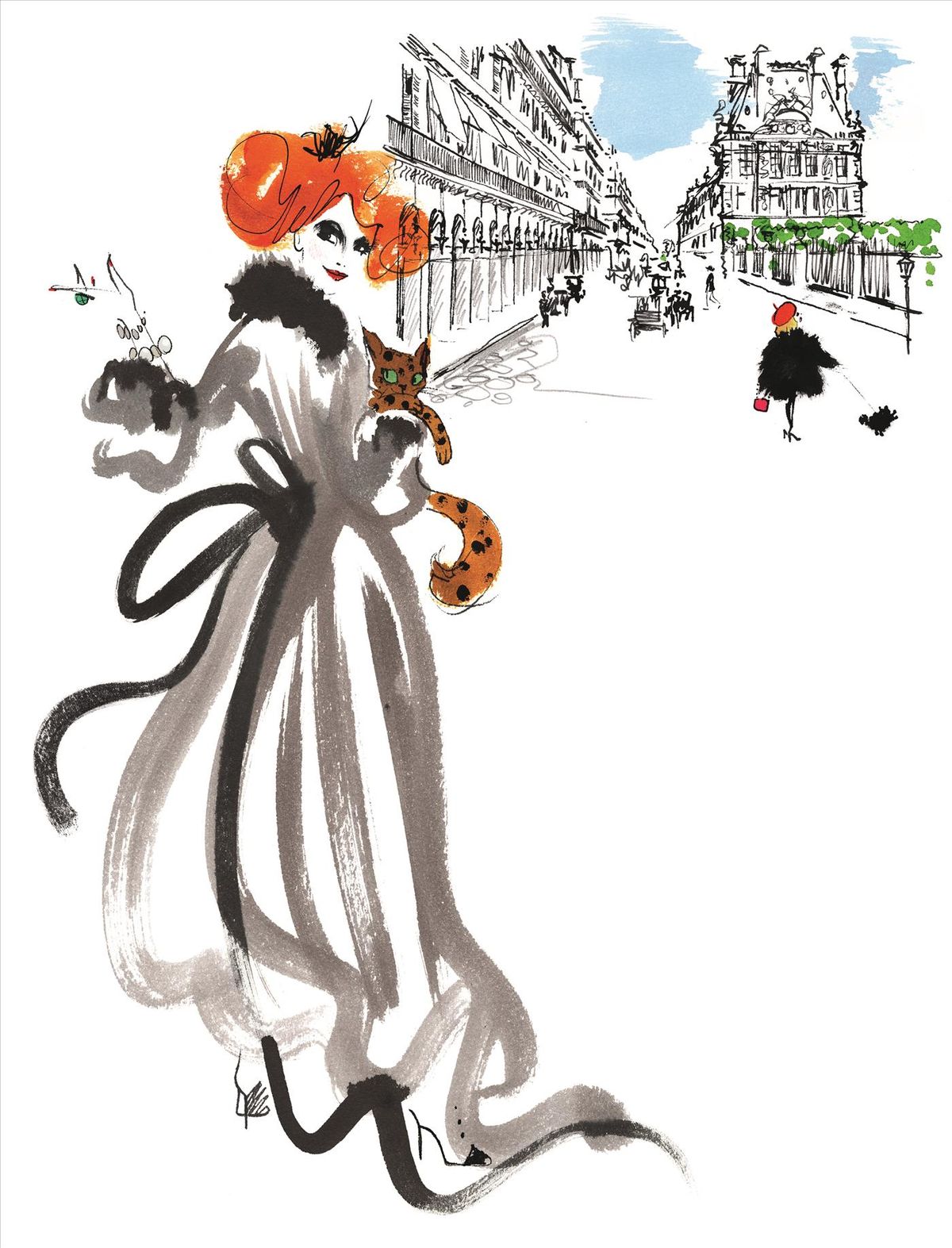 Photo: Lovisa Burfitt
Andrea penned the other characters in the books. "Luisa, Mademoiselle Oiseau's sister, is inspired by the Marquise Casati, a free-spirited aristocrat," explains Andrea. "We have Edita, Luisa's daughter who lives in Finland and is a nature activist and, at the same time, incredibly elegant and eccentric – created from my guardian angel and spiritual godmother, Carita Järvinen, who died earlier this year. Carita was a model in the sixties and worked for all the famous houses. Isabella is probably myself, a dreamy little anxious child who becomes someone else in meeting Mademoiselle."
The chic illustrations are central in all the books, and though there are darker moments, the story ultimately feels hopeful. Lovisa explains even if "Clouds over Paris" begins with a disaster, it ends with a solution. "When the reader puts down the book, we wanted the feeling of hope lingering," she says. Andrea adds: "that's also what this book is about: strong love, happiness, friendship, understanding, solidarity, hope, magic in life, no matter how old you are."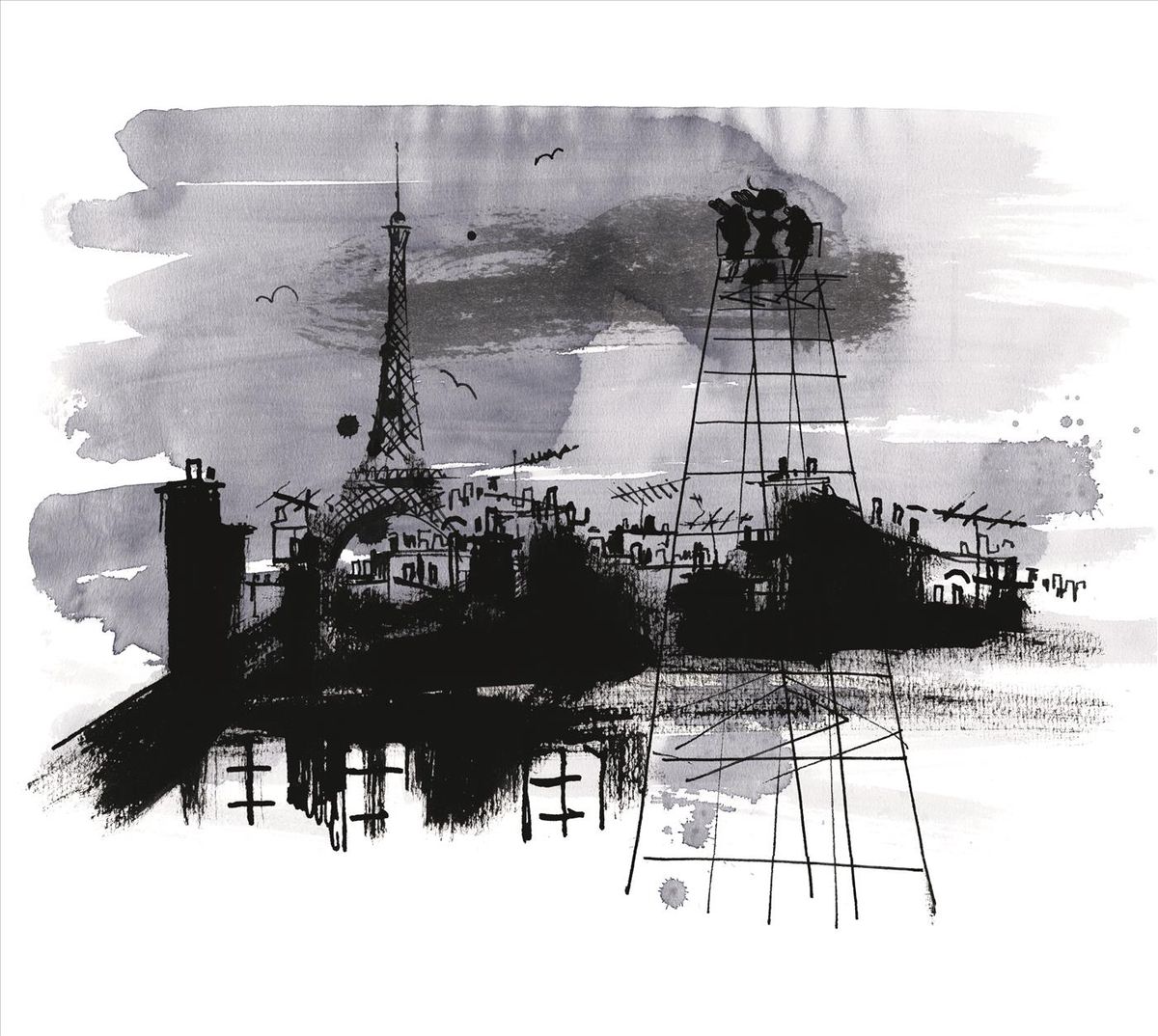 Photo: Lovisa Burfitt
"We want the books to be read aloud. Reading together, commenting, laughing, and sharing different feelings and associations that books give is incredibly enriching. I hope we create sacred reading bubbles where there are no cell phones," says Andrea. Here's hoping.