Vogue Scandinavia's gender fluidity expert explain the story of their love
In collaboration with Calvin Klein
There's nothing traditional about how Mikko and Lucas met; one could even say that it was love at first like. "I didn't even follow him, but I'd liked a couple of his pictures like a creep. Then, out of the blue, I got a DM," Mikko laughs. Lucas wrote to ask Mikko if he could stay with him on a trip to London. "I'd just got my first salary after leaving high school, and I wanted to visit my friend. Turns out she was out of town, but then I remembered Mikko and how his Instagram bio said 'London', so I messaged him." Although Lucas ended up staying at a hotel, the couple met up and subsequently spent every day of the trip together. "That was four years ago. We have our anniversary this month," Lucas smiles.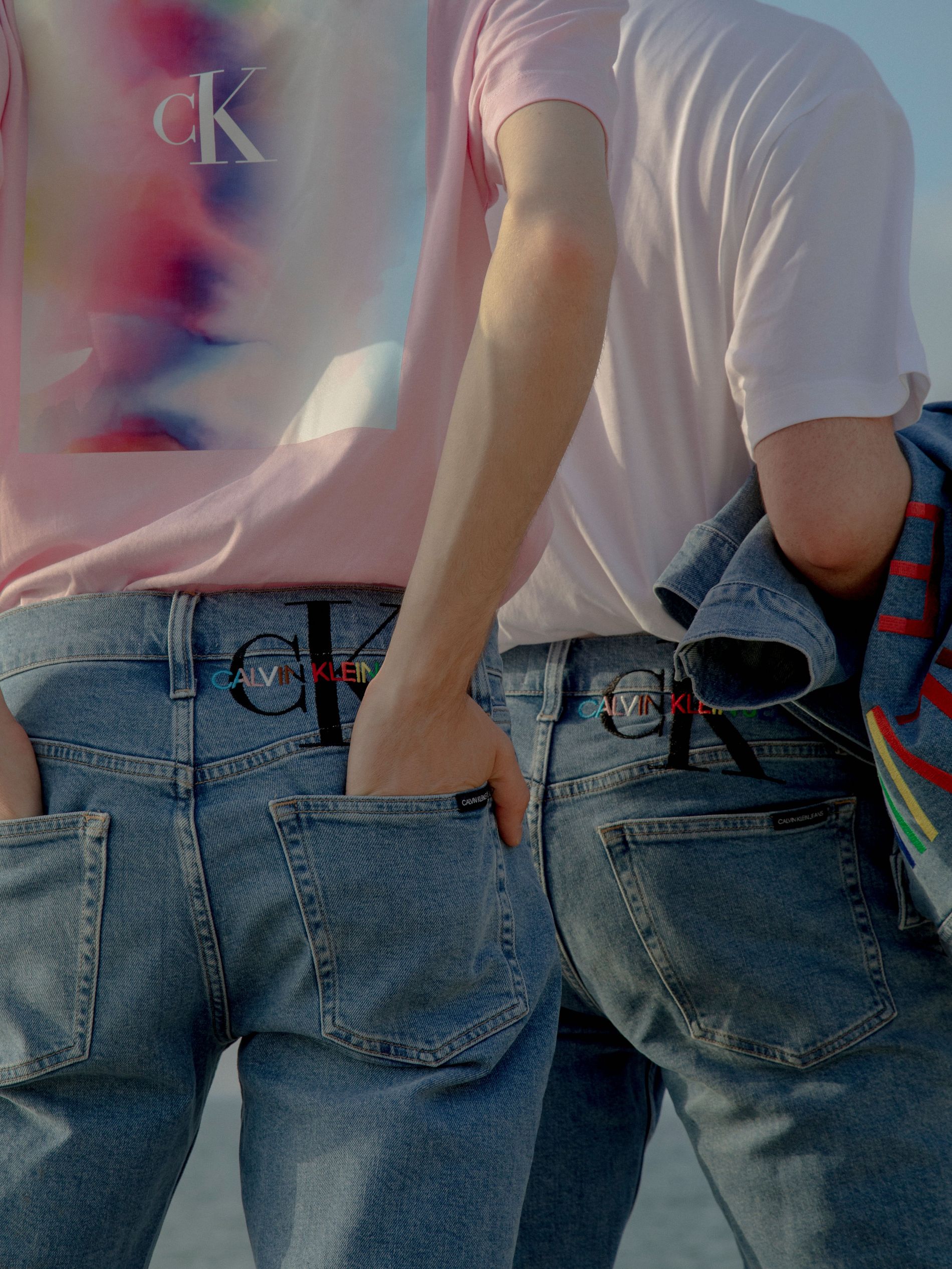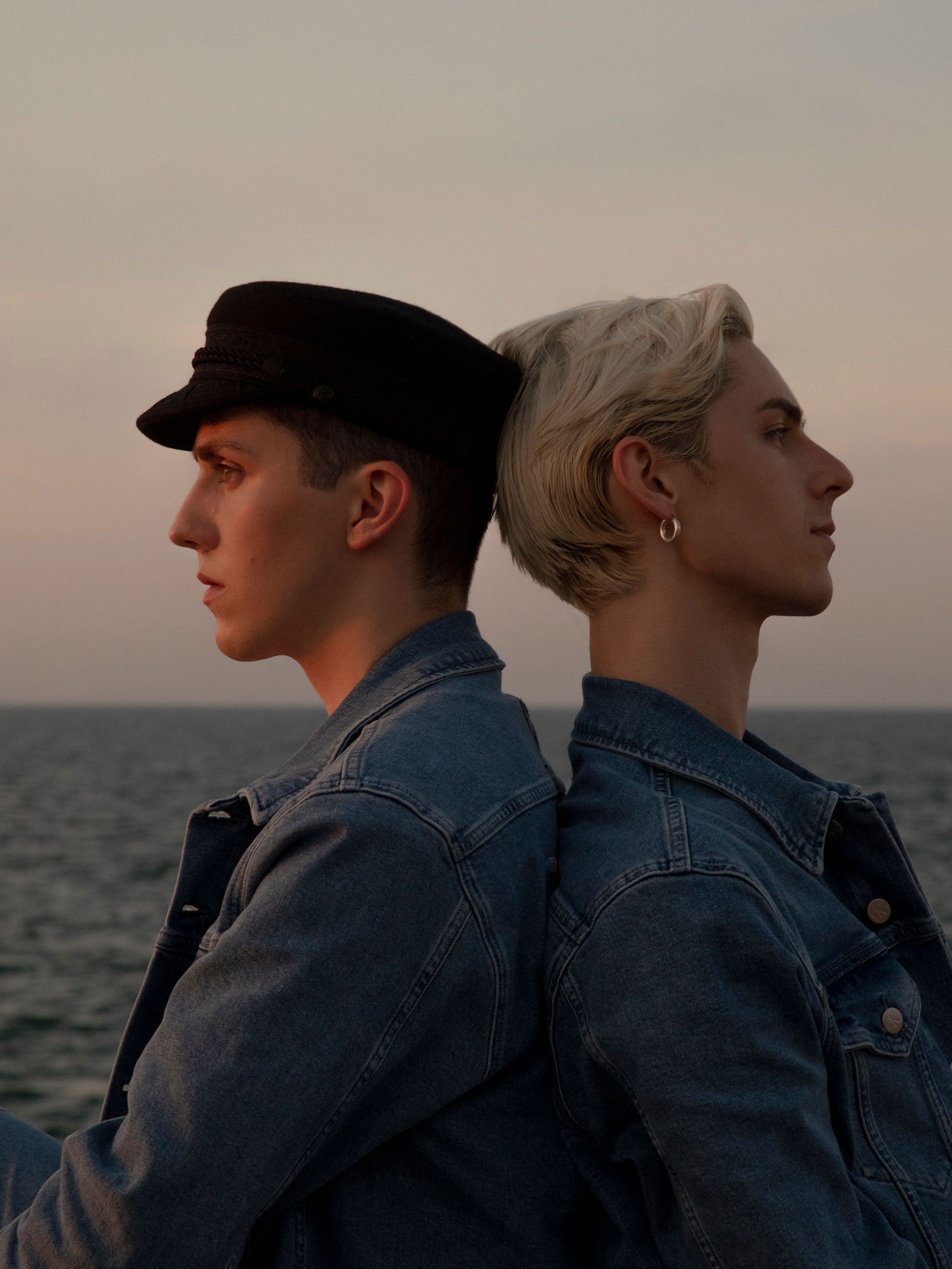 Since meeting, the couple has been each other's biggest supporters. "I can only speak for myself, but we always encourage each other to be whoever we want to be – embracing all sides of my personality and who I am," says Lucas. But something that has changed since the fateful visit to London is their style."Looking back, even the pictures that Mikko liked when we first met… I'm like, oh my God, I would never wear that anymore because it's just not me at the moment," Lucas reminisces. "I still haven't found my style. But, I know what I love, and I'm wearing it at the moment," Mikko explains. "When I look back at what I was wearing when I was 16, I thought I was very cool." It was the lookbook.nu era and Mikko wanted to stand out. "I had blue hair and was wearing a lot of animal print and DIY. I put studs on everything."
Today the couple shares a flat in London, and even though most people advise against mixing business and pleasure, Mikko and Lucas work together. "Four months after we met, I quit my job. It just happened very naturally," Lucas explains. "My parents are both graphic designers and have their own company together so I always had them as role models." Lucas – who has always been drawn to photography – and Mikko found that working together became a natural part of their relationship. Lucas continues, "I've always loved that we were able to share everything together."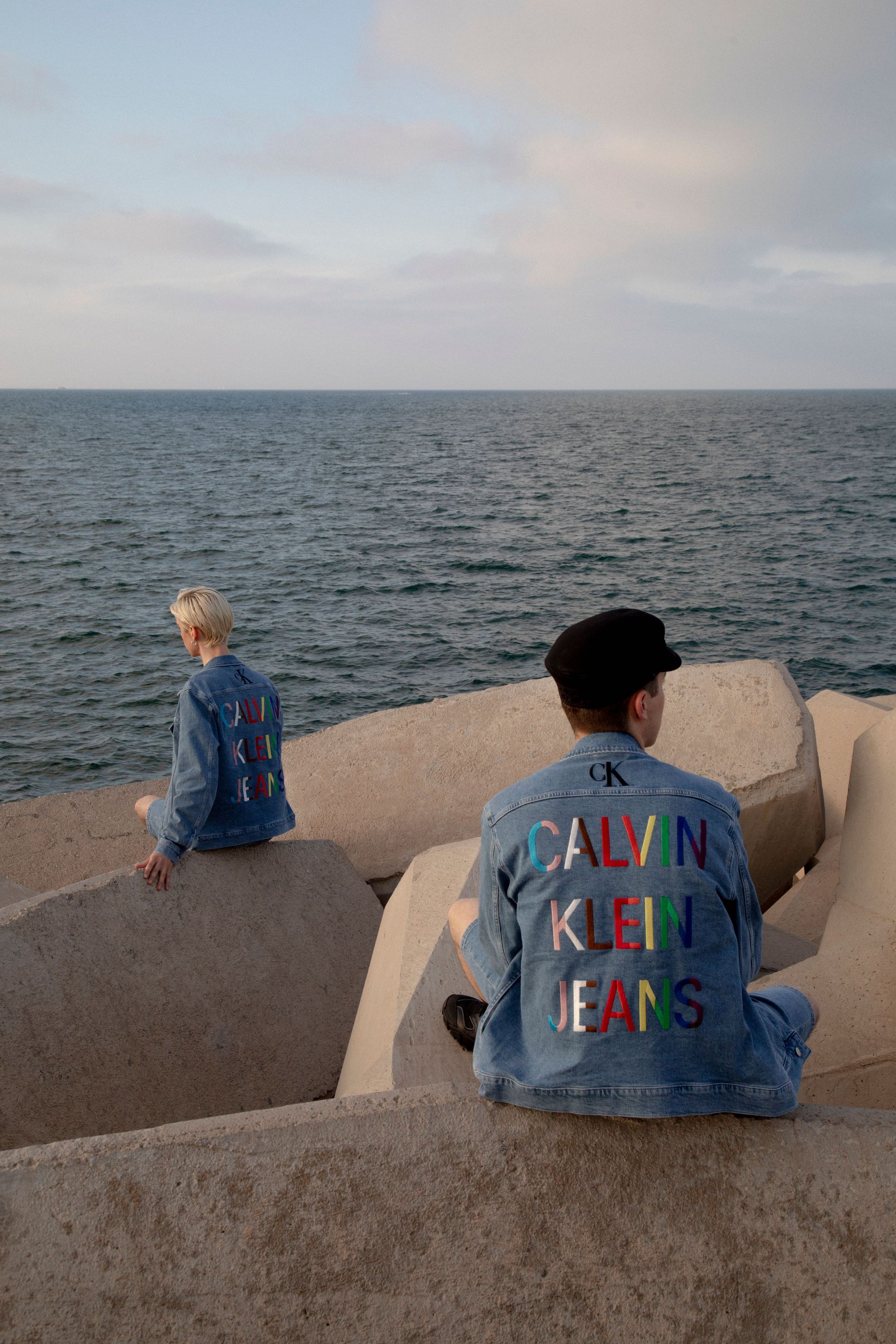 Photo: Christa Könönen
Working together on Calvin Klein's #proudinmycalvins project, the couple revisited their first trip together to meet Lucas family on his mother's side in Valencia, Spain. "We shot at all the places that we visited when we first visited. So, we spent some time on the rooftop with my grandma, and we went to the ocean. I remember we had a walk on the beach when the sun was setting," Lucas explains.
The couple has worked together with the American heritage brand before and appreciates its support of the LGBTQ+ community. "With some brands, it always feels like the support is just part of their marketing. It doesn't feel genuine," Lucas says. "And it's just during the Pride Month," Mikko agrees. "It's not all year round. That's something I find challenging. It's like once a year brands go, 'oh, where are the gays? Let's book them'."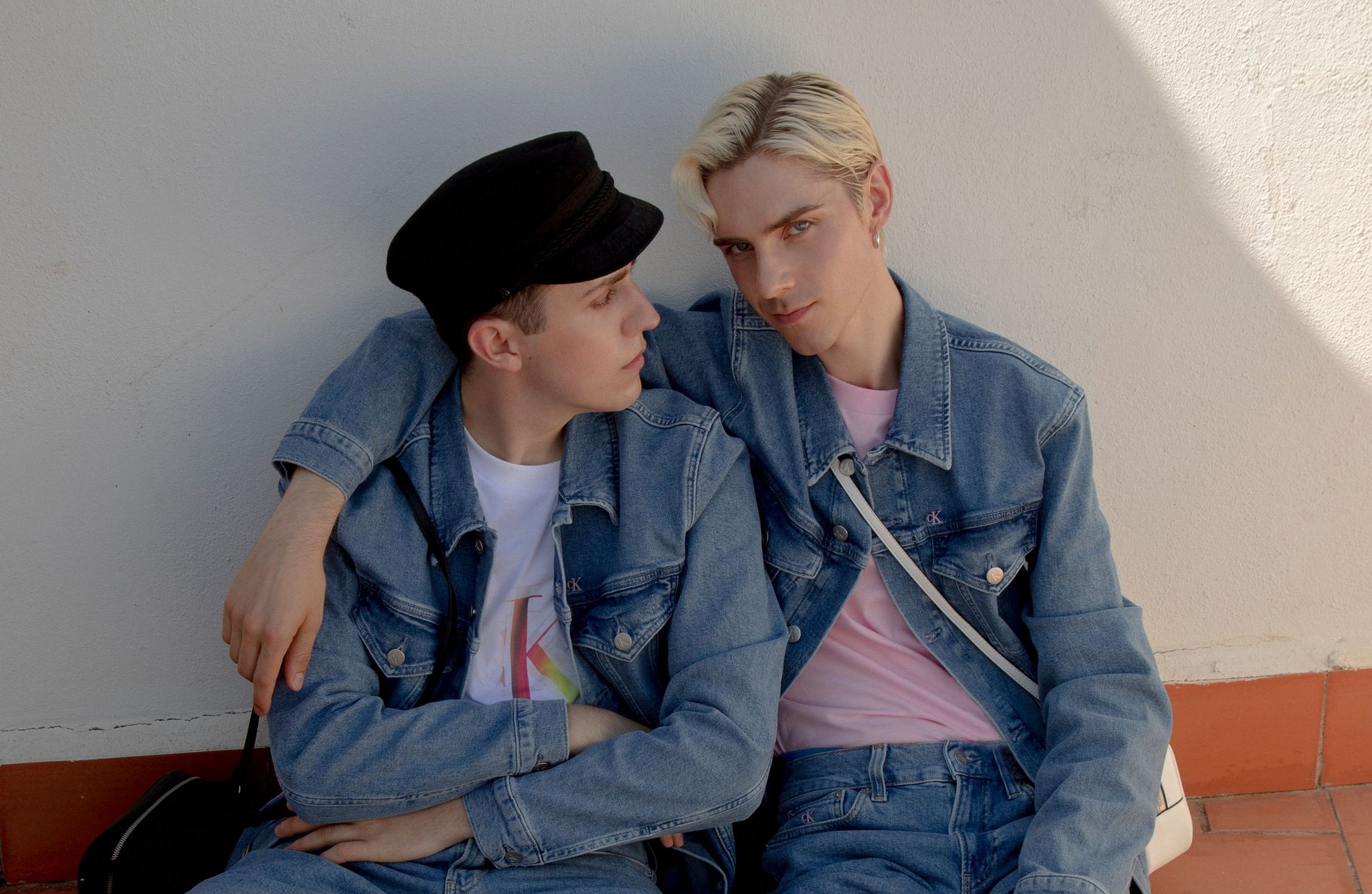 True support comes in the form of constant commitment to inclusivity, highlighting talent no matter their sexual preference."I'm from a small town in Finland. I was always the weird kid and the only gay person in the village. The cliché story," Mikko explains. Pointing out how great it was to see campaigns that represented the queer community in their casting, he concludes that as a younger sartorialist, "I would have been very inspired to see a big brand actually use their platform to show that it is totally OK."
Love is love, whether the sparks first fly on Instagram or not.