We stop by for a studio visit with the Copenhagen-born, Paris-based designer days before her CHPFW show
Don't call Louise Lyngh Bjerregaard a knitwear designer.
Make no mistake, Bjerregaard, who hails from Copenhagen and is now based in Paris, is nothing short of a wizard when it comes to elevating knit to a bona fide art form, but her universe extends far beyond that.
"The clothing represents my language, my vocabulary," the designer tells me, during a walkthrough of her latest collection (she doesn't work with seasons, per se, but this collection will be shown as part of Copenhagen Fashion Week SS22, on Thursday). There are knits, yes, but among them is extraordinary tailoring and luxe fabrications all spoken in Bjerregaard's singular voice. "I kind of have an alphabet with no ending."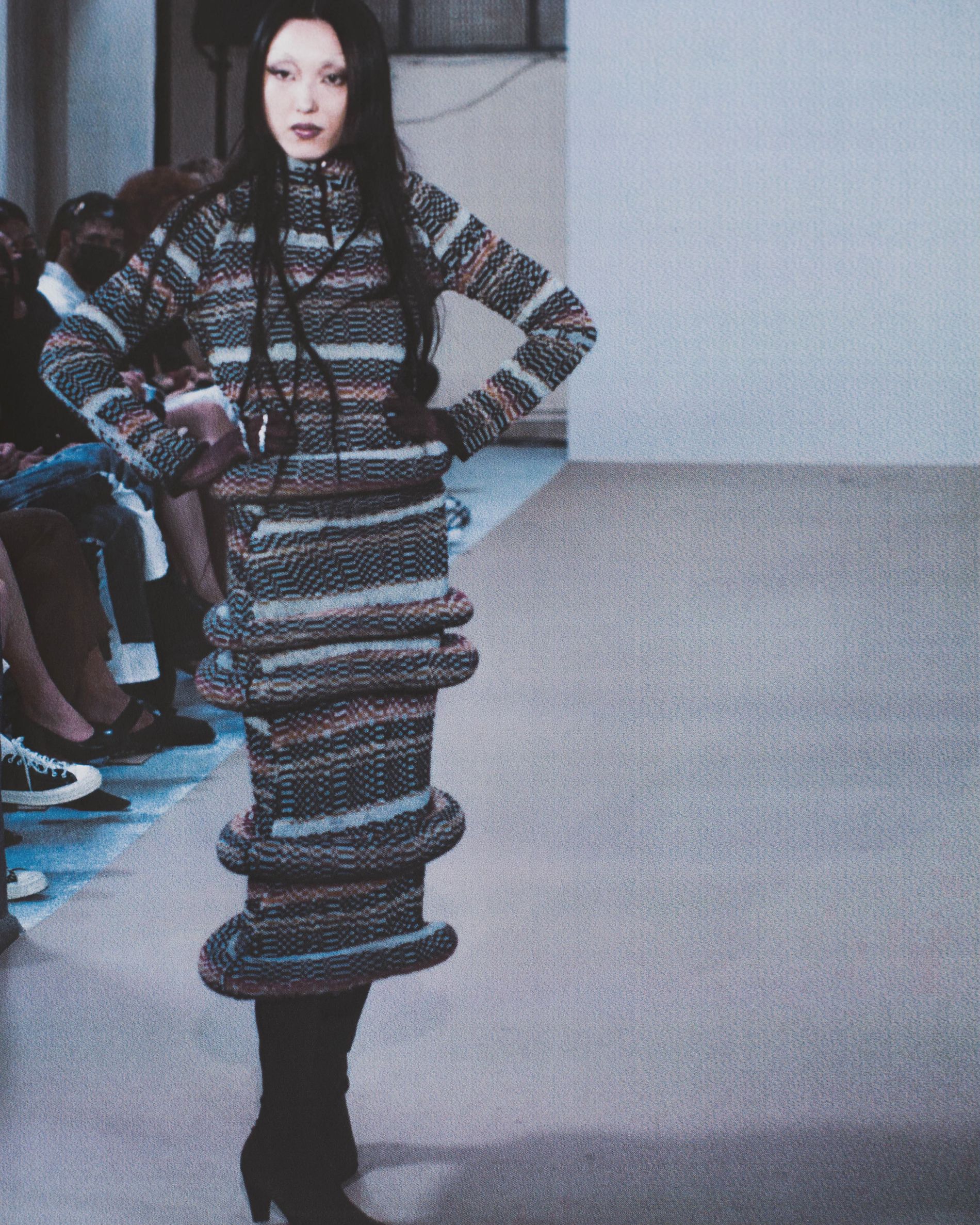 Louise Lyngh Bjerregaard is the master of spin. Photo: Louise Lyngh Bjerregaard
The first thing you ought to know about Bjerregaard is that she's got the design chops. Boy does she. She went to the Scandinavian Academy of Fashion Design, where she mastered tailoring, and Central Saint Martins, where she studied knitwear. She's worked for Anne Sofie Madsen and Eckhaus Latta. Just one example of Bjerregaard's ability: while at Saint Martins, she began working with a knit as delicate as a spider's web, simply because her peers weren't up for it. "I ended up using that transparent design for the first time because none of the other students wanted to knit with it. It's such a bitch, to be honest. It breaks in two seconds," she says. "You might have spent two weeks knitting a piece and then your phone blinks and you pay attention to that and then…" She widens her eyes to signify the unimaginable.
But the magic lies, of course, in the application of this arsenal of technical ability. The aforementioned knitting technique, for instance, is applied as nearly-transparent holes in an eggplant purple dress (these "transparent knits" have already become a signature for the designer). Corsets are turned backwards, with emphasised hips, or purposefully shrunken - clasps bursting open - to signify the breaking of fashion's gender traditions (plus, they look utterly fantastic). A skirt is left with a raw hem because "this material doesn't want to have a French seam".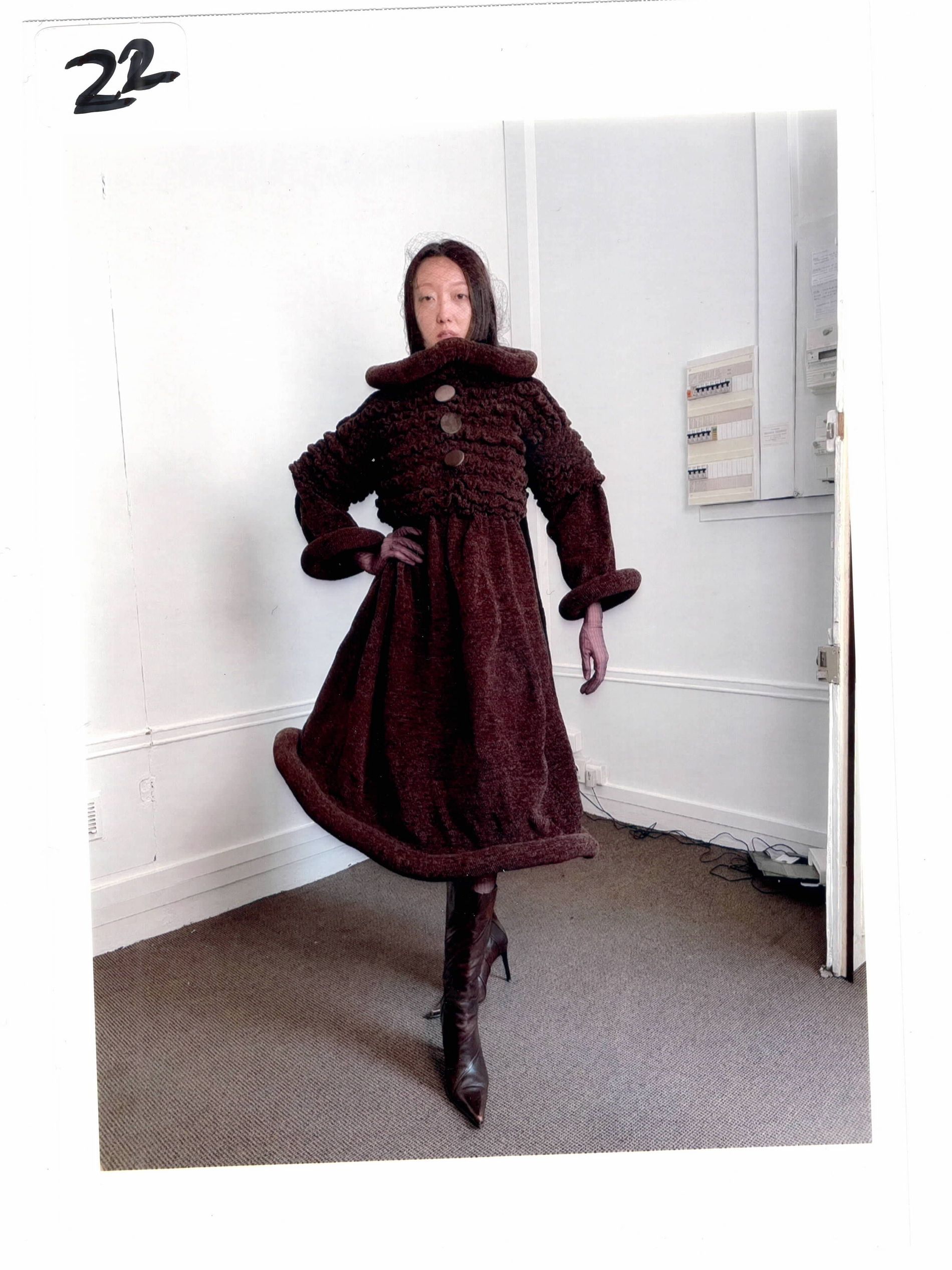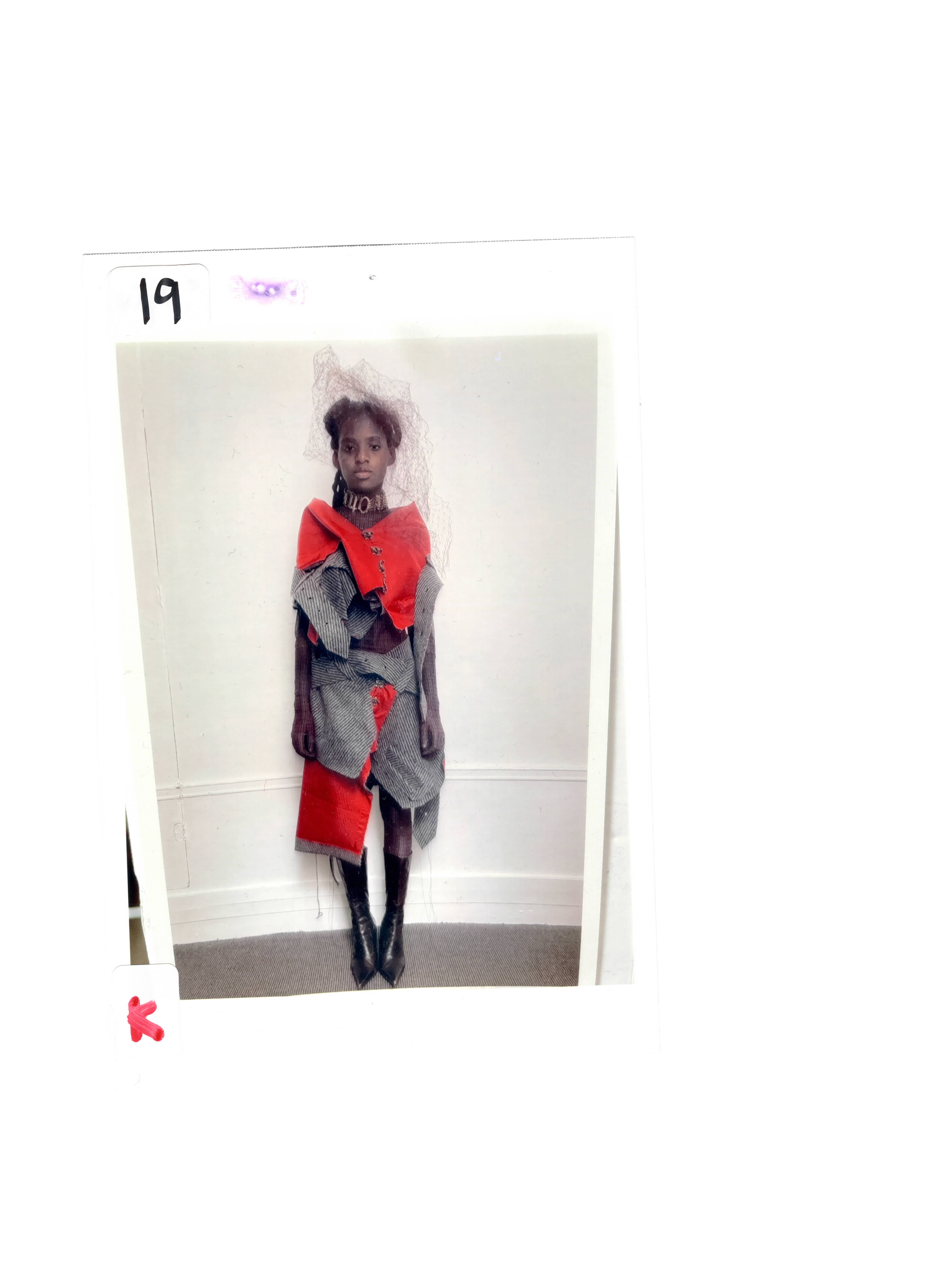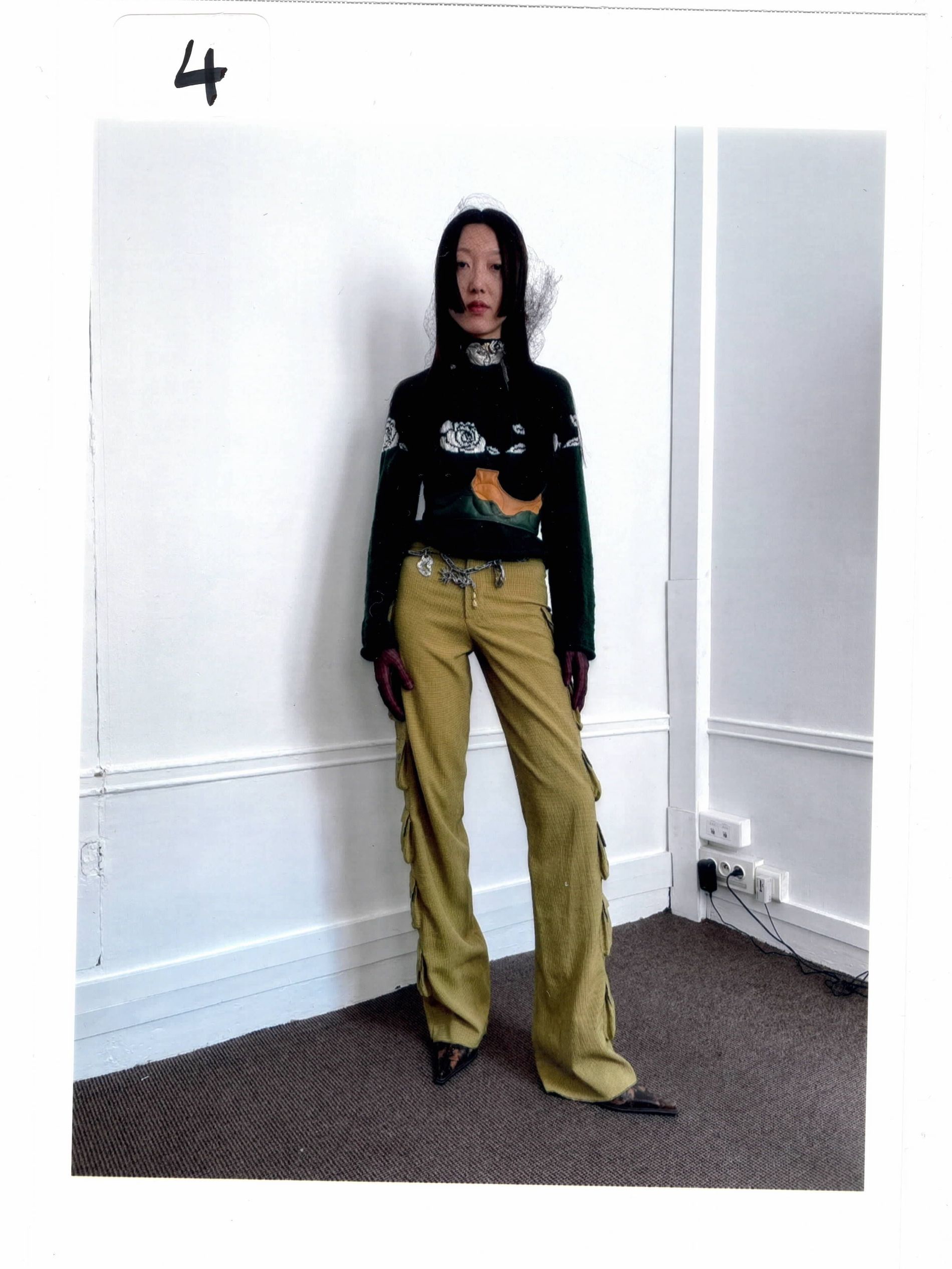 Bjerregaard practices a zero-waste ethos, working with deadstock materials leftover from Danish textile designers and weaving schools. "It's a conversation between me and the fabric," she says. She's out searching for fabric "all the time, constantly" in order to bring her vision to life. The whole process is very, in a word, pure.
To be frank, Bjerregaard's practice isn't exactly scalable. I ask if the notion of scaling up freaks her out — especially as interest in her offering continues to grow. "Oh yeah, it freaks me out a lot," she says. "I'm also introverted and not a good business person. And it's super difficult for me to create a t-shirt." For now, she relies on art and fashion grants, she received a two-year working grant from the Danish Art Foundation in 2020, and the support of forward thinking retailers like Ssense.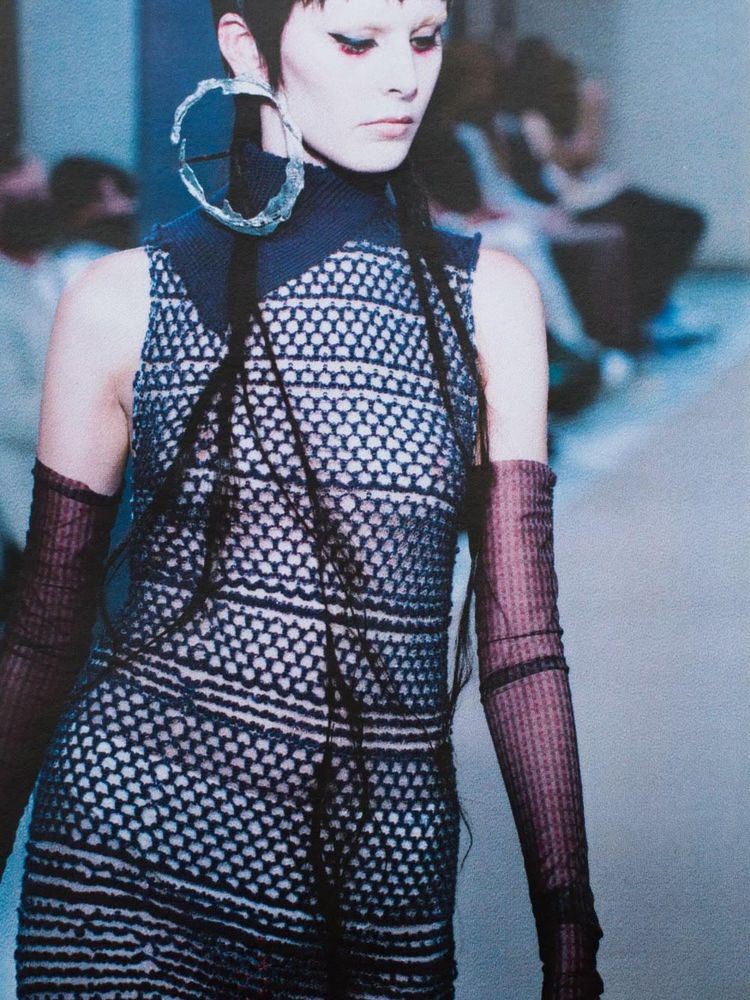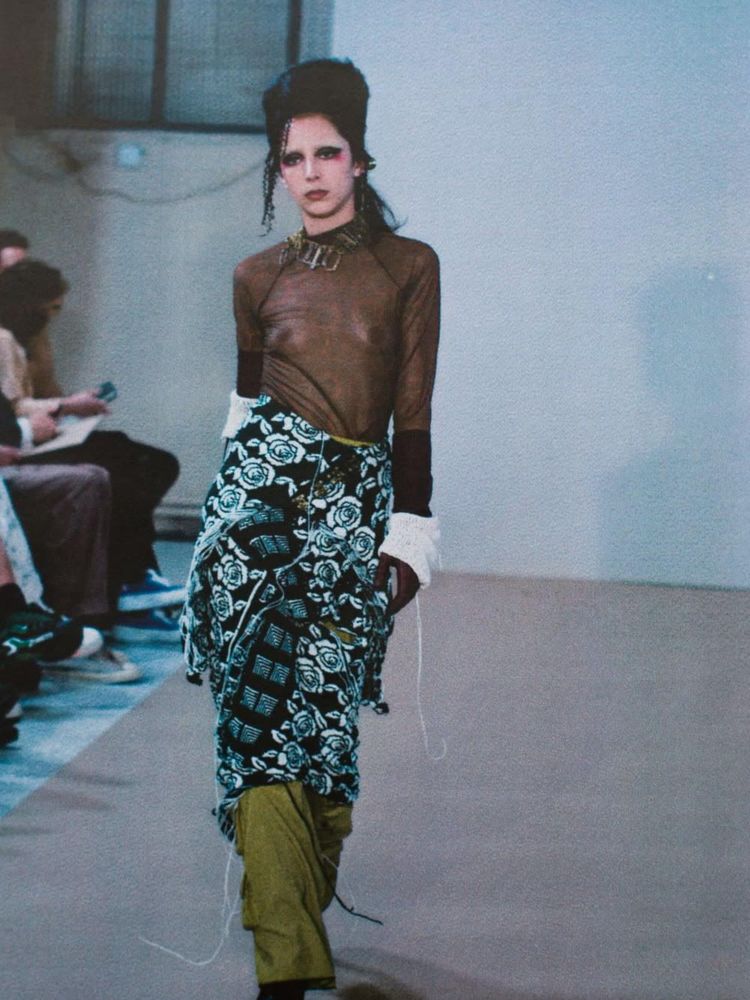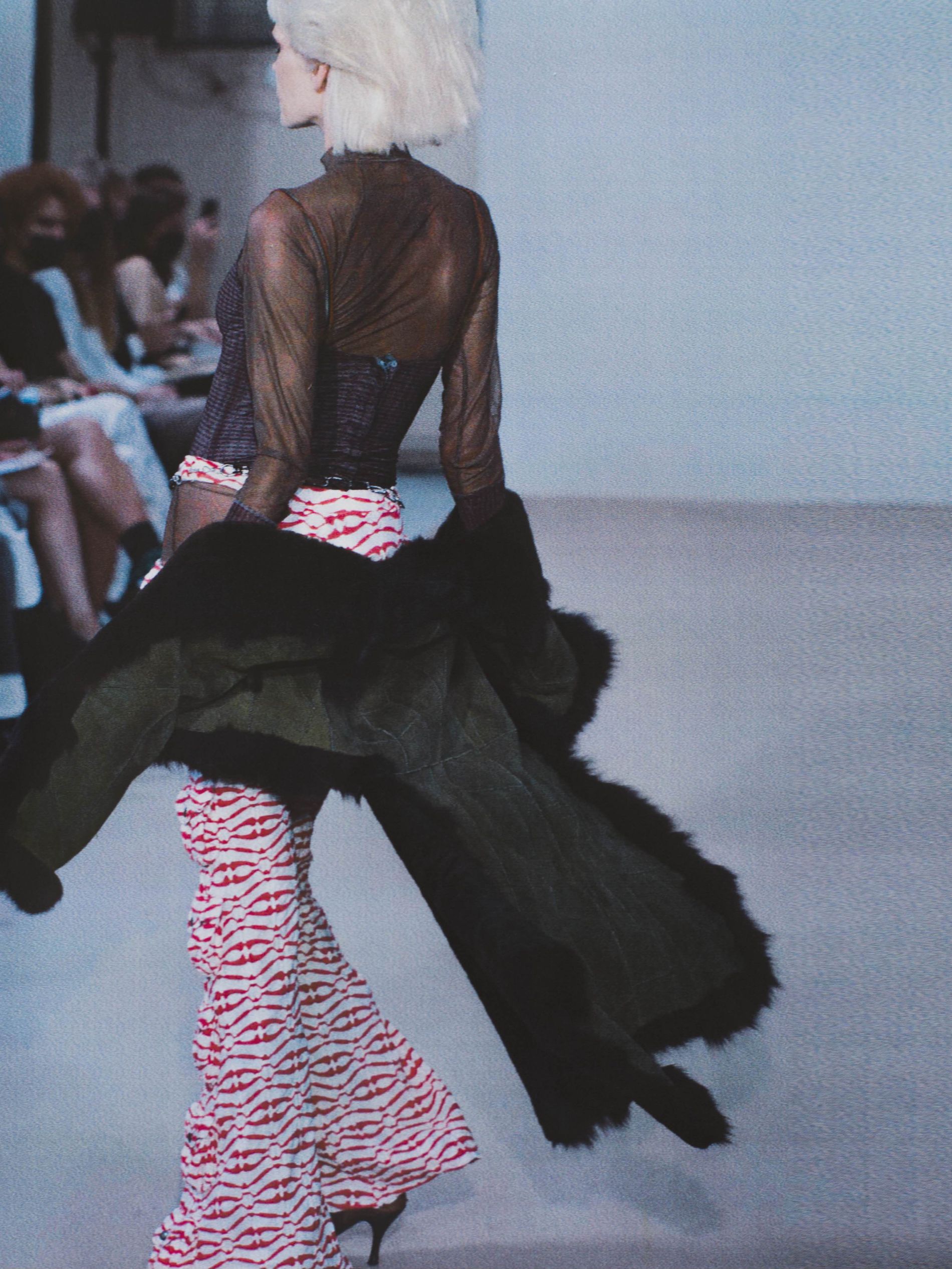 The last thing you ought to know about Louise Lyngh Bjerregaard is that she's a bit cheeky. Someone suggested she should incorporate her name into one of her pieces. So she printed her name a billion times on a tough white fabric — a bit like gauze — and fashioned it into what is arguably the most unwearable item on the rack — a bulbous coat with strange proportions. "I was told it would be smart to incorporate a logo," she says, dryly. Further down the rack, on a skirt, her name is scaled down so teeny tiny it appears only as a thin stripe across the garment.
Even when adhering to someone else's advice, Bjerregaard will go her own way.