Art Deco-inspired and with details plucked from famous New York facades, Longines' latest DolceVita watch embodies the city that never sleeps. Vogue Scandinavia sits down with CEO Matthias Breschan and brand ambassador Jennifer Lawrence to get the low-down
Swiss watchmaker Longines had an Empire State of Mind when creating the latest addition to its covetable collection of watches. The Mini DocleVita, rooted in the brand's successful rectangular Art Deco watches from the late 1920s and early 1930s, was unveiled in New York in front of a crowd consisting of celebrity ambassadors, journalists, and influencers – a verifiable who's-who of the watch industry.
The new model, introduced by Longines CEO Matthias Breschan, is the smallest in the collection to date. Each new reference in the Mini DolceVita collection measures no more than 21.50 mm times 29 mm and features quartz movements due to its petite size.
The traditional stainless steel case, Roman numerals, and black leather strap could be found in the collection for those coveting something classic, but our eyes were caught by the candy land of colourful options that was presented alongside the more muted models.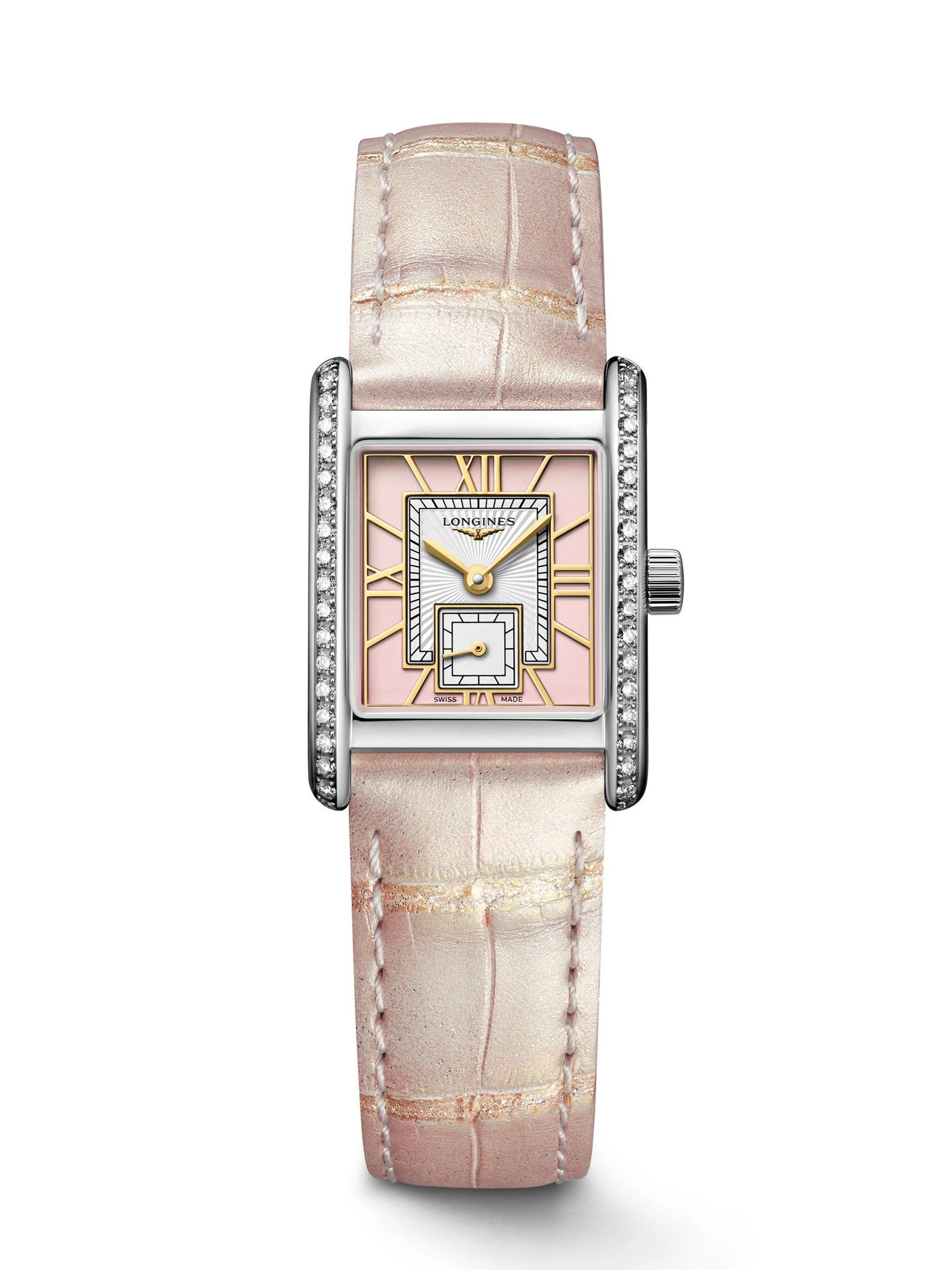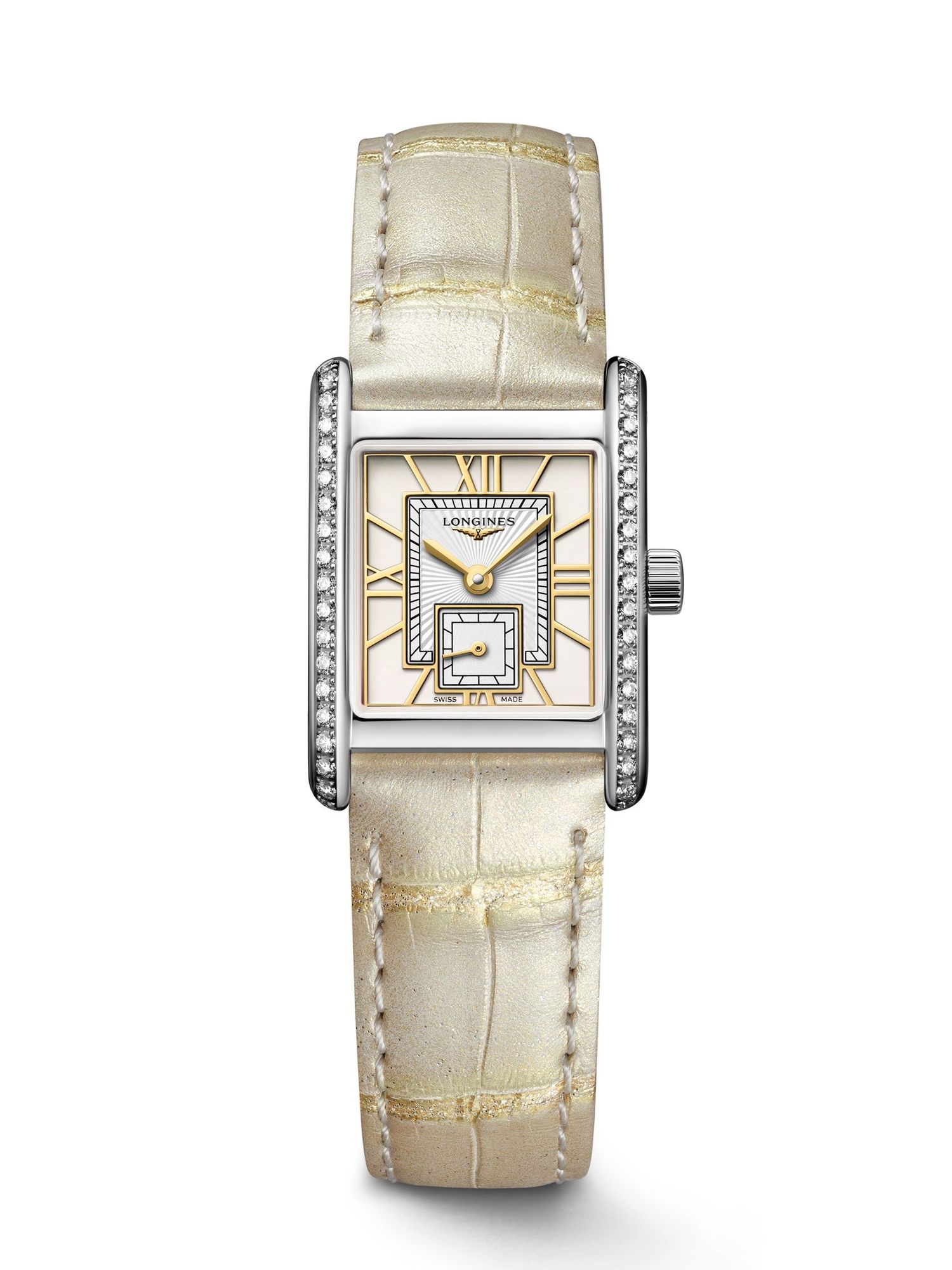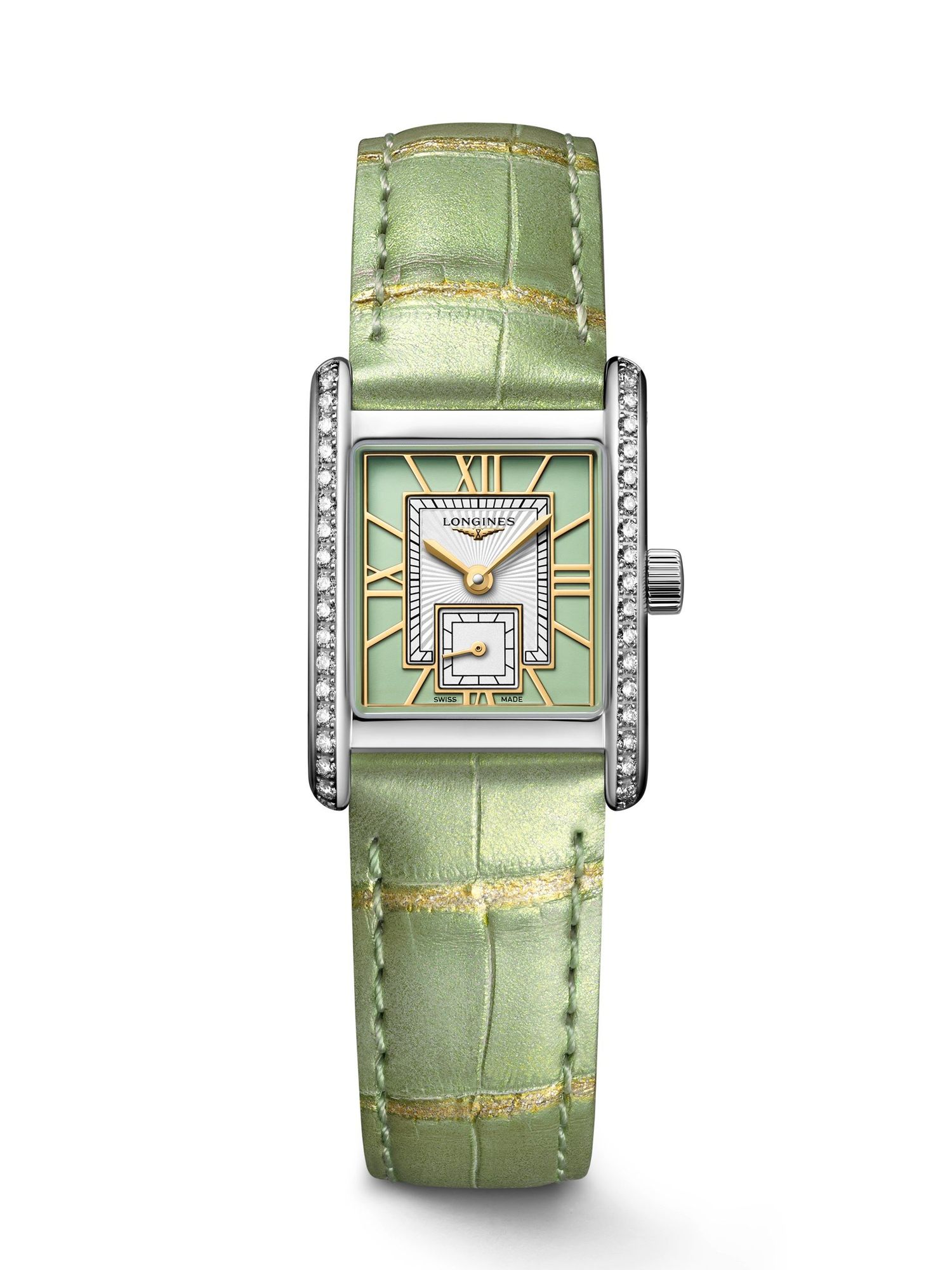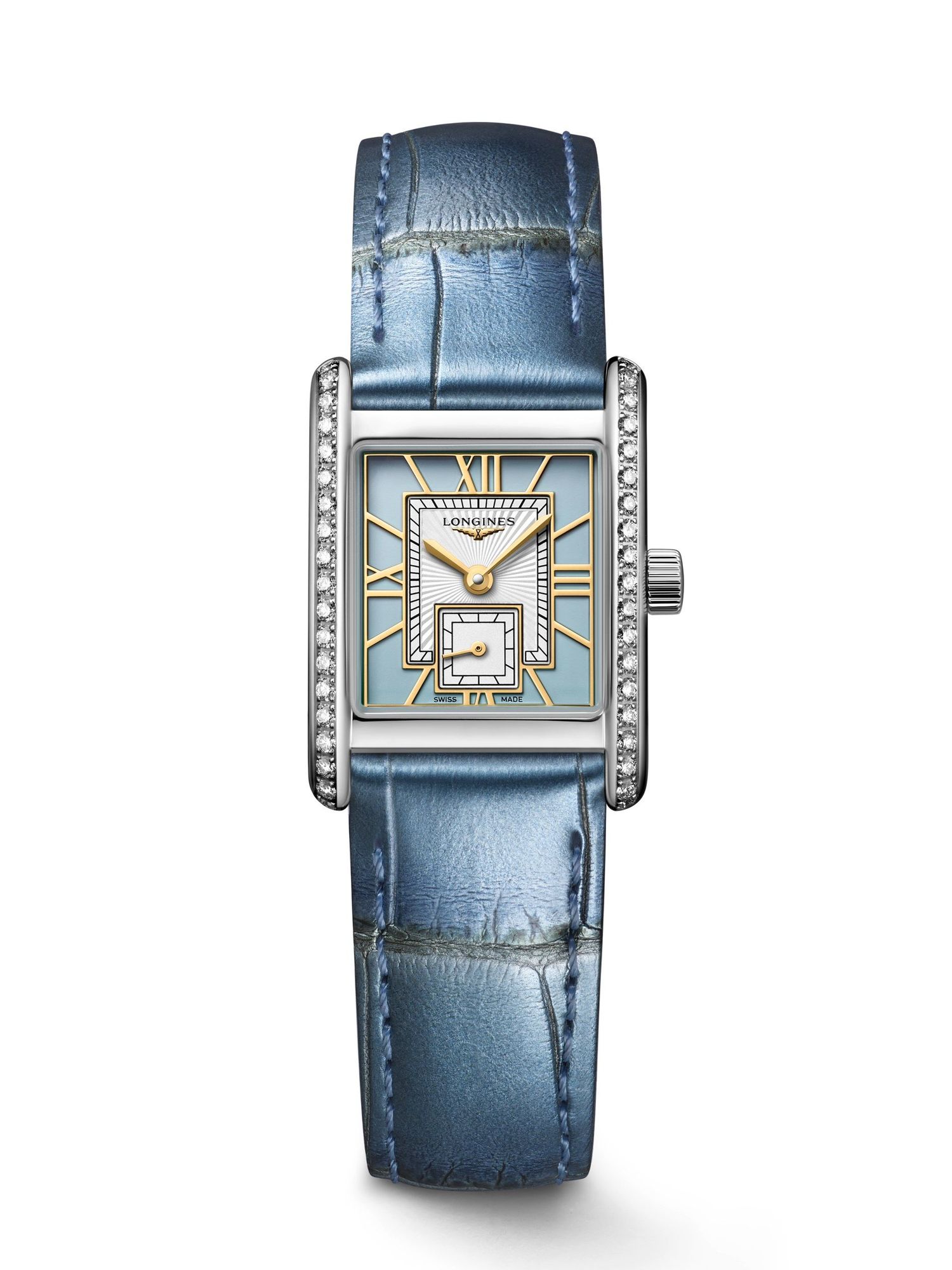 A painter's palette of colour configurations, four of the new references find easily-paired pastels that span ivory white, mint green, blush pink, and dove blue on the outer square of the Roman rectangular dial, contrasted by an inner square with a guilloché effect. The gilt Roman numerals and hands create a 3D impression, completed by diamond-bordered cases and matching leather straps.
The hero piece in the collection, however, is what Breschan refers to as a "bijoux jewellery piece". The newly designed stainless steel strap sees 198 links sprout from a case framed by 38 diamonds. "The bracelet recalls elements of the '20s and '30s," says Breschan, who notes that the combination of straight lines and circles harkens to New York landmarks from the time. The bricks on the facades of the Chrysler building and the Empire State Building were "integrated into the design of the bracelet", for example.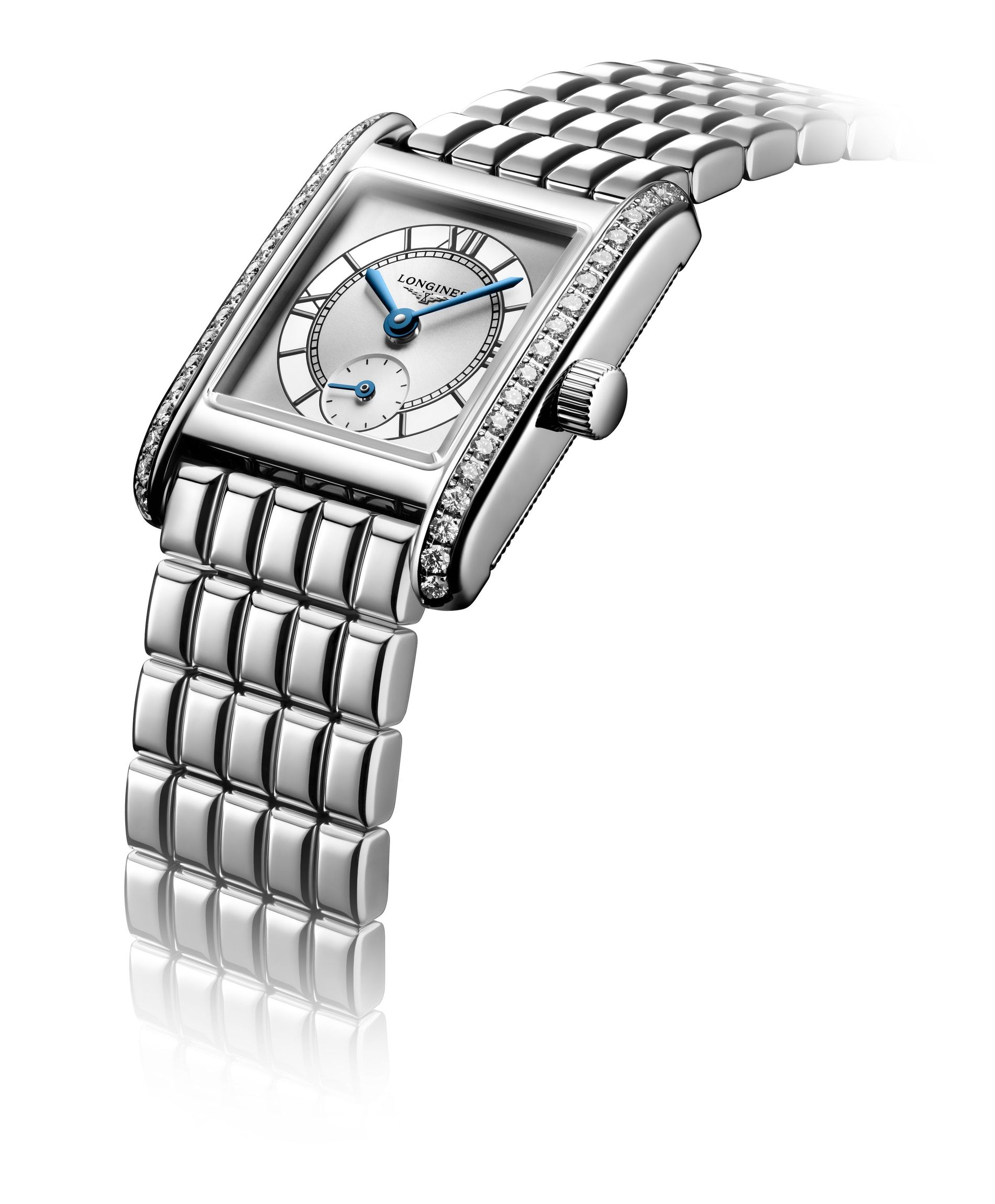 According to Breschan, no other celebrity better embodies this subtle elegance of the Mini DolceVita than Jennifer Lawrence. "She is the perfect ambassador when it comes to our slogan, 'elegance is an attitude'," he muses. Just before the big launch, a gala dinner held in New York's illustrious Gotham Hall, I speak with Lawrence in a nondescript suite, her hand resting leisurely across her lap adorned by the new Bijoux watch.
"I first became interested in watches about five years ago," says Lawrence, recalling how one of her brothers in law gifted her a watch that had been given to him by her husband's father. "It was just such a sentimental and meaningful gift," she says. From there, an appreciation of watches and timepieces quickly took root.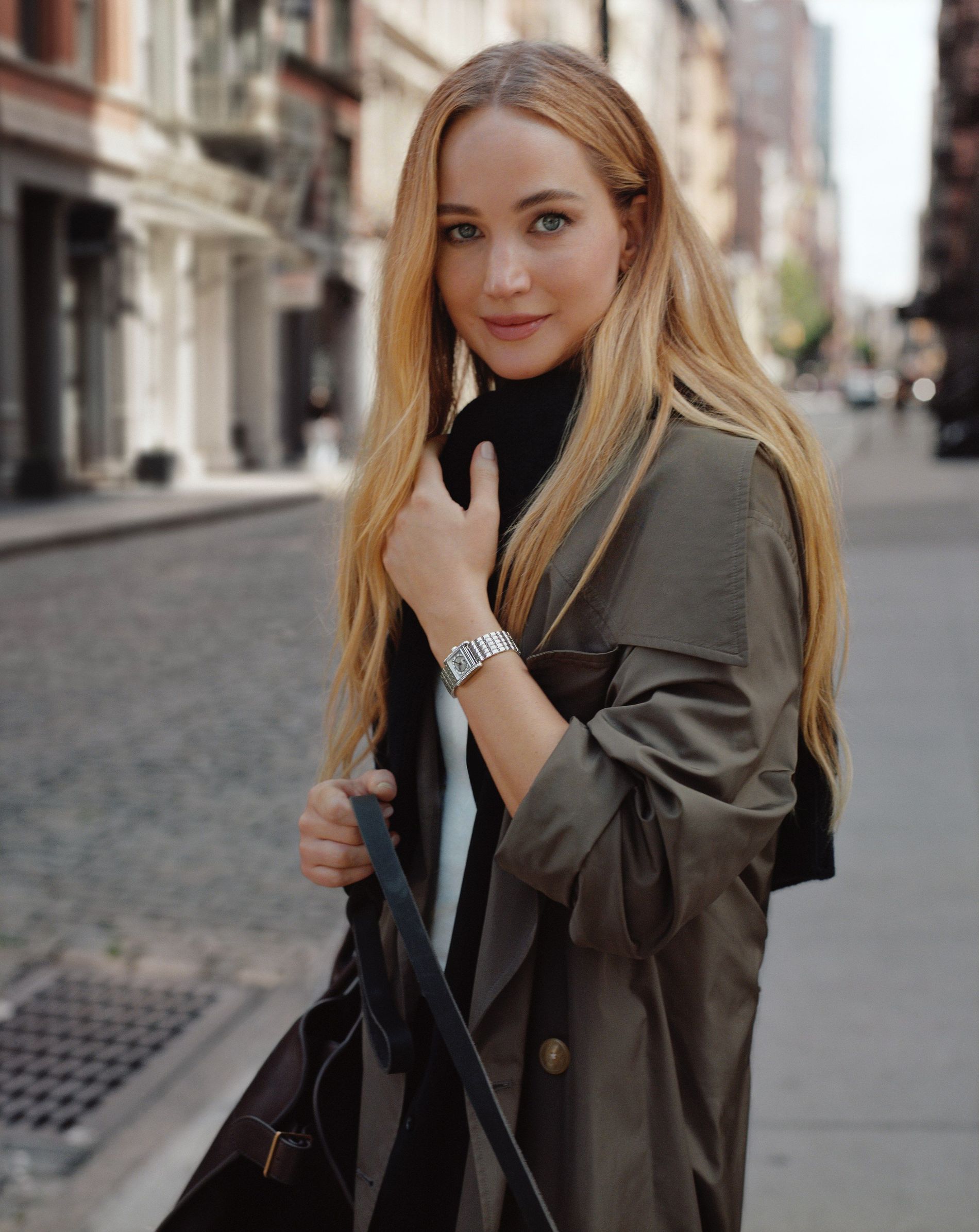 Jennifer Lawrence starring in the new Mini DolceVita campaign.
For Lawrence, the highest luxury of all is time. "It is about taking in the moment," she says, referencing her hectic schedule – juggling family life with a busy career. "It is so important to spend your time how you want to spend it and protect yourself from waisting it."
The Academy award-winning actress was originally drawn to Longines "purely aesthetically". "I love it because it's just very precise, very sleek," she says, adding that is has a "quiet luxury" appeal. "And I like that it can be worn casually and that it can go with something more formal."