Because if there's ever a time to go all out, it's most definitely during fashion week
Nothing brings more joy than basking in the cornucopia of style that entails the happenings around the Big Four fashion weeks. The natural influence the patron cities have over their acolytes, and the world, creates the perfect scenario for fashion — and especially beauty — to unravel into its most pure, eccentric, artistic form. Here we put together some of our most invigorating and exciting moments from the British runways.
Paul & Joe's undone, over-the-top painted eyeshadow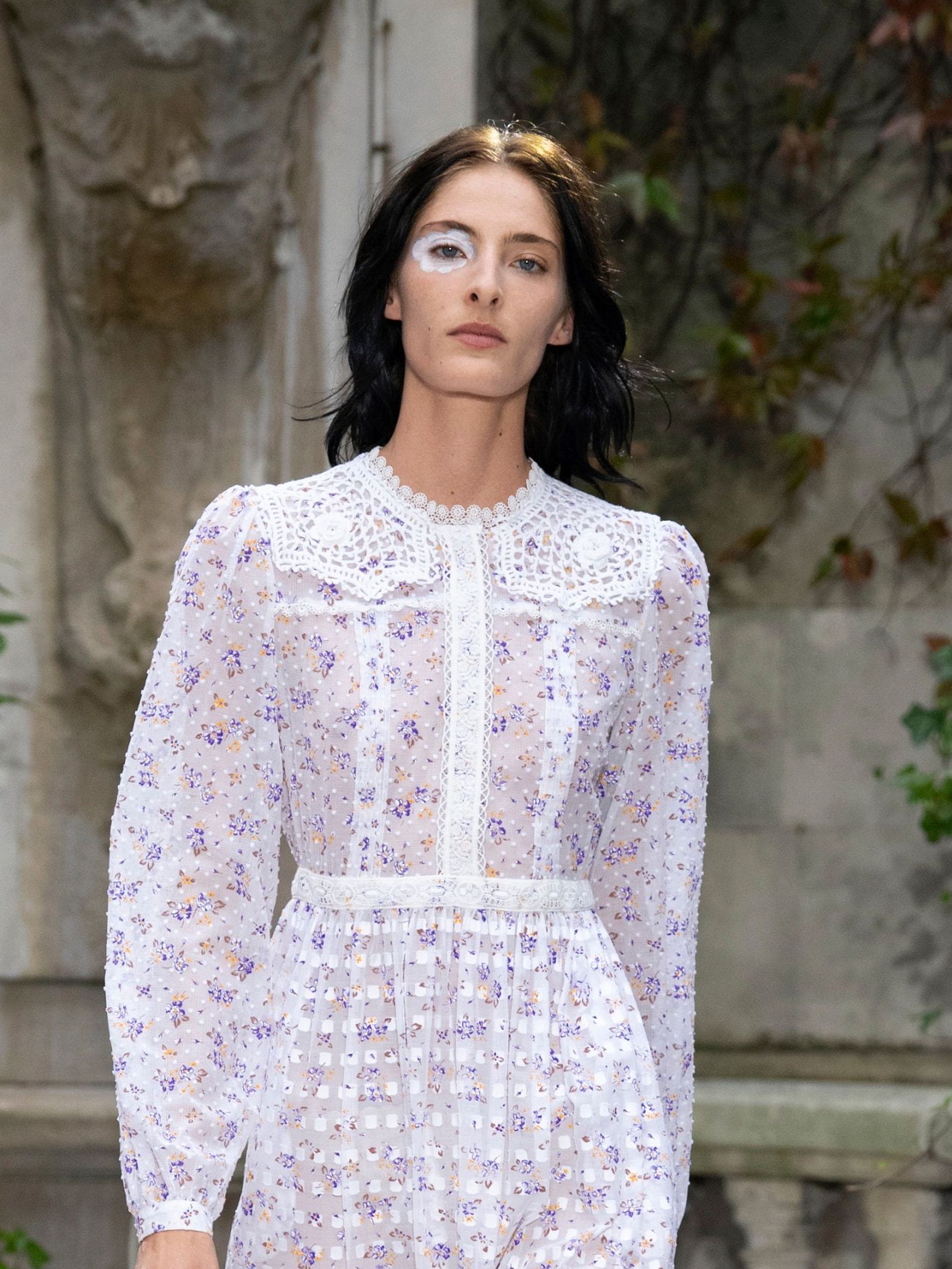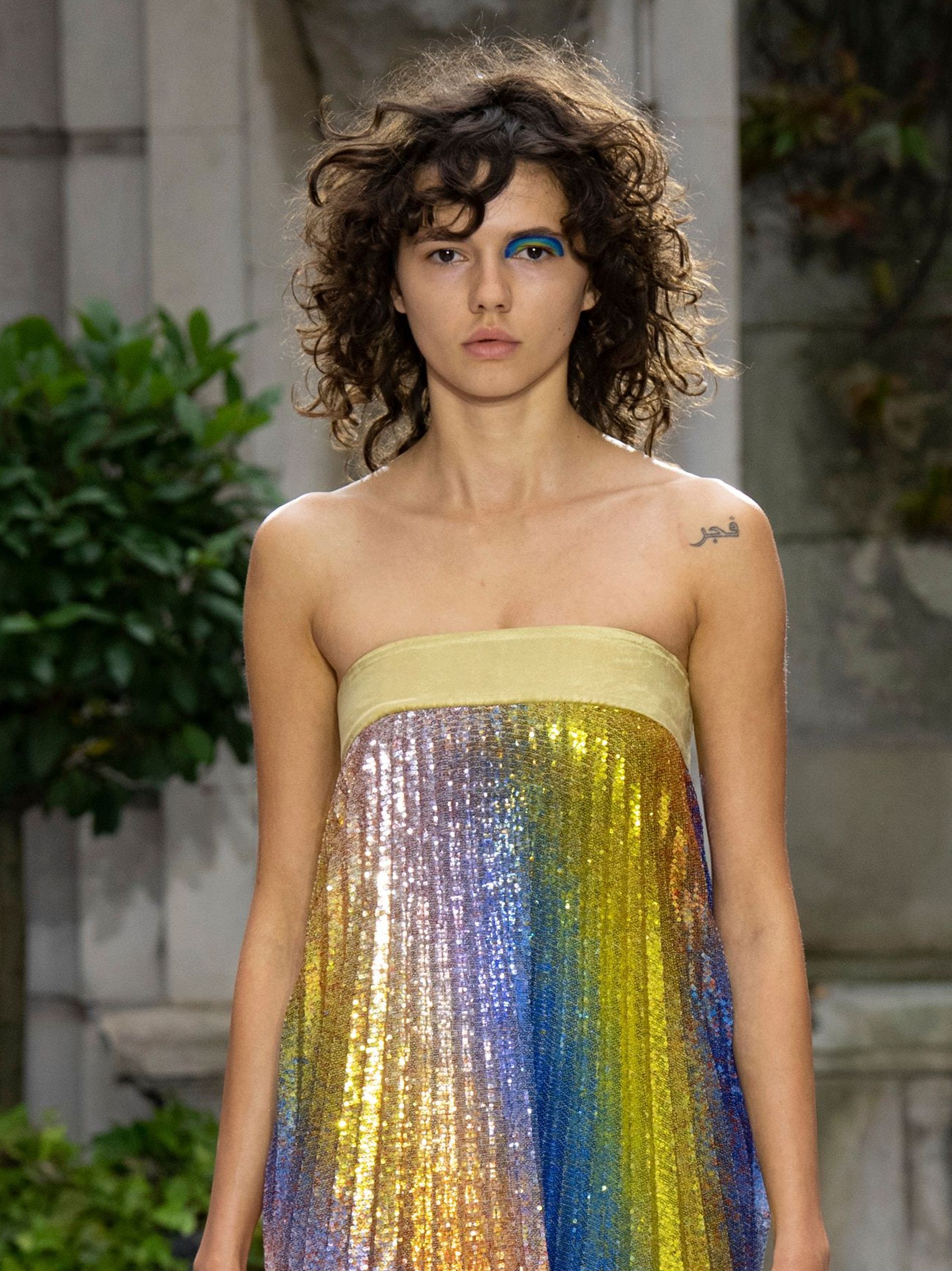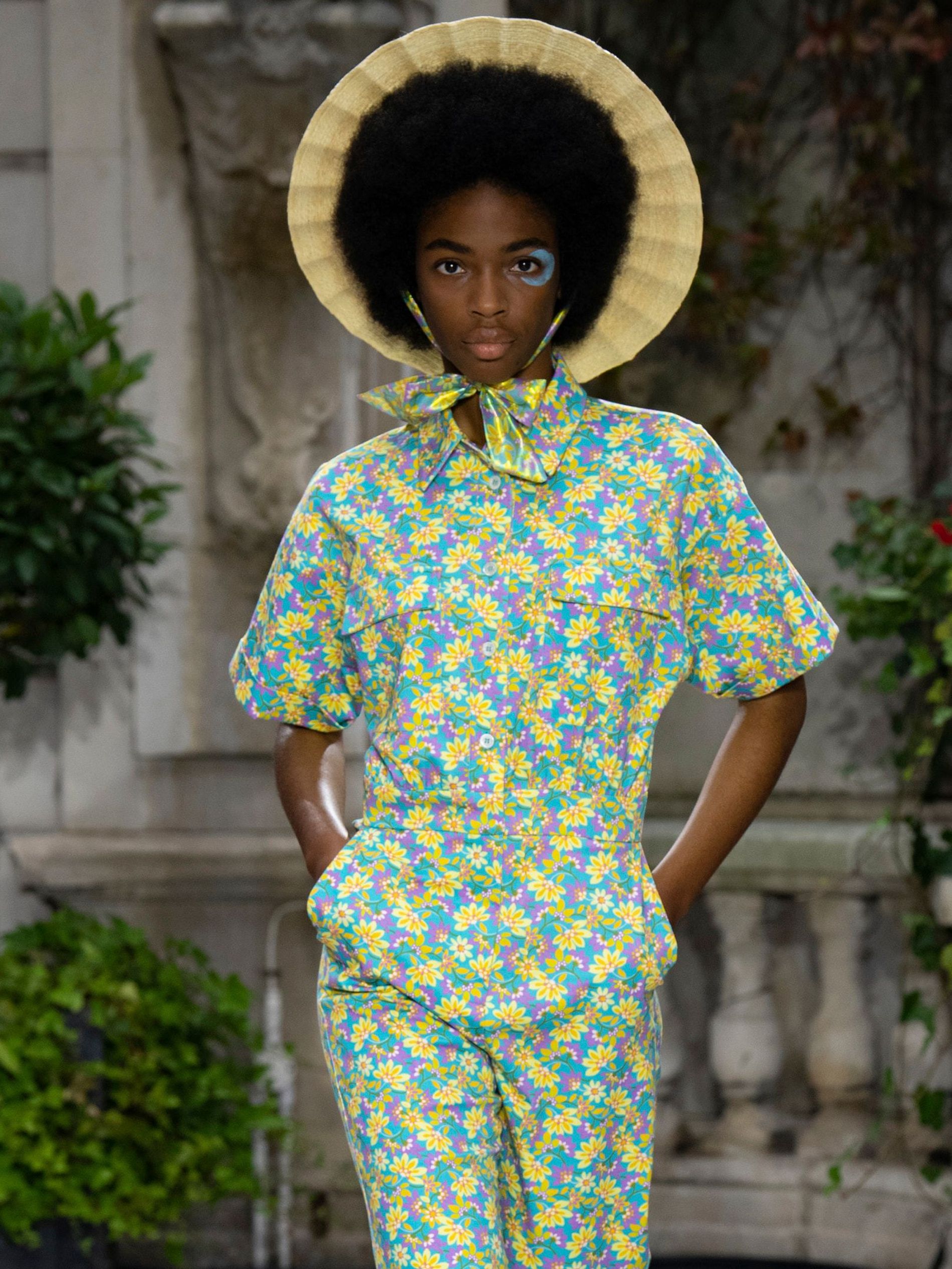 One can only imagine the talk the glam squad had before deciding on the looks that were presented at Paul & Joe's show in London. The moment an overly coloured, strongly pigmented, almost child-like design was chosen must've been the highlight of the meeting — one that was topped only by the out-of-box decision to not go with both eyes for the look, rather just do one.
Simone Rocha's face paint but make it Y2K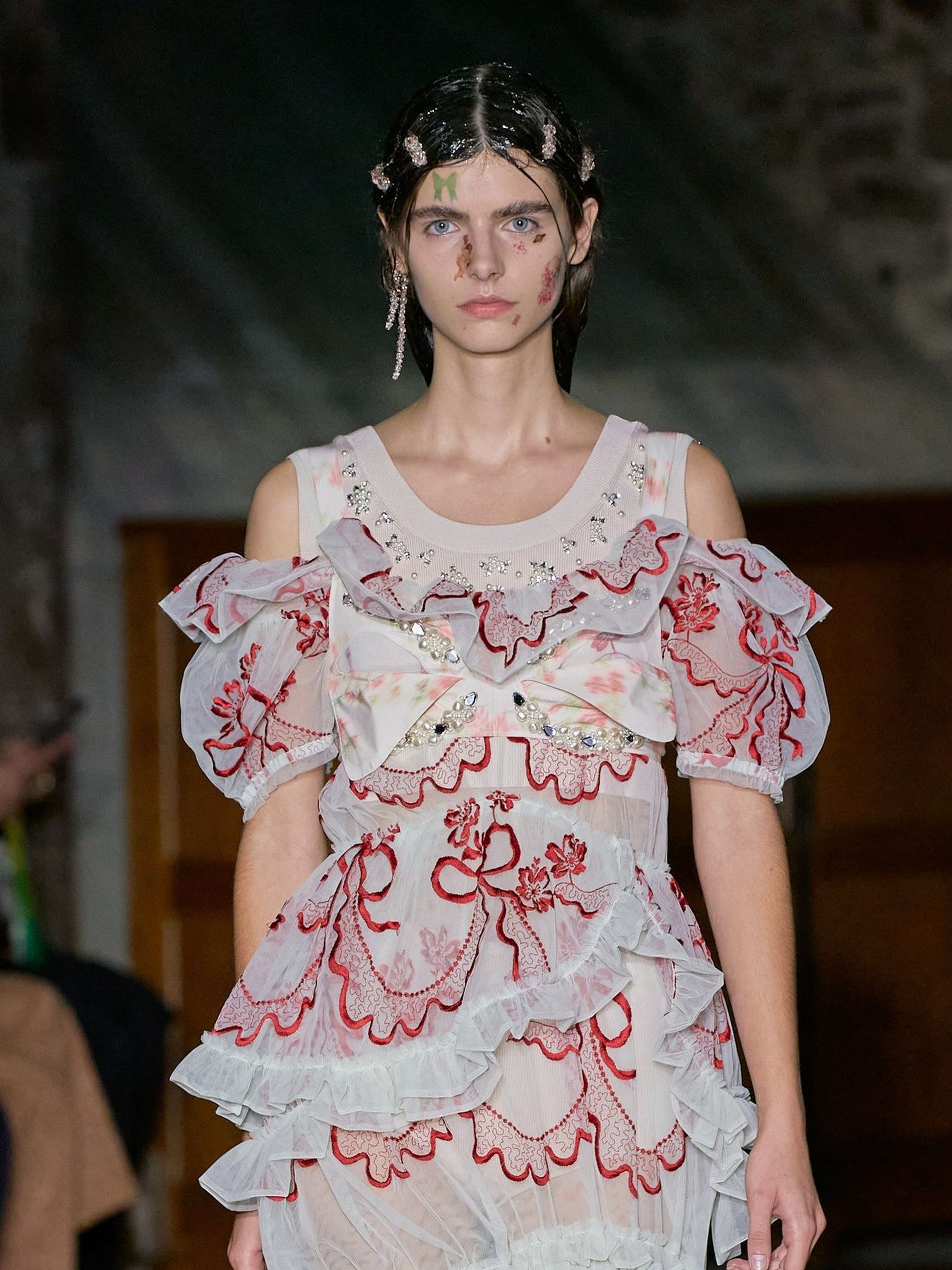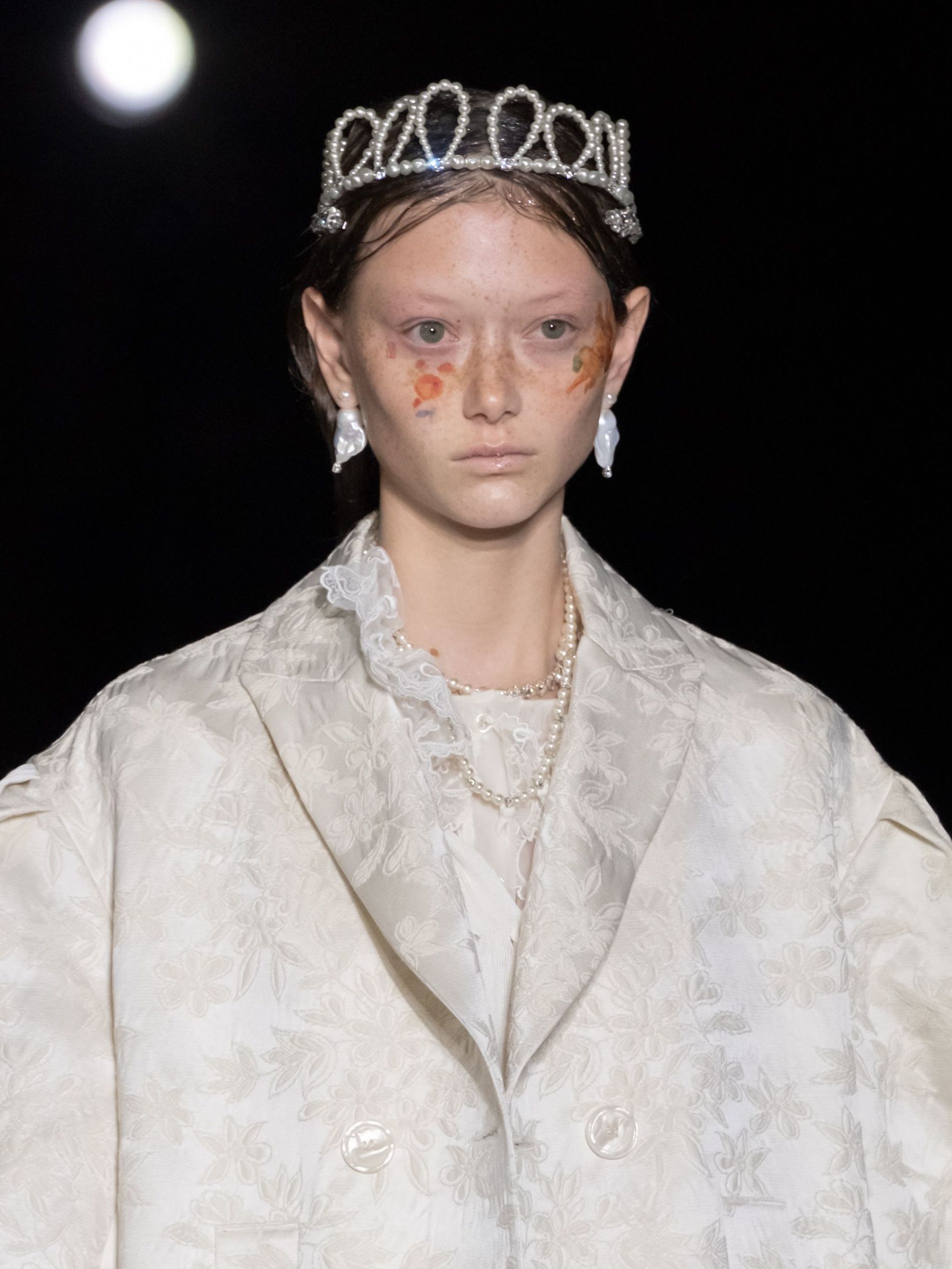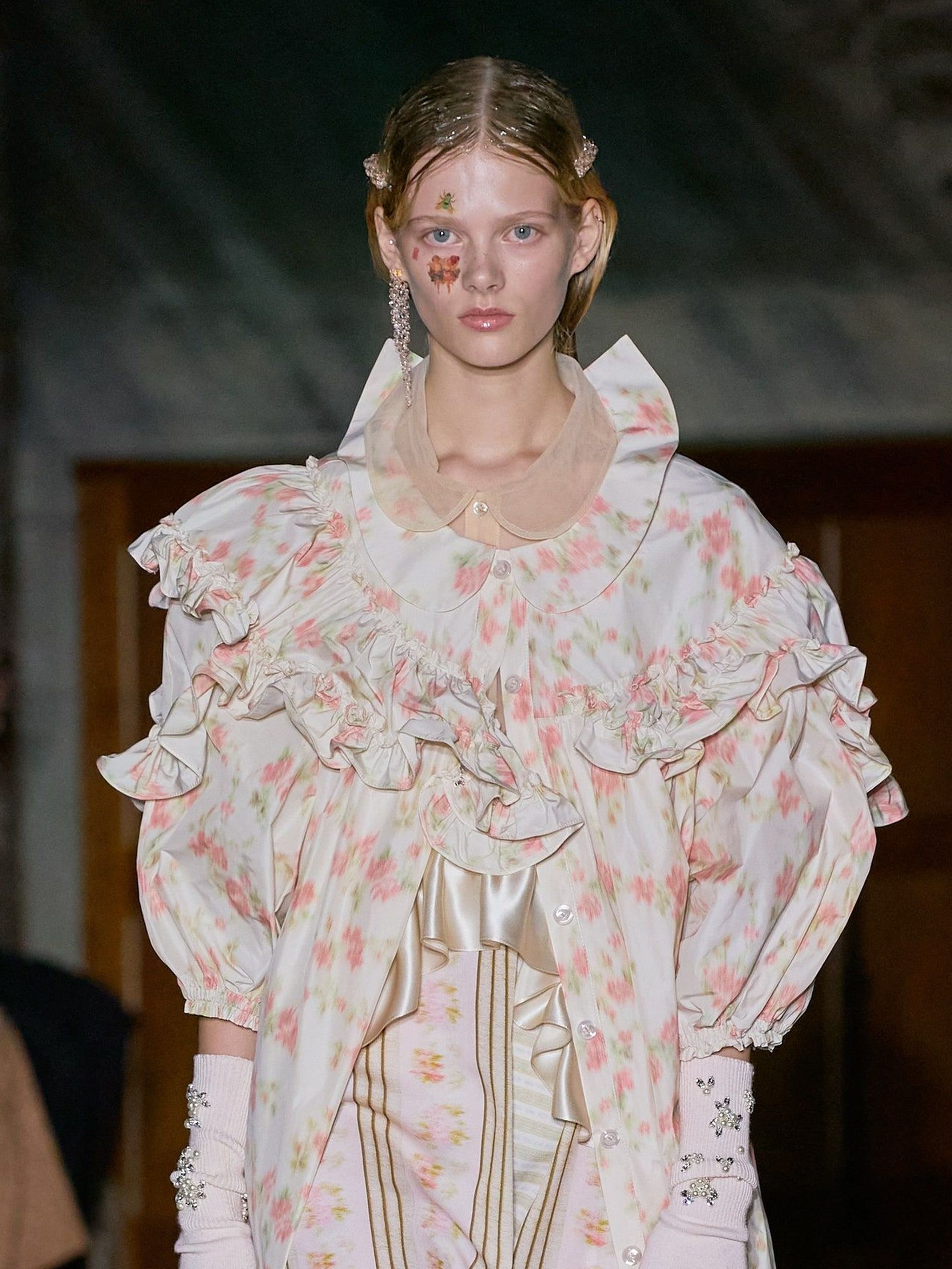 Is it even child's play if one doesn't end up with stickers all over one's face and dabs of colour in places it wasn't intended? With Rocha's new collection, inspired by childbirth, the runway was filled with reiterations of infant's clothing paired alongside with christening and communion gowns. The makeup itself was an ode to the concept, as they kept the skin minimal — dare we say like a baby's bottom — and tied it together with skin stickers that we practically imported from kindergartens in the early 2000s.
Eftychia's post-apocalyptic smokey eye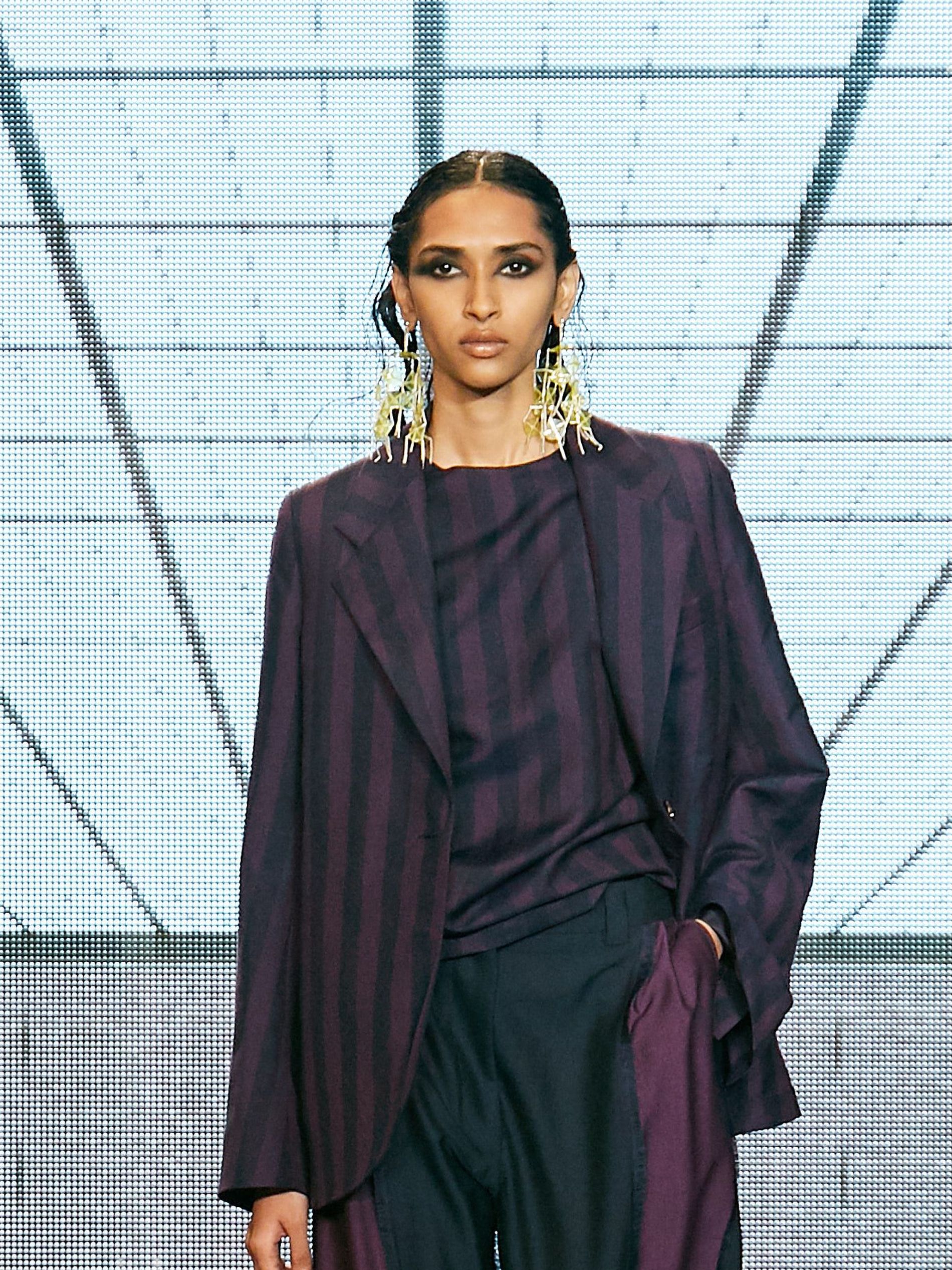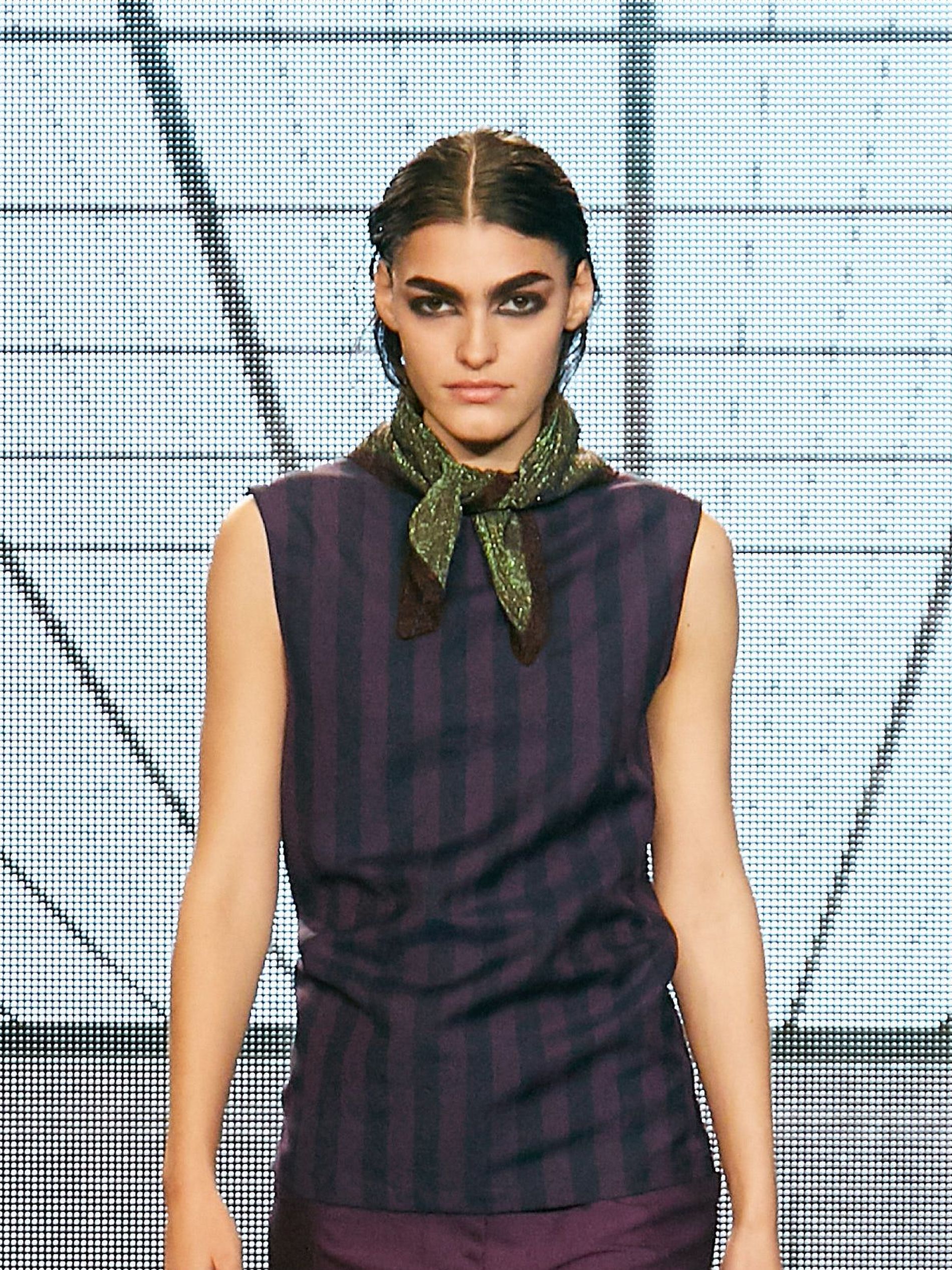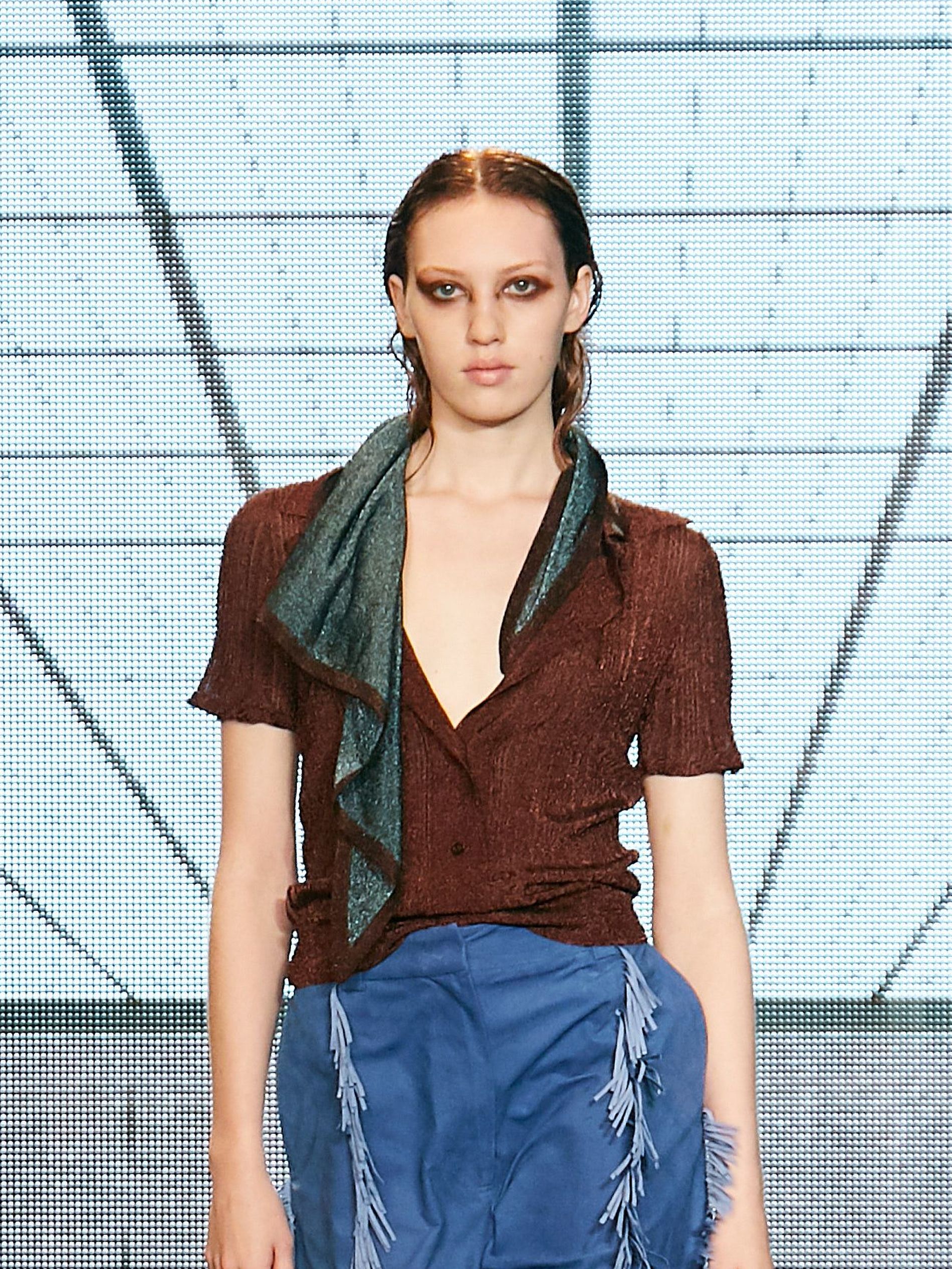 If the world were to end, and we slip into a dystopian post-apocalyptic future, this is the look I envision rocking while hunting for provisions and surviving the newfound mutated dangers. With that perfectly mixed shadows of black and the vivacity of the maroons that blended the look together, Eftychia portrayed a very dark twist on it's spring aesthetic. One we are most definitely here for.
Supriya Lele's goth-vampire glossy lips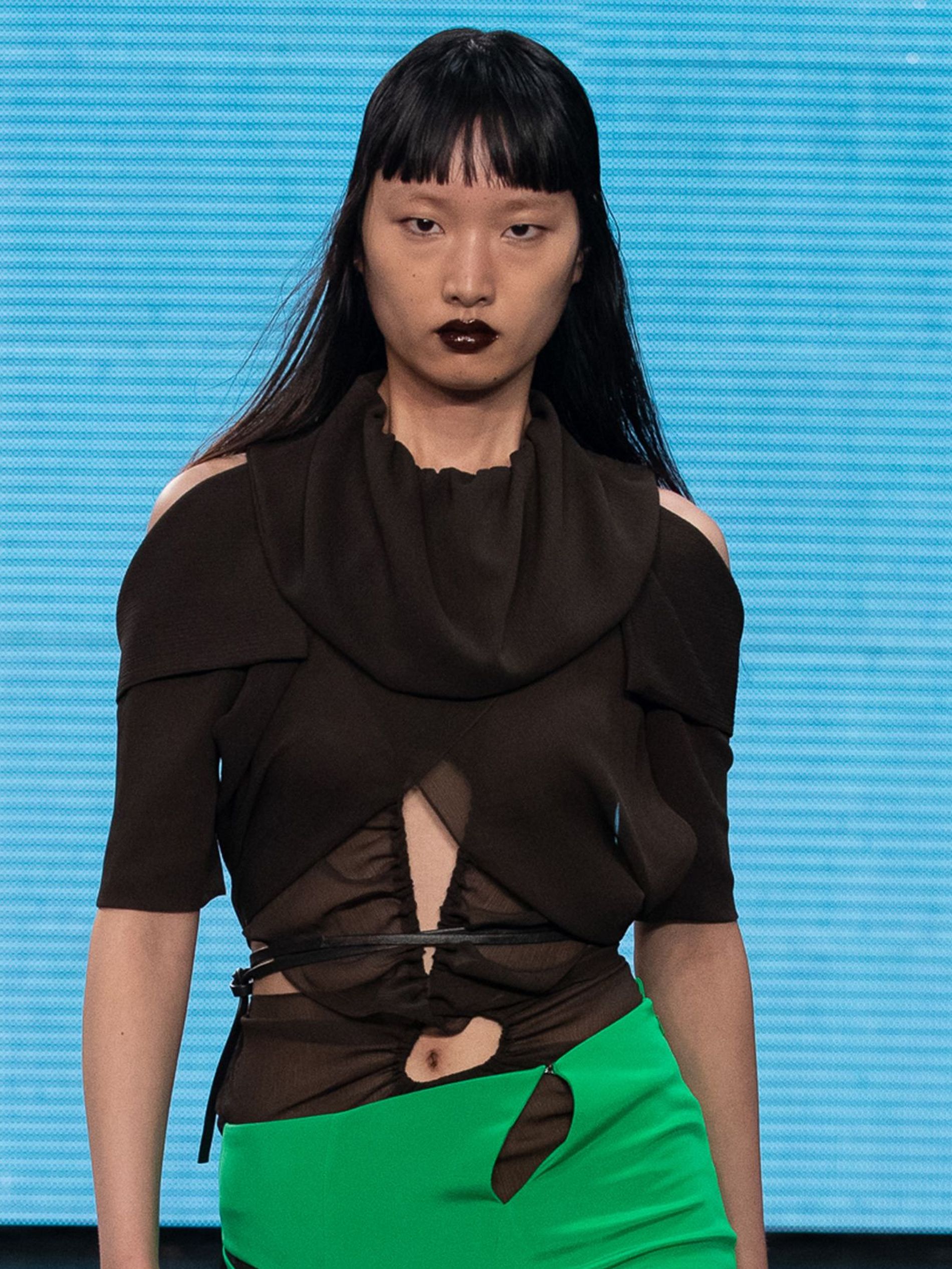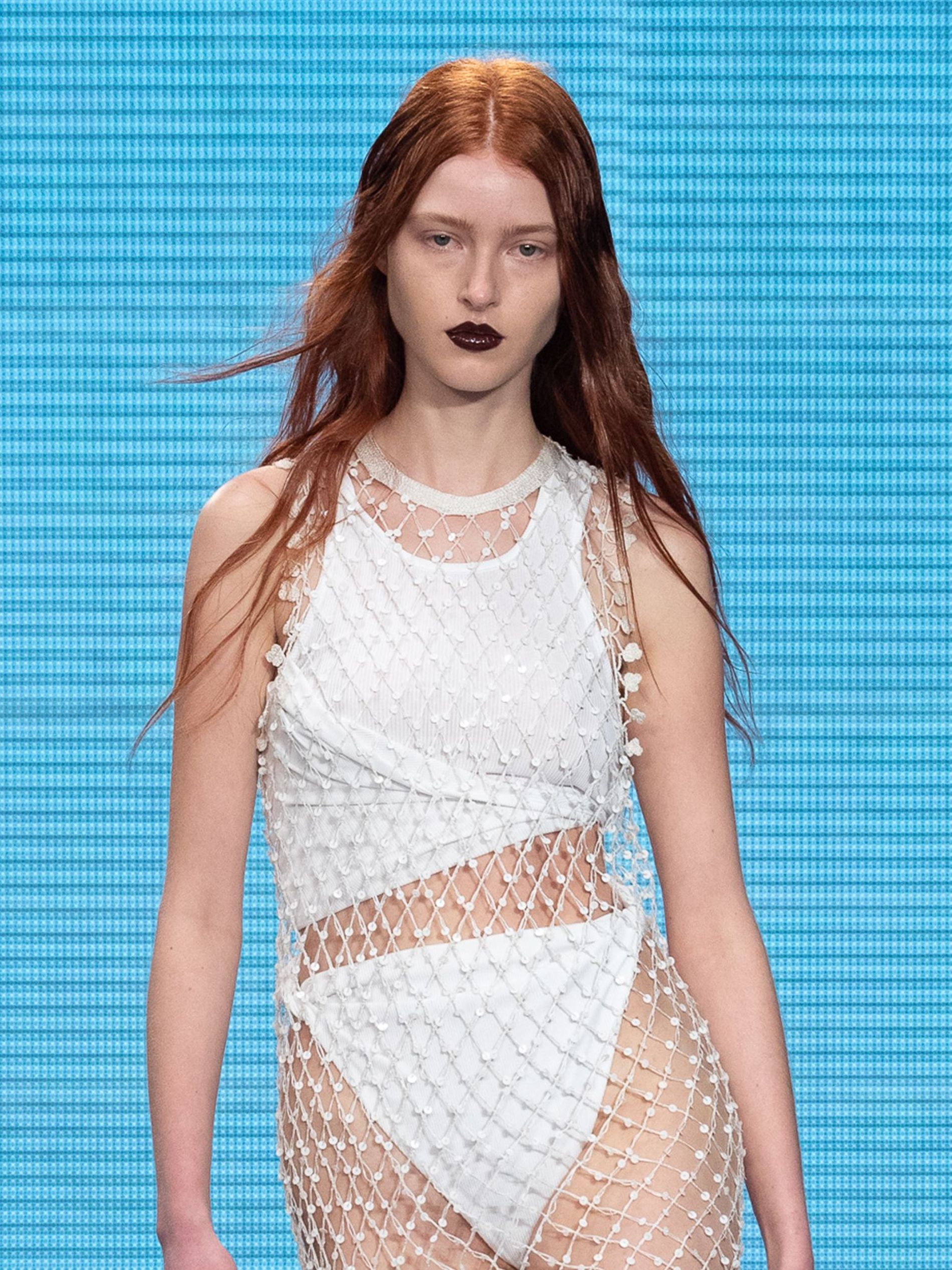 Conjure in your mind the glamest, alpha-leader, main vampire character in a coming of age teenage series. Got it? Well, this is the lip they're wearing. Walking down the runway — in what can only be seen as the darkest blooming season ever — Supriya Lele's models perfectly embodied the supernatural counterpart to our dystopian post-apocalyptic future. In this version we all turn into vampires and rule the world by night, in the most glam and fashionable way possible.
David Koma's holographic, wet glitter-ed gloss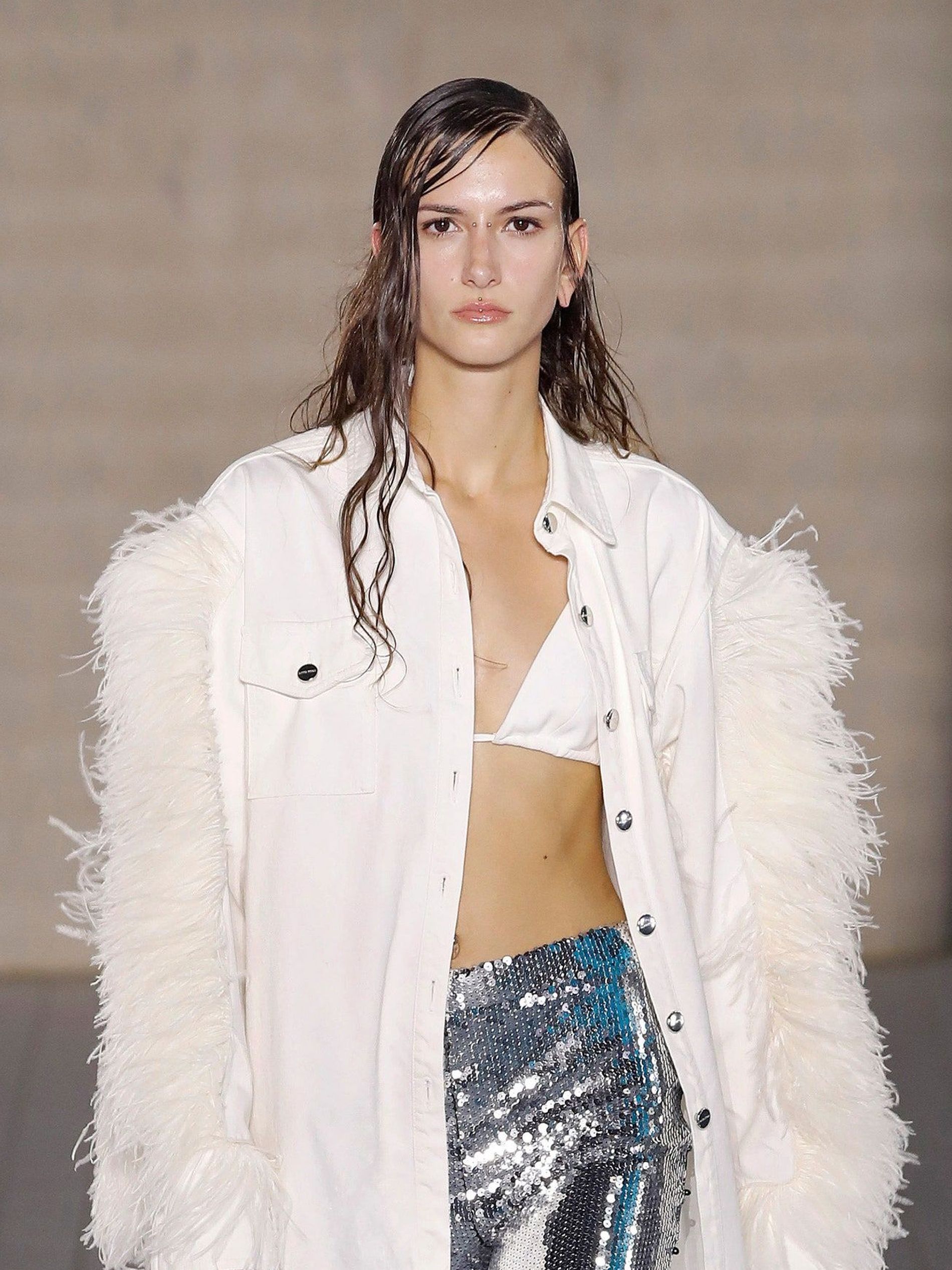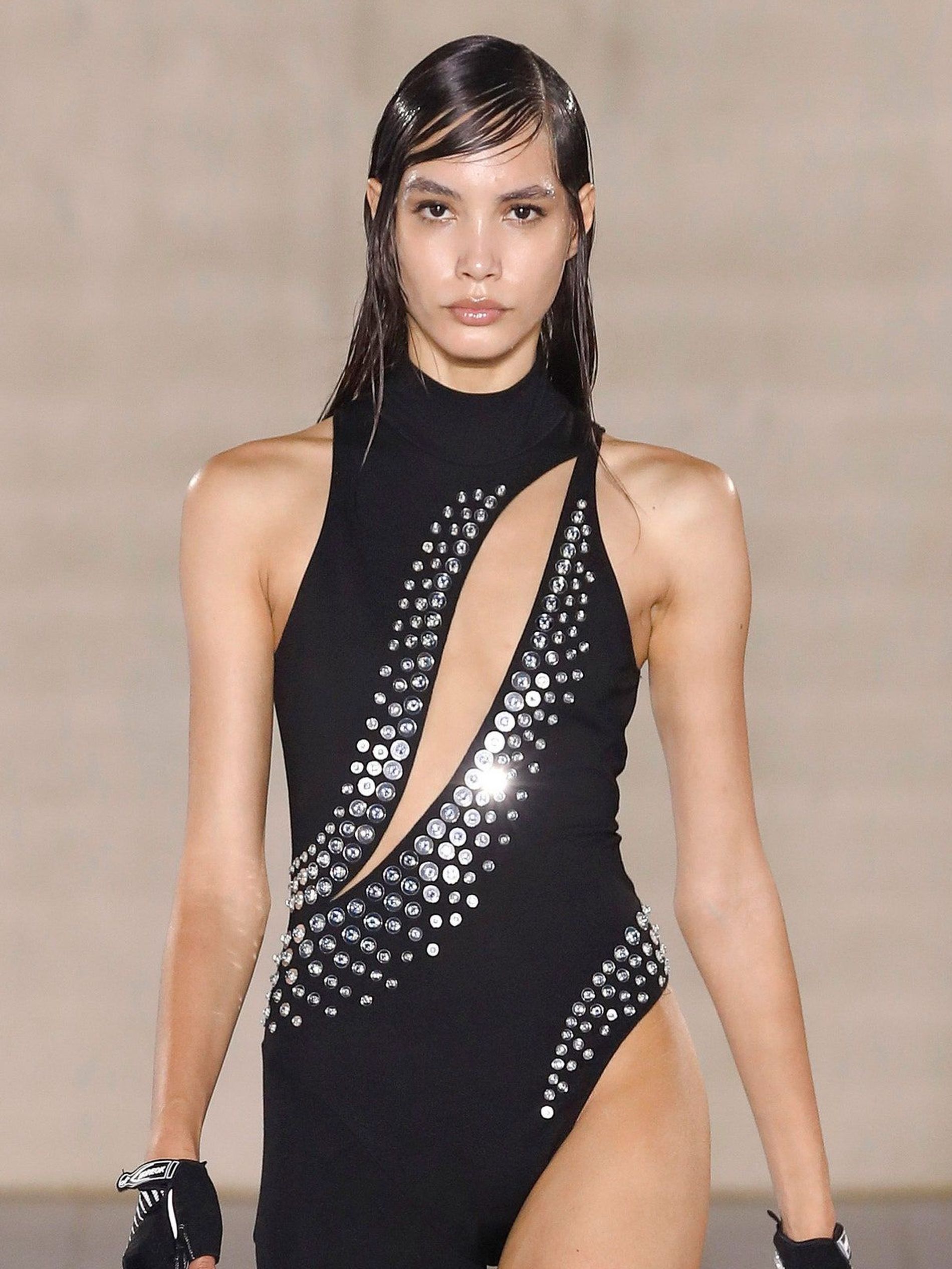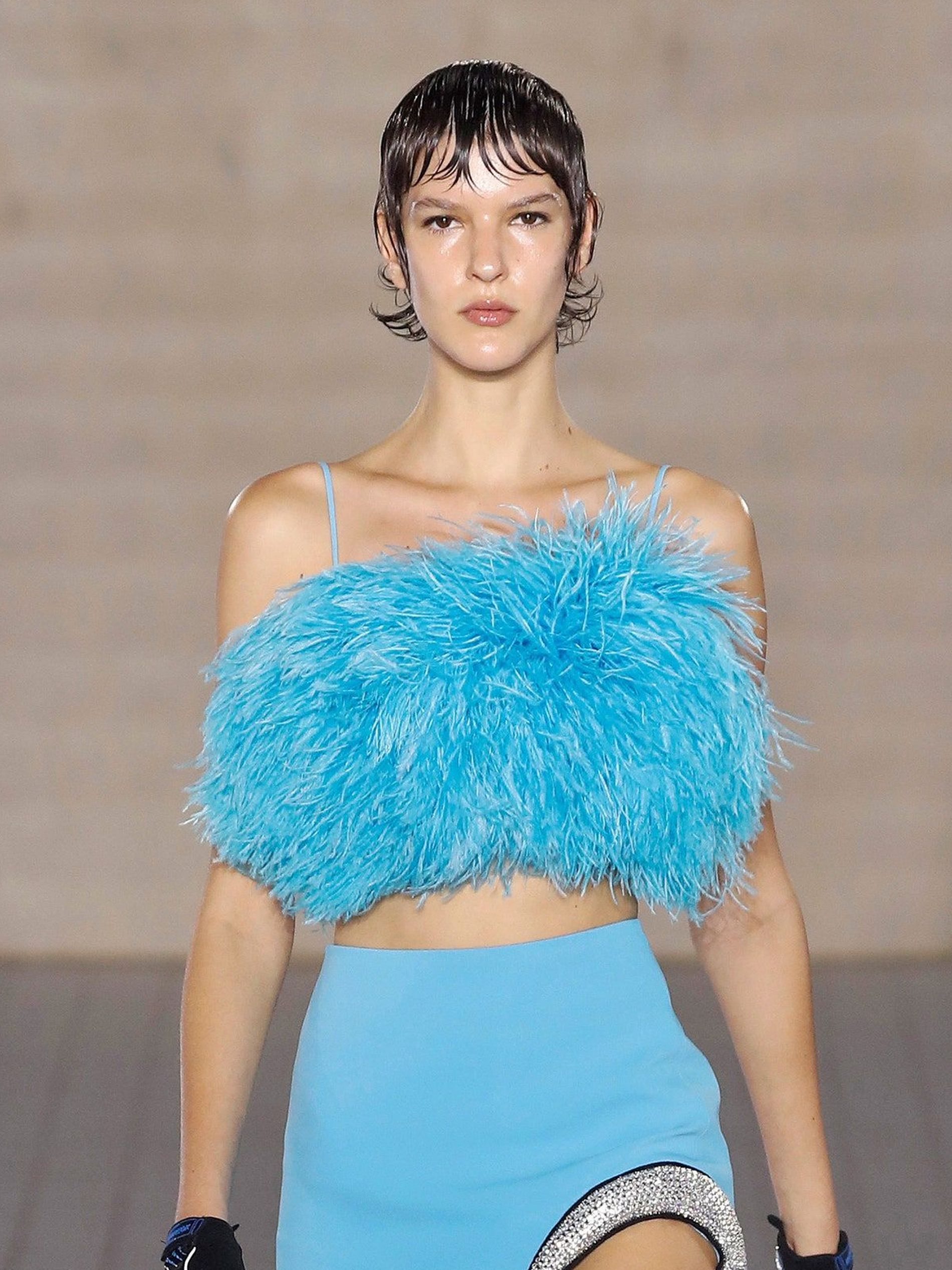 This spring we won't worry about the heat or a little bit of shine when it comes to our hair and makeup as we're already drenched in glitter and sparkle thanks to David Koma's newest proposal for the upcoming season. Taking the classic wet hairstyle and dewy skin look to a whole new level, we mix in glitter and shimmer for a — almost quite literally — drowning-in-sparkles look that will have us catching all eyes (and sunrays).
Richard Quinn's browless expressions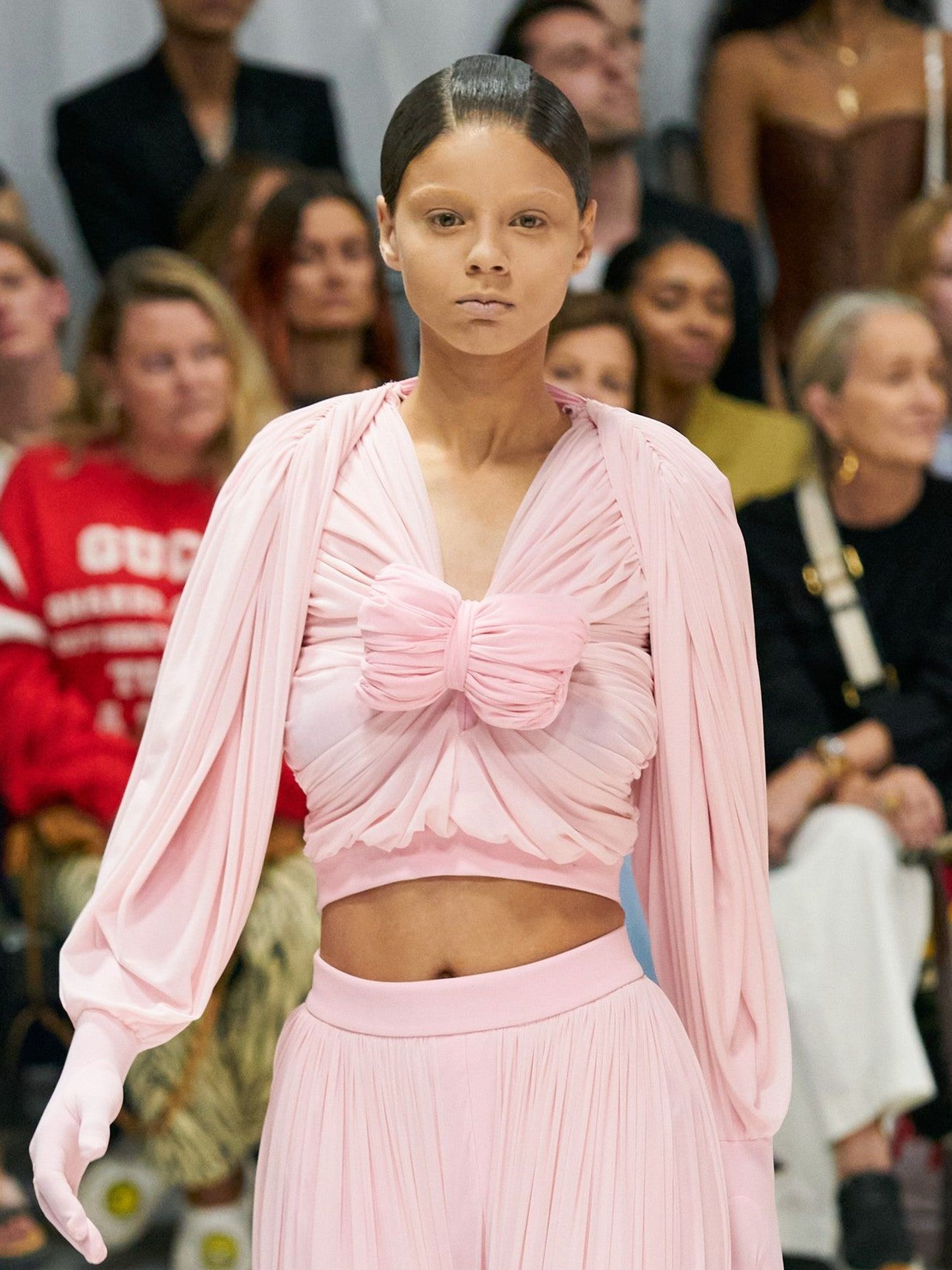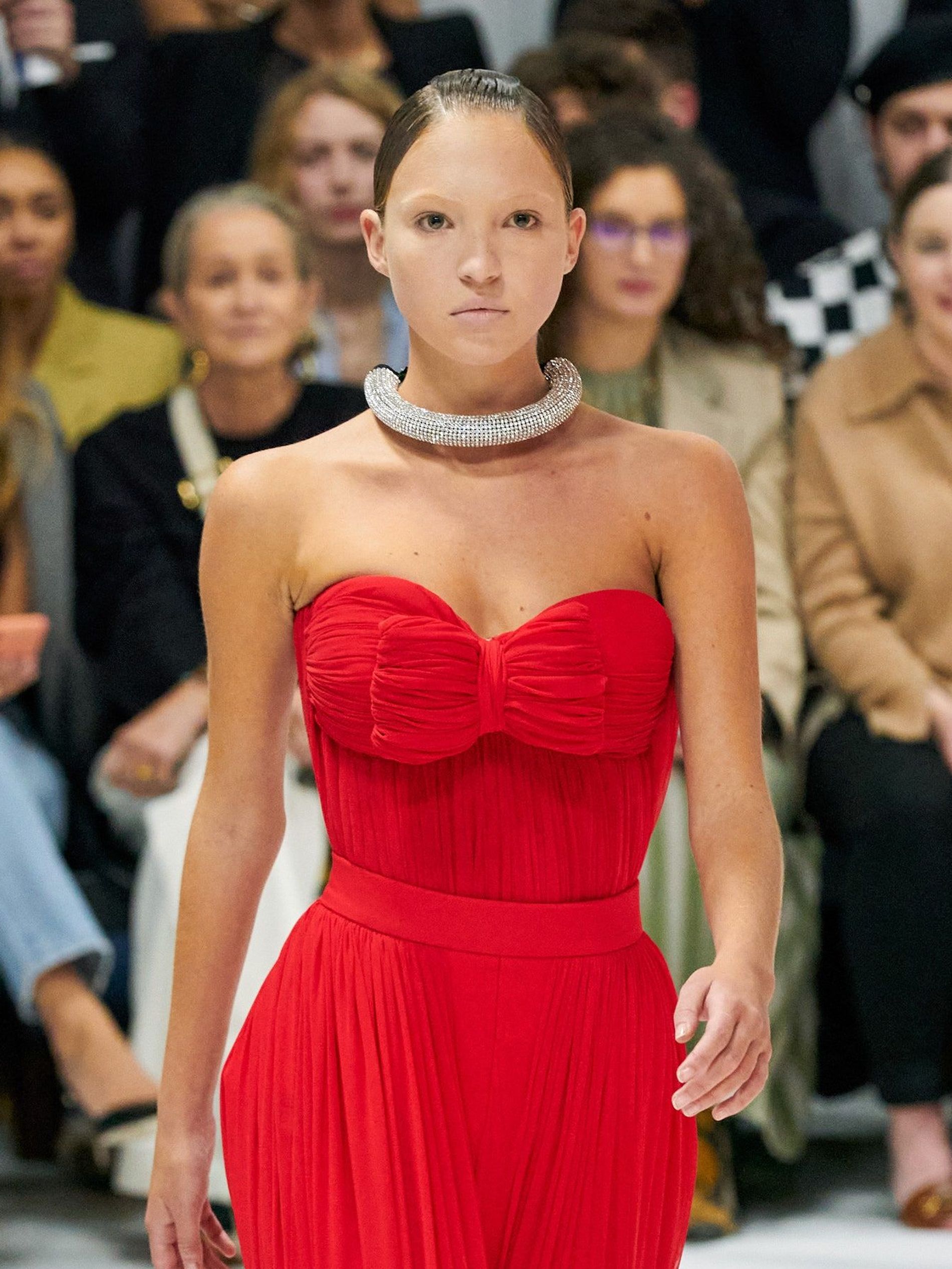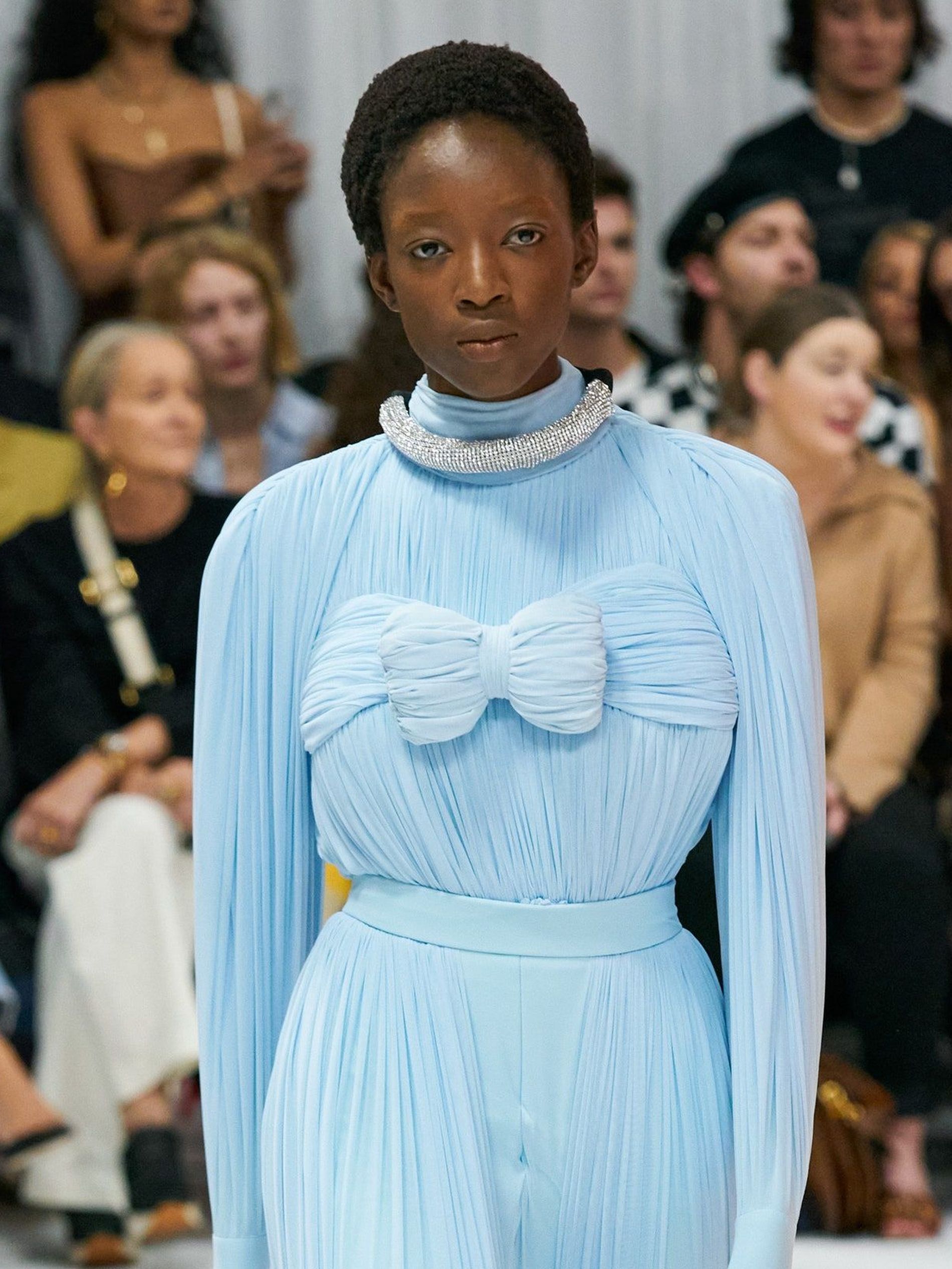 Finally, Richard Quinn closes up our beauty roundup with his completely non-expressive bleached-browed models. One after another, with not one brow in sight, his muses not only managed to set high expectations for what is to be expected of fashion this new season, but also put in everybody's mind the question: could I pull off the no-brow look? As alluring as it might sound, we urge you to consider it twice before playing along at home, as being able to look good brow-less is a gift few have been bestowed with — and most of them we're already casted for Quinn's show.