"We are always striving to do better – to tell important stories and lift a range of talents"
There are some fashion trends that are a moment in time, while others come on slowly and endure for the ages.
Over the past couple of years, the line between male and female fashion has blurred. Practically speaking, designers are showing womenswear and menswear on the same runway to reduce costs and save precious time. But it goes much deeper than that. Male models are cast to wear traditional womenswear. Female models pop up on male runways, in slouchy suits. Meanwhile, a new crop of gender fluid faces refuse to be put into any category.
Listen to the December-January Editor's Letter podcast:
In episode nine of Vogue Scandinavia Sounds, senior fashion writer Allyson Shiffman speaks with Editor in Chief Martina Bonnier of Vogue Scandinavia about the key stories from the December-January issue, the first Vogue cover of breaking supermodel Malaika Holmén, the personal essay from beauty editor Esteban G. Villanueva that made the whole office cry, as well as the crazy-turned-genius story of the "bird's nest".
By that same token, many up-and-coming designers refuse to define their collections by gender, positing instead that individuals should be able to wear whatever they like. I could not agree more. The magical thing about fashion is that it allows us to break norms.
Since our first issue, Vogue Scandinavia has sought to showcase diverse talents with everything we do. Our Diversity and Inclusion editor Mona M. Ali and our Gender Fluidity Expert Mikko Puttonen are constantly challenging and inspiring us with thoughtful insights and questions. We are always striving to do better – to tell important stories and lift a range of talents.
Vogue Scandinavia
Malaika Holmén - Dec-Jan Issue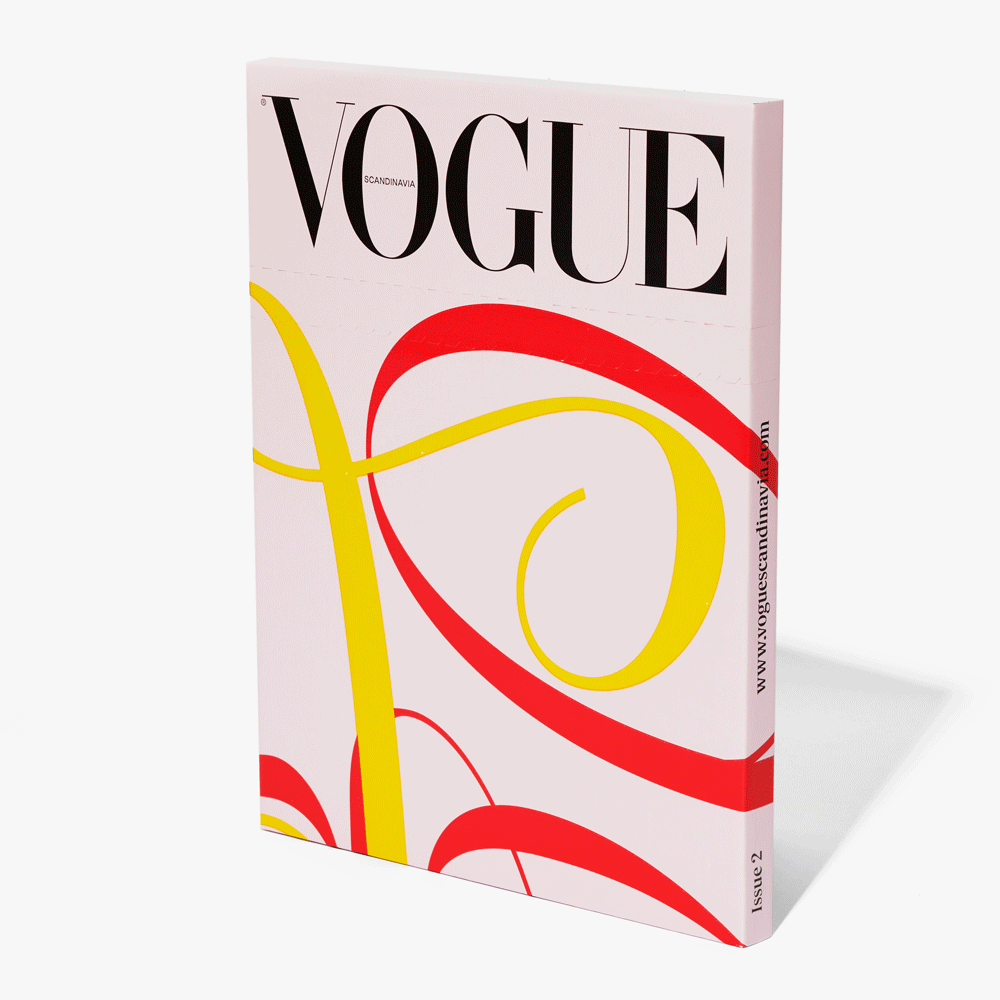 In this issue, we wanted to take that notion a step further, showcasing an extraordinary group of individuals – both in front of and behind the camera – who serve as a new generation of role models for the Nordics. Our Swedish cover star Malaika Holmén is leading a new crop of supermodels-in-the-making who are quite literally changing the face of Scandinavian fashion. Among them is Norwegian model Ceval, who is shot for this issue by photographer Jacqueline Landvik. Alongside the editorial, Ceval shares her experience as a black, trans curve model in an industry that wasn't always so eager to find space for her.
Behind the camera for our cover story, we have the brilliant Norwegian photographer Benjamin Alexander Huseby, also co-founder of the game-changing gender neutral brand GmbH. Huseby captures Malaika in only menswear – one of several editorials that gorgeously illustrate how any fashion can be worn by any individual, so long as they're true to themselves.
The magical thing about fashion is that it allows us to break norms.
Martina Bonnier
In the editorial "Boys Will Be Boys" we find a poetic love story between two men, conceptualised by our Beauty Editor Esteban G Villanueva – currently the only male Beauty Editor at any Vogue. Esteban also contributes a deeply felt personal story about growing up as a boy drawn to pearls in a traditional household. The story is written so beautifully and with so much humanity, it brought several members of our team – including me – to tears.
Also in this issue, we find Norwegian superstar Girl in Red – a voice of a generation who dares to speak freely on her sexuality and mental health struggles. Her runaway success is further proof that if you dare to speak your truth, the world is ready to listen.
Flipping through my most treasured fashion history books, I'm reminded of how male extravagance was once the norm. In the 1620s, we find handsome men drenched in lace and pearls, beads and silk. As with so many trends in fashion, everything old eventually becomes new again, but in this case it feels like the tide has truly shifted.
I hope you will embrace the powerful expressions in this issue. And I hope it will inspire you to go your own way as well.