A fast favourite for her head-turning occasion wear, designer Nadine Merabi now sets her eyes on breezy beaches with a collection dedicated to days spent in the sun
Founded in 2016, Nadine Merabi's eponymous label has made a name for itself in celebratory fashion and heightened occasion wear. Inspired by her Lebanese heritage, Merabi always comes back to a universe of colours, embellishment and prints when creating, a habit continued in her latest launch: resort wear.
Featuring feather-light fabrics and cabana-ready cuts, the collection sees bold colour palettes and striking silhouettes merge for a mouth-watering offering of beach-bound looks. The collection complements Merabi's existing line "by offering a range of lightweight, breezy, and vibrant pieces specifically designed for warmer climates and leisurely activities," as the designer explains. "It allows my customers to embrace a relaxed yet glamorous style while on holiday."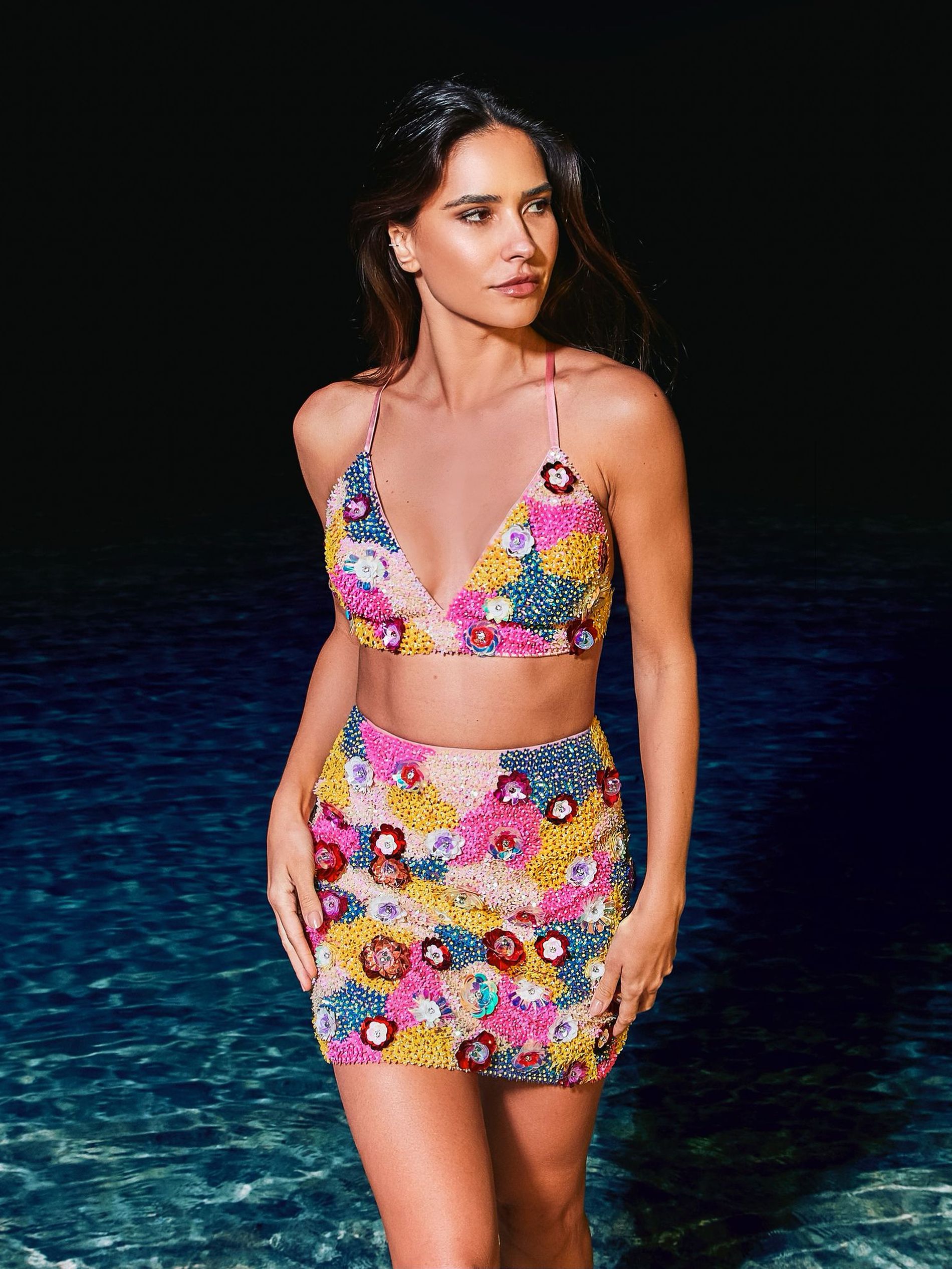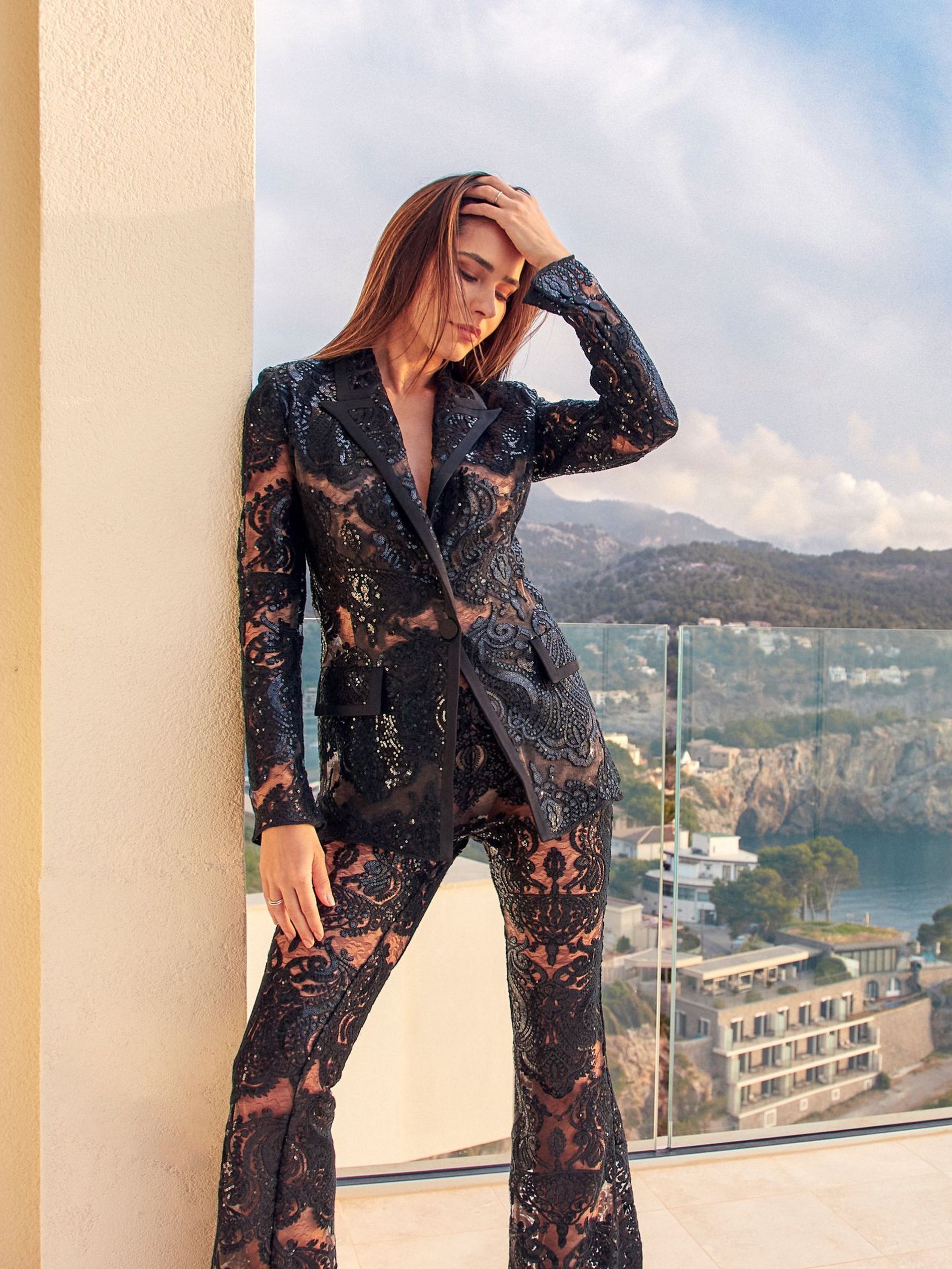 Her larger-than-life designs have quickly been adopted by Nordic tastemakers. Sharing her insights into why her designs resonate with the Scandinavian woman, she says it is "because they [Scandinavian women] embody a perfect blend of timeless elegance and contemporary style." Scandinavian fashion is known for its minimalism and clean lines, and while Meradi's core expression may differ from the usual culprits, she works with principles that the Nordic woman values. "Exquisite details," Merabi exemplifies, "such as intricate beadwork and luxurious fabrics."
But for those who still find a splash of colour or the sparkle of sequins daunting, Merabi shares some guidance: "Embrace statement pieces and experiment with bold hues," she says. "Start by incorporating silhouettes you're comfortable in, such as a statement blazer or a dress in a single bold hue." She also pinpoints accessories as a great way to add a pop of colour. "By adding colour, you can instantly elevate any outfit and inject a sense of vibrancy and personality."
The first drop is now available to purchase at nadinemerabi.com, with drop two to follow on 12th July.