While the performance made headlines for the star's tardy appearance on the stage, her choice of designer for stage costuming was also newsworthy
Any press is good press, the adage goes, and there's been plenty of press around the Ms. Lauryn Hill's recent tour dates in the US. But controversies aside, including an almost five-hour wait for the concert to begin in LA, the aspect most deserving of our attentions has been her stage costumes.
Stepping our at the Kia Forum in Inglewood 48-year-old Hill was head-to-toe in the colour of the season – fire engine red – with a head-turning ensemble designed by Swedish Feben.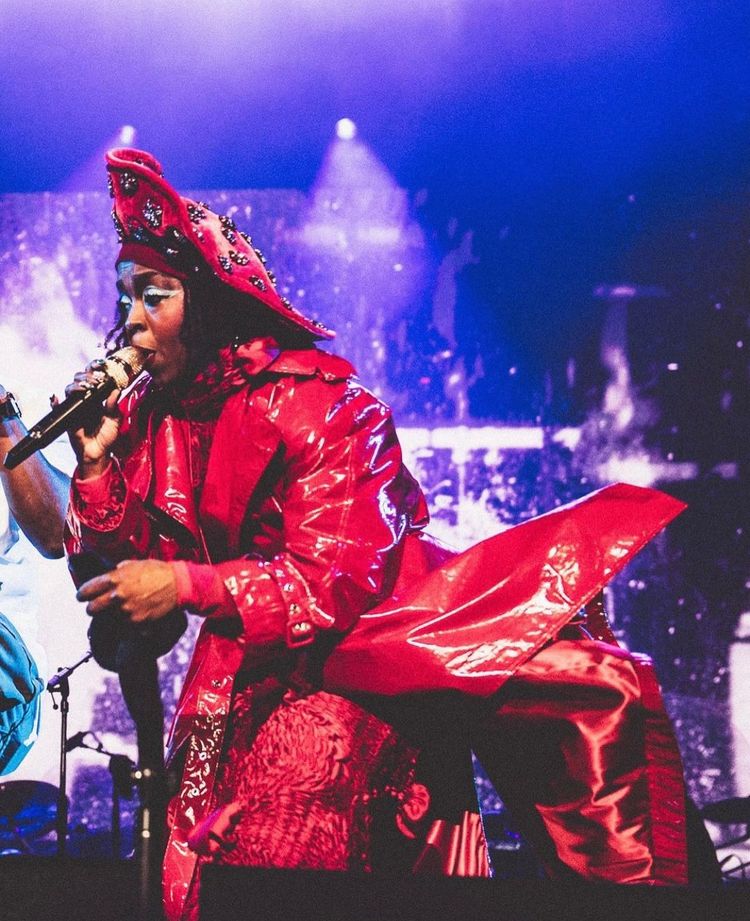 Photo: Timothy Norri
The look was an explosion of layering and texture: an oversized embellished hat, patent-finish trench, ruched dress and large-scale tulle bow detail at the neck. Adding to the impact, Hill had a slick of pastel blue at the eyelids, at times hidden behind bedazzled square sunglasses.
Feben, who was actually born in Pyongyang, North Korea, and raised by her Ethiopian mother in Sweden, is now based in London where she is making waves with her visionary and sculptural designs. "Identity, integrity and a conscious mindset to sustainability and community" are Feben's core values, she tells Vogue. "Community is everything to me; it's important to lift people up and remember that it takes a village to create something great," she says, focusing her design work on pieces that "encourage you to look twice."
And Hill's statement stage outfit in Inglewood certainly does that.