Covered in muck and mud, The Kardashian sister was cloned for the campaign of Acne Studios' dirty denim collection
Christina Aguilera's 2002 anthem Dirrty may as well have been the soundtrack for Acne Studios' new autumn/winter '23 campaign starring Kylie Jenner. The famous Kardashian was captured by the Dutch photographer and director Carlijn Jacobs wearing oversized silhouettes of dirty and distressed denim washes covered in mud. It was a stark contrast to her usually curated, high-glam Hollywood appearance – stripped back and undone in a distinctly Scandinavian way.
Denim is an emblematic material for Acne Studios, which was launched by creative director Jonny Johansson in 1996 with 100 pairs of jeans. Decades later, the fabric remains at the forefront of the brand. "Denim is one of those rebellious but practical materials that is always attractive to me," says Johansson. "It's also a very sustainable material in the sense that you end up wearing it again and again for years. I think of denim as the axle for everything else in your wardrobe – all your other clothes revolve around denim. It's an endlessly important material that I love to reinvent every season."
As for Kylie, she has found herself becoming a proper Acne Studios girl as of late, having attended the brand's Spring/Summer 2023 show in Paris and incorporating numerous pieces into her wardrobe. "I love the organic relationship I've built with Acne Studios," Jenner said of the collaboration. "I am a fan of the brand and I've worn their product over the past few years. This campaign is one of my favourites. I loved working with Carlijn and I love the simplicity of the images, they have strength in their directness."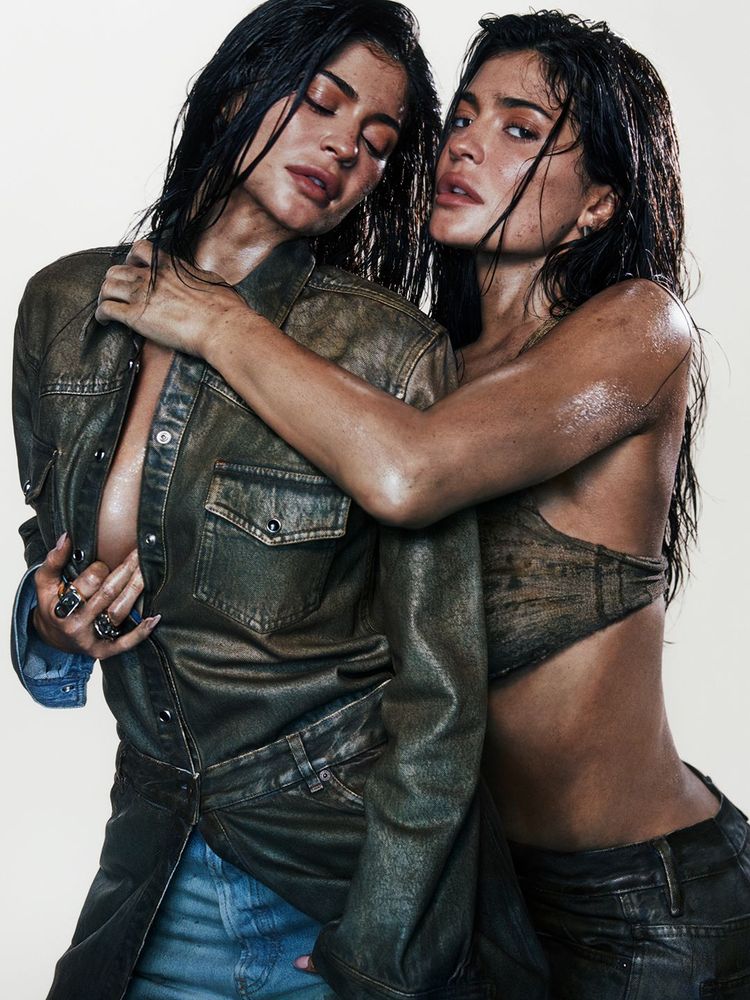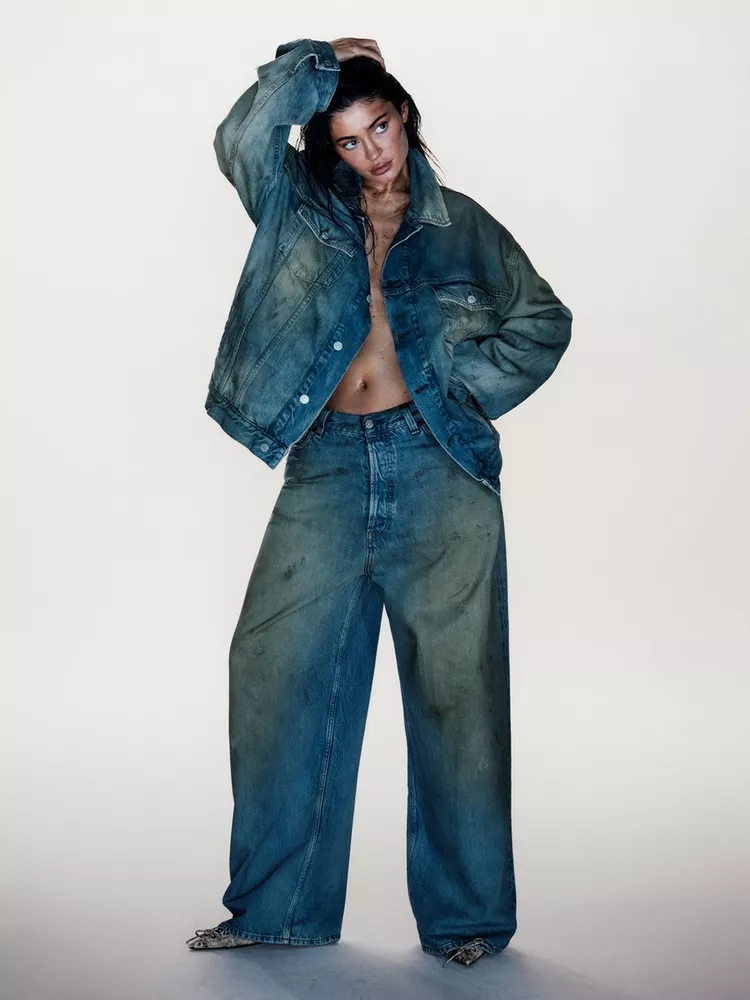 As for the collection itself, it is populated with seasonal denim washes – treated to look aged and worn in. Sporting wet-look hair and body paint, Jenner introduces a brand new style and silhouette to Acne Studios' lineup: the '2023'. Ultra-oversized, the unisex style is available in a range vintage-inspired washes spanning the distressed 'Penicillin' and a waxy 'oil-coated' finish.
The denim thread continues when Jenner is captured in the '2021' (a loose-fit mid-rise style with wide legs first introduced in –you guessed it – 2021 and presented in the same worn-in washes) as well as the floor-sweeping 'Dacna' denim maxi dress. The campaign is styled with accessories from the latest Acne Studios FW23 runway collection, including the new distressed leather Multi-Pocket bag and seasonal eyewear.
Our suggestion on how to best sport the new collection? Get dirty with it.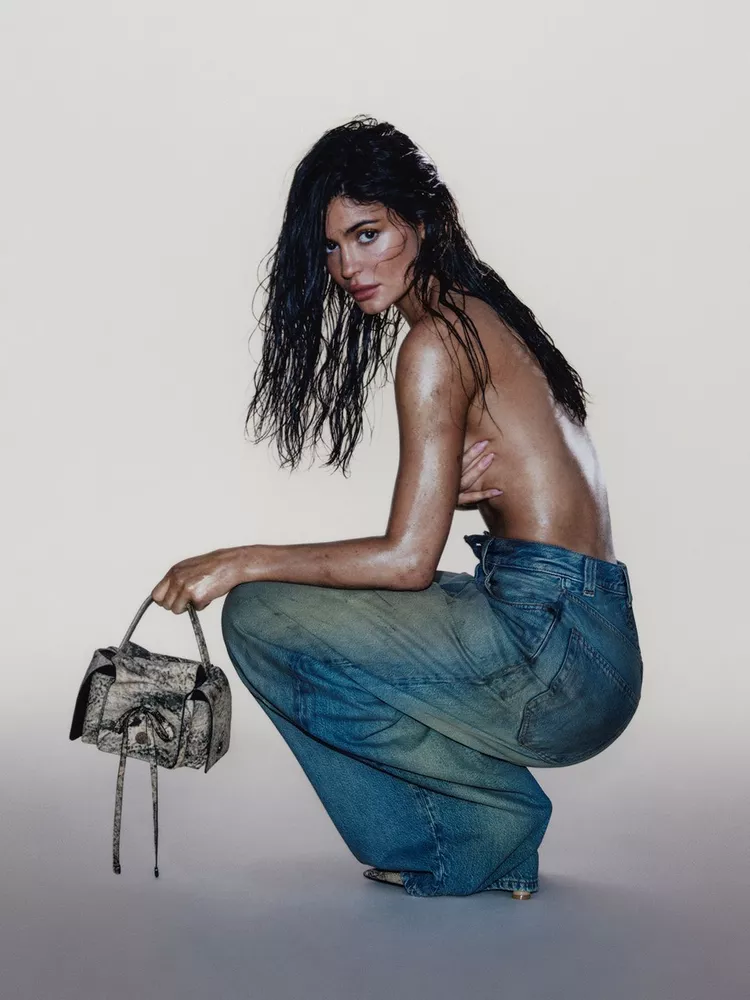 Photo: Carlijn Jacobs
In the mood for more denim? Why not shop our limited-edition collector's box in partnership with Acne Studios?
Vogue Scandinavia x Acne Studios
Limited Edition Collector's Box: Vogue Scandinavia x Acne Studios