Discover Vogue Scandinavia's dispatch with all of the latest sartorial news, launches and releases to keep on your radar this July
All products featured on Vogue are independently selected by our editors. However, when you buy something through our retail links, we may earn an affiliate commission.
Dior's latest 'Lady' has us rushing to update our handbag rotation
First revealed on Dior's autumn/winter '23/'24 runway, the newly-unveiled Lady 95.22 bag is the rebirth of an icon that dates back to 1995. The heritage silhouette is reinterpreted with a contemporary, subtly curved silhouette, while the refined leather and metal handle are adorned with 'Dior' charms – a trademark finish that nods to the lucky charms of Monsieur Dior himself.
Available in three sizes and three timeless shades of black, latte and white, the Lady Dior style has been unveiled with a pioneering campaign fronted by paralympian and fencing champion Bebe Vio, leading the charge amongst a diverse mix of inspiring role models representing a multifaceted sense of modern femininity.
Dior's new The Lady 95.22 bag is now exclusively available to shop in select boutiques or via online enquiry.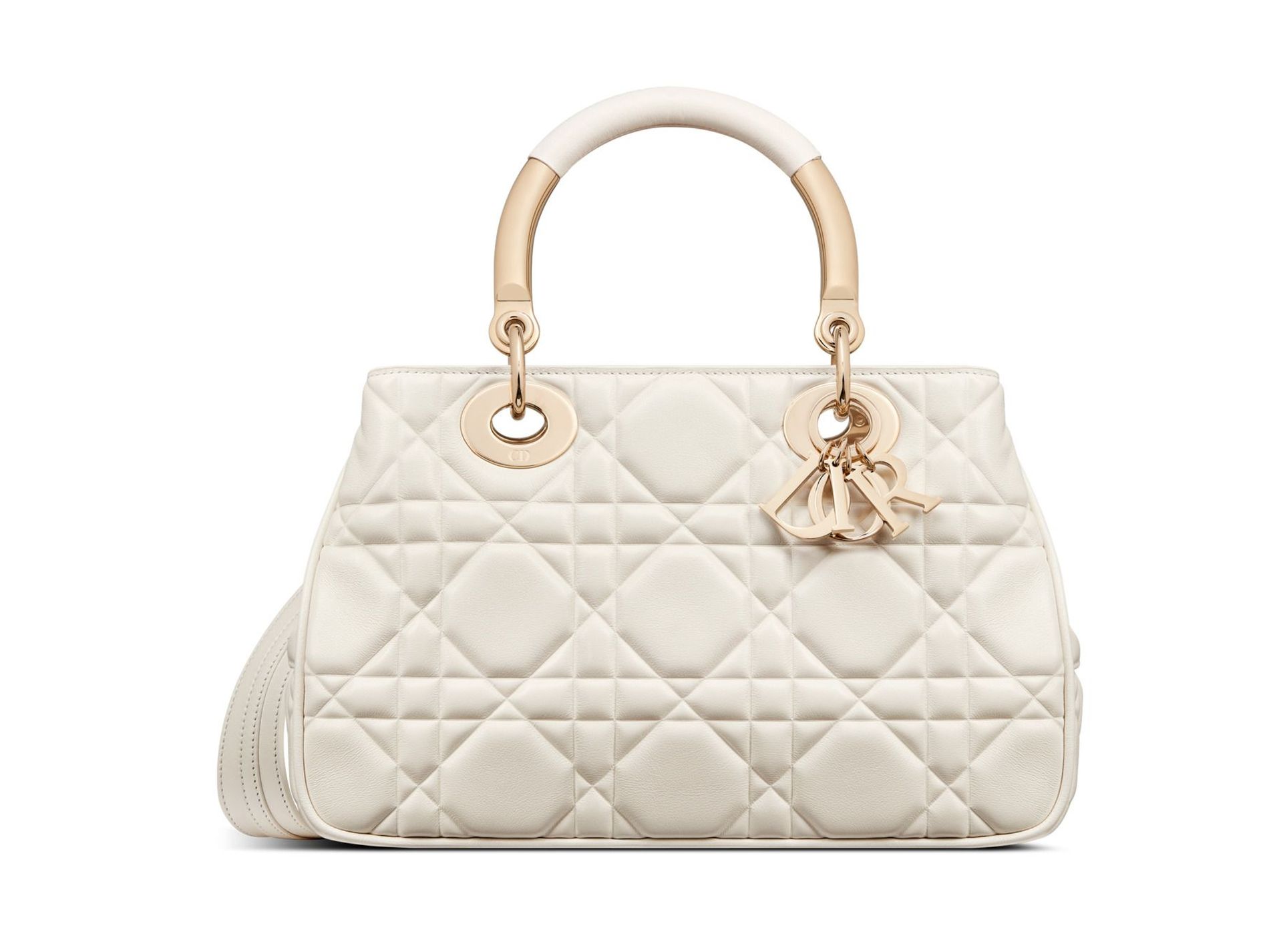 Photo: Dior
Ana de Armas shines in Louis Vuitton's reimagined monogram
One of the most recognisable emblems in the world of fashion, Louis Vuitton's floral monogram, has been reinvented across an array of delicate gold creations in the new 'Idylle Blossom' range. Adorning Ana de Armas, house ambassador and Golden Globe-nominated actor, in the collection campaign, the reimagined symbol comes to life in a myriad of golden hues – spanning rose, yellow and white variants, scattered with dazzling diamonds.
The new 55-piece collection comprises a comprehensive mix of pieces: from simple studs to ear chains, rings, necklaces and pendants – all serving as impactful solo pieces or lending themselves to be stacked and layered as de Armas so elegantly shows us.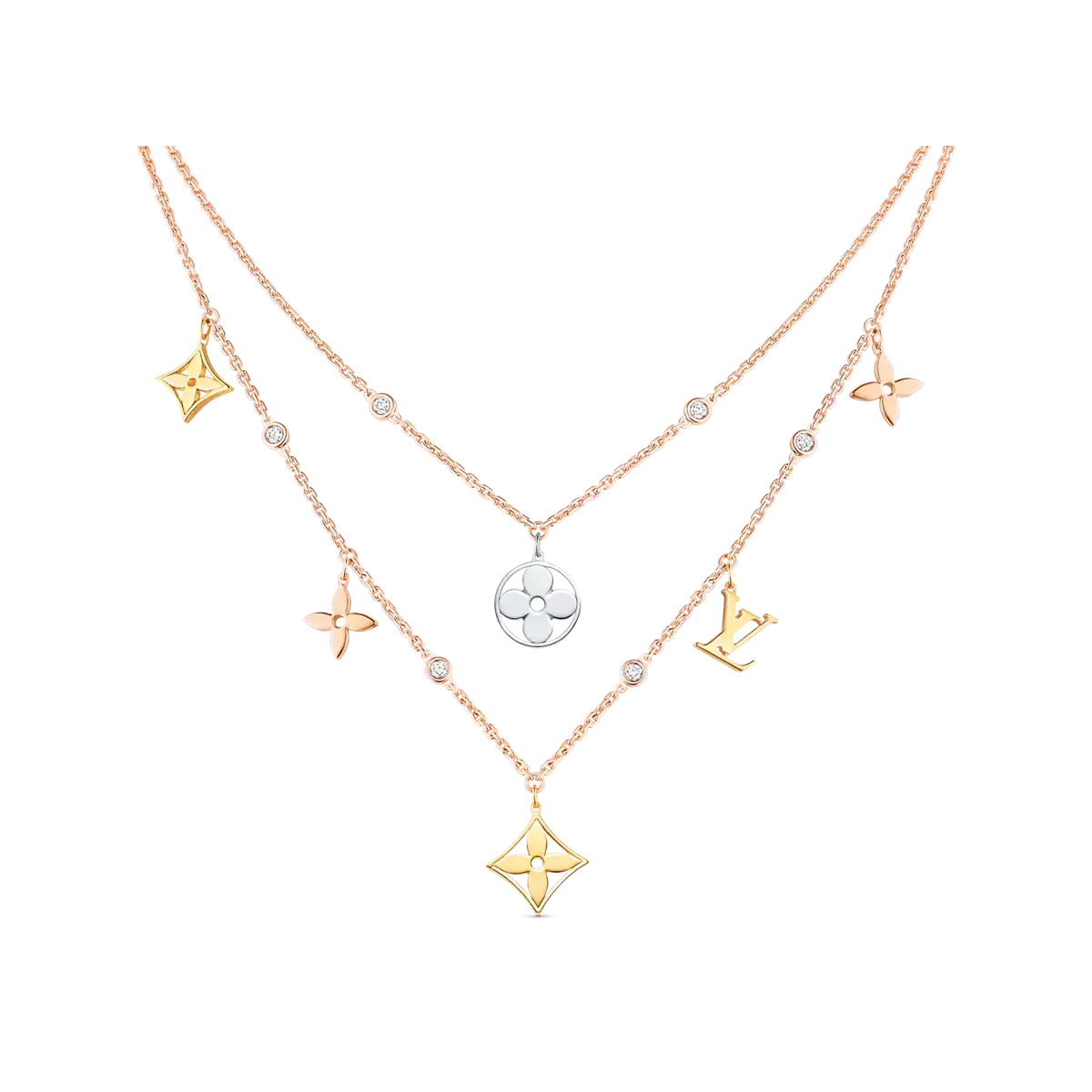 Photo: Louis Vuitton
July Fashion News: Get ready to 'add to cart' Lovechild 1979's debut leather tote
Toted by the models at Lovechild 1979's AW23 presentation at Copenhagen Fashion Week, the Danish brand's debut leather bags have now made their way directly from the runway to the top of our autumn wishlist. In line with the ready to wear collection's focus on Scandinavian simplicity and the geometry of the furniture by mid-century master Severin Hansen, the designs – rendered in both inky black and a rich mahogany brown – are meticulously crafted from buffalo leather, characterised with thick stitching details and a subtle embossed logo.
Perfectly sized to house everything you need for workdays and weekends alike, the top-handle tote lands in store and online at the end of this month.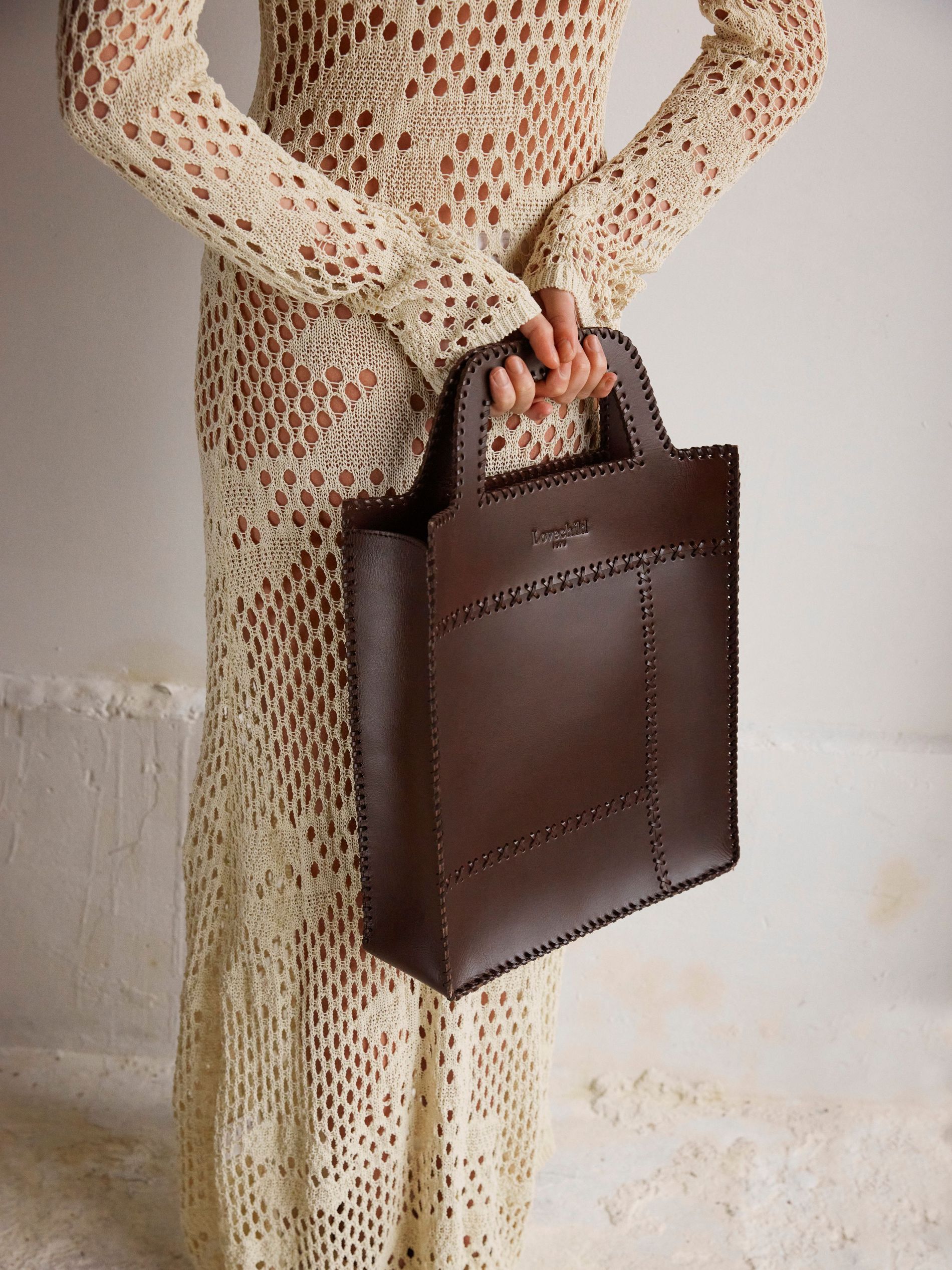 Michael Kors unveils its latest crossbody to cherish
Consistently delivering a masterclass in "practical glamour," Michael Kors' accessory assortment is always ahead of the curve – quite literally, now, with a new curved crossbody silhouette. Named 'Mila', this saddlebag style ticks all the boxes for everyday use, constructed in a selection of fine leather, denim or eye-catching animal-printed calf hair.
For heavier-duty days, 'Mila' comes in a larger model with a thicker, woven strap, while a more compact iteration with a chain-link strap lends itself perfectly to day-to-day use. Both are finished with an easy snap closure and covetable padlock charm.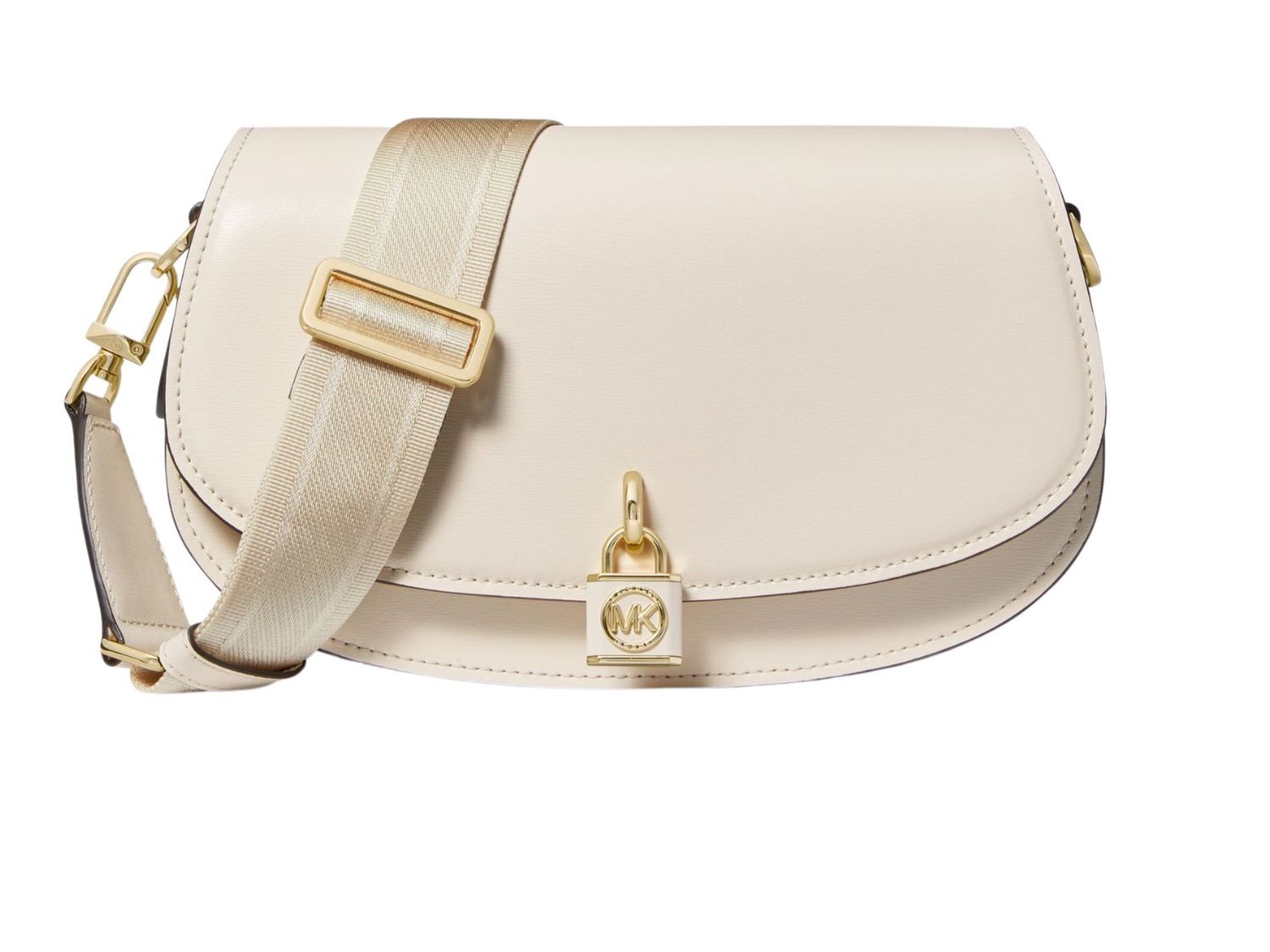 Photo: MICHAEL Michael Kors
No one does whimsy watches like Gucci – just look at its latest launch
Designed in yellow and white gold and studded with pavé diamonds, Gucci's latest line of Interlocking G necklaces, earrings, and rings provide a maximalist stack for the brand's new eclectic timepieces.
The dials of the five new watches, presented in a campaign Lensed by photographer and director Ezra Petronio, feature 15 intricately crafted bees – a signature of the Italian brand's whimsical aesthetic. Spanning steel to malachite, quartz to ceramics, and lapis lazuli to lacquer, odds are there's a timepiece for every taste.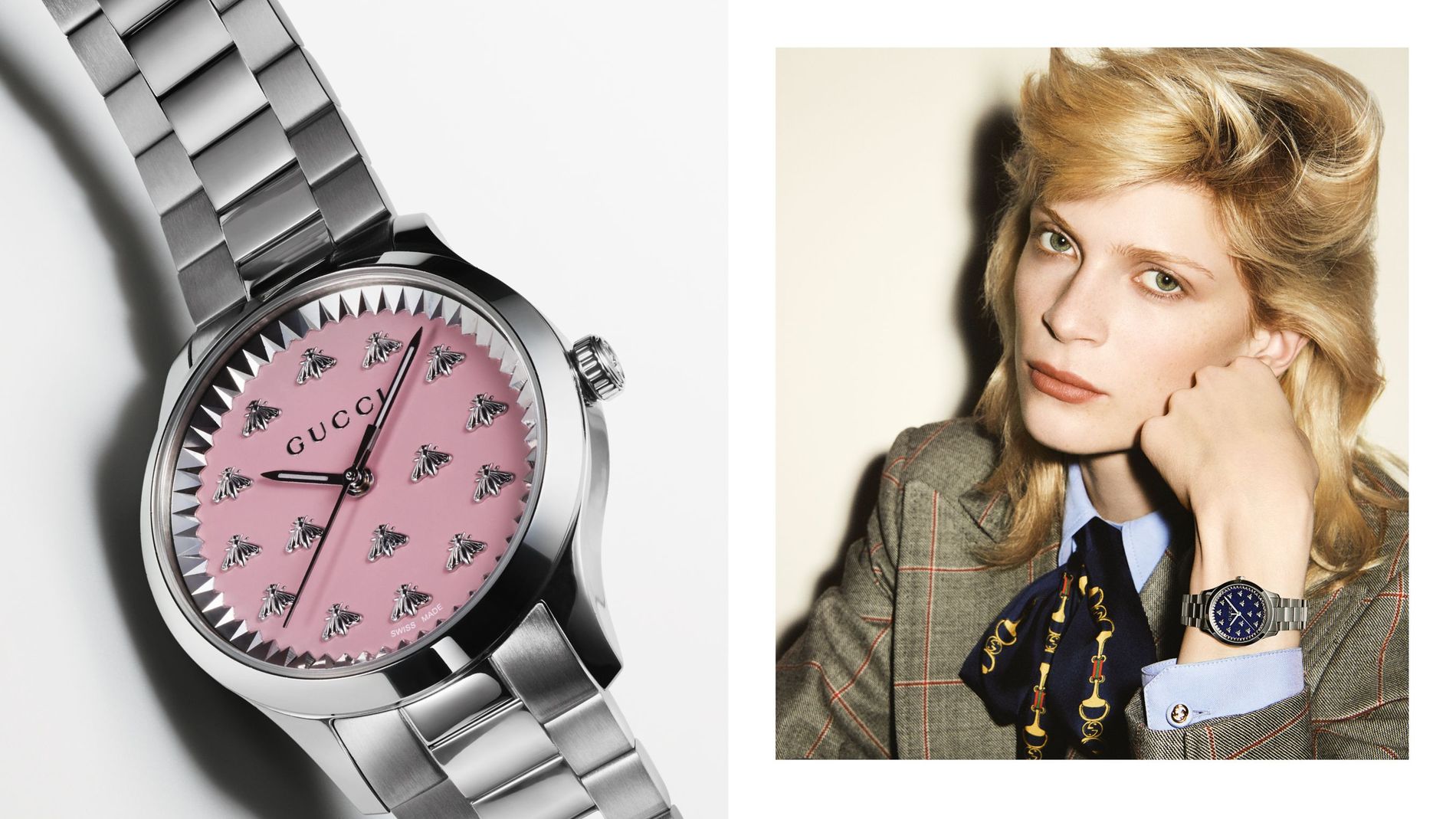 Photo: Gucci
Ganni's new size inclusive underwear collaboration with Parade has our solid support
Parade is Gen-Z's answer to undergarments; inclusive and effortlessly cool. Embodying all the same values as Ganni, it's a match made in heaven for the Danish fashion house when making moves into the underwear space. "Their ethos of embracing all bodies and celebrating self-expression resonates deeply with Ganni's values and DNA," says Ganni's creative director, Ditte Reffstrup, of the collaboration. And Parade is just as thrilled with the synergetic partnership. "Ganni and Ditte's whimsy, bold self-expression and authentic commitment to sustainability is exactly what energises us and our community," expressed Cami Téllez, Parade's co-founder and creative director.
In classic Ganni fashion, the collection is crafted from recyclable material and includes a selection of pop-y pieces that can be mixed and matched at whim: floral and leopard print triangle bras and briefs in a range of pinks and greens. "Parade has revolutionised the way people view and experience underwear, and together we wanted to create a fun and freeing collection of pieces," notes Reffstrup. "This collection is a love letter to our diverse, shared community," adds Téllez. "We're overjoyed to be celebrating limitless colour, fun and the power of being who you are today."
The Ganni x Parade collection comes in sizes XS to 3 XL and is now available in store and online at ganni.com and yourparade.com.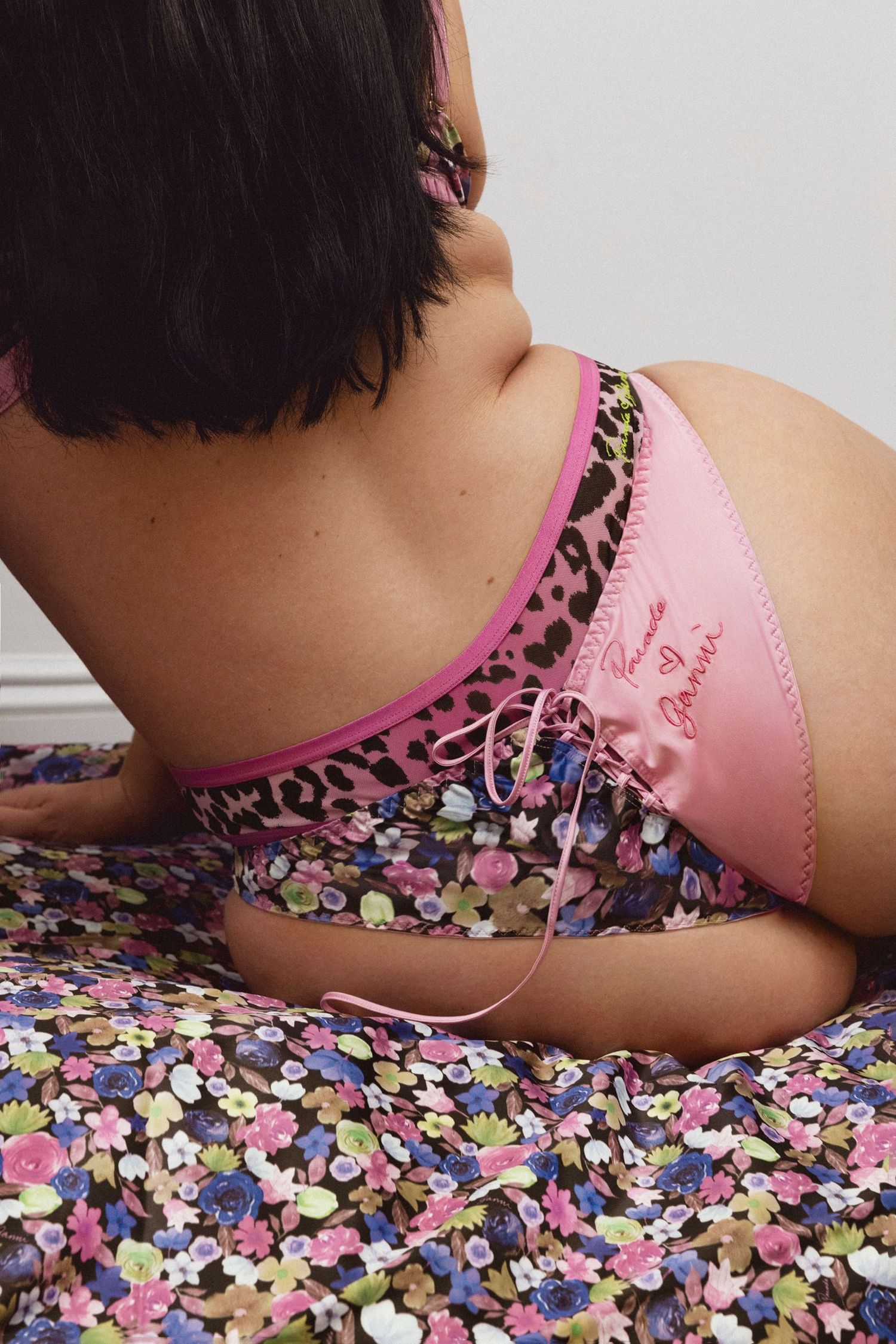 Photo: Ganni
Watchmaker Audermars Piguet unveils its brand new limited edition musical timepiece
To mark its 30th anniversary, renowned 'Haute Horlogerie' manufacturer Audemars Piguet unveils a new model with ties to music. The novel style from the Swiss brand is inspired by the original Royal Oak Offshore watch, a musical model launched last year. Boasting a host of new features, including a sapphire crystal curve, self-winding hours and a colourful, pop-inspired finish, each timepiece depicts a recording studio equaliser through a combination of metre bars and technicolour.
The 250 limited edition pieces are now available exclusively via appointment on the Audemars Piguet website.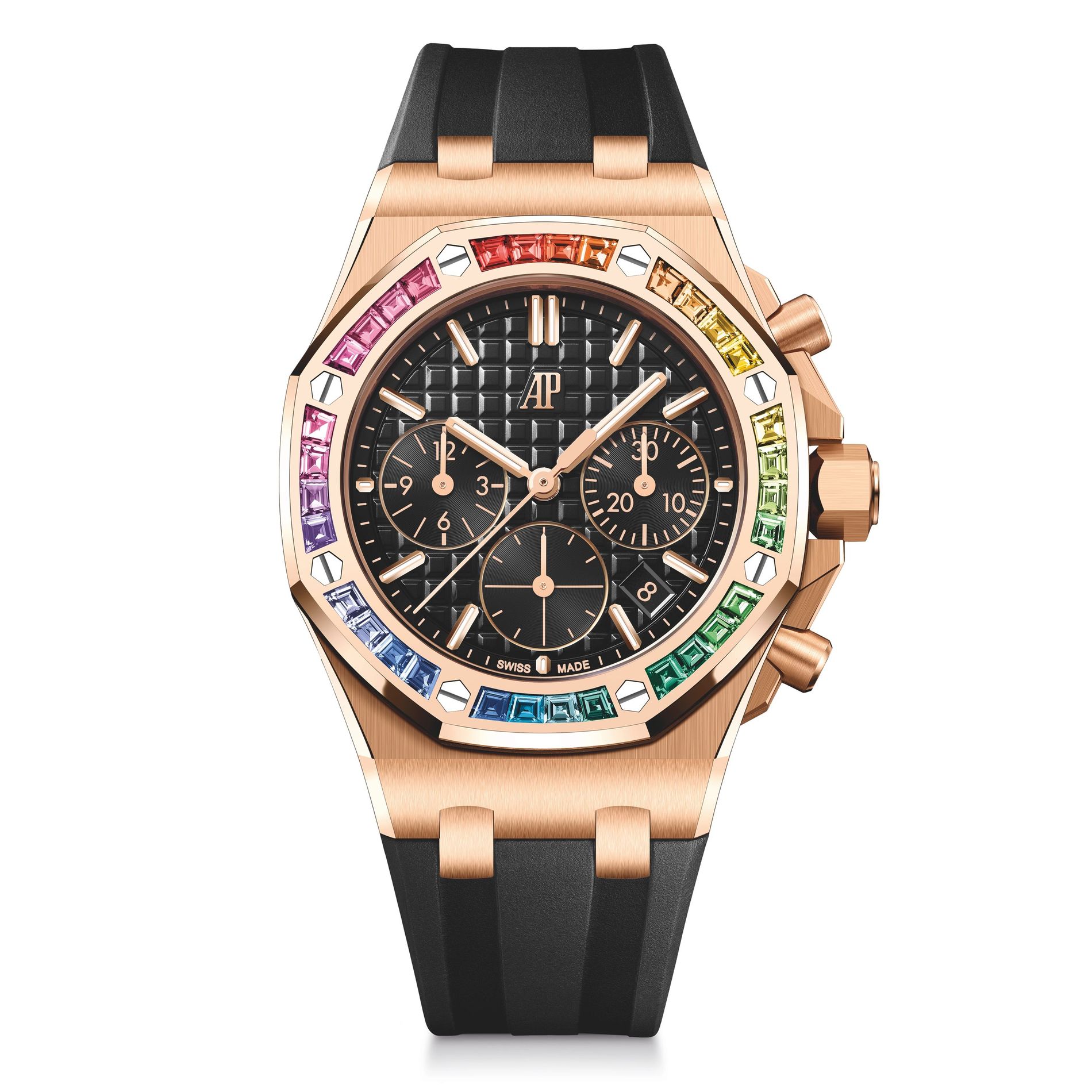 Photo: Audemars Piguet
Sloggi's new aloe-infused line is the perfect self-care companion
Clothing today is smarter than ever, and Sloggi is leading the charge when it comes to garments that make you feel good - inside and out. The underwear brand has created the 'Ever Infused' collection: a line where the fabric holds tiny Aloe Vera capsules released as you go about your day – slowly giving your body nutrients, efficiently re-charging and moisturising your skin. All without you having to do anything but don these clever clothes in the morning.
The 'Ever Infused' pieces come in black and mauve, constructed from a GRS certified fabric. Choose between Sloggi's classic wire-free bras and bum-flattering pants, a short-sleeved body, a long-sleeved crop top, leggings and a hoodie. And as with all of Sloggi's garments, they're uber-comfortable and seamless, giving your body the flawless treatment it deserves.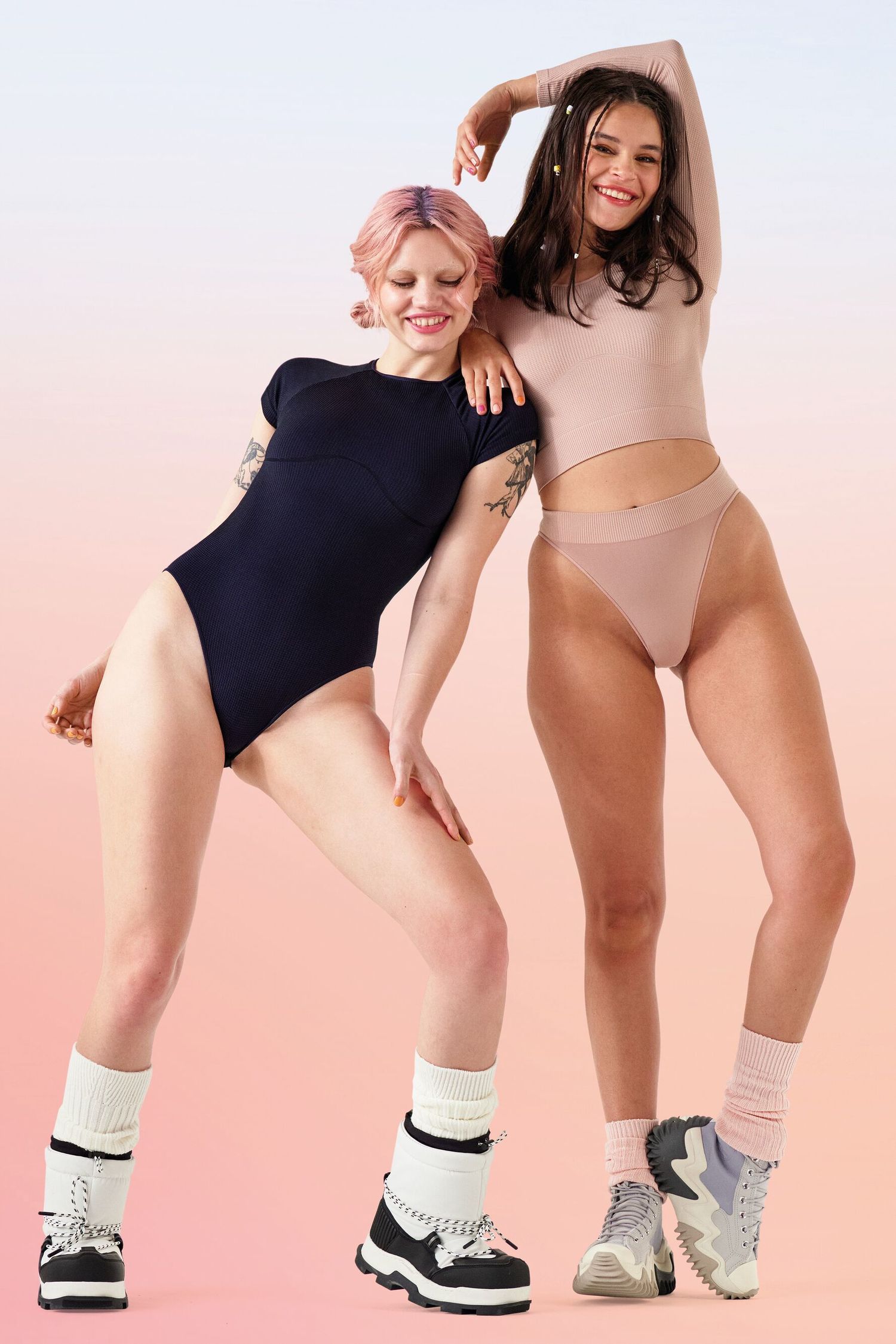 Photo: Sloggi
Chanel No.5 transcends fragrance with the launch of the Maison's new fine jewellery collection
Chanel has taken founder Gabrielle Chanel's lucky number and turned it into a signature design for its new fine jewellery collection. Originated in the brand's Fine Jewelry Creation Studio, the new signum sees white gold with diamonds to trace the contours of the number five.
While we've all come to know No.5 as the brand's emblematic first perfume launched in 1937, the number holds more significance to Chanel than most would know. Signifying the fifth sign in the zodiac, Mademoiselle Chanel's astrological star sign Leo, the number was considered lucky in Chanel's studio – leading most of Chanel's couture shows to be held on the 5th of the month.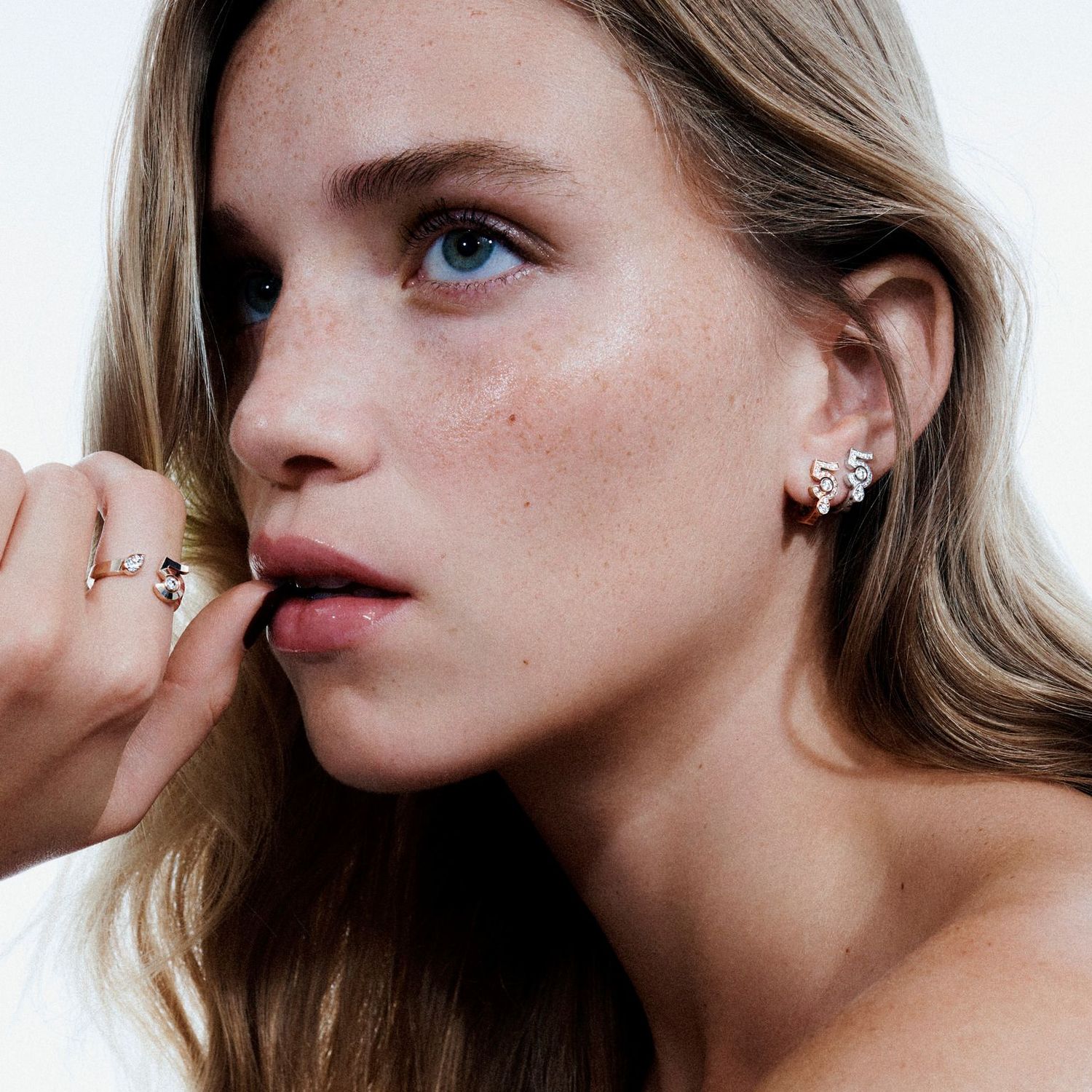 Photo: Chanel