Head-to-toe in Danish design, Josephine Chavarria Højbjerg of The Bridge flipped convention on its head for the royal affair of Prince Christian of Denmark's 18th birthday
As the world looked on last weekend, HRH Prince Christian of Denmark celebrated his birthday with official festivities of a royal calibre held at Christianborg Palace. The dress code called for ballgowns, uniforms, white tie, honours and tiaras, but some attendees were creative with their interpretations.
One to receive a coveted gala invite was 20-year-old Danish actress Josephine Chavarria Højbjerg. Known for her appearances in the beloved series The Bridge amongst other Danish television favourites, Højbjerg attended the event sporting a perfectly fitted Søren Le Schmidt gown. A favourite designer of Crown Princess Mary of Denmark, the design (and designer) was on par for royal celebrations. While the midriff cut-outs may have raised an eyebrow or two, the fabric was even more unconventional – constructed entirely from dark-wash denim.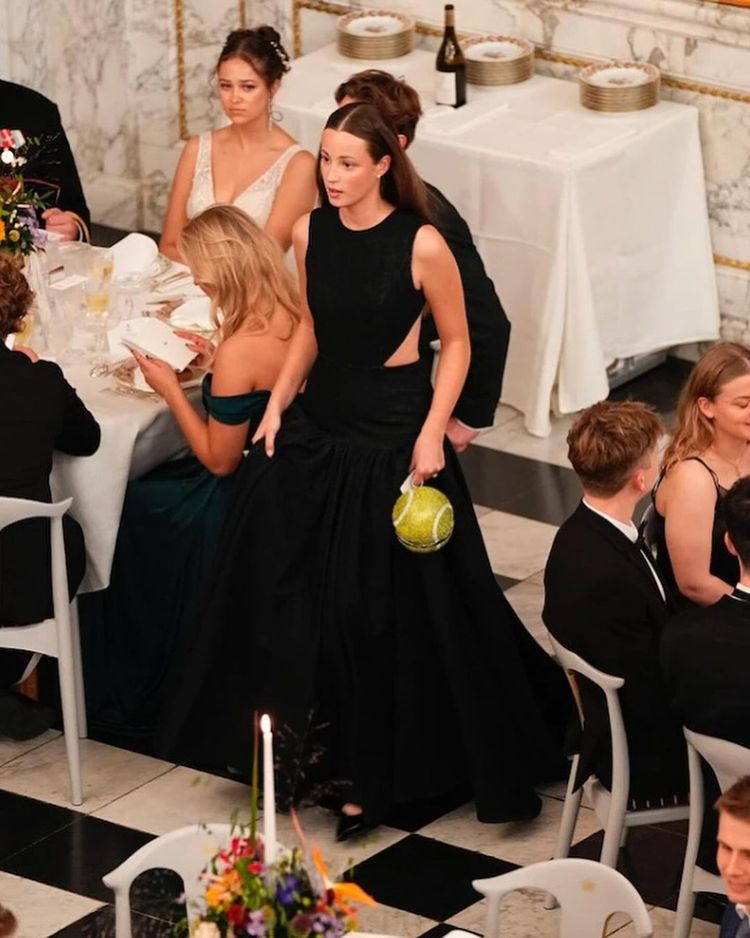 Højbjerg's bedazzled tennis ball handbag by Baum Und Pferdgarten was a real scene stealer. Photo: @josephinehoejbjerg
Højbjerg decided to go all-in on this contemporary interpretation of the dress code, pairing her denim gown with a bedazzled tennis ball handbag by Baum Und Pferdgarten. The result? The budding actor became a real scene-stealer during the event.
Keen on playing doubles with Højbjerg? The covetable tennis bag is still available to shop, bound to make a smash in any occasionwear wardrobe.
Baum Und Pferdgarten
Kenza bag