We catch up with Gossip Girl star, musician and all around cool girl Jordan Alexander
Jordan Alexander's head is spotted everywhere she goes. "I was in Value Village and the cashier was like, 'Hey, I recognise you. I'd know that head anywhere," she tells me over a video call. She's in her hometown of Toronto – my hometown too, although now I'm based in Stockholm – where she's spending some of her break from shooting Gossip Girl, the show that made her head famous.
There is a shorthand that exists between Canadians – Torontonians, specifically – and Alexander and I instantly settle into an ease of conversation where words like Value Village (Canada's favourite thrift shop), Holt Renfrew (the luxury department store) and Scarborough (a Toronto suburb where an older woman recently told Alexander she "looks so familiar, like this girl from Gossip Girl") flow freely. She tells me she's been spending her time off working on music – she has been releasing pop-leaning hip hop steadily since 2016 – and growing out her signature shave.
"I was getting haircuts every week for almost a year, and my poor scalp just needs a break," Alexander says. Team Gossip Girl has given her free rein to "do whatever she wants" with her hair, saying they'll adjust accordingly. "I'll probably just have a cute two or three month experiment while we'll on break. Maybe do some braids. Maybe just have a little baby afro," she says, adding that the buzzcut, which she initiated at age 18, "knocks an hour off my call time every morning."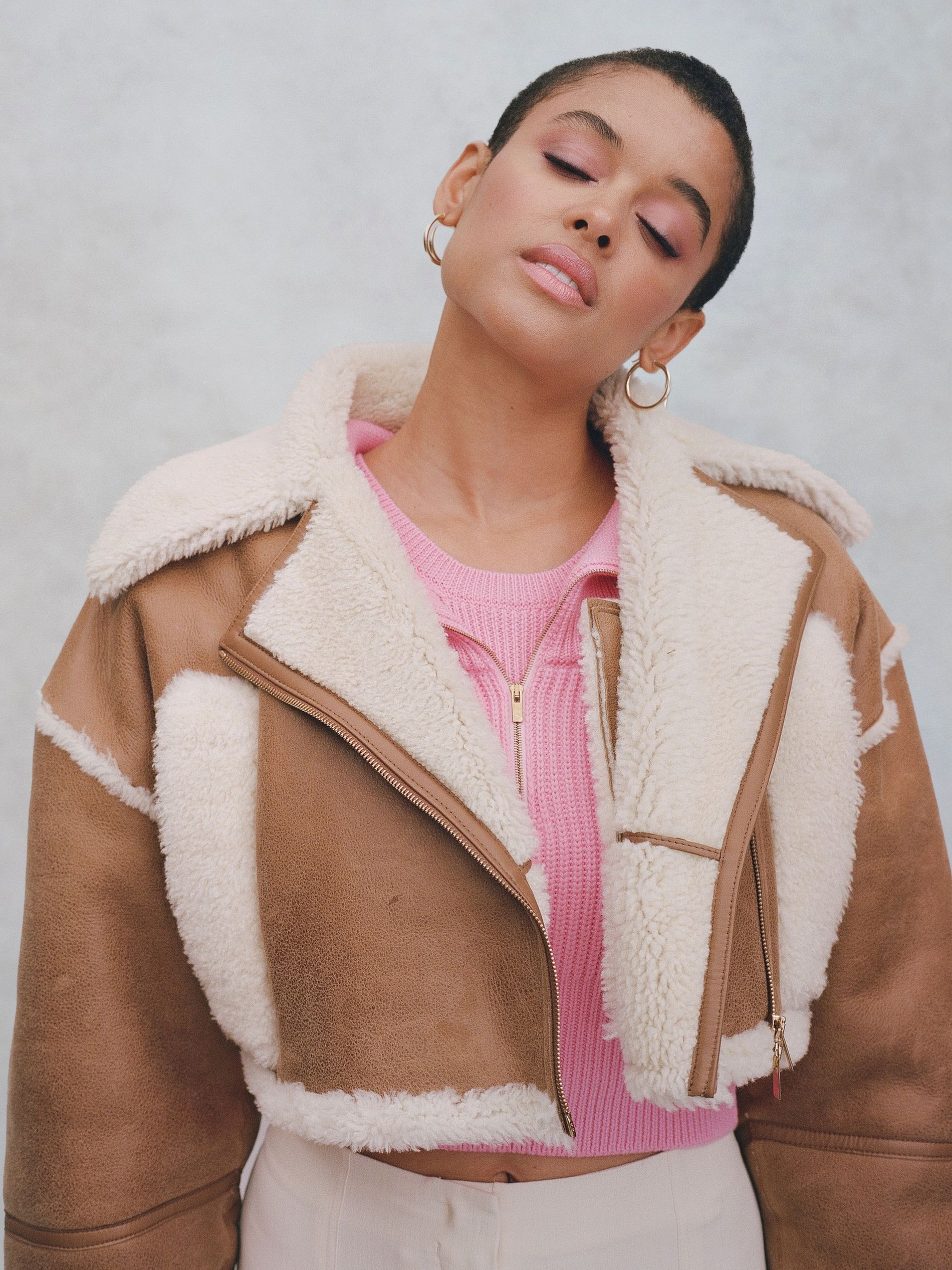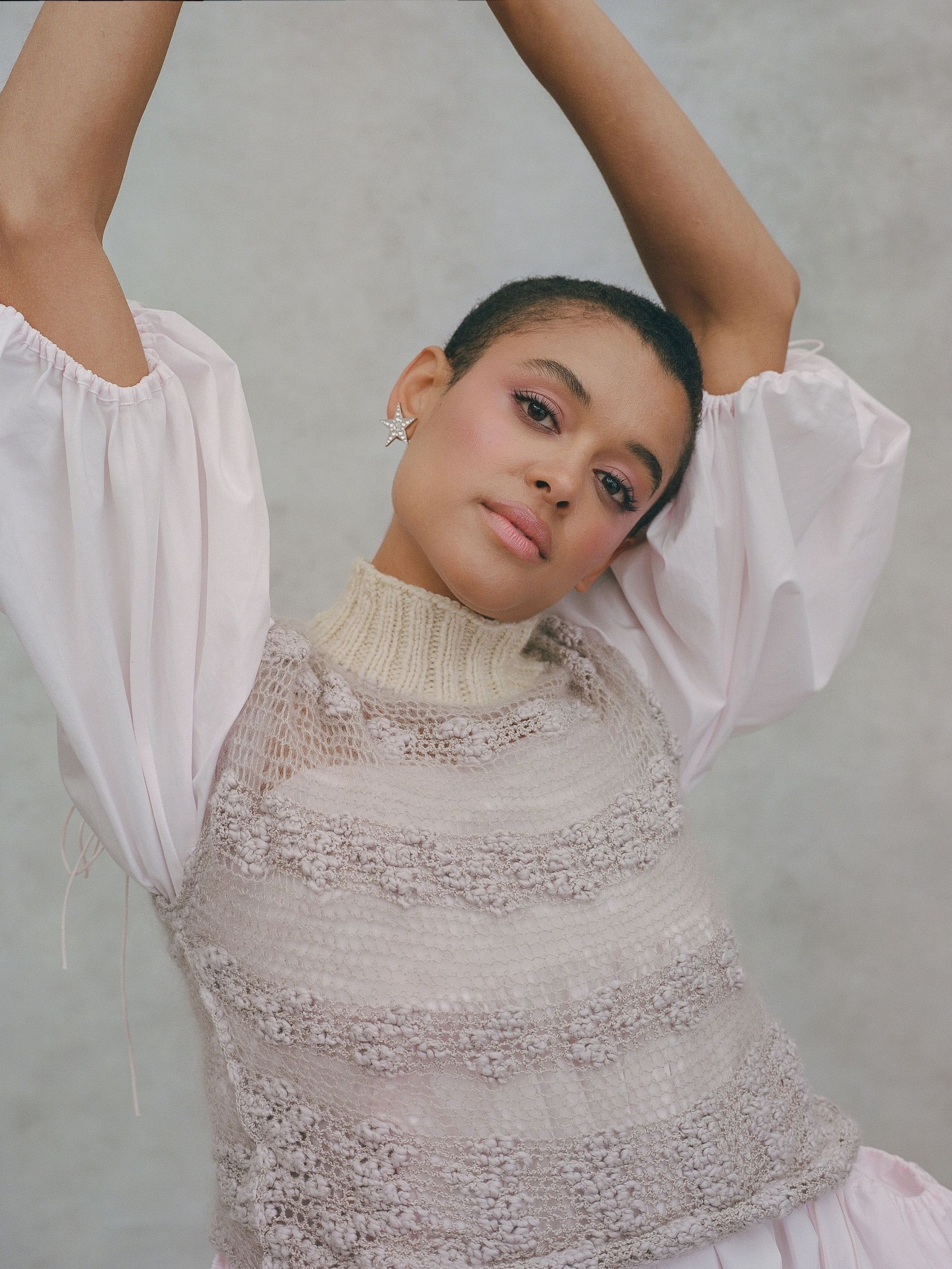 The Gossip Girl reboot, which premiered this fall on HBO Max, was so hotly anticipated that its young cast had effectively broken out before the show even aired. Alexander stars as high school it-girl-slash-influencer Julien Calloway, who finds herself in a love triangle with her estranged sister. A perfectly GG plot if there ever was one.
For Alexander, now 28, it was a return to the dramatics of high school. Constance Billard, the show's fussy Upper East Side private institution, offers a slightly different experience than the one she recalls, particularly when it comes to extracurricular activities. "Oh my god, I maybe went to a bar in high school, like, one time. We dressed our best to fly under the radar," she says. "Most of the time, it was hanging out in people's basements or chilling in a park."
She takes a sip from a large white Starbucks mug. It's 10:00 AM in Toronto and I ask if she's drinking coffee. "Absolutely not, I don't drink coffee," she says, matter-of-factly (it's tea). "I've tried many times and it does not do the things that it does for other people. I feel like I'm strung out immediately." All of her exuberance – the wide eyes and the easy, superstar smile – just comes naturally, even in the morning.
I tell her I'm going to do that Vogue thing where I describe what she's wearing and she laughs, knowingly. Alexander appears fresh out of bed cozy in a teal silk do-rag and an oversized seafoam green hoodie, a gift from the Russian streetwear brand Monochrome. "Maybe I've been influenced by Josh Safran," she says, referring to the executive producer of both the original Gossip Girl and its reboot. "I like this colour block-match-ish-type thing."