Why this announcement is a clear sign Swedish designer Jade Cropper is the one to watch
Just a year and change out of design school at Stockholm's Beckmans College of Design, Jade Cropper has become Stockholm's designer to watch, beloved by Scandinavian it-girls and Kardashian/Jenners alike. Her designs – clingy, asymmetric and unapologetically sexy – nod towards early aughts nostalgia while feeling outrageously of-the-moment. Many must admire these garments from afar – with limited drops and long waitlists, it's near impossible to get your hands on the most covetable pieces. I myself am still holding a candle for that irresistible muted green suit from SS22, but alas, it sold out before it even went live.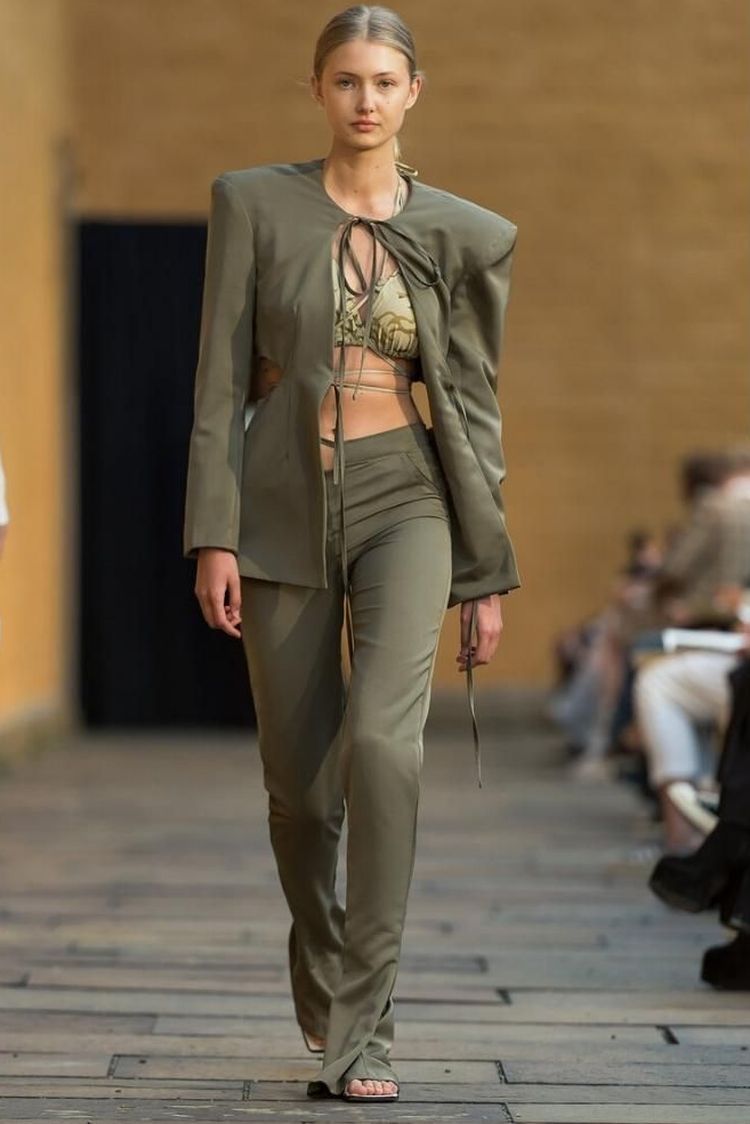 Jade Cropper SS21 . Photo: Kristian Löveborg/Beckmans College of Design
Sufficient to say, Jade Cropper is hot, hot, hot. So it felt exactly right that she nabbed the Talent Slot at Copenhagen Fashion Week AW22, which kicks off on February 1. The honour was awarded by this season's show committee not only due to the strength of the designer's singular aesthetic, but also for her emphasis on responsible design (her pieces, which defiantly shun fast fashion, are produced from sustainable materials, featuring handmade prints). As part of the program, Cropper will receive mentorship from CPHFW supporter Julie Gilhart, CDO of Tomorrow Ltd.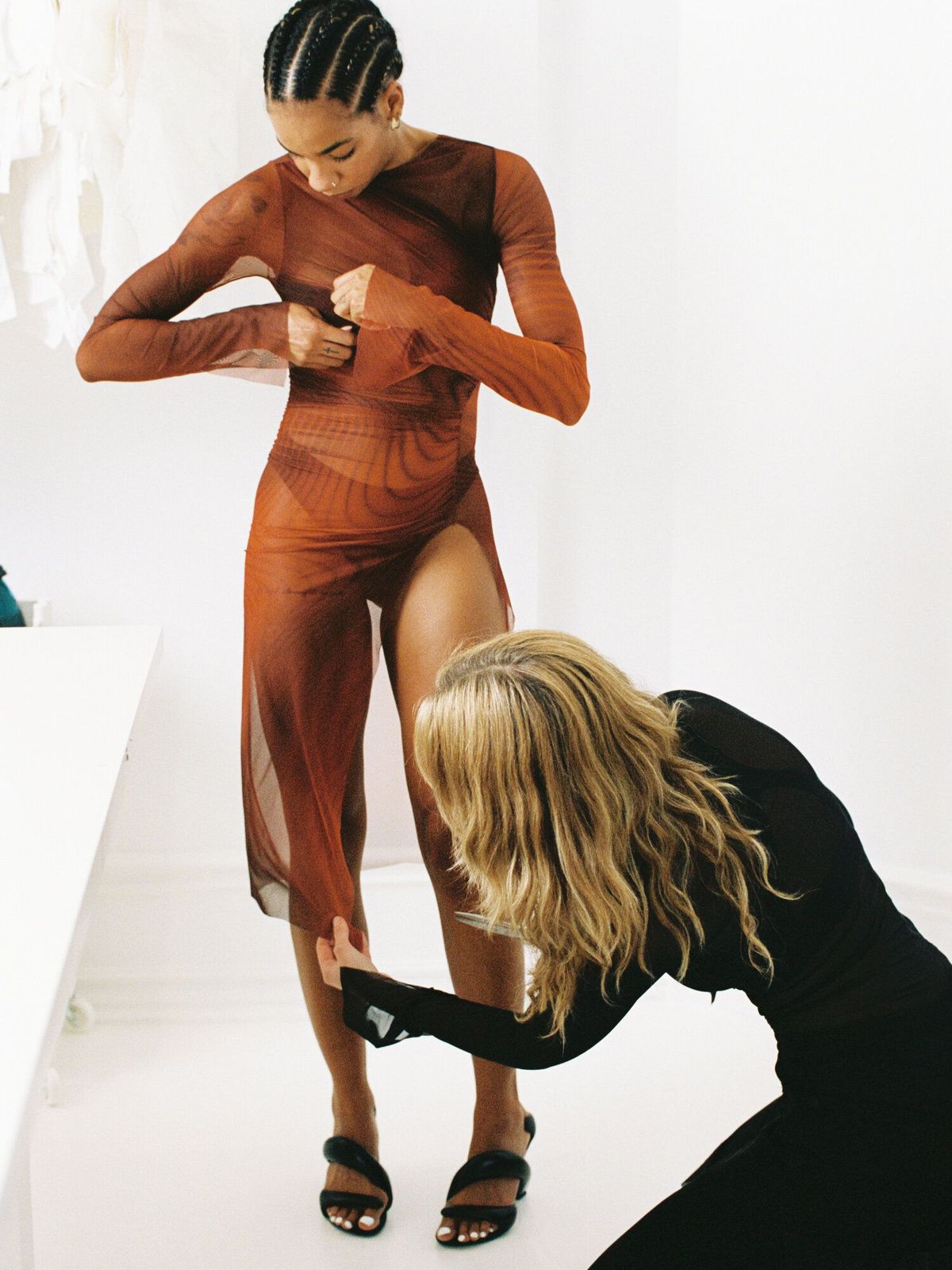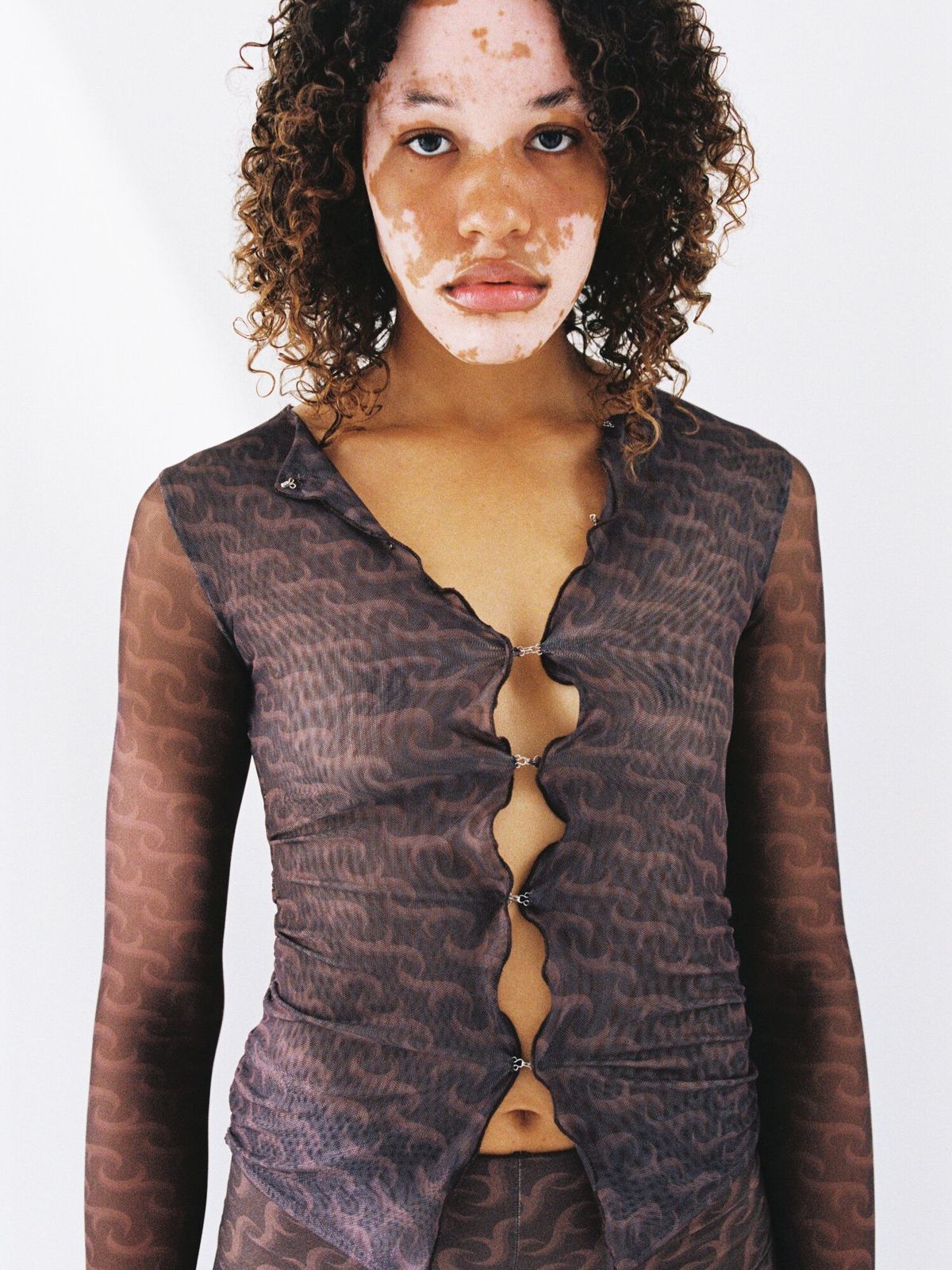 But what is the Talent Slot, really, and what does it mean for an emerging designer?
When the Talent Slot was introduced at last season's CPHFW, I was more than a little bit sceptical. Was it not just another fashion show in a jam-packed schedule of exceptional designers? Don't all the designers at Copenhagen Fashion Week 'got talent'? Well, I must humbly admit that in this instance (and this instance only), I was wrong. And for proof of just how wrong I was, I present you exhibit A, the designer who was granted the Talent Slot at CPHFW SS22: A. Roege Hove.
Ahead of SS22, A. Roege Hove was a niche designer, beloved by Scandinavian industry insiders. Now, Amalie Røge Hove's namesake knitwear brand has arrived. Her inaugural runway show garnered a smattering of glowing international press. Shortly thereafter, she took home Denmark's prestigious Magasin du Nord prize – an honour (and €40,000 cash award) previously bestowed upon international heavyweights Cecilie Bahnsen and Mark Kenly Domino Tan.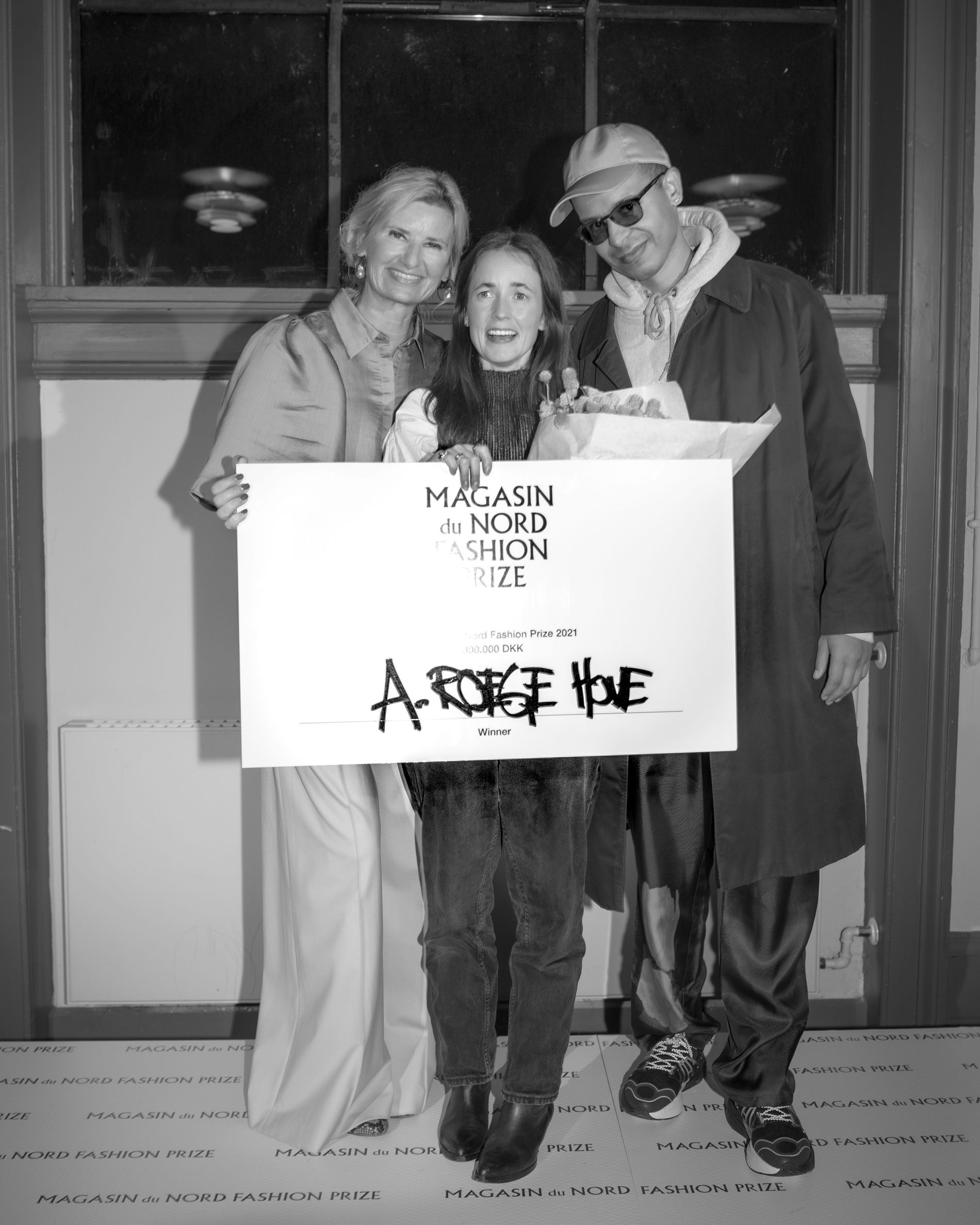 Amalie Røge Hove won the Magasin du Nord prize this year.
Thanks to A. Roege Hove's landmark season, the Talent Slot has become a little tip of the hat – a signal to "keep an eye on this one." Is it worth mentioning that Amelia's slinky knitwear bares some aesthetic similarities to Jade Cropper? Probably. More importantly, both brands appeal to the very current desire to flaunt the body after too long spent indoors (insert requisite mention of forthcoming lockdowns here). At any rate, you can bet that the name on everybody's lips come Copenhagen will be Jade Cropper.