Just one year out of design school, Swedish designer Jade Cropper is already a celebrity favourite - now, for SS22, the young designer creates the codes of her emerging fashion house
Jade Cropper's sexy, slinky garments have been worn by Kim Kardashian and SZA, so it may come as a surprise that the designer's muse is her grandmother. "She was living alone, by herself, traveling the world. Very elegant and feminine," Cropper says.
Cropper is sitting across from me in her atelier in central Stockholm. She is petite and soft-spoken, with an angelic face. She tells me that she designs for her alter ego. For women who are strong and confident and want to be sexy not for a man, but for themselves. "When you put on one of these pieces, you get the confidence that you can take on whatever you want," she says.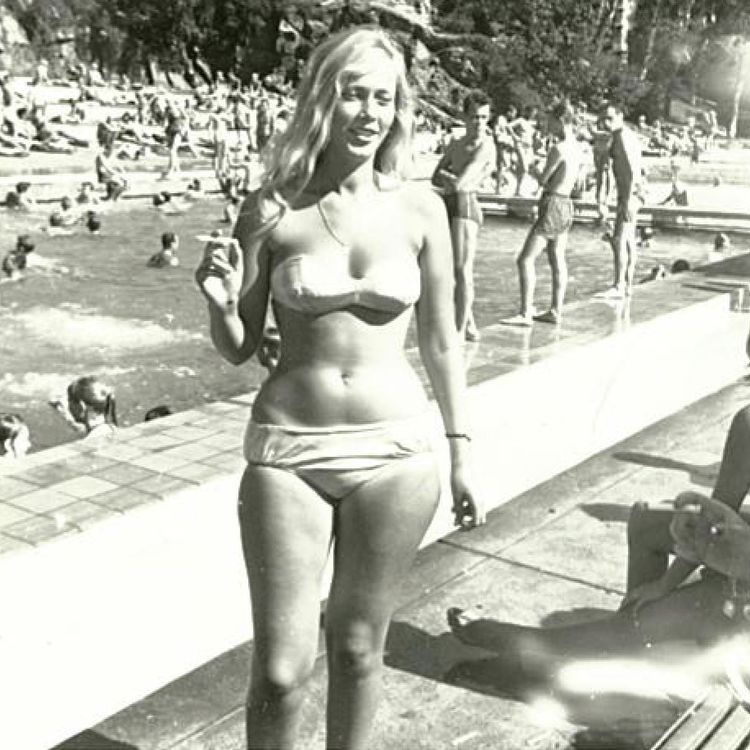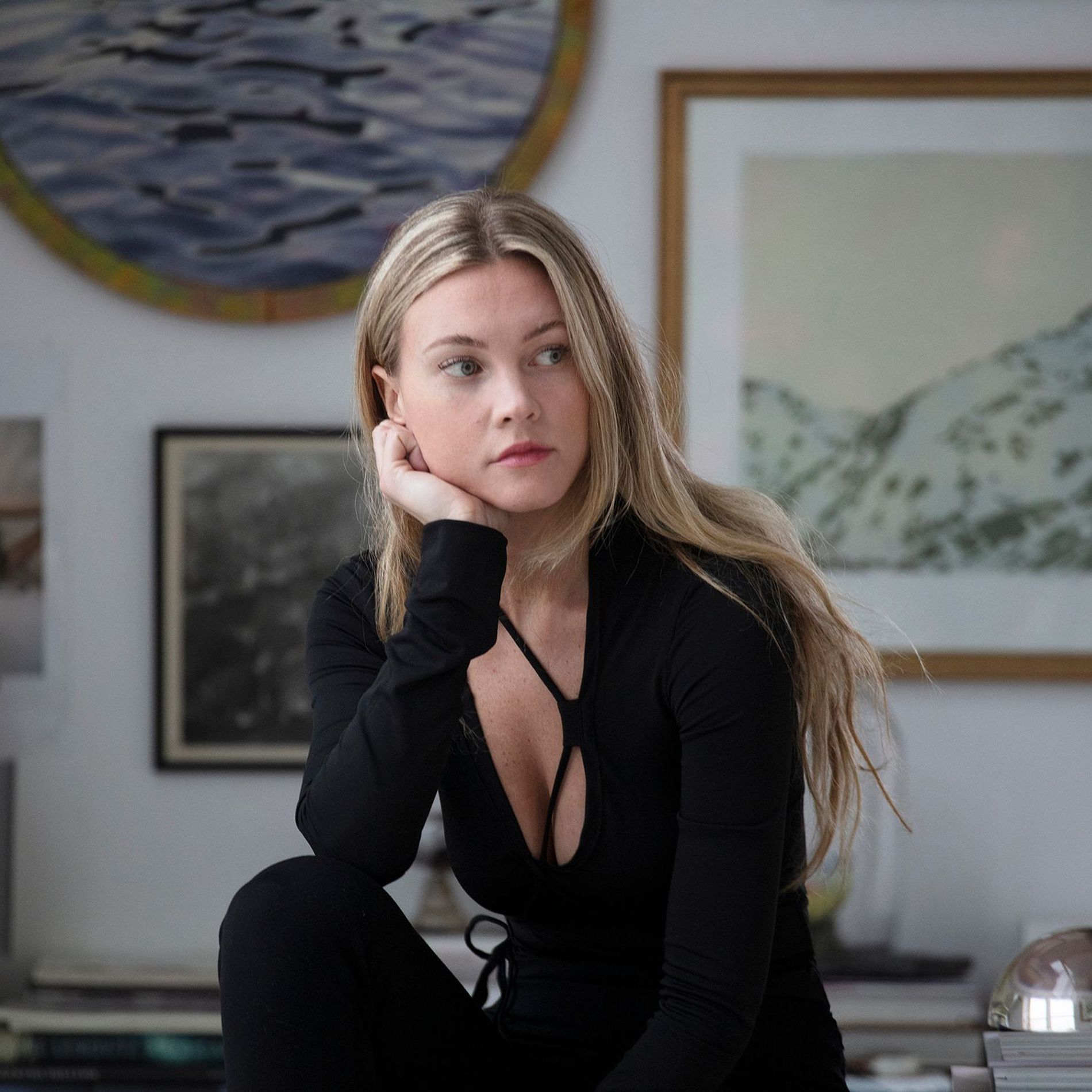 It has been a whirlwind year for the designer, who presented her graduation collection at Beckmans exactly one year ago. Kardashian – or her stylist, rather – discovered Cropper via Vogue's Beckmans coverage, and bought nearly the entire range. Then Kim herself posted an image in one of Cropper's signature bikinis on Instagram. The rest, as they say, is history.
The speed at which Cropper found success has created an unusual path for the young designer. For SS22, she explores the flourishes and details that drew the attention of so many noteworthy clients. "I wanted to take the most popular things from my collection and take it one step further and challenge myself to find a proper DNA," she says.
The result is an offering that's unmistakably Cropper. Asymmetric body suits – to be worn for a dip in the ocean or under trousers for a night out – with body floss that wraps around the torso. Teeny tiny dresses with daring cutouts. Sheer fabrics, emblazoned with a print that appears first as abstract and tribal, but upon closer inspection is actually the designer's initials – a modern monogram. Further down the rack there is a suit in a muted green, with cutouts in the waist and slits at the ankle – an indication of how Cropper's aesthetic might grow and mature and time goes on.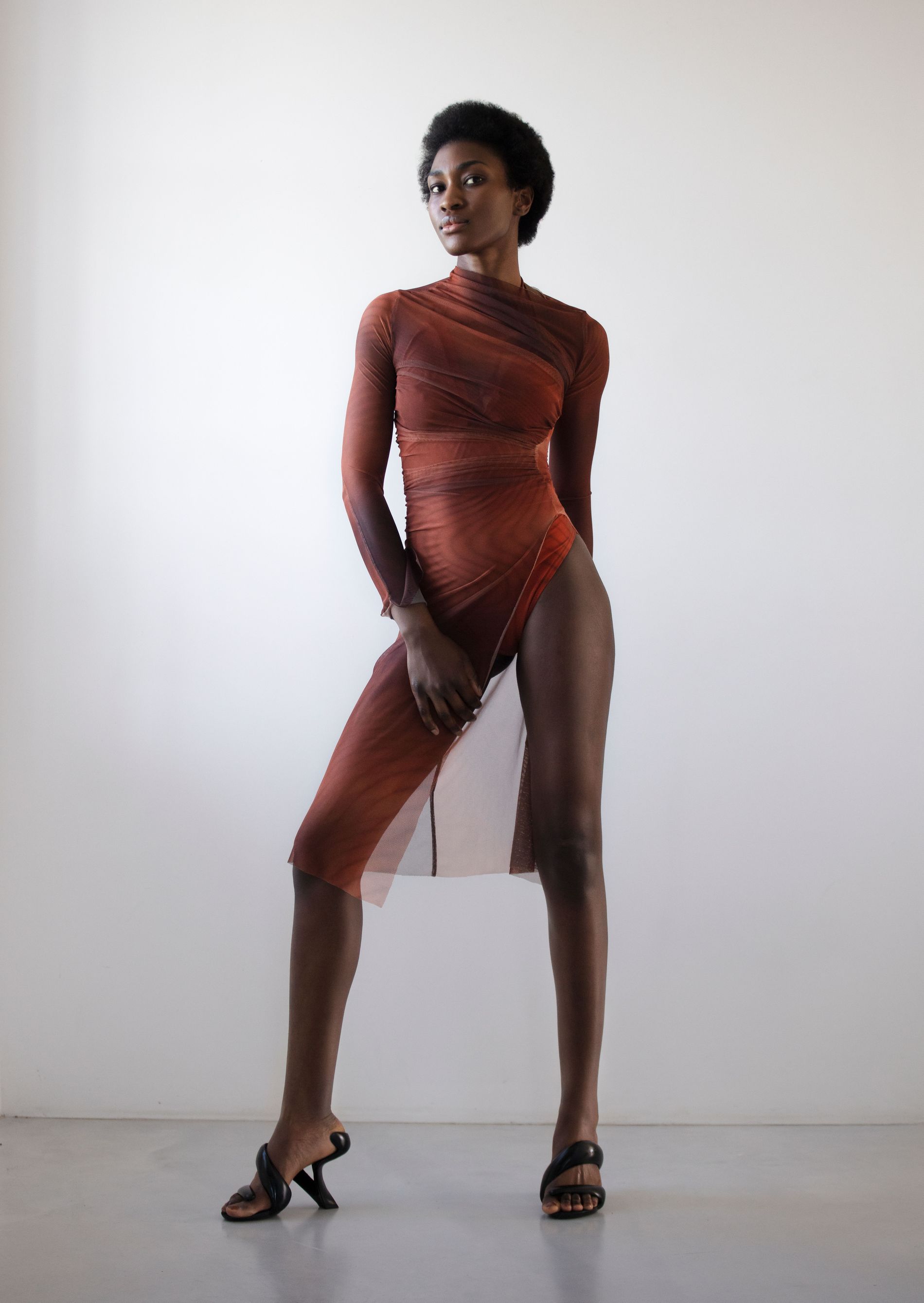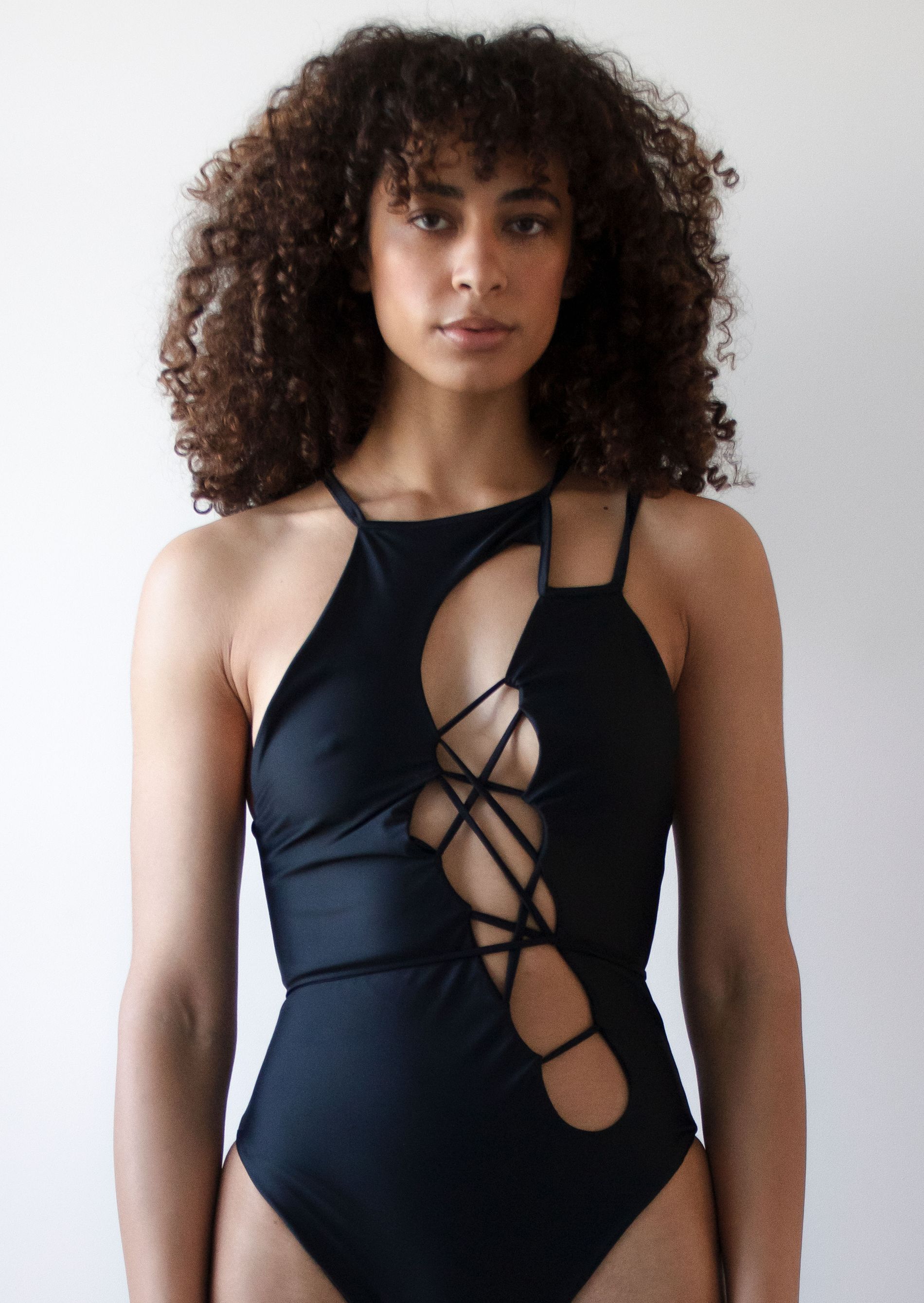 So how do you get your hands on these oh-so-covetable items? By acting fast. From today, Cropper will be releasing just 23 pieces every week via her own Instagram. There is already a waitlist. The hype is real and Jade Cropper is just getting started.