Thinking of new ways to reuse waste clothing has long been top of the agenda for Swedish designer Jade Cropper. That's why a collaboration with the Swedish textile recycling company on her Future Vintage collection couldn't have been more opportune. We sit down with the designer to hear more
LinkedIn can sometimes feel a bit hit or miss when it comes to fruitful social networking. But for Jade Cropper and Swedish textile recycling company Renewcell, it truly came up trumps. While LinkedIn may not be your typical starting point for a meeting of two creative minds, none-the-less it became the kindling to a collaborative fire between Cropper and Nora Eslander, head of communications at Renewcell.
"It all happened very fast," explains Stockholm-based designer Jade Cropper, "Nora reached out just after my first show. She was telling me about this material and I was very curious – because my goal is to be open and curious and see what kind of solutions are out there."
The rising star designer, who isn't all that long out of Stockholm's Beckmans College of Design, had her interest immediately piqued – she is of course someone who has long been invested in circular fashion, having used deadstock and waste materials in her very first collection of deconstructed designs. Eslander's note couldn't have come at a more opportune moment for Cropper, who at the time was trying to combat the challenge of scaling up her business. "I had a really hard time scaling up, so when I was about to sell, I was like, 'How am I going to do this with all the materials required?'" says the designer.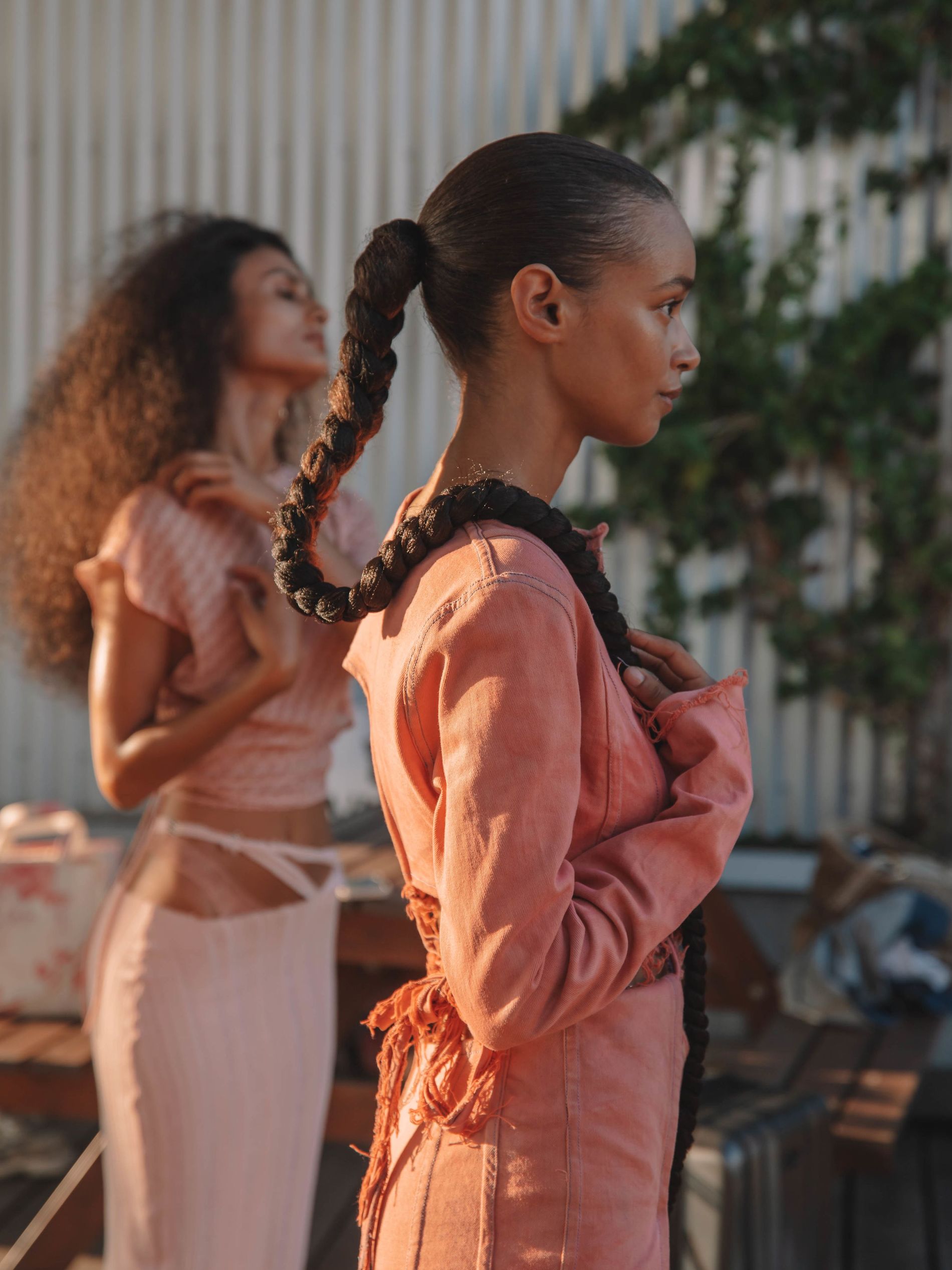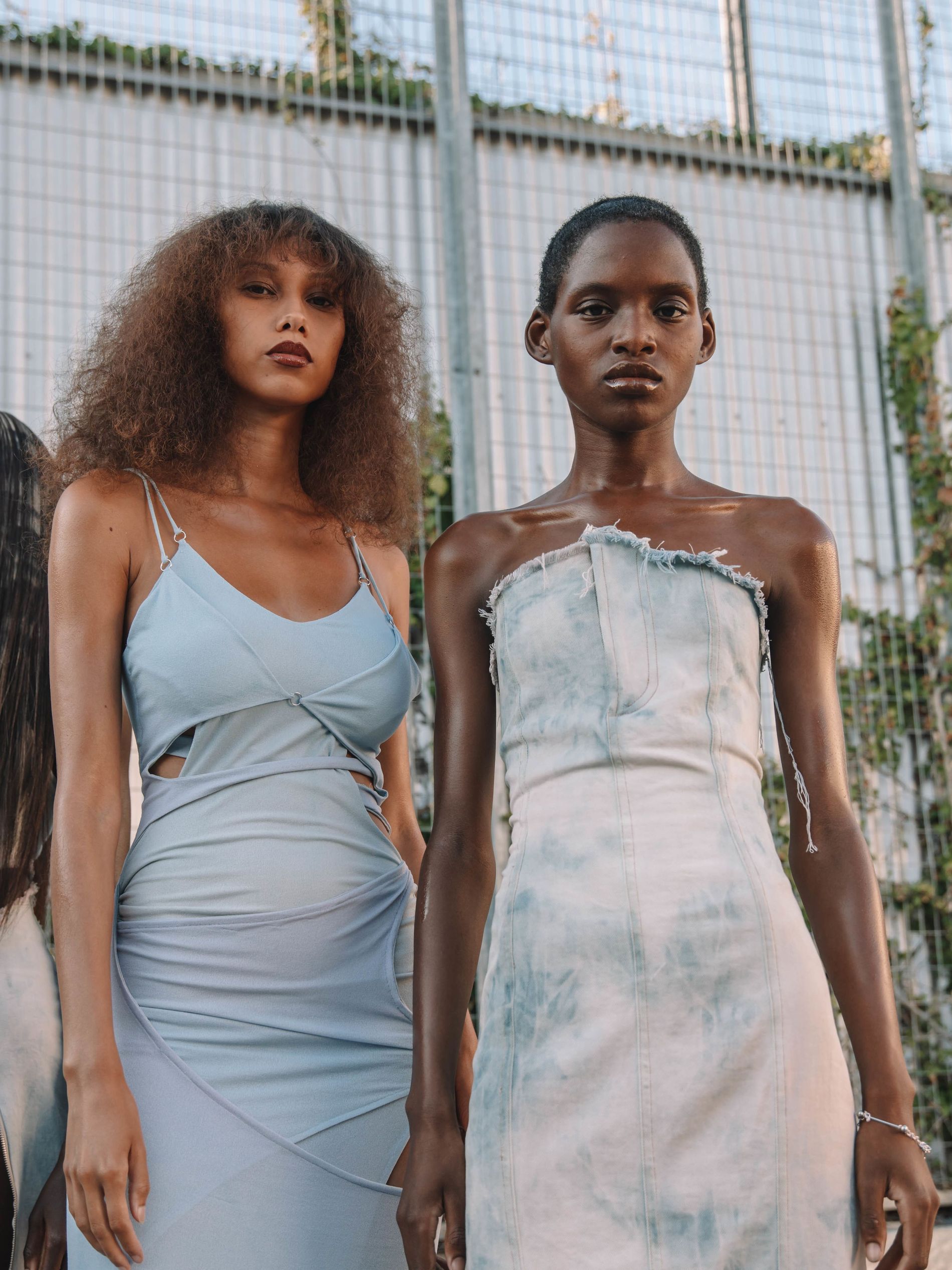 The answer came in the form of a new innovative material entirely, known as Circulose®, a dissolving pulp product fashioned out of textile waste. Made here in Sweden, Circulose® is created by taking in cotton textile waste, such as unused old clothes or fabric scraps, breaking them down and making a new. "First we shred that material and remove buttons and zippers. Then we turn it into a wet slurry and adjust the properties, like its colour. We then dry the slurry and cut it into sheets." explains Nora Eslander, head of communications at Renewcell.
Utilising the power of this novel material in Cropper's next design offering seemed like a bit of a no-brainer to the pair. After meeting, Nora recalls having "a long conversation about the value of garments and materials. It was clear that this was something Jade had been thinking about long before her breakthrough as a designer.
"That conversation was the start of our collaboration driven by Jade's curiosity and clear vision to create with less impact as well as inspiring her audience towards circularity."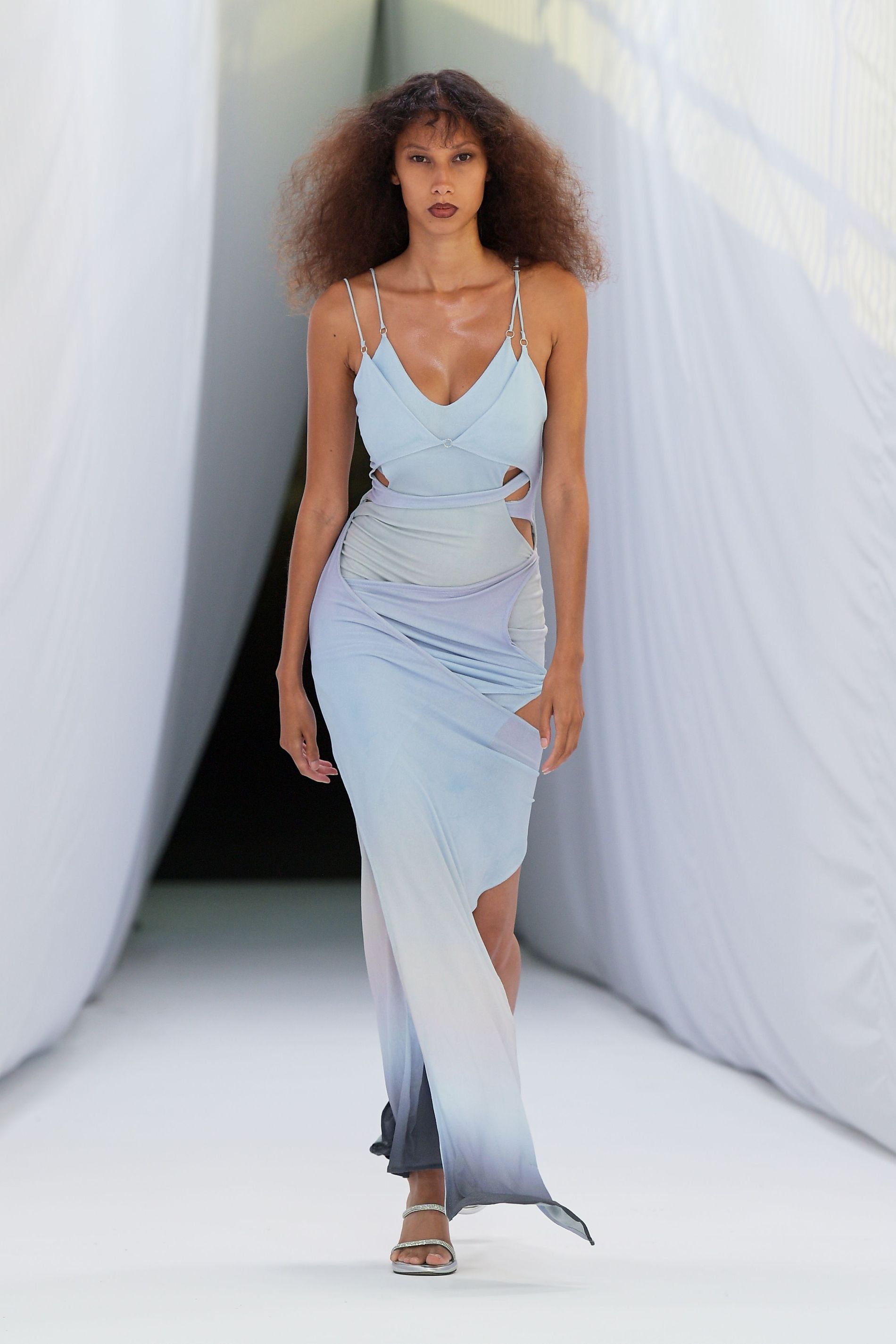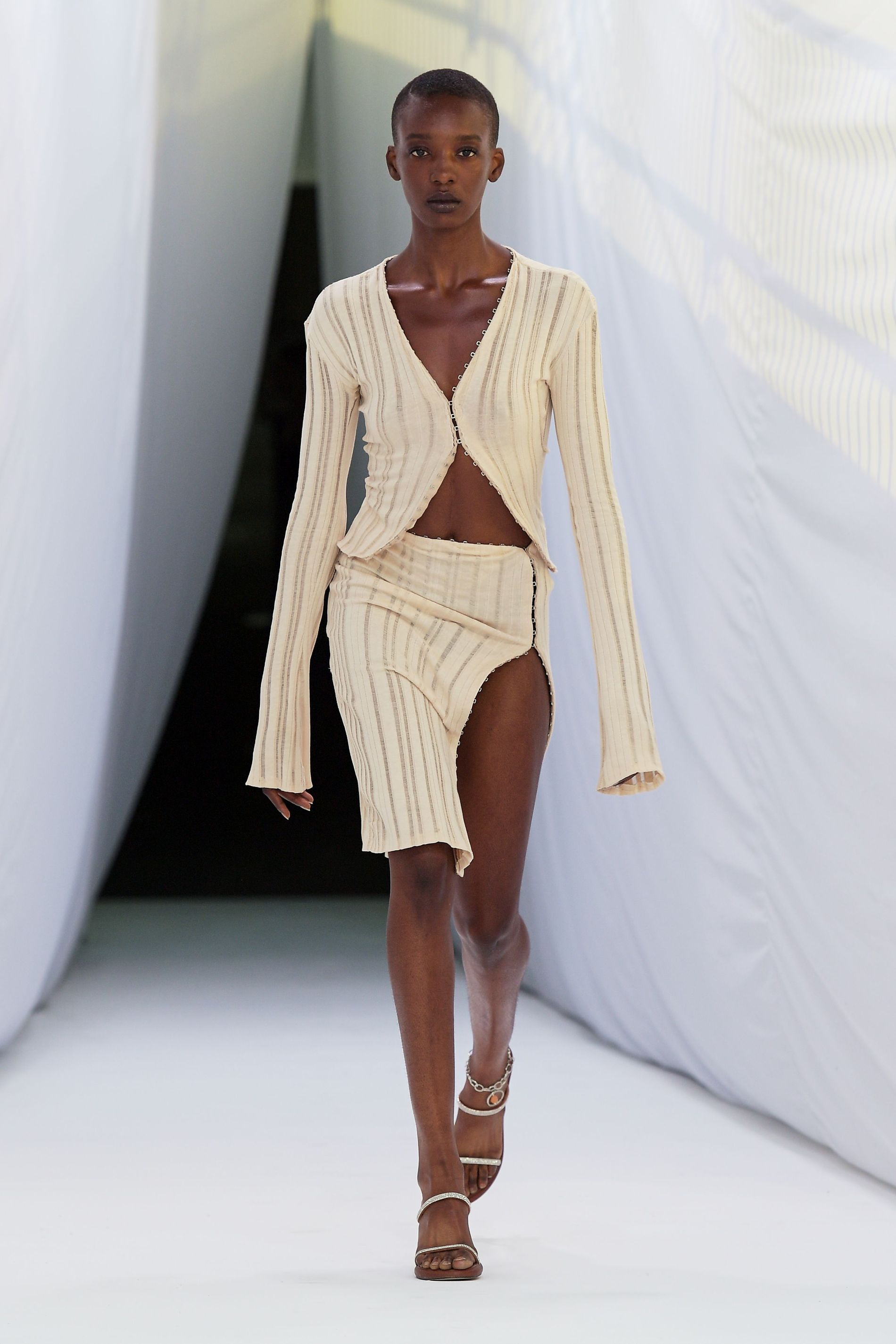 After visiting a partner mill in Spain together to examine fabrics more closely ("I hadn't done anything like that before. It was like a new world opening to me," says Cropper), the designer then set to work on creating her spring/summer 2023 collection, named Future Vintage, exploring the themes of conventional femininity and imperfect beauty within.
Finding inspiration all around her, the Swedish rising star credits the women in her life as being her biggest design influence on the Future Vintage collection. One such person is her grandmother, who sounds like a no-nonsense force to be reckoned with, a fine source of inspiration for Cropper's slinky cut-out creations which unapologetically grab your attention with their sexy skin-baring and shape skimming cuts. "I can see her always wearing bikinis," recalls Cropper. "She wasn't living with a man, she was travelling the world, doing whatever she wanted. She was very curious about other cultures and she wasn't afraid to stand out." It's with this same boldness that the designer hopes to inspire and embolden her own wearers: "I want you to feel confident in my pieces and like you can take on whatever you want."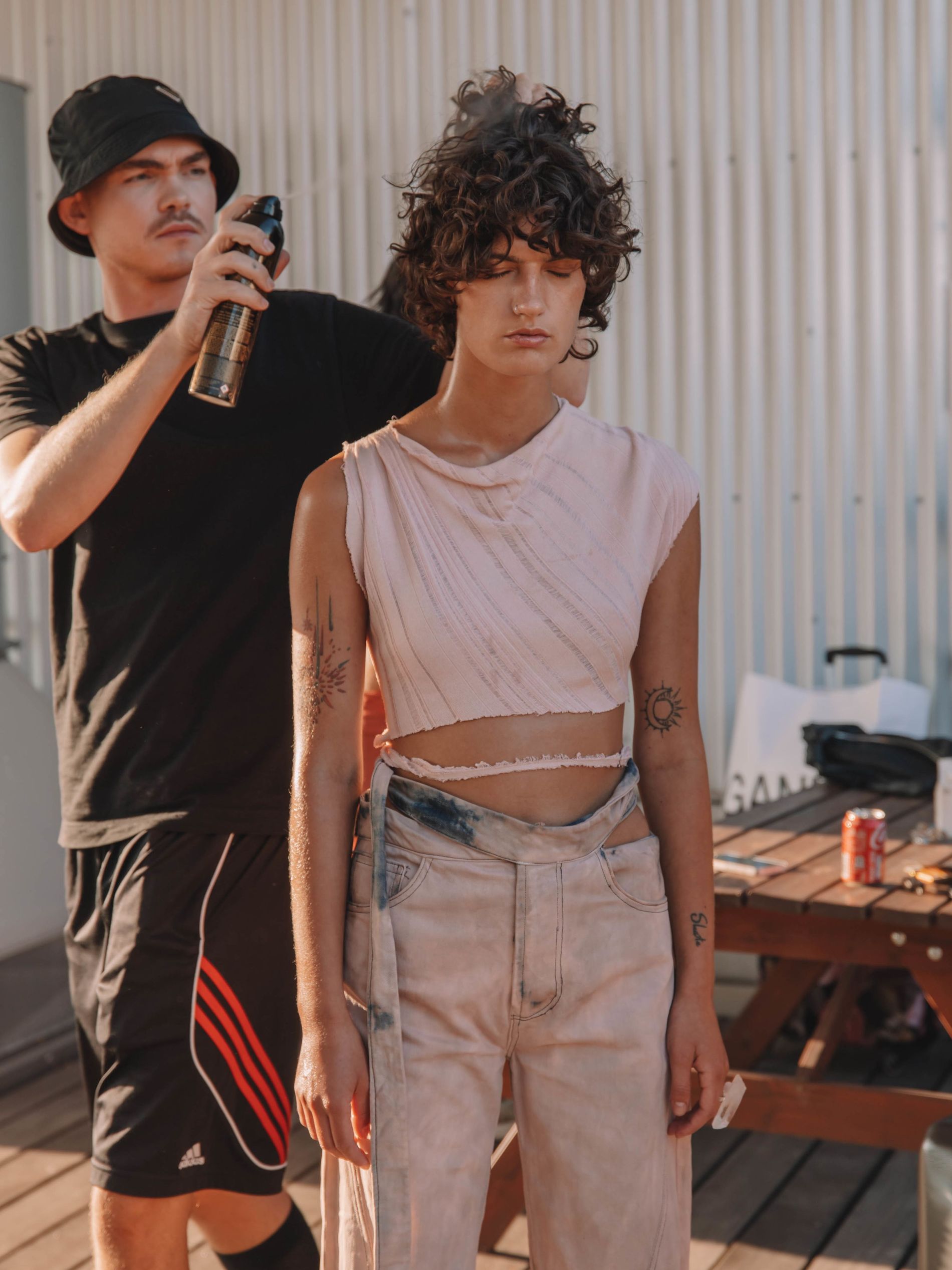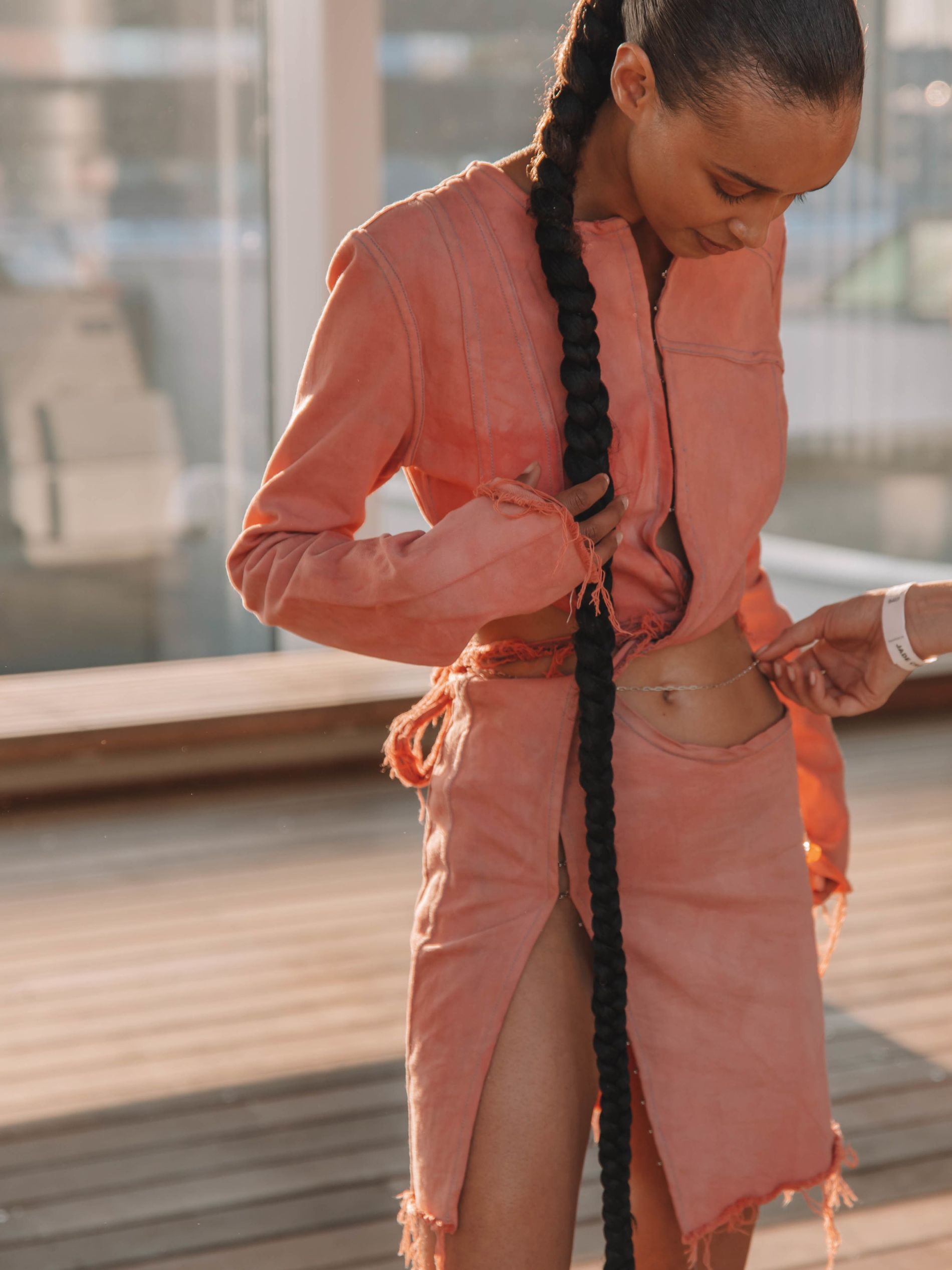 Other family members also played a role in her collection, her photographer mother Malin, for one. "She has been taking these photos of fallen leaves and flowers; I was inspired by them and wanted to have a raw feeling [in my designs]." she says. "This deconstructed look which involves finding new cuts and shapes - that is my DNA, but I want it to have something more, to see the beauty and the decay, so I started actually bleaching and dyeing the fabrics."
And with a team of just one (Cropper) and a couple of interns, producing the 42 different pieces in the Future Vintage collection was a real feat in itself – with Cropper hand dying and bleaching the Circulose® denim into the final pink-hued delight which later sailed down the Copenhagen runway. But experimenting like this is all part of it, says Cropper, "letting myself see what happens in that process," she says.
"I've gotten so many questions after the, undeniably celebrated, Copenhagen show on which style was made with Circulose®, but the thing is – it was almost all of them," asserts Eslander. "This is how we change the perception of circularity in fashion and it's all thanks to the boldness and creativity of Jade."
The collection will be available at retailers and online in Spring/Summer 2023