What may appear as an unlikely pairing – Swiss haute horlogerie heavyweight Audemars Piguet working with 1017 ALYX 9SM's cutting-edge fashion designer Matthew Williams – has produced a capsule of timepieces set to shake up the industry with its pure and refined qualities. We sit down with Williams and Audemars Piguet's CEO, François-Henry Bennahmias, for the story behind the five limited-edition models
Matthew Williams has always loved watches. The Chicago-born designer and founder of 1017 ALYX 9SM received his first as a gift from his father when he finished high school. "The value of that first watch was, like, 1,000 dollars," Williams says. But every time he had a little bit more money, the designer would trade in his current watch to his father's best friend – a vintage watch dealer – and "kind of upgrade" until he got to a Royal Oak.
Audemars Piguet's Royal Oak – first introduced in 1972 and widely recognised as the world's first luxury sports watch – then took pride of place on Williams' wrist for years. "[Audemars Piguet] has just always been my favourite watch company. I don't know why, it's just a feeling. The look of it," Williams notes. But soon, he felt the call to customise. He took the Royal Oak off his wrist and brought it to timepiece customisation specialist MAD Paris. There, he began customising an ALYX version of the famous timepiece. "It is something that I wanted to see exist," he says.
Cue Audemars Piguet's CEO François-Henry Bennahmias, who got wind of Williams' customisation venture and proposed a direct collaboration. "Because if you want to customise a watch, you customise it with us, okay?," Bennahmias says, repeating his message to Williams at the time.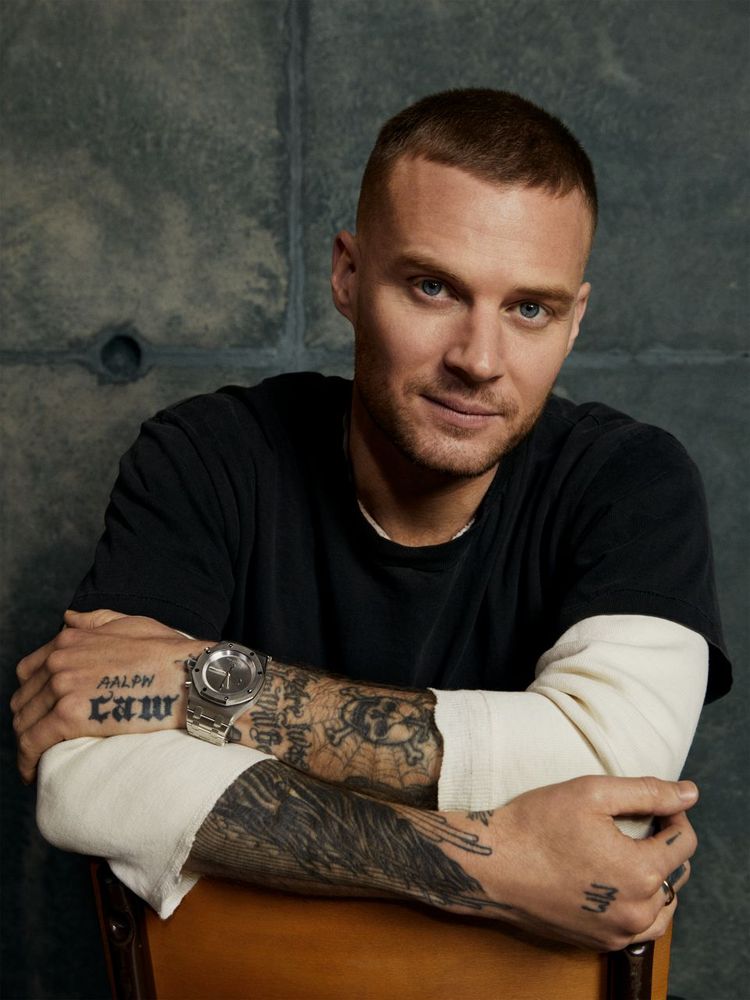 Two years of meticulous, collaborative developmental work later, I am sitting with both Williams and Bennahmias in Tokyo to witness the outcome: four new Royal Oak and Royal Oak Offshore references, and a Royal Oak unique piece, being launched simultaneously.
For me, I just put out to the world what I'm excited about
Matthew Williams
Why Tokyo? "It's really like a second home to me," Williams enthuses. "Even this Easter, I came for 10 days, not working. Just to see friends," the designer says, "and Japan has been the number one supporter of ALYX since we launched the brand." The sentiment is similar to Bennahmias, who confirms Japan as Audemars Piguet's number two market in the world and a logical stop on the Swiss manufacturer's tour of international launches this year, including Dubai, Hong Kong and the US.
But back to the watches. Each of the five weighty models is modern and minimal, perfectly in line with the design language of Williams at ALYX. In pursuit of a clean and pure aesthetic, both Williams and Audemars Piguet have reduced the dials to their simplest form, removing the hour-markers and the date aperture on the Royal Oak models to highlight elegant vertical satin finishing that decorates the 18-carat gold dials.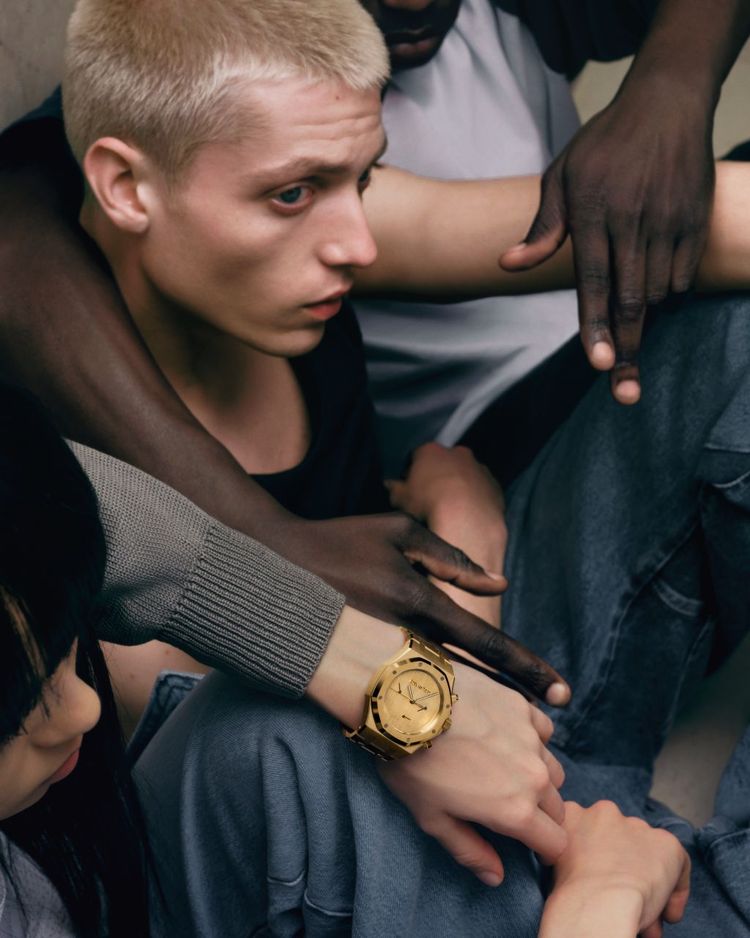 It's daring to strip so many of the chronograph details from the watches' displays, but according to Williams, "90 per cent of people don't use those functions." "It's a fact," Bennahmias chimes in. "90 per cent never use it. And we don't need to measure the time exactly. The purity of the dial the way it is now, you know where you are. You know what indicates what."
Meanwhile, the Royal Oak Offshore models are equipped with the Calibre 3303, which comes with an integrated chronograph and flyback function. All five are fitted with a sapphire crystal caseback and are engaged with the 1017 ALYX 9SM signature, as well as the indication of Newton's millimetre and rotor weight – a nod to the technical references indicated by Williams on his signature buckles. The wearer will also note the refined Côtes de Genève, circular graining, sunray and satin finishing, as well as polished bevels.
In addition to these four models sold in Audemars Piguet boutiques, Williams and the manufacturer have created one unique Royal Oak Selfwinding Chronograph piece, auctioned at the collaboration's launch party with the funds – which soared over 1,000,000 USD, favouring disadvantaged children, notable through the actions of the NGOs Kids in Motion and Right to Play.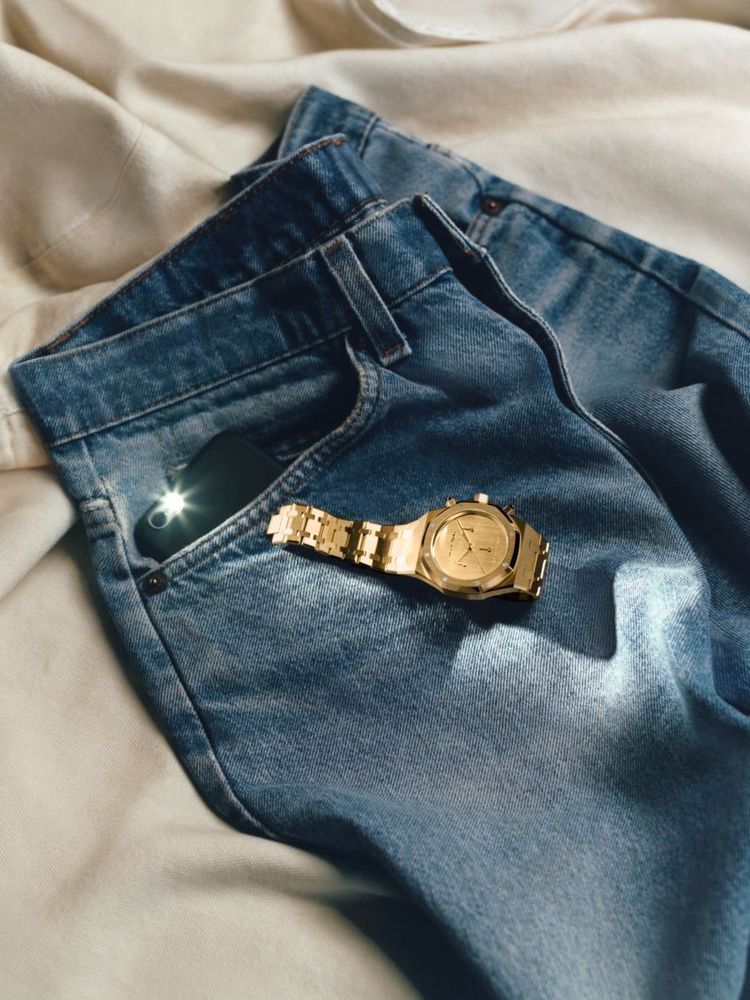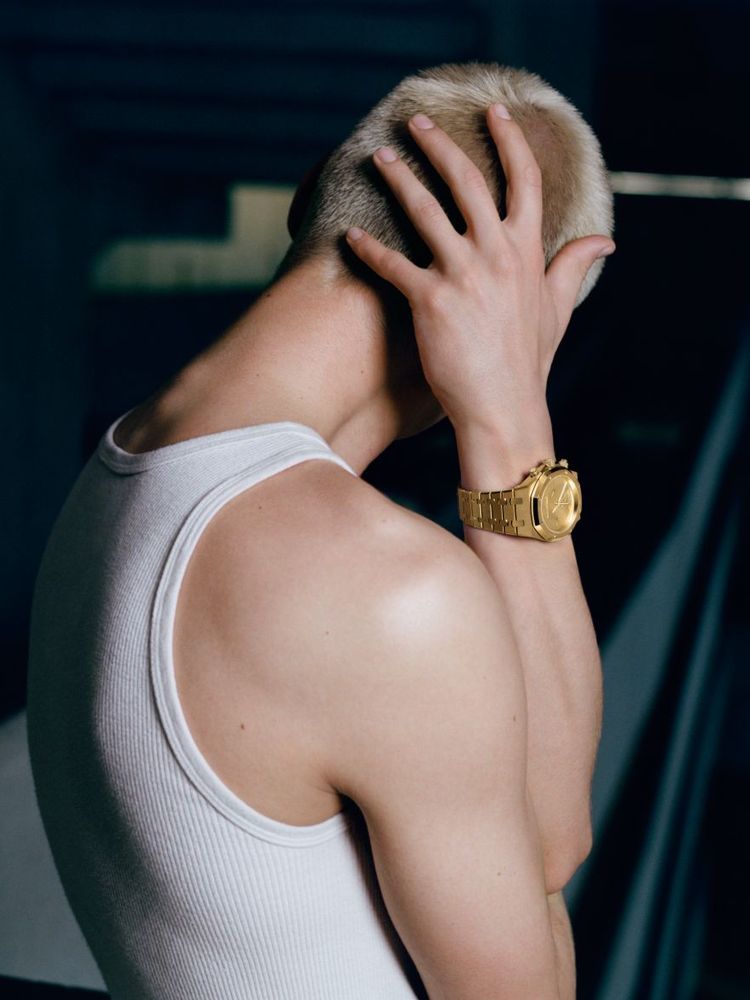 Observing the pieces, it's clear there was a true synergy between Audemars Piguet and Williams, transcending any apparent barriers between heritage watchmaking and the contemporary fashion codes of ALYX. Williams quickly counters any idea that his focus is streetwear, though. "That's a common misconception because rappers wear my clothes. If you were to isolate the garments, it's actually a discrimination to the work because it's fashion," Williams says. "For me, I just put out what I'm excited about to the world, and it's everybody's choice to engage or not engage," he adds.
That is the beauty of this collaboration: the synergies are such that we have taken each other to the next level
François-Henry Bennahmias, CEO at Audemars Piguet
From Bennahmias' perspective, creative collaborations and input from external forces is at the heart of the brand itself. "If you look at the story of Audemars Piguet, we've always used help from the outside," the CEO states. "I'm a firm believer that you're always better and have better chances to be great if you are curious and open to what could happen. This is the first time we have dressed the Royal Oak and Royal Oak Offshore simultaneously, and it was a natural fit thanks to Matthew's clean, contemporary design! That is the beauty of this collaboration: the synergies are such that we have taken each other to the next level," Bennahmias reflects.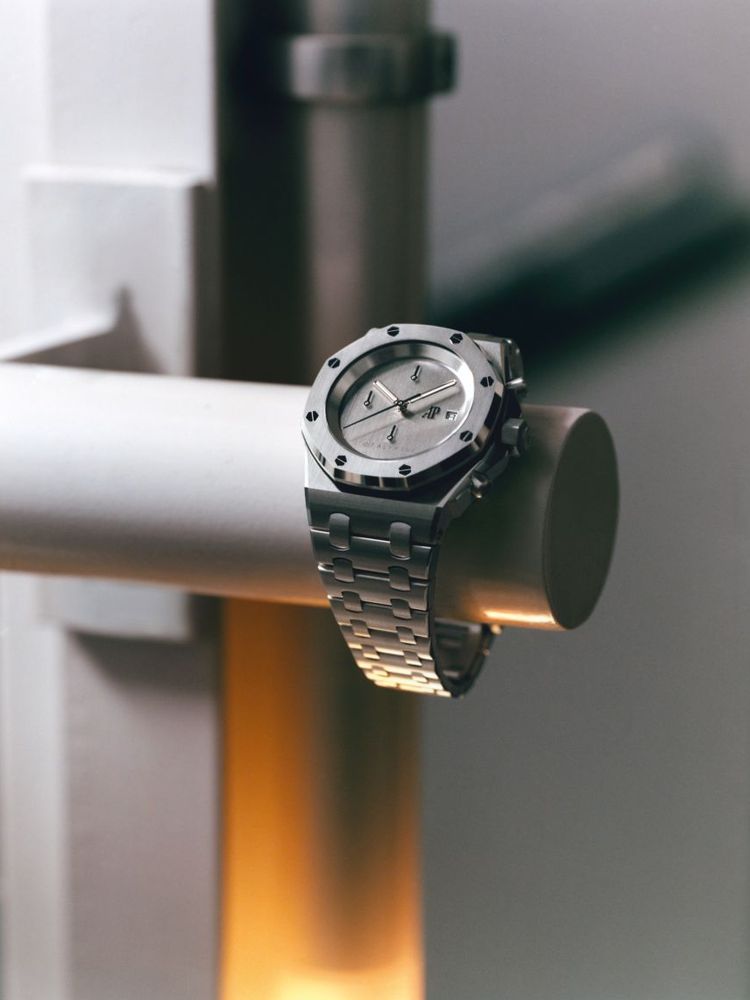 For Audemars Piguet, Bennahmias describes how there are no boundaries or barriers to their creative spirit. Being the first luxury brand in any category to partner with the world of hip hop and rap with its collaboration with Jay Z in 2005, there are just two simple points in the criteria of who they work with: outstanding creativity and a great soul. "We're serious as a brand, but we don't take ourselves seriously," Bennahmias says. "When it comes to who we work with, it has to be a mix of undeniable creativity and just great people, great souls. You cannot miss with this combination," he asserts.
Also contributing to the excellent synergy is the brands' shared focus on materials. "We spend a lot of time in material development with ALYX," Williams says. "Development being so at the heart of Audemars Piguet really aligns with our DNA as well." When it comes to the incredible technicalities of watchmaking, Williams expresses an ongoing interest sparked by this collaboration. "There's still so much to learn and know. It's really something beautiful," he comments.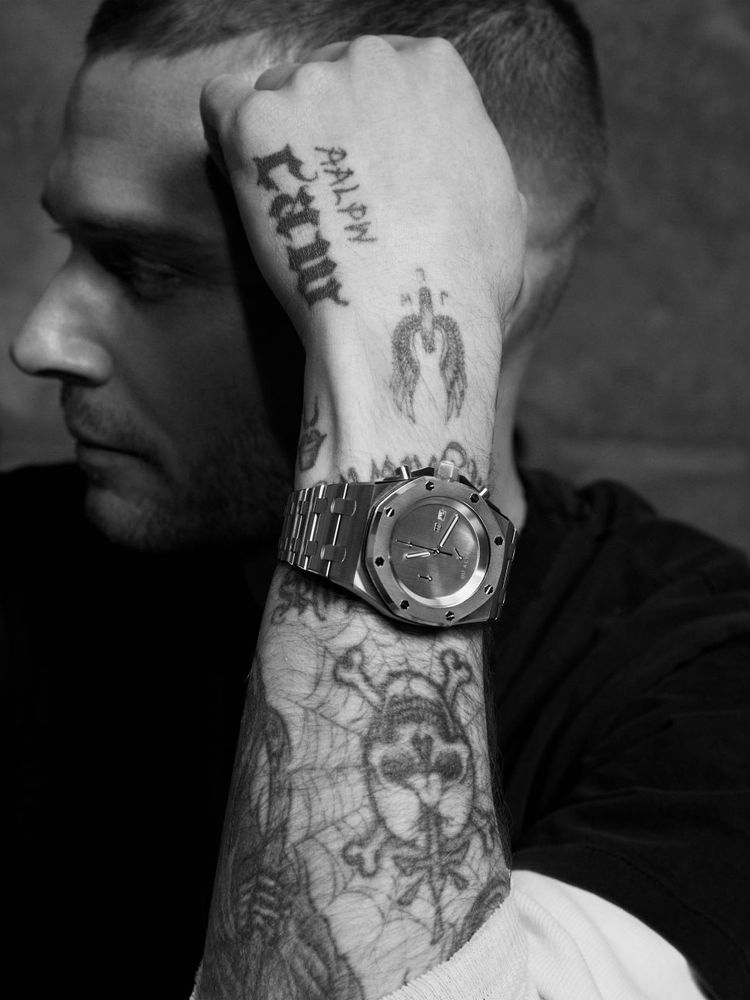 Reflecting on the collaboration, Williams says: "any creative input or experience is inspiring. I think a lot of times, creatives are limited by being like, 'you're a designer, a musician, a sculptor', but every experience feeds into the the other. For example, working with a musician helps my design. I don't know or realise how it comes out, but it's all the same part of my brain," he muses.
In terms of what is next for Williams, he is just focused on being in the moment, enjoying the collaboration's launch in Tokyo. "I'm so present in today," he says. "I don't make predictions for the future."