After a year of pandemic restrictions leading to micro-weddings, are we allowed to relish a larger celebration? Or are smaller ceremonies more meaningful?
The pandemic has had a major impact on how we celebrate love. Hugging anyone is now a questionable act. Meet-cutes happen through a screen. And romantic, candle-lit dinners consist of take-away boxes over white table cloths. As the daily expressions of love have been forced to undergo a very underwhelming makeunder, the ceremonies of love have also faced a huge transformation – namely, weddings.
Traditionally, weddings are filled with special touches that nod to the momentous nature of the occasion. The Tiffany crystal champagne toasts. The graceful tulle of Monique Lhuillier skimming the dance floor. Hearty slaps on Armani-clad backs. And a lot of kissing.
The alluring ingredients that make up a wedding went out of the window during the darkest days of the pandemic. But although a raging virus has twisted our traditions, it has also forced brides and grooms, along with the rest of the world, to be resourceful and decide what they value most.
Enter the micro-wedding: a small, lower-key ceremony where the guest numbers are limited, in many cases, to single figures. There have, however, been a few unexpected upsides to jettisoning bigger weddings, from an increased sense of intimacy, to fewer heated arguments over seating arrangements. What's more, the guests that do make the extensive cut usually come prepared with extra jubilation on the day.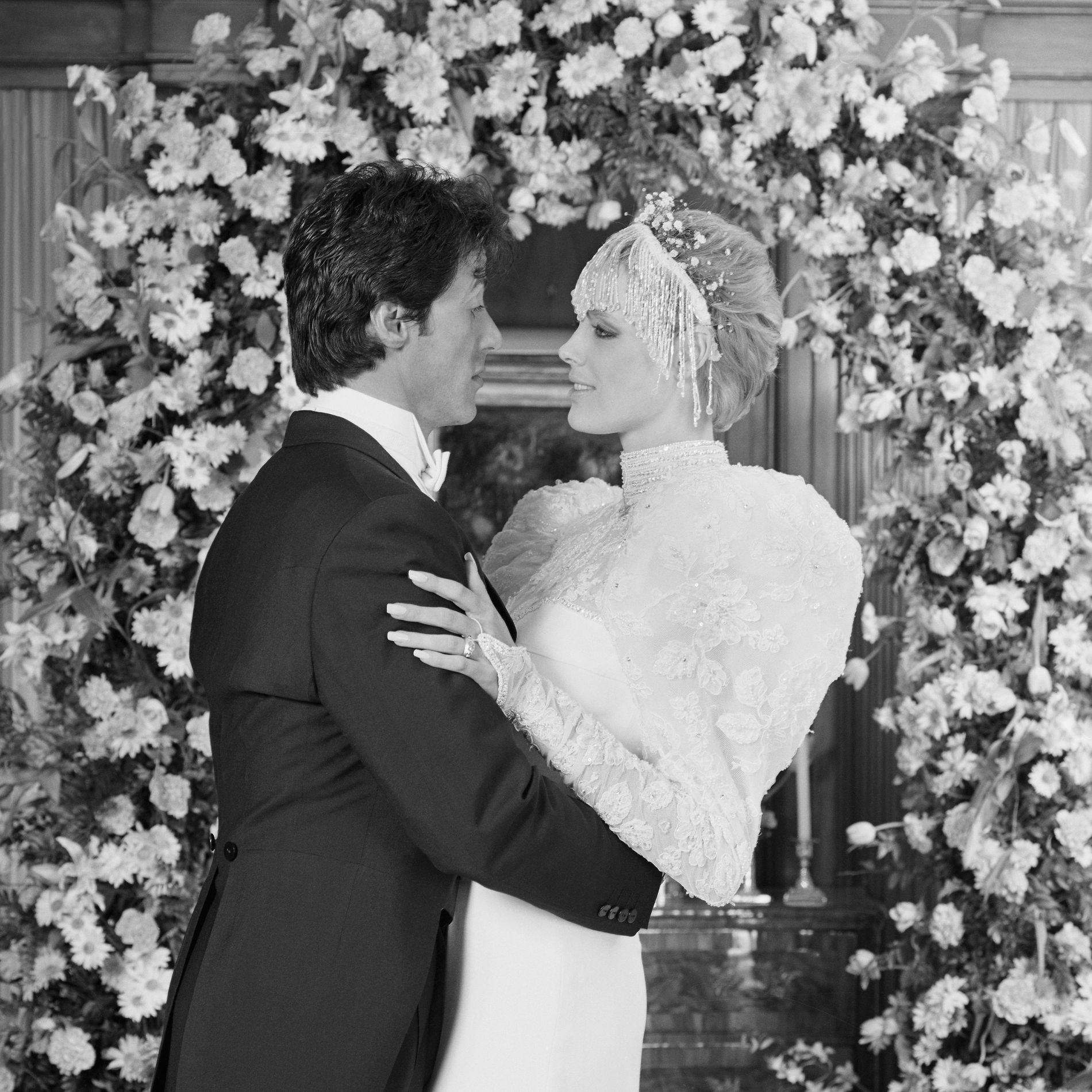 Sylvester Stallone and Brigitte Nielsen at their wedding ceremony in 1985. Photo: Getty
Though you might imagine downsizing a wedding would strip away the sense of occasion, there's no reason this needs to be the case. "Think of the wedding as a big celebration, even though there are fewer guests," advises Copenhagen-based wedding planner, Christel Lund Winther. "It is still a huge thing to get married – and it deserves a celebration, a wedding dress, a photographer and good food."
As we move forward into an unknown future, the return of tradition has been called into question. Will large weddings appear garish? Will brushing bare shoulders with another guest at the dinner table spark panic? The introduction of vaccines has sparked a cautious reopening and a return to more lavish events, but it's undeniably there remains something special about a small wedding.
"The moment is small but intimate," says Lund Winther, "so think personal. A smaller guest list enables you to add personal touches. You can do handwritten invitations and menu cards, for example – much easier for 15 people than it is for 200!"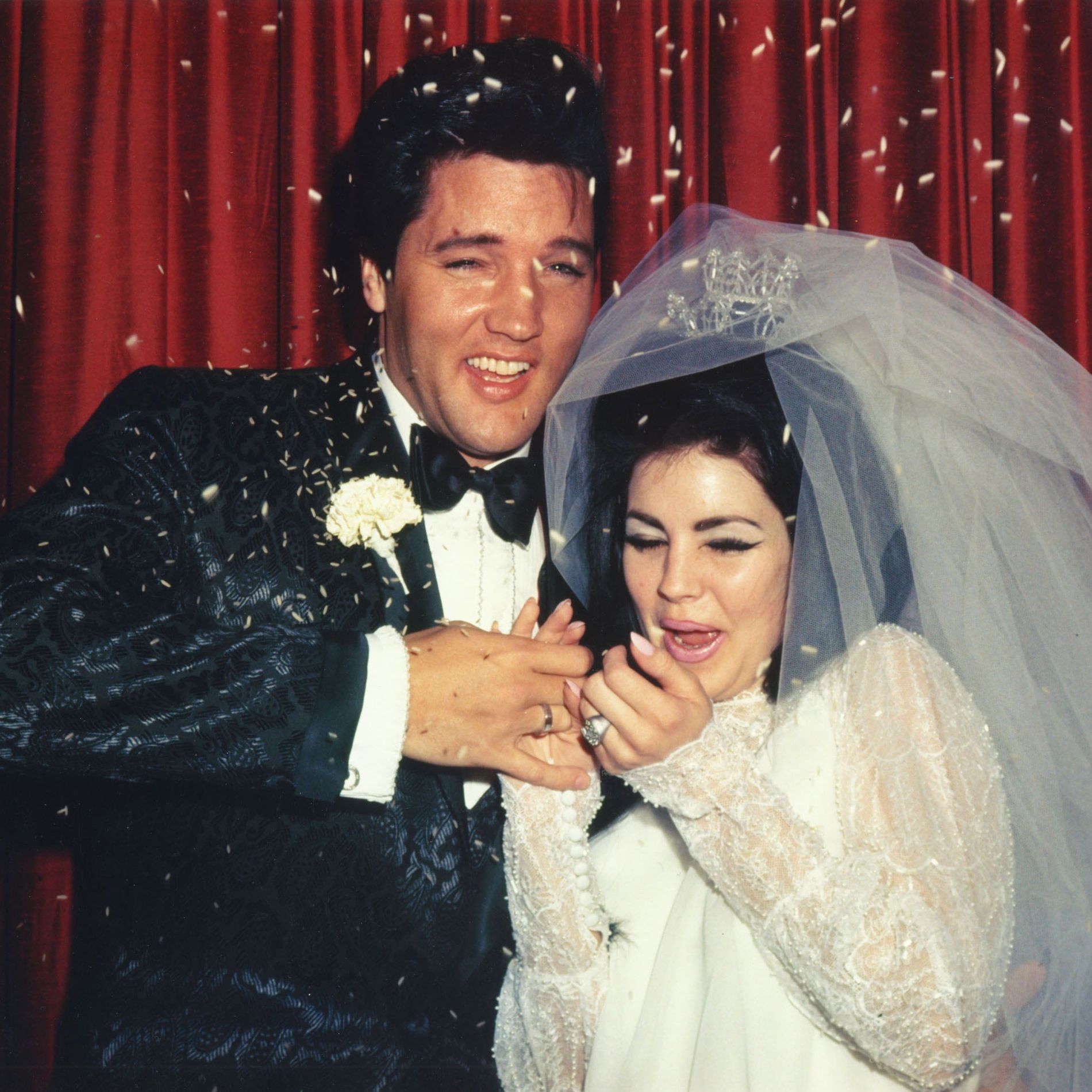 Wedding Photos of Elvis Presley to Priscilla, 1967 . Photo: Getty
If you do decide to go ahead with a smaller-than-average wedding, consider cameras at the venue to stream the day to loved ones who can't be there in person. And don't imagine that just because you're doing things on a smaller scale, you won't need help.
"It would still make sense to hire a wedding planner to handle all the logistics," says Lund Winther. "Many wedding planners offer hourly rates that would be just the thing for an intimate celebration. It takes away a lot of stress for the couple, knowing that the details are handled professionally."
The incredibly restrictive nature of the pandemic might have sparked a more modern take on weddings. But thankfully, it has never interfered with making love worthy of a monumental occasion.