Though they might be experts at sourcing hard-to-find treasures, sometimes these resellers come across an item which they just couldn't possibly part ways with...
Scandinavia, and in particular Copenhagen, is quite the stronghold when it comes to offering top quality vintage. From copious secondhand shops to weekly city flea markets, the region is full to the brim of pre-loved offerings.
And selling second-hand is an art in and of itself, says Lovisa Källstrom, founder of WORN Vintage, a Scandinavia-based vintage shop loved by the likes of Elsa Hosk. "Sourcing vintage takes time, the right network and lots and lots of patience," she explains.
Over time she has become a complete pro at discovering that one ultra-special and hard-to-find piece that both stands out, but also blends in seamlessly with a contemporary wardrobe. But when these vintage dealers are out searching clothing basements or browsing online so we don't have to, what are the few items that might covet for their very own wardrobes at home?
Vogue Scandinavia asked four vintage shop owners, all with their very own distinctive style, to share that one item they simply couldn't resist nabbing for themselves.
Pia Anna Kierulff – Jérôme Vintage & Rosy Vintage, Copenhagen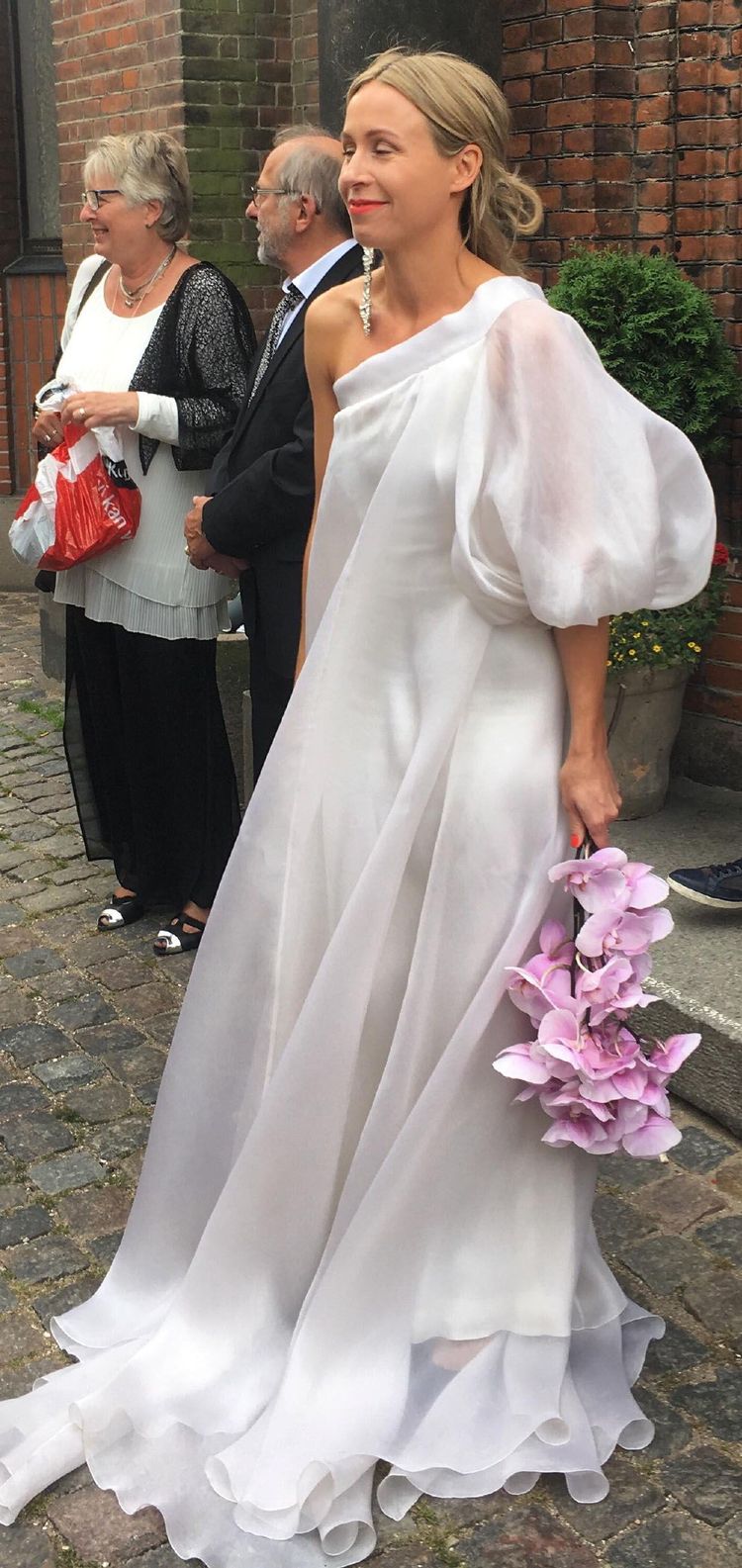 "It's quite uncommon that I stumble upon something so beautiful and rare that I just can't bring myself to part with it, yet there is one piece which comes to mind that took me totally by surprise. As a vintage seller, you go looking for great finds in various places and, so, I stumbled upon this dress on a French auction site. Though I had my doubts as the pictures were blurry and the description was quite vague, I had this gut feeling about it. But sometimes you have to just take a chance and, so, I decided to buy it for the shop.
"When it finally arrived, it turned out to be this amazing vintage Dior dress, dating all the way back to the time that Gianfranco Ferré was head of design for the maison. It's a one shoulder asymmetric dress made of double-layered silk coupled with a semi-sheer cream organza for a top layer – it has a Greek goddess feel to it. As I was about to get married that same summer, I had been on a quest for the perfect dress without avail, but as soon as I lay my eyes on this piece, I felt it was made for me. I loved everything about it: the style, the fabric, and the fact it's vintage. I wore it to my wedding and it's undoubtedly the most gorgeous dress I have ever come across. It was a real scoop, but it also holds many special memories. I sincerely hope my daughter will walk down the aisle in it one day."
Lovisa Källstrom – WORN Vintage, Stockholm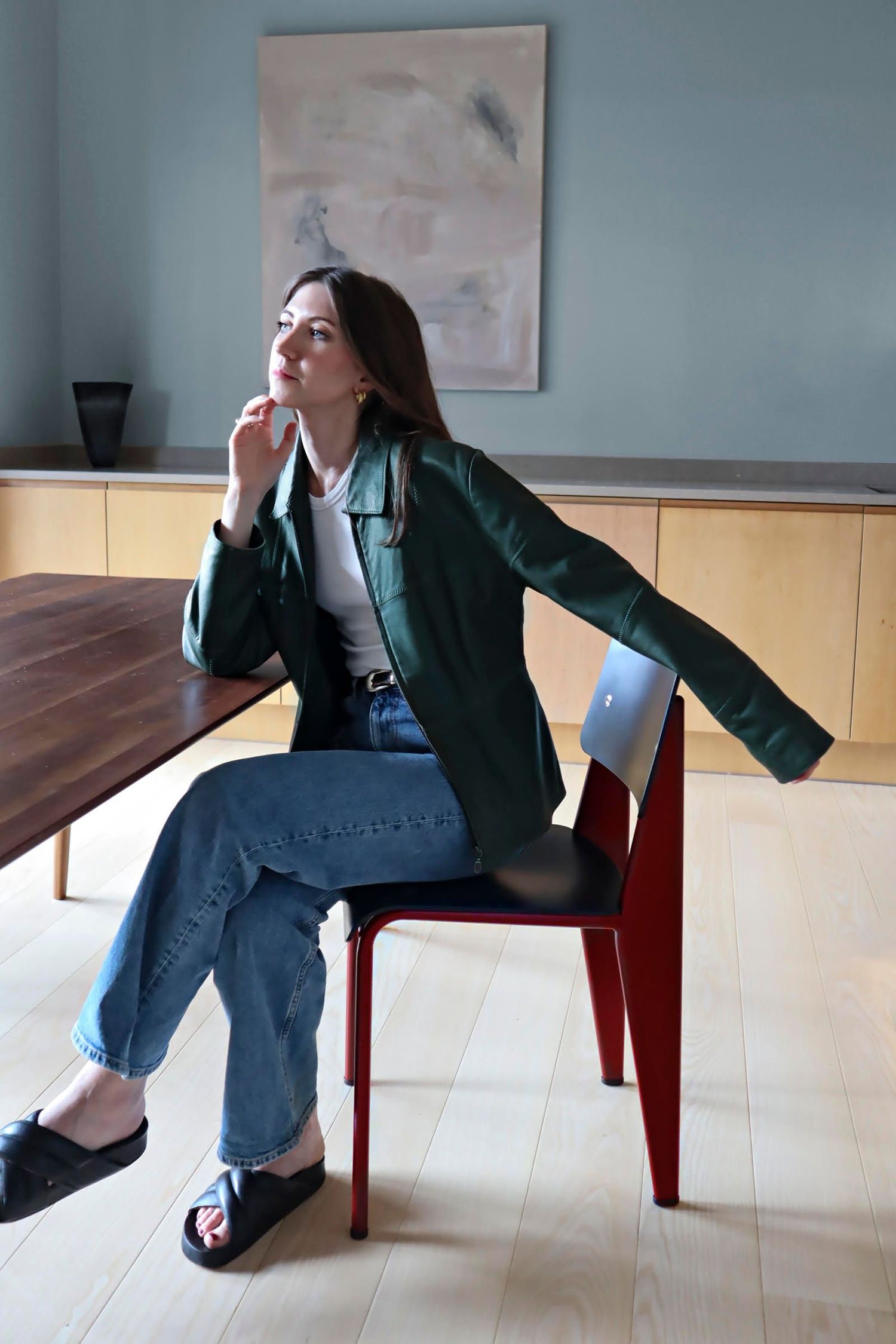 "I have always had this thing for green, especially green leather. Since WORN Vintage specialises in sourcing and selling quality vintage leather pieces, I know first-hand how difficult it is to come by green leather jackets, perhaps that's why I like them so much. So I couldn't help keeping this moss green leather jacket for myself and ever since it ended up in my closet it has become my go-to piece.
"It's medium-heavy in weight, so I can wear it as both a top and a jacket, and it's also easy to dress up or down. I always get compliments when wearing it. It has stitching on the front and the back, but other than that the design is very clean and timeless. That's what I've always loved about Scandinavian design in general: the minimal aesthetic. And a fun fact: friends of mine have been bidding on it for me to sell it to them, but I have yet to get a bid that will match the emotional value. It's a keeper."
Ferial Berry – Paloma Vintage, Copenhagen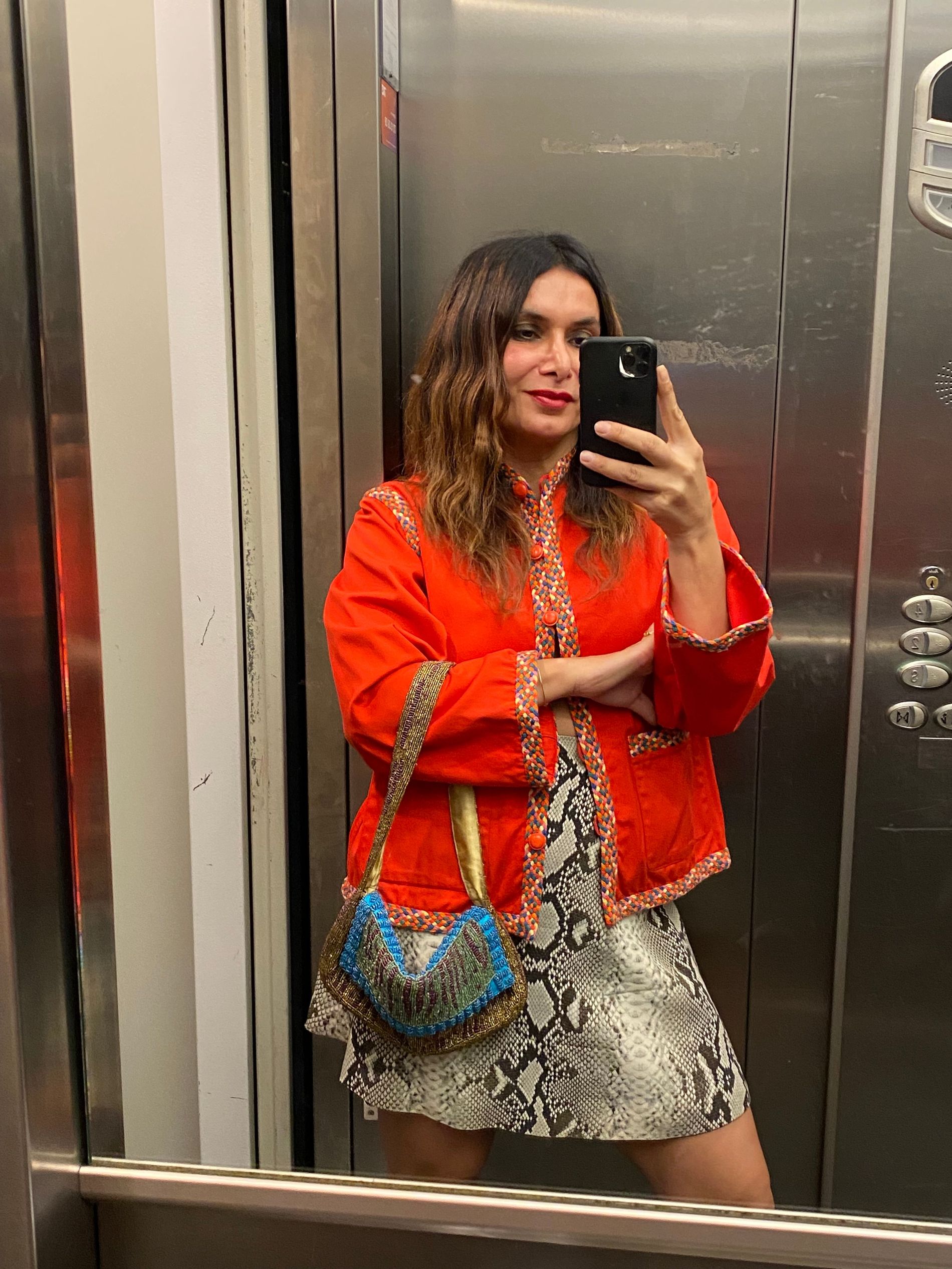 "The reason I started collecting vintage from an early age is because I was inspired by my mum who has this really cool '70s style. Looking at old pictures of her I thought: 'Wow!' It's such an interesting style period and I like looking unique and wearing something that no one else has. This quilted Valentino jacket, which I sourced for Paloma Vintage, ticked all the boxes (and more!).
"When I found it, it looked nice in the pictures but in reality it was nothing short of stunning. It caught my eye because of the many eclectic patterns and colours with a '70s and '80s crossover feel. After a year I sold it to someone who really appreciated its beauty. When I later ran into her on the street I gasped and thought to myself: 'Oh, I need to find this jacket again.' It took me no less than two years, but then it showed up and I bought it instantly. This time it stays mine."
Madeleine Frandsen – Havre Studio, Copenhagen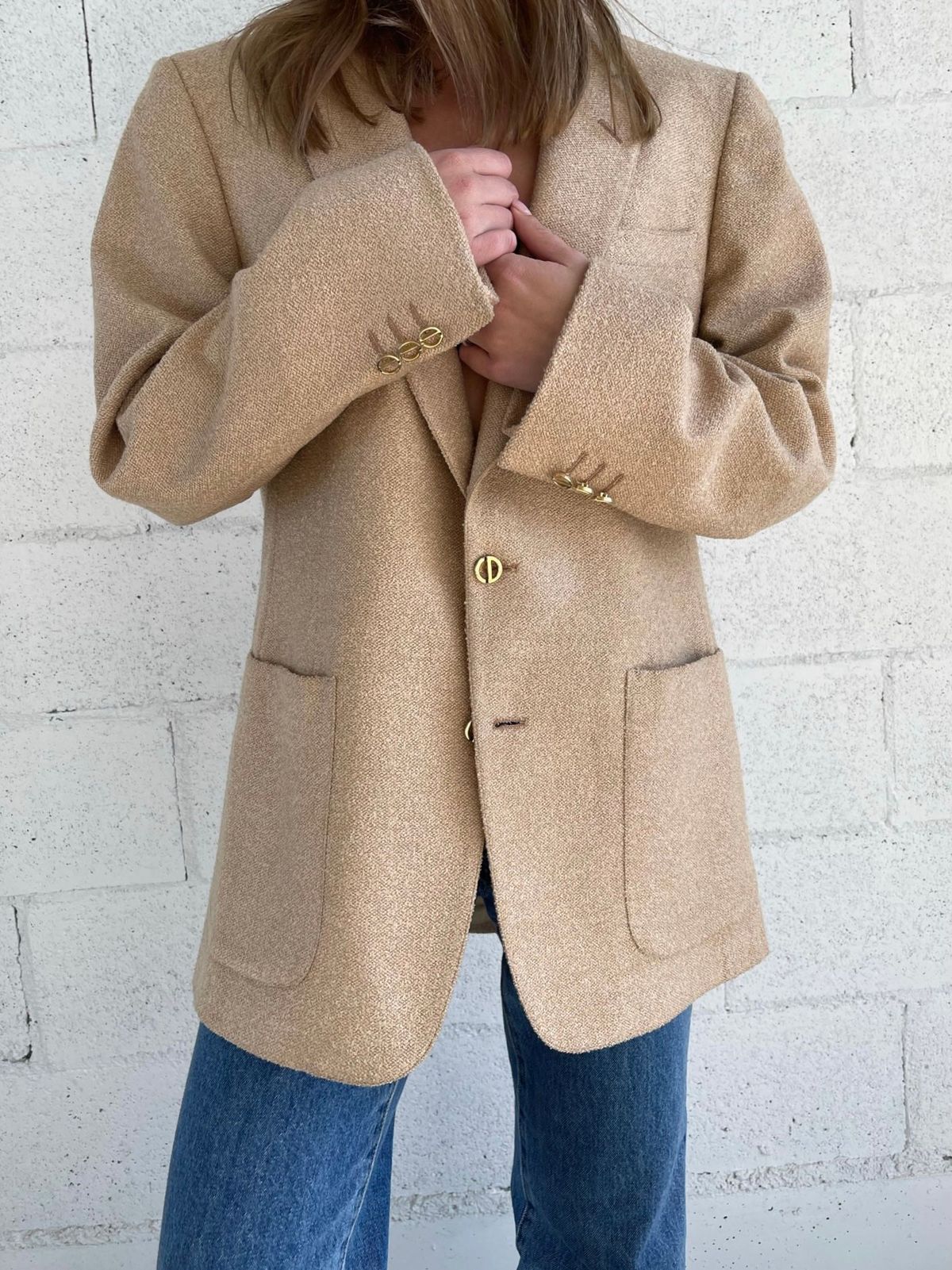 "There's this one vintage Christian Dior blazer, which dates back to the '80s and features the most gorgeous lining and buttons, which comes to mind. I was very tempted to keep it for myself. I bought it from this inspirational lady, Gladiola, who collects vintage from the 1800s and the 1900s. She used to make a living from selling and loaning vintage pieces to film sets, however, when Covid broke out she lost her income and had to look for new opportunities, that's when we started collaborating.
"I remember she was so excited to show me this iconic piece. I held onto it for a while, but eventually passed it on. No matter how priceless, I also find a lot of joy in repairing an item and making someone else really happy with it, and so, I did."