Up and coming pop icon Daniela Rathana is taking Sweden by storm with music that is bold, brave, honest and impossible to compare
Daniela Rathana's debut album is dropping this fall, eponymously titled Rathana Club. The album is promoted as a '10 course meal;, so this is one to look out for. With her humorous-yet-cool girl style, she's not afraid to make a statement. Daniela speaks to Vogue Scandinavia about everything from her fiancé's sick style, where we can find the best cinnamon bun in Stockholm, to bold money advice and her thoughts surrounding the Scandinavian music phenomenon (hint - it has something to do with ABBA):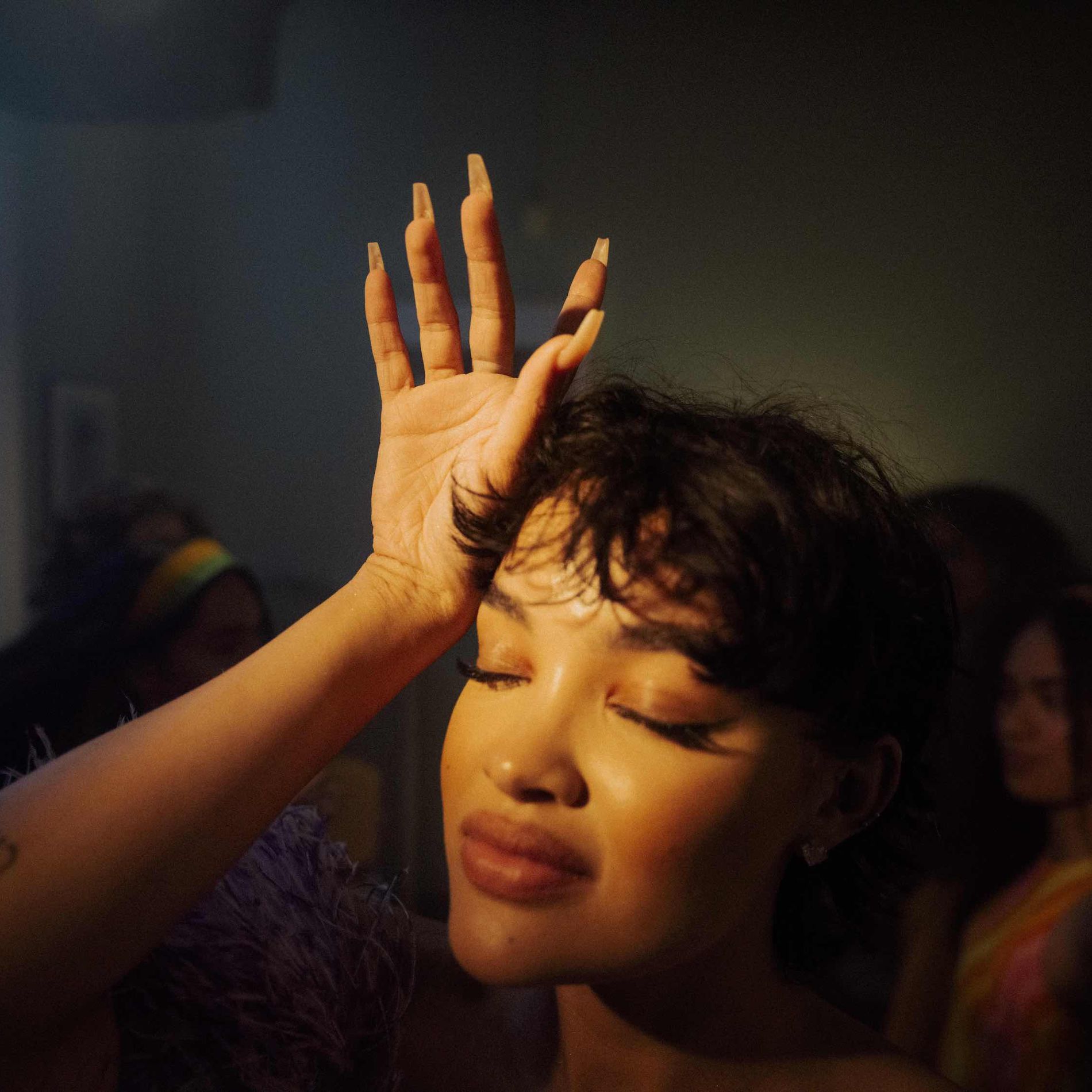 What part of making music do you like the most?
"Sometimes to write lyrics and sometimes to find the right melodies."
Can you describe your new album Rathana Club?
"It's bold and brave, honest, sexy, provocative, beautiful and definitely impossible to compare with other Swedish music out there. Haha honestly, either you'll hate it or love it. But it's hard not to have an opinion."
What will this body of music make us feel?
"Hopefully uplifted, happy and inspired."
Do you have any music tips for us?
What is your go-to karaoke song?
"When You Believe with Whitney Houston and Mariah Carey."
What three songs and outfits would you bring to a desert island?
"Of course Full av mig själv, Kyss and 6 till 9 from my album. I would steal three outfits from my fiancé."
What is your favourite memory from making music?
"Writing lyrics with Oskar Linnros. It's such a challenging and beautiful process. If people only knew how much effort we put in these lyrics, haha it's ridiculous."
Who in your life inspires you the most?
"My little brother Oliver. He is the most disciplined, kindest and funniest person I know."
Do you have any advice to your younger self?
"SAVE YOUR GOD DAMN MONEY STUPID."
Do you have any advice to your older self?
"Don't try to look younger. hahah it's my worst nightmare to not be able to accept my age as I grow older."
What is something no one knows about you?
"I lived in a wardrobe in an apartment with a stripper and her son for a year when I was like 18. That was a hard period in my life that I definitely wanna talk about more."
What was the last book you read? What did it teach you?
"I've been reading a lot lately but I don't have any recommendations tho. The books I'm reading are so lame its so sad hahaha I need to switch it up for sure."
Where is your favourite place?
Where can we find the best cinnamon bun in Stockholm?
"Café Frankfurt, Kungsholmen. I worked there from the age of 12 to 15."
Where do you see yourself in 10 years?
"I'm 35 in 10 years. I see myself with 10 kids in a big a** house with my love, Mats. In the best mental and physical shape ever. With many dollars in my bank account. Amen."
Why do you think Scandinavia has had such immense music success internationally? What about it do you think makes it connect with a universal audience?
"Because we breathe the same air as ABBA."
Daniela Rathana's curated playlist: