The designer offered a chic colourless alternative to the blue and pink cliché
Only a month out from giving birth to her third child, Rotate Birger Christensen designer Jeanette Friis Madsen walked into a room to the shouts of, "Surprise".
As a lover of suprises, she was greeted to the cheers of five her nearest and dearest, including fellow co-founder of Rotate Thora Valdimars, stylist Emili Sindlev, and artist Sandra Louisak, who were all there to celebrate the mum-to-be in a low-key yet stylish afternoon tea.
"I was shocked. I had really no idea," Jeanette tells me. "Normally I'm difficult to surprise as I always figure it out, but my agenda that morning was just taking all my thoughts that it didn't cross my mind at all!"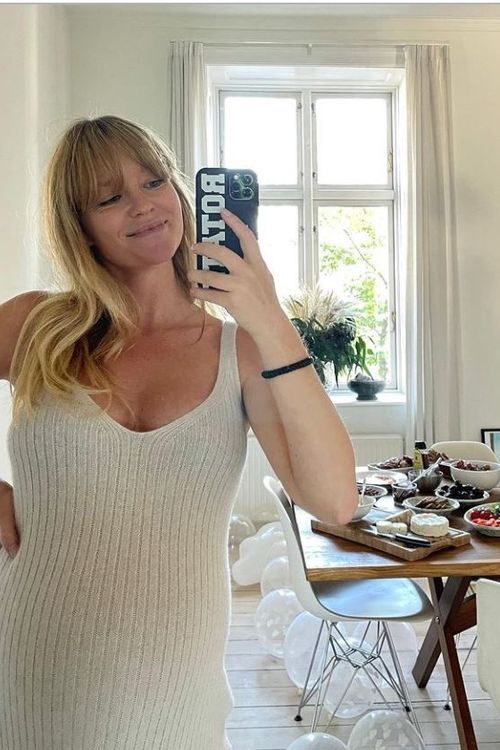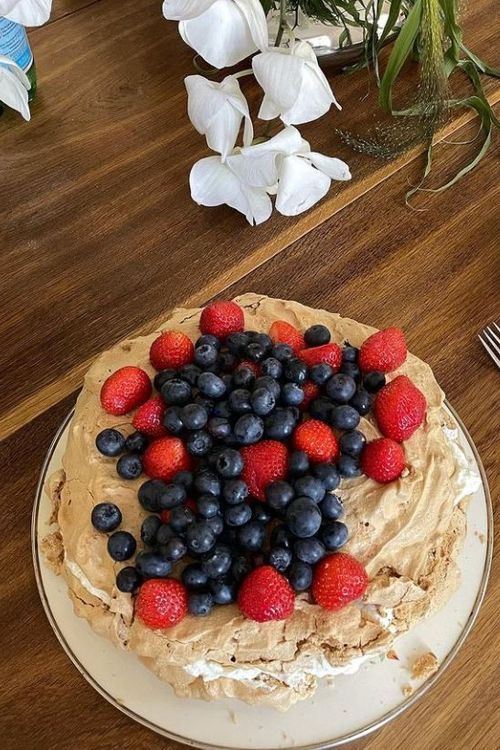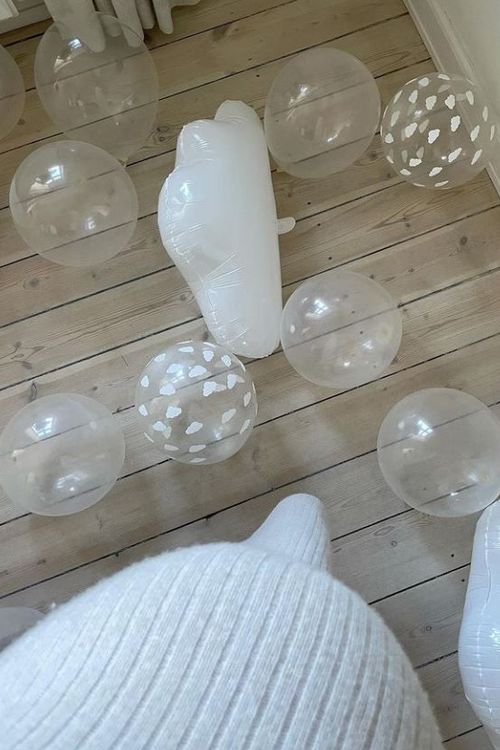 Surrounded by white, clear and cream balloons, "When you don't know the gender you go white," Jeanette explained and guests enjoyed, "a lot of cheese, I love cheese! As well as my favourite cinnamon rolls from Meyers, fresh fruit and homemade pavlova cake". The pavlova, complete with strawberries and blueberries, was handmade by Valdimars herself.
For Jeanette, the minimalist, neutral palette decoration were absolute perfection. "Less is more," says the Copenhagen-based designer. "But the tons of balloons were the icing on the cake."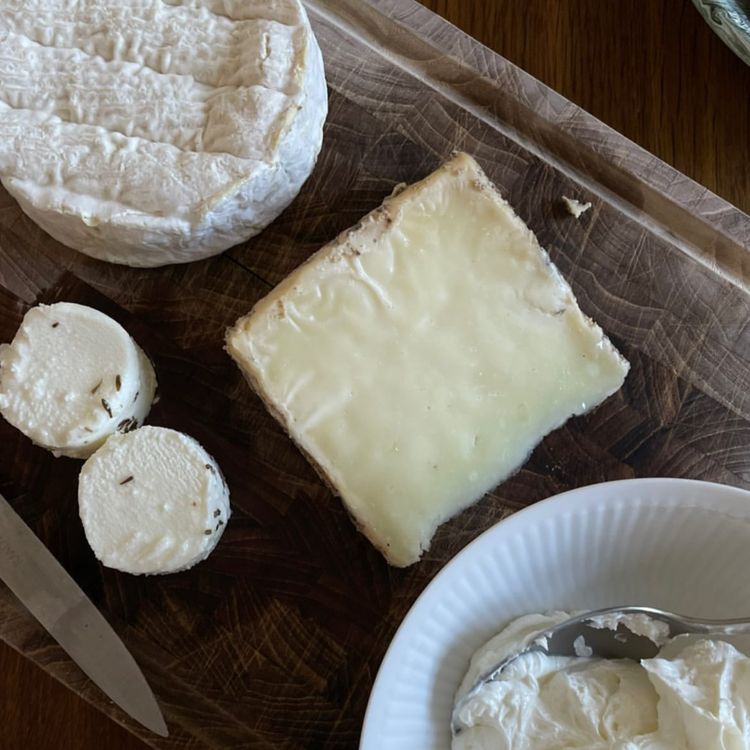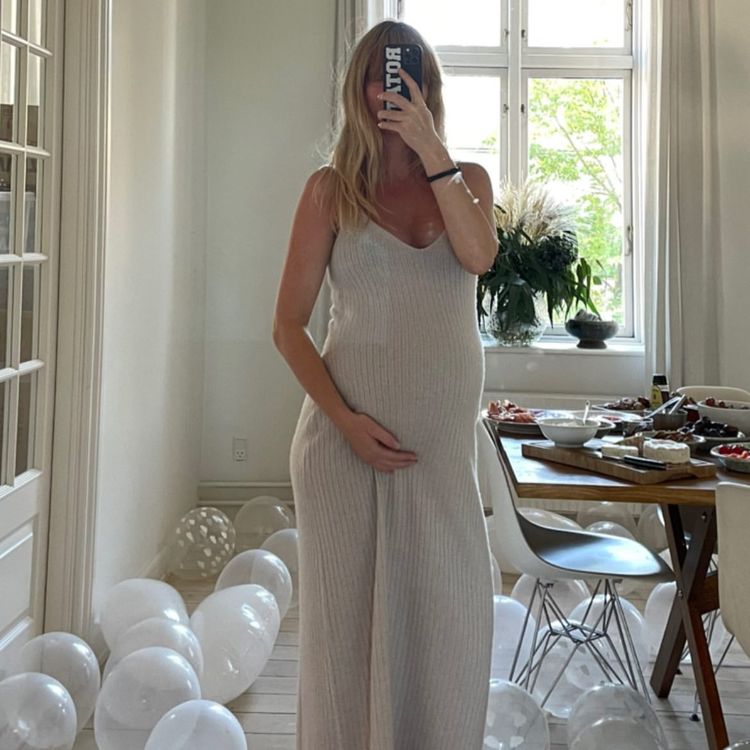 Jeanette's neutral outfit, which was very on-theme, was a very happy coincidence. "I was wearing a knitted Filippa K dress with brown Havaianas. And thank God," she says. "I was doing a job just before with some clothes I couldn't fit due to my 'little' tummy, so the dress I just changed into before leaving the car. And how lucky... and funny that I matched the theme as well."
So what did the party of five get up to? "It was all about bounding and catching up. I haven't been with my girls for such a long time that this was really really needed."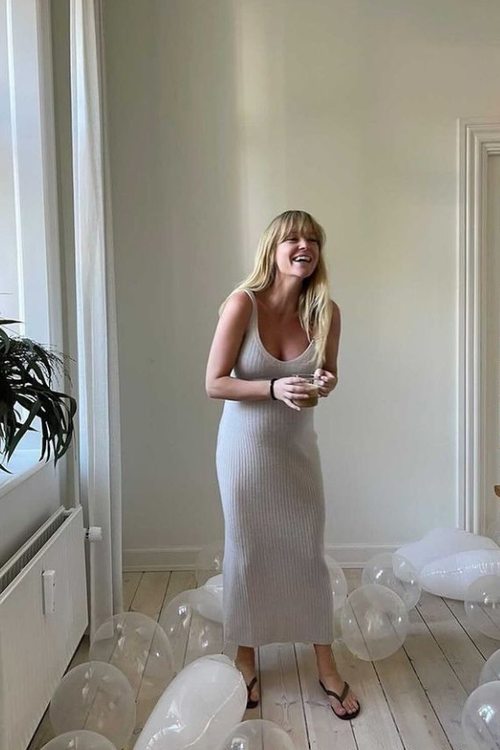 Photo: @_jeanettemadsen_