The Swedish design couple discuss their creative practices and collaborating on Camilla's beloved knitwear line, PHI, as their FW21 collection drops
Camilla Modin Djanaieff and Pontus Djanaieff are the ideal yin and yang. Pontus, the freewheeling artist with an infectious laugh offering the perfect counter to Camilla, impeccably put together, devilishly detailed with big doe eyes and a sharp wit. "I'm more downtown and she's more uptown," muses Pontus. They exude the easy bohemian romance of a Swedish Serge Gainsbourg and Jane Birkin, down to Camilla's heavy fringe. After their first proper date in early 2003, Pontus "never left her apartment."
The couple is sitting on a retro Kelly green sofa in the expansive second floor space that houses Camilla's public relations agency, Modin Communication (her clients range from Byredo to Prada). Their Yorkshire Terrier, Rufus, is running about, frantically. Pontus, who recently held an exhibition at Stockholm's iconic restaurant-slash-fashion-clubhouse Riche, often works on his pop culture-infused collages and paintings in a makeshift studio down the hall. Recently, the couple's practices have collided, courtesy of Camilla's knitwear brand, PHI.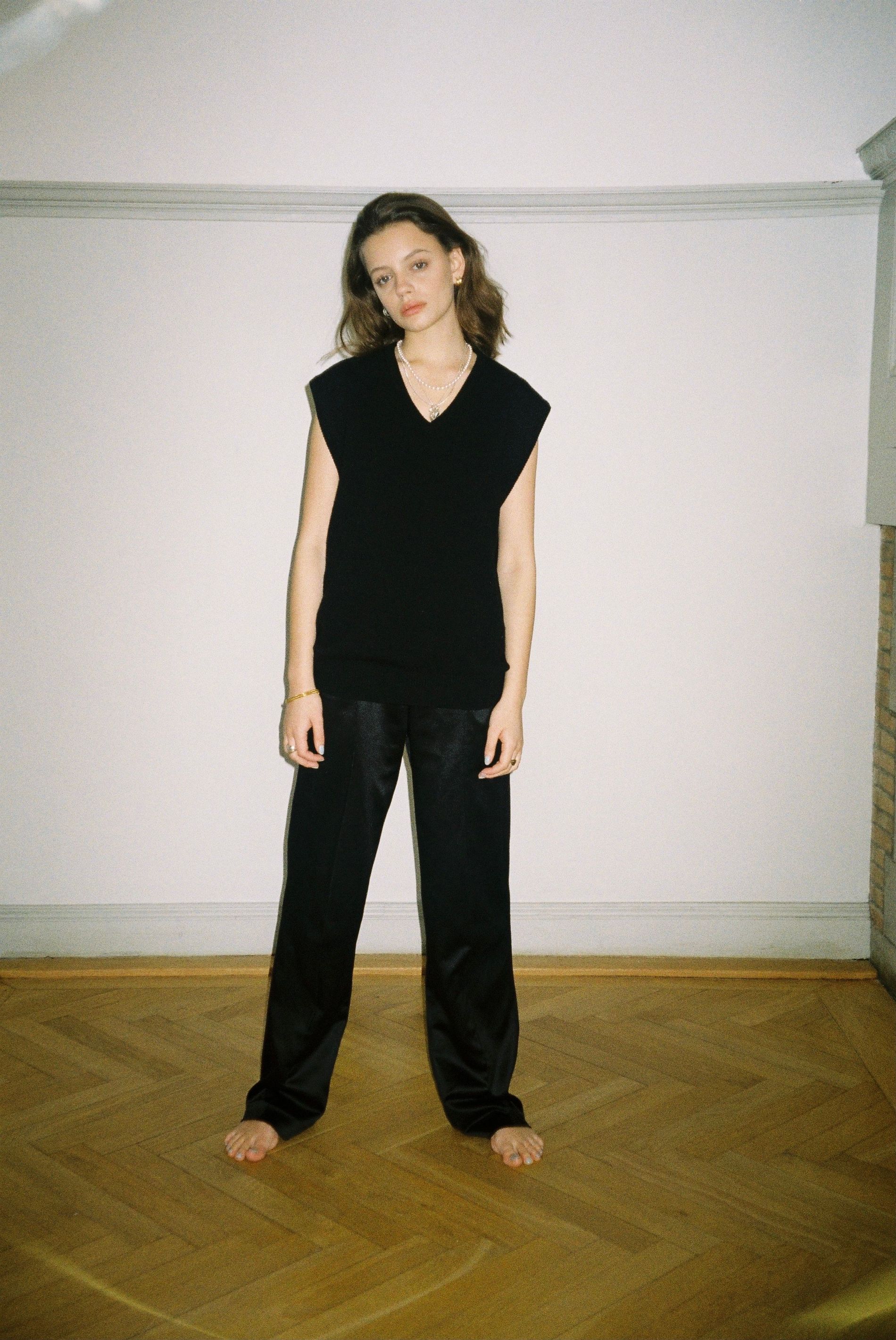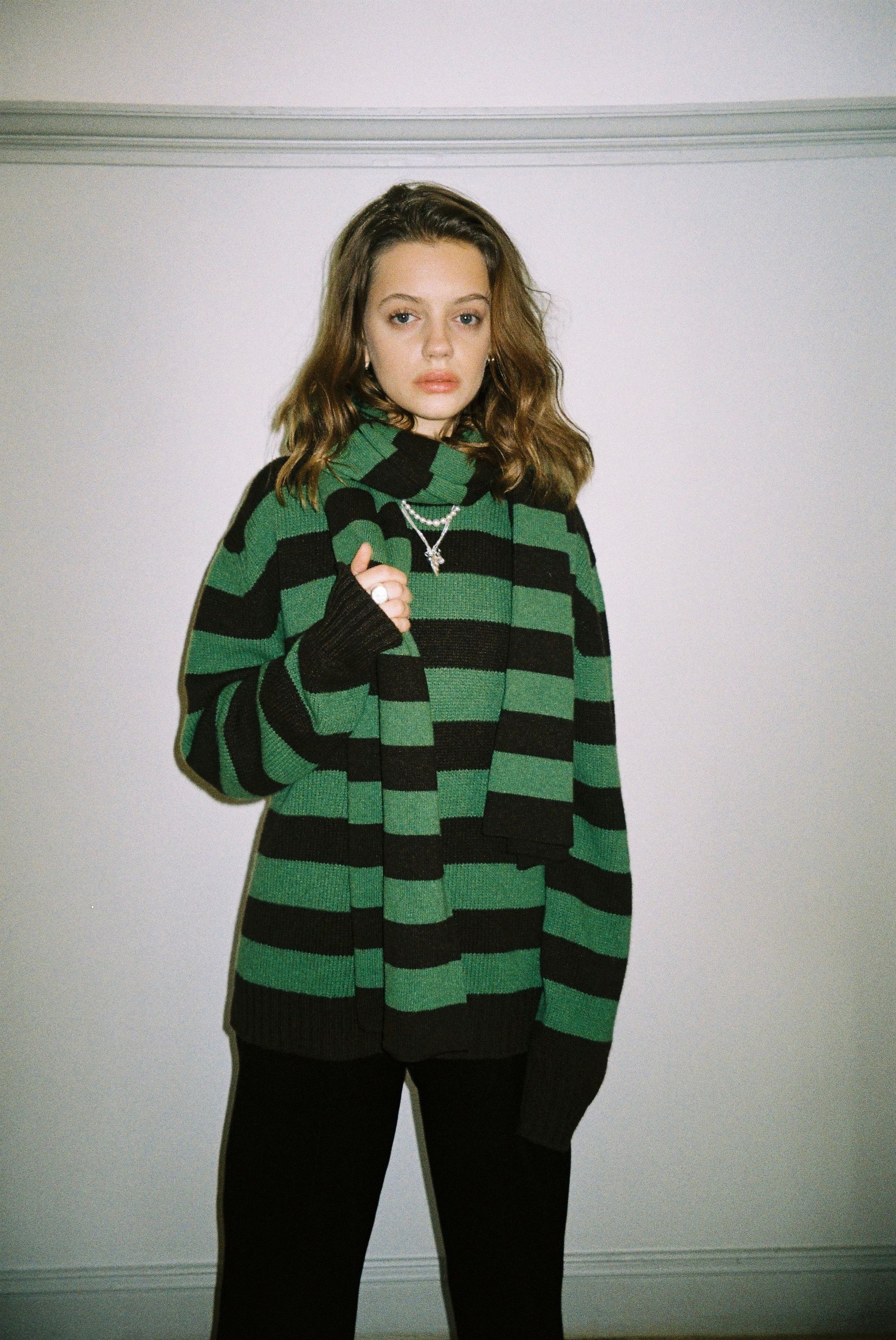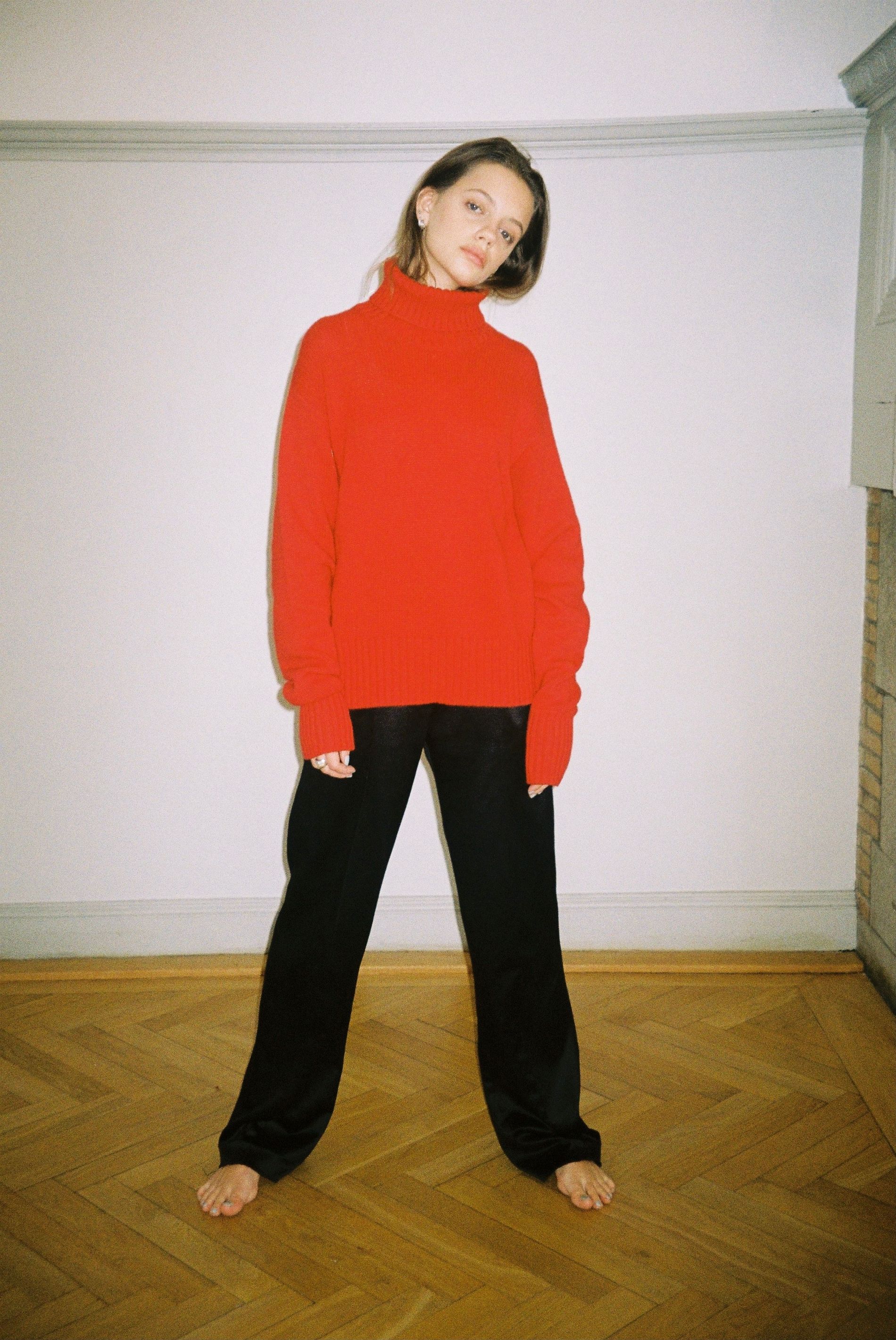 "I wanted to make the perfect sweater for me," says Camilla, who founded PHI two years ago. She named the brand for the Golden Ratio, that mythical figure found throughout art, architecture and nature. The connection to nature is fitting; with PHI, Camilla aims to produce knitwear as sustainably as possible, both in terms of material and the timelessness of the garments. Since the brand's inception, it has become a favourite among the discerning players in the Scandinavian fashion industry.
Constructed entirely from recycled wool and cashmere, PHI's knitted pullovers, sweater vests, berets and beanies (and recently, shorts) are the sort of items that could live in any well-curated wardrobe regardless of year or season. The cashmere pieces are made in a tiny family-owned factory in Biella, Italy, where only women work. "They are so beautiful and so happy. I truly believe that happy people make happy clothes," Camilla says.
For Camilla, it comes down to simplicity and timelessness, an unapologetically Scandinavian mindset. "You're going to wear these pieces forever and, eventually, there are going to be holes," she says. "So I was thinking to offer patches, as a kit."
As fate would have it, Pontus was already making patches by hand as part of his art practice. He learned to sew as a kid — his mother is a designer, his father an artist, so he "had these tools around" growing up. "I shouldn't make clothes, because I'm too restless," Pontus says. "But patches are perfect for me. It's like a little explosion."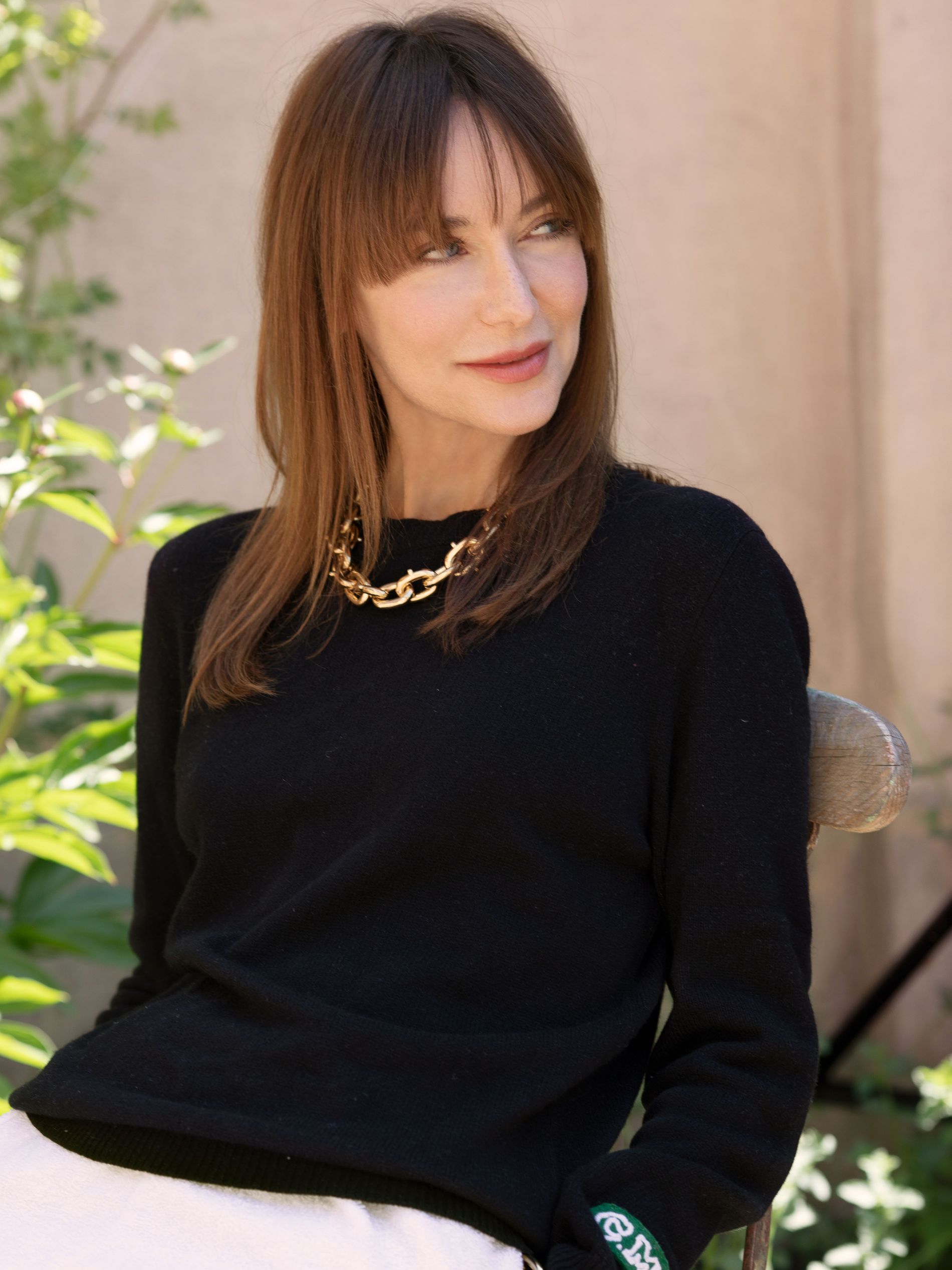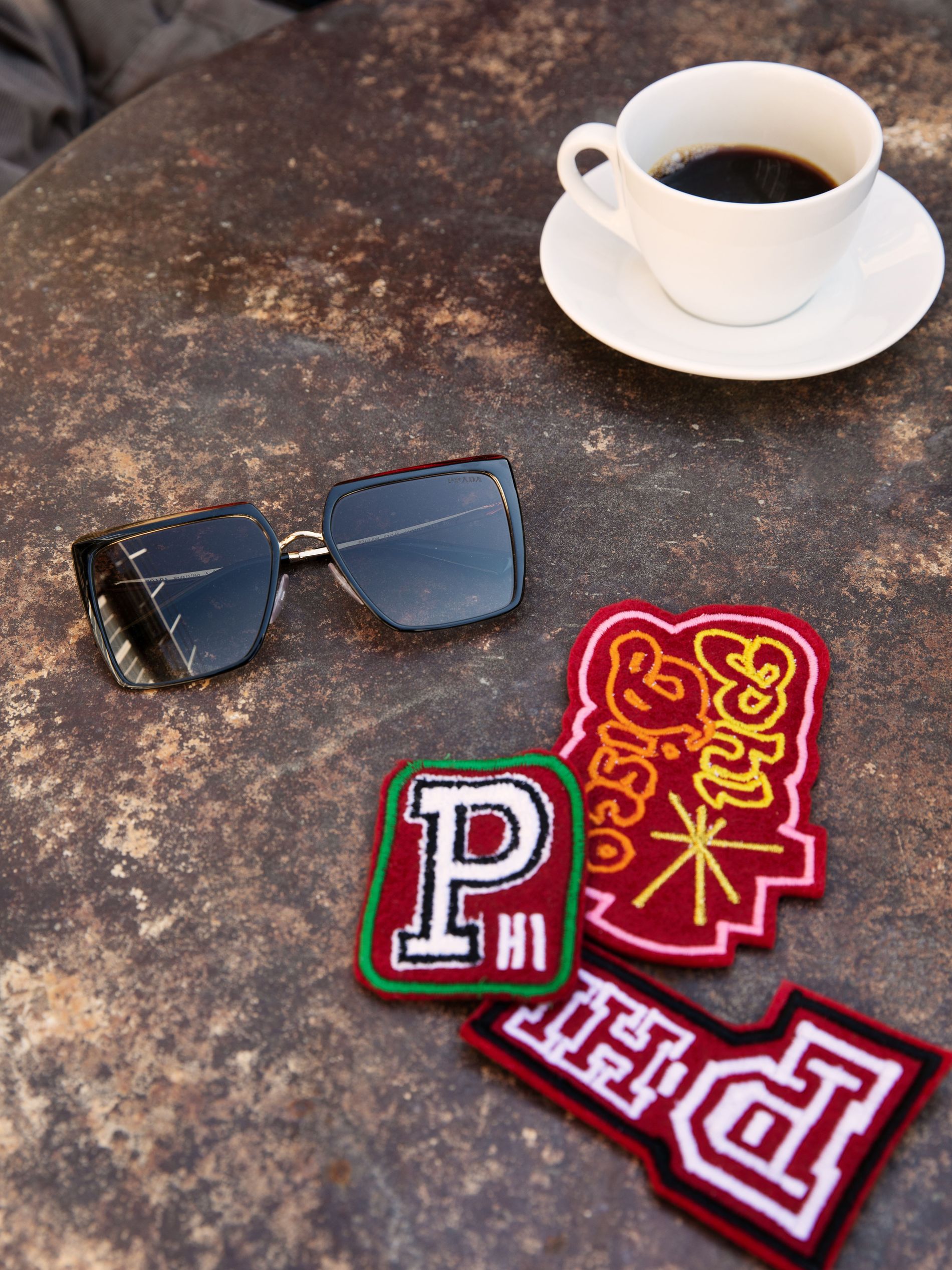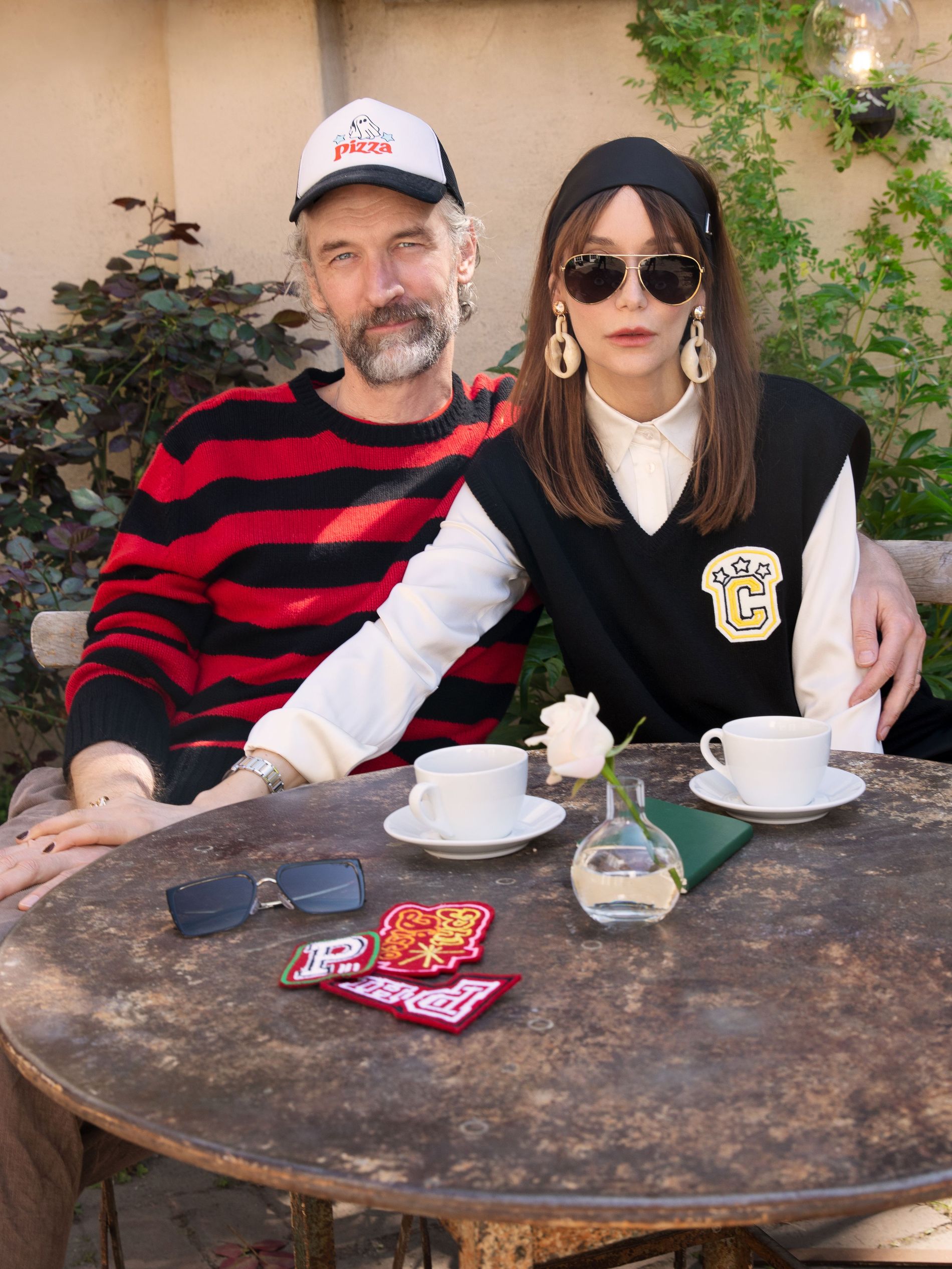 The result is the PHIX Kit: a box of handmade, Pontus-designed patches, accompanied by some extra buttons and yarn made from PHI sweater remnants. The patches feature rainbows, stars and playful takes on classic American collegiate iconography. Limited edition iterations, like the "Mom" patches Pontus made for Mother's Day, are available on the brand's Instagram by DM. In addition to extending the life the garments, these "little explosions" also offer the wearer a touch of customisability. "They're like tattoos for clothing," Pontus says.
There's one more way Pontus may have influenced PHI. When Camilla first spotted her future husband about two decades ago, she was sitting on the floor at the Filippa K flagship in Stockholm "acting like an obnoxious teenager." "I saw my friend at the cash register and she was talking to this really, really cool guy in a striped sweater and corduroy pants," she says. "That's my style." Today, the striped sweaters are PHI's signature.