Like so many, we were devastated by the loss of Willie Garson, best known for his portrayal of Stanford Blatch on Sex and the City. Our senior fashion writer, Allyson Shiffman, muses on the magic and lasting legacy of Stanford.
Stanford Blatch was a singular presence. For those of us who grew up watching Sex and the City, he was unlike anything we'd ever seen – witty, sartorially brilliant and honest to a fault. At once brashly confident and deeply insecure. Stanford's magic came from the nuance, comedic timing and unstoppable charisma of actor Willie Garson. For SATC fans, the two were inextricably linked – Garson and Blatch. So when news broke of Garson's death, at just 57, it felt as if we had lost a dear friend.
Watching and re-watching my DVD set of Sex and the City, I dreamt of having someone like Stanford in my life, not because he was gay (though that was certainly part of it), but because he was a great best friend. A constant amid the breakups, financial woes and girl drama of adult life. A shoulder to cry on or someone to just bitch and moan with ("We judge, that's our hobby. Some people do arts and crafts, we judge"). Someone willing to deliver the hard truths when no one else will. Someone who is impossibly funny.
There has been much criticism – and rightfully so – around reductive portrayals of the "gay best friend". A character just there to bolster and compliment a story's hero, while offering some snappy remarks and fashion tips along the way. And while Stanford was not one of the core four on SATC, he had fully realised (and may I add, iconic) storylines. Not just love stories, but stories of lust and romance. Stories of facing his insecurities and overcoming them.
But I am not the person to discuss the lasting impact of this sort of representation. So I texted my real life gay best friend, the endlessly wonderful magazine editor and writer Mathias Rosenzweig, to ask what Stanford Blatch meant to him growing up. Here's what he wrote back:
"In 2021, when it's safe to say that an overwhelming majority of TV shows and films have a substantial queer presence, it's easy to forget how rare this type of visibility was even ten years ago, let alone twenty. Willie's portrayal of Stanford Blatch was, for so many young gay boys, a rendering of something we rarely got while growing up – a chain smoking, Internet dating, cosmopolitan drinking role model. A possible reflection of our future selves, with a complex and deeply human character. He broke the established boundaries of the "gay best friend" and turned it into something more. As a result, gay boys learned we could be something more, too."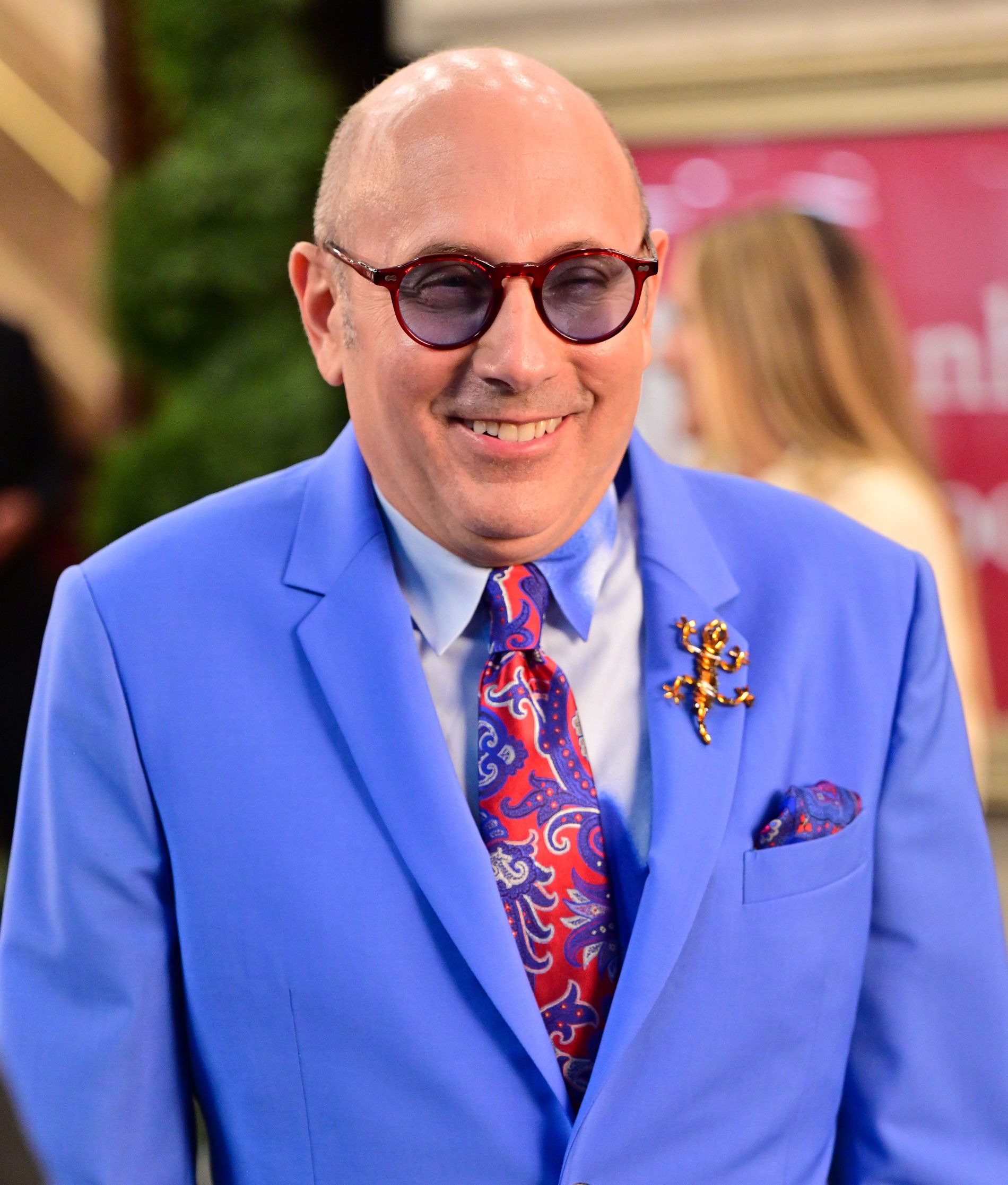 Photo: Getty
While the word "best friend" was thrown around rather callously on SATC, it was always clear – to me, at least – that Stanford, charmingly referred to as Stannie, was Carrie's true best friend. When they were together, there was no posturing or vanity. They would build each other up when they needed it most (who can forget when they exchanged the words, "Then they don't see what I see") and offer a jarring reality check when necessary.
Carrie could often be the worst, but when she was with Stanford, she was at her best – whether effortlessly bantering over cosmos or rushing to the "Gay, Lesbian, Bi and Transgender Prom" so Stannie wouldn't have to dance alone. And what is a best friend if not someone who makes you your very best and vice versa?
And while we will always celebrate his singular aesthetic and killer one-liners, what makes Stanford so special is his endless sensitivity, a sensitivity imbued by the work of Willie Garson. His brilliance lives on as we begin our billionth rewatch.