We visit The Grand Hôtel's renowned Cadier Bar to taste this year's cocktail menu. Bar manager Anton Windmar teaches us how to make our favourite cocktail of the bunch
With its latest cocktail offering, Grand Hôtel's renowned Cardier Bar takes visitors on a whirlwind tour of Sweden. The menu stars 15 artisanal cocktails, each drawing inspiration from a Swedish tradition, place or specific time of year. Taking centre stage are the flavours of of our region, the sort that transport us to childhood, idyllic summer vacations and cozy evenings spent around a fireplace with loved ones.
Take, for instance, the 'Archipelago', an aquavit-based Martini featuring blackberries and dandelion root, or the '7 Flowers', a floral malt whisky cocktail that draws inspiration from the Midsummer tradition of picking seven flowers and placing them under one's pillow (to dream of your future love, naturally). Within the cocktail menu, each drink is paired with a whimsical illustration by artist Jan Vana – sweeping landscapes and glimmering northern lights included.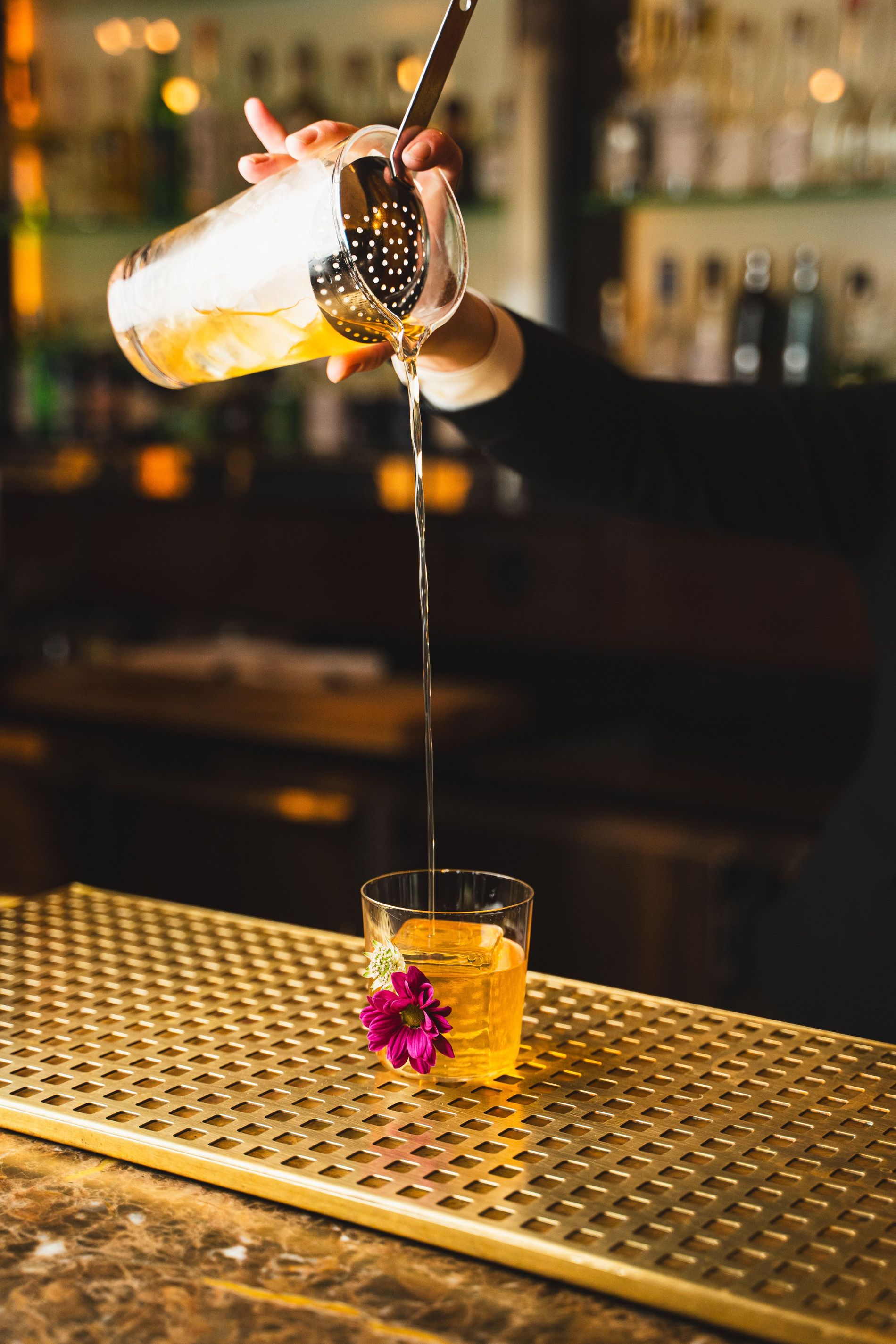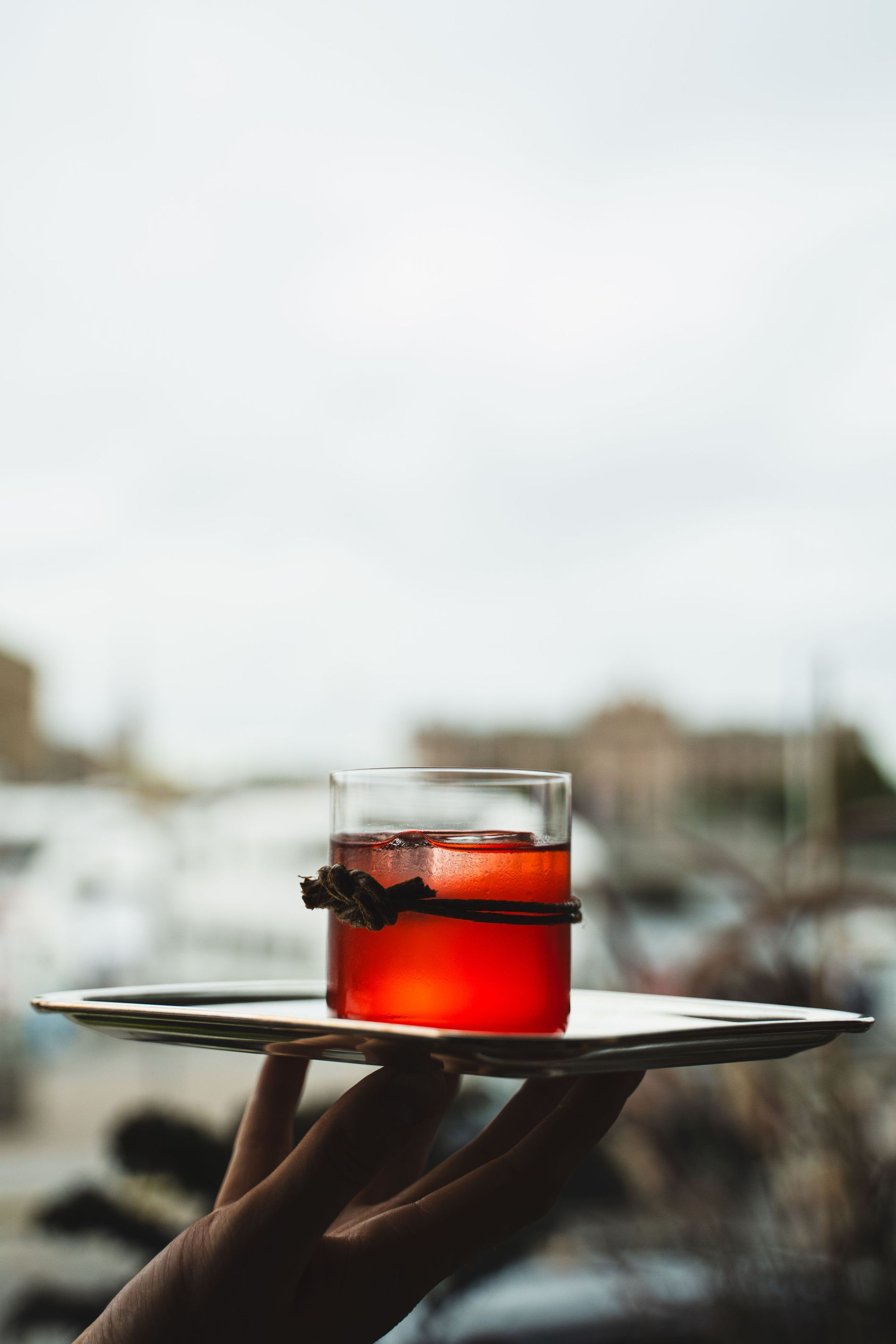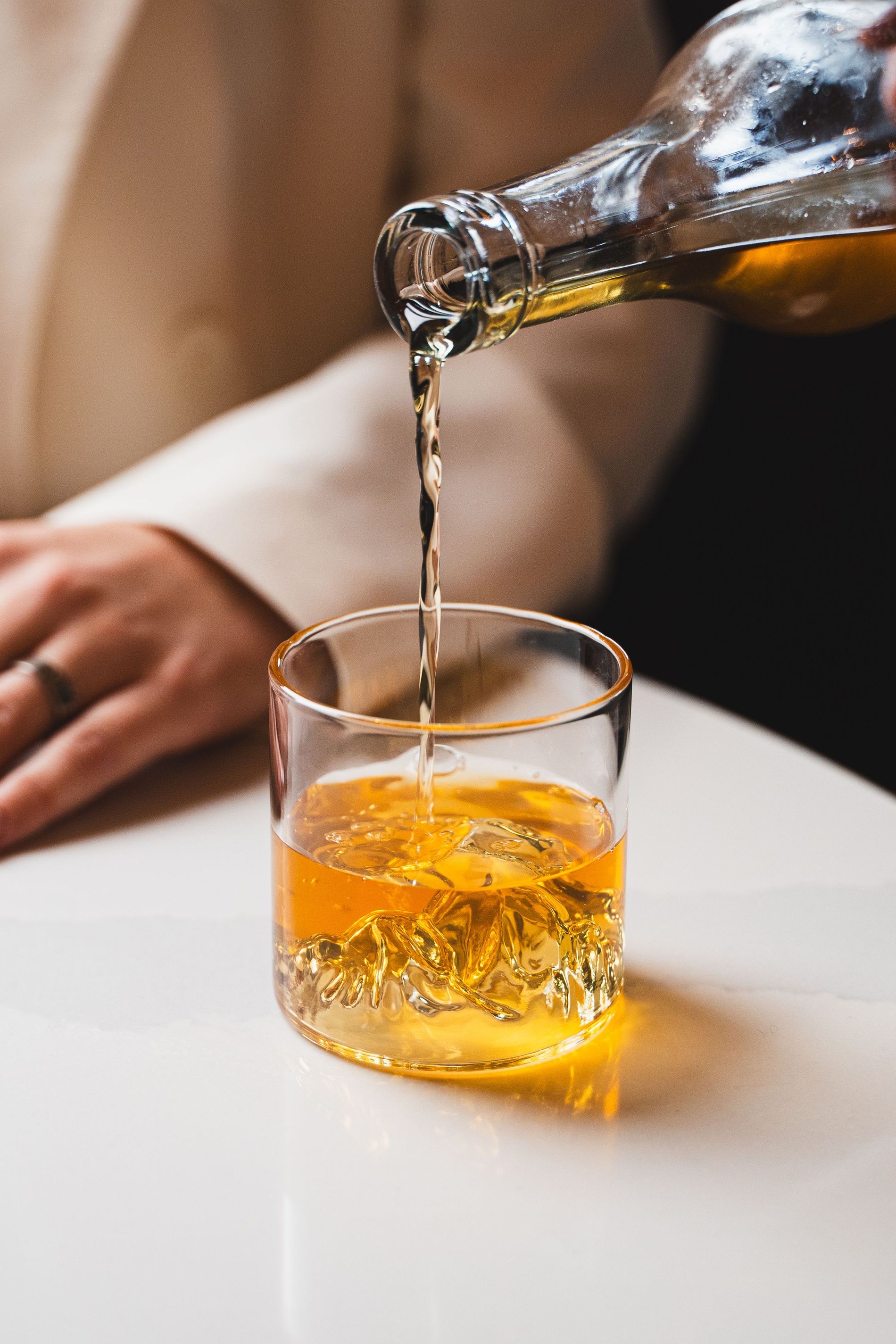 On a recent visit to Cadier, bar manager Anton Windmar took us through the menu, complete with extraordinary pours and presentations. The most memorable moment? The 'Venice of the North', a gin-based cocktail served in an exquisite 'Cliffhanger' stone-based glass by designer Anni Cernea. The drink is Grand Hôtel's tribute to Stockholm itself, a fitting moment given that the bar's waterfront views.
"'Venice of the North' is a cocktail that after all of our nerdiness and balancing ended up a very likeable and very approachable cocktail with a really strong aperitivo-aura," says Windmar, noting that it's the perfect drink to kick of the evening before a dinner. "It has that light tingling bitterness that really gets you going."
We liked the cocktail so much, we asked Windmar to reveal the recipe. Below, discover how to make your very own 'Venice of the North' – an ideal cocktail to kick off the holiday season.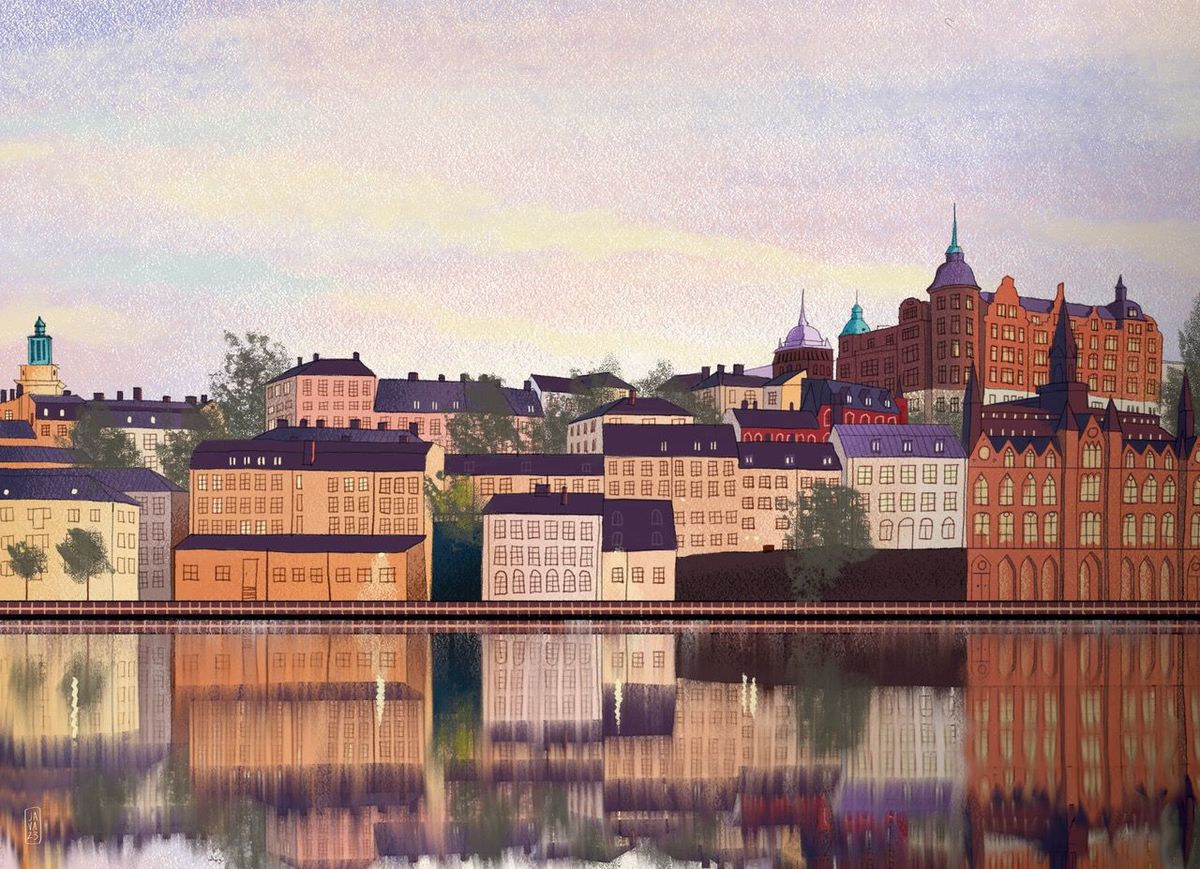 Venice of the North . Photo: Jan Vana
Venice of the North
2cl Hendrick's gin
1cl Sloe Berry Liqueur from Spriteriet
1cl Ratafia de champagne
2cl Plum Simple Syrup
4cl Ruinart champagne
1kg Plums
Remove the pits
Cook the plums in a juice extractor
Measure the amount of liquid obtained
Add 1 part sugar to 2 parts plum juice
Shake everything except the champagne
Pour the champagne into the bottom of an extravagant glass over a clear ice cube
Strain the cocktail on top of the champagne