For 20 years, Swedish designer Ida Sjöstedt has stayed true to her fairytale of tulle, lace and unapologetic femininity
Ida Sjöstedt has been serving fantasies for two decades. Since she launched her eponymous brand, the Swedish designer has remained unapologetically steadfast in her vision of tulle, lace and in-your-face femininity. "Every woman, no matter what their style is, has this little inner princess that wants to come out sometimes," says Sjöstedt. "I'm designing for her."
We're sitting in Sjöstedt's atelier, tucked away in the courtyard of a nondescript building on the sleepy Stockholm island of Kungsholmen. It is an airy space, appropriately tinged with blush tones and flowers, decorated by the various fashion accolades Sjöstedt has earned in her 20 years as a designer. Even her MacBook is pink. In the adjacent rooms, Sjöstedt's team — all women — are busy preparing a lookbook shoot taking place the following day. On the racks surrounding us is Sjöstedt's SS22 collection, a culmination of her journey thus far.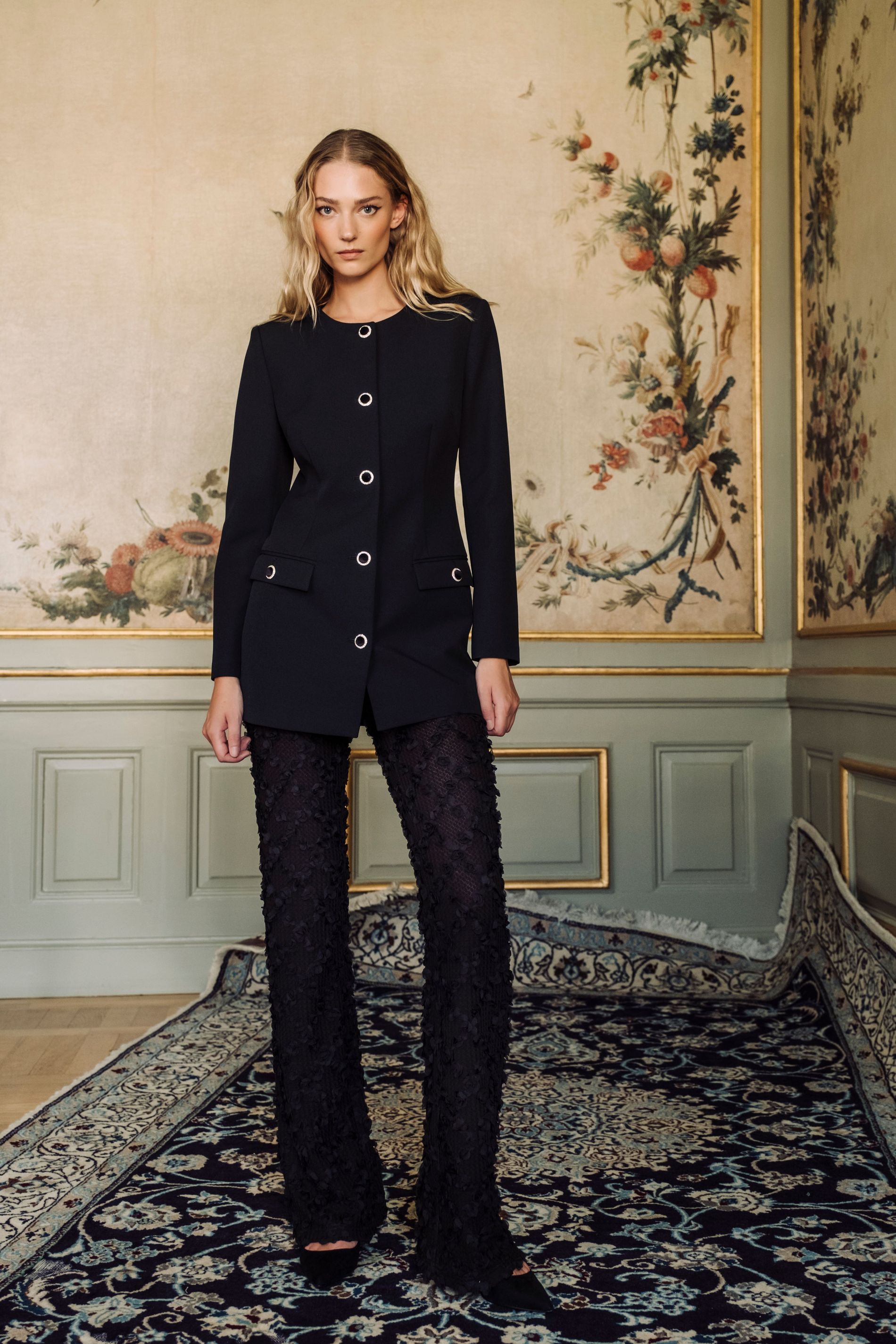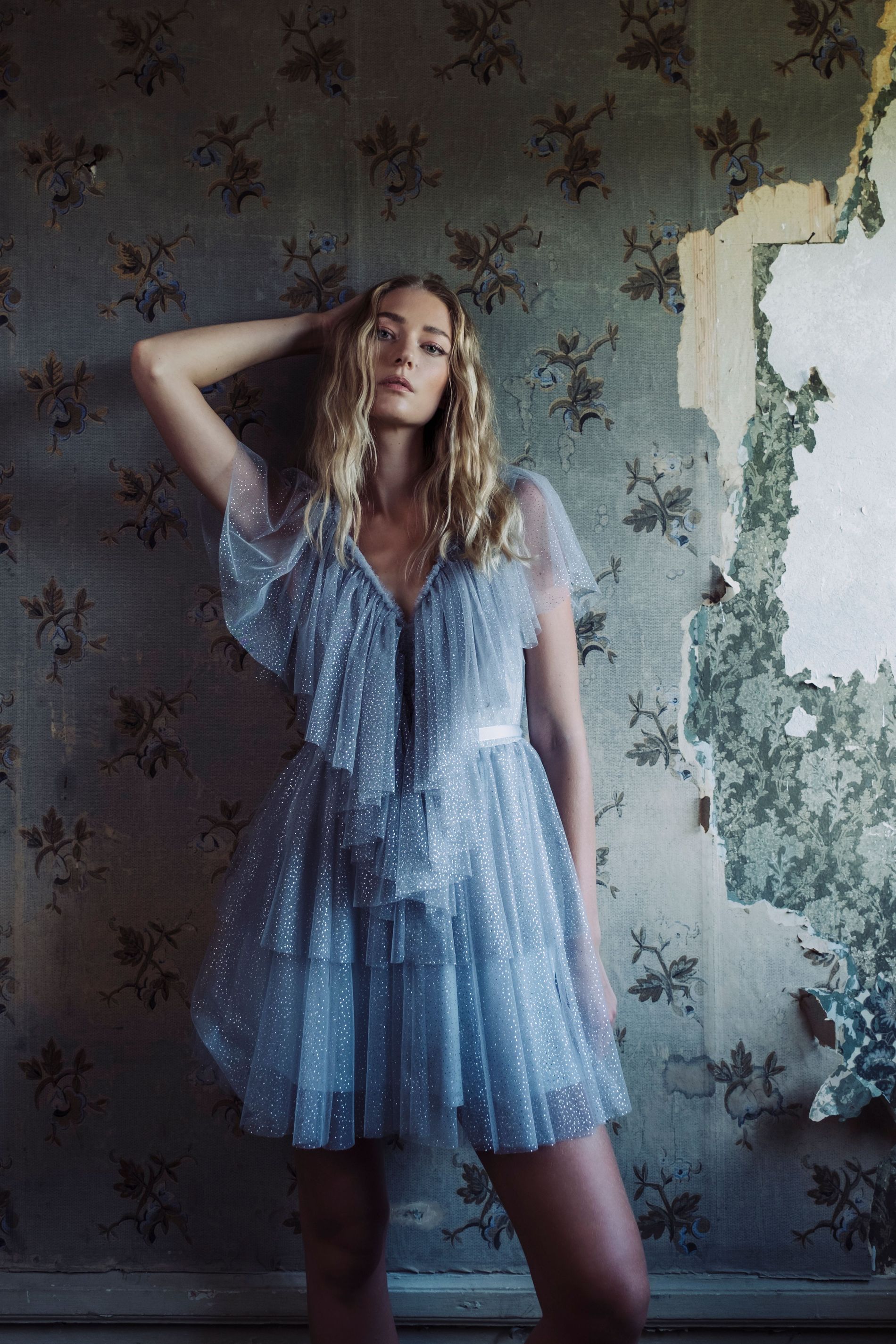 Sjöstedt's workspace wasn't always so utopian. After studying design in London, she returned to her native Stockholm to get going on her career. She met with the Swedish designers making waves at the time — Rodebjer, Whyred — but none of them felt like the proper fit. So, instead, she took the 40,000 Swedish Crowns that she had "inherited, or whatever" and found a derelict basement studio outside the city, in Högdalen, "in a basement, with spiders" and thus, Ida Sjöstedt the brand was born.
From her debut collection, Sjöstedt's vision ran counter to that of her peers. "The aesthetic of Swedish fashion in general was really based in denim and workwear," she says. "I wanted to do something in lace." Fashioned in solely black and white, the collection held the codes still prevalent in Sjöstedt's designs today, most notably the delicate detailing and unabashed girlishness. "I remember sitting on the tube thinking, 'Who's going to buy my clothes?' Because they were pretty romantic."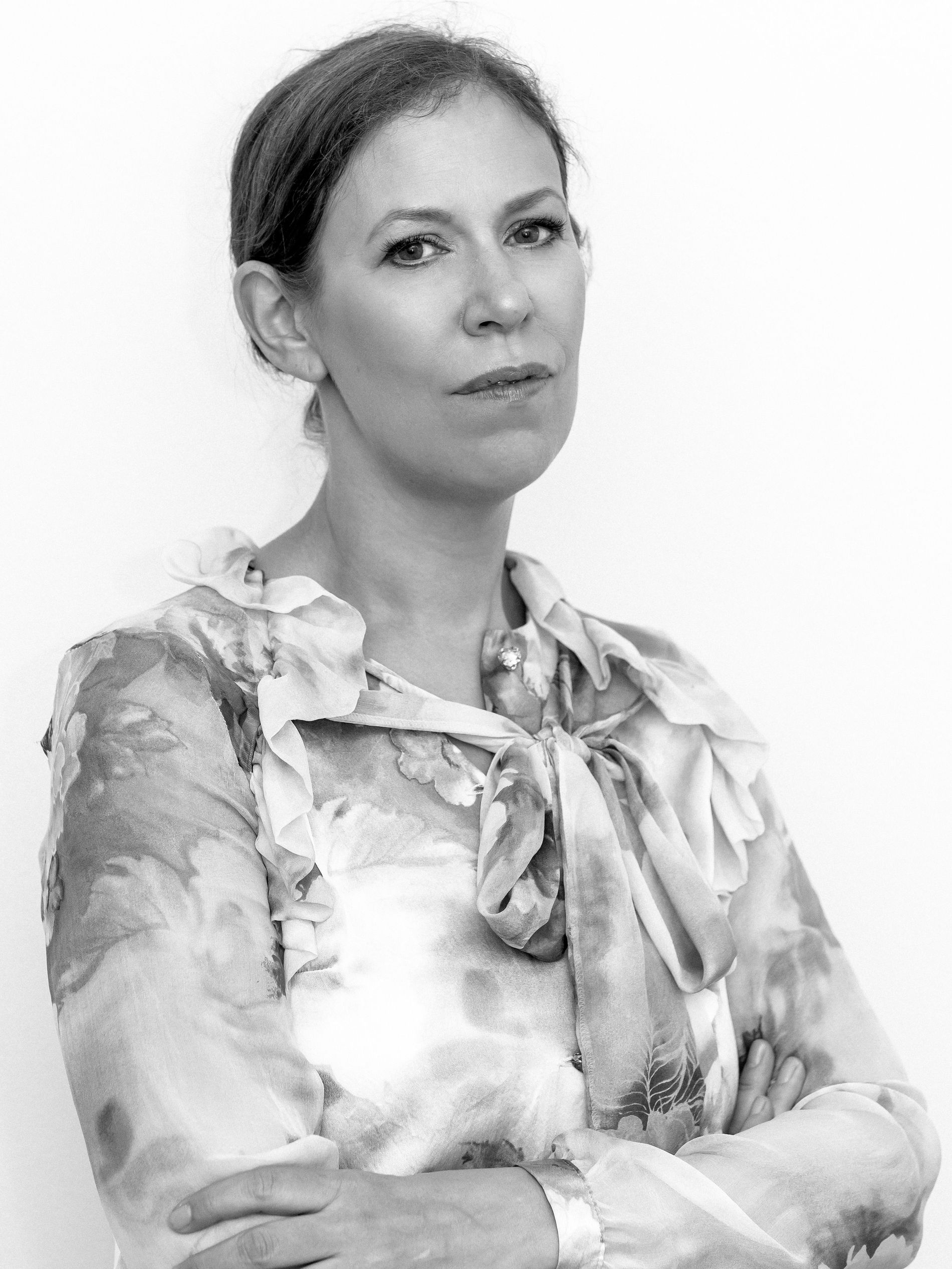 Ida Sjöstedt. Photo: Lisa Höök
As it turned out, there were many "inner princesses" yearning for Ida Sjöstedt. That first collection was scooped up by Jus, a Stockholm boutique known for it's taste-making when it comes to emerging brands, and the larger retailers soon followed.
Today, Sjöstedt's designs are oft worn at the most notable moments in a woman's life: graduations, milestone birthdays, even weddings. "I want people in my clothes to feel like their most beautiful self," she says. "When they step into a room, people are going to be like, 'Oh my God, you look so good.'" Though she "didn't set out to become a wedding designer," her made-to-measure bridal business has been booming, particularly since one notable bride wore Ida Sjöstedt for her 2015 nuptials: Princess Sofia.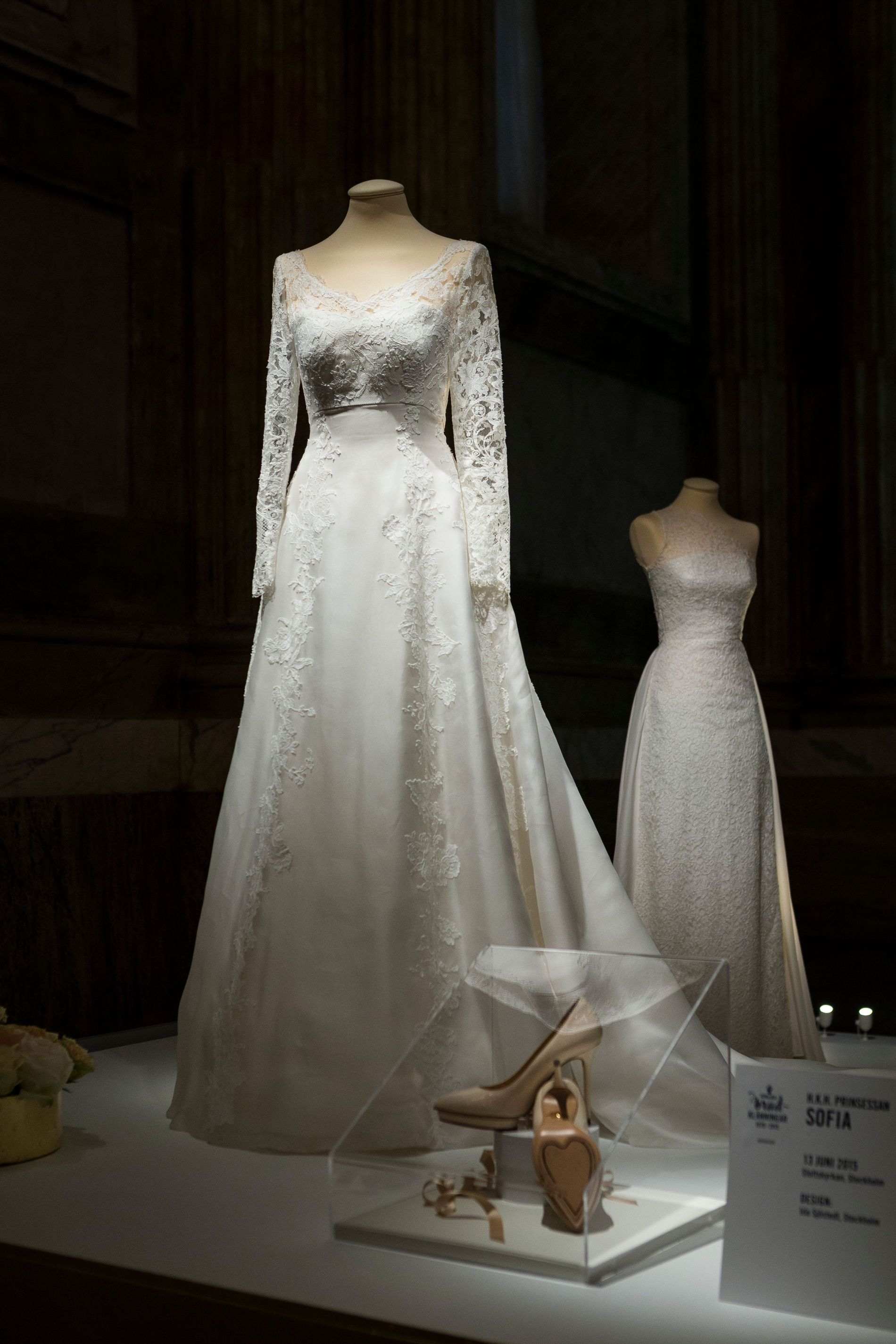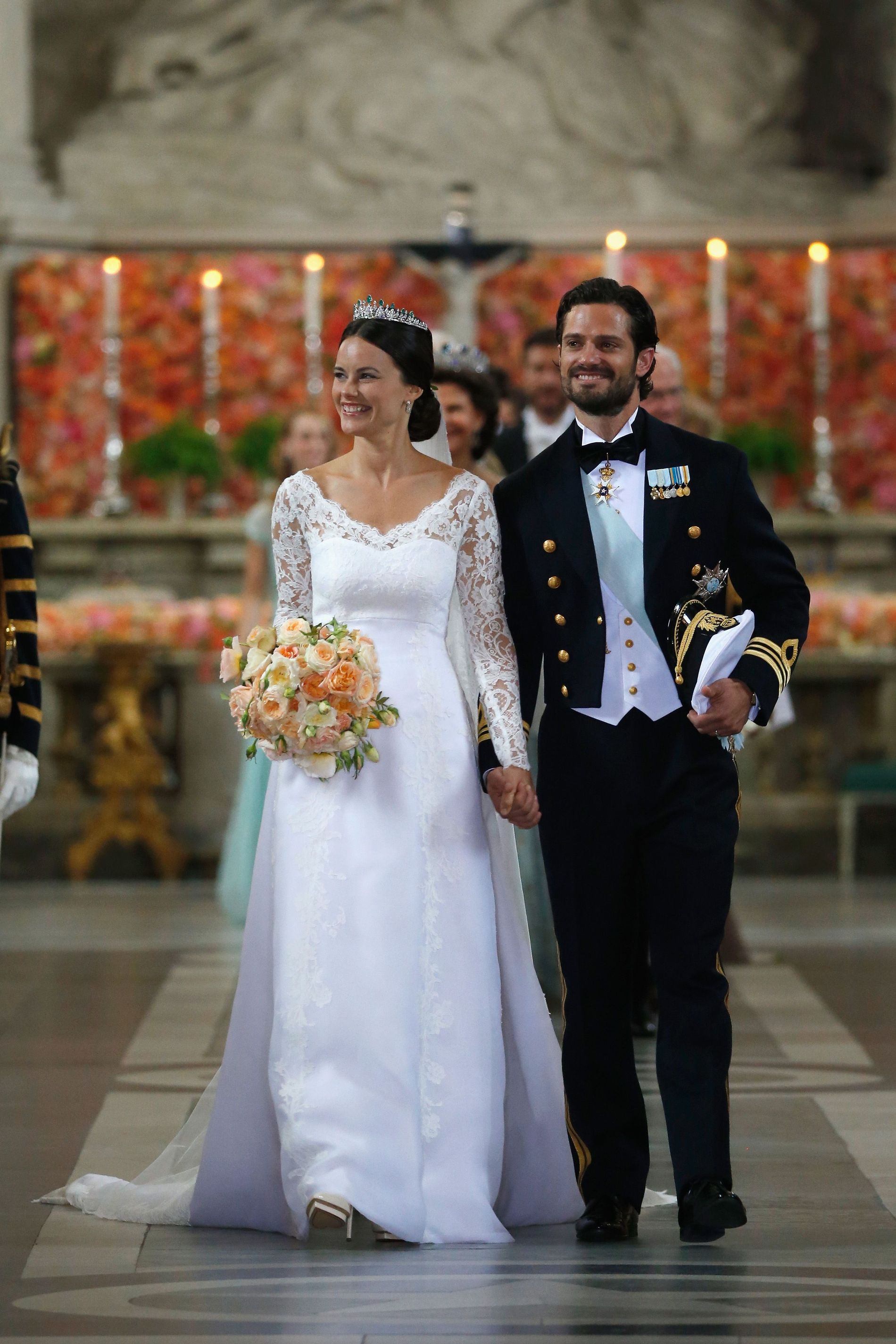 For the past four or five seasons, however, Sjöstedt has struck a balance between her head-turning occasion wear and her more subdued seasonal offerings. In the SS22 collection, delicate butterfly-printed blouses and floral appliquéd track pants offer fairytale moments in one's everyday attire. Yes, there are tulle-heavy dresses. But there's also a renewed emphasis on practicality in the tailored jackets and pussy-bowed jumpsuits.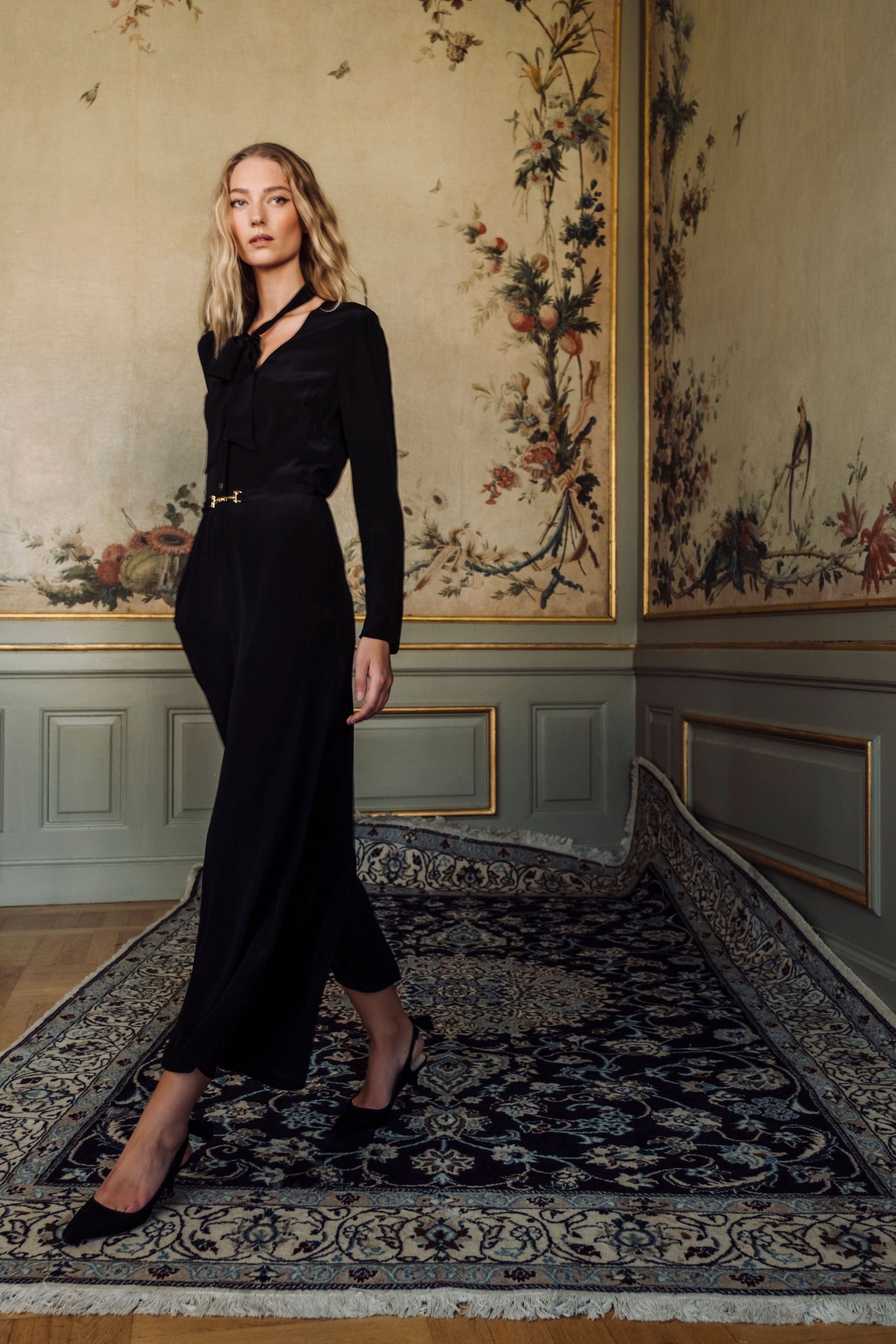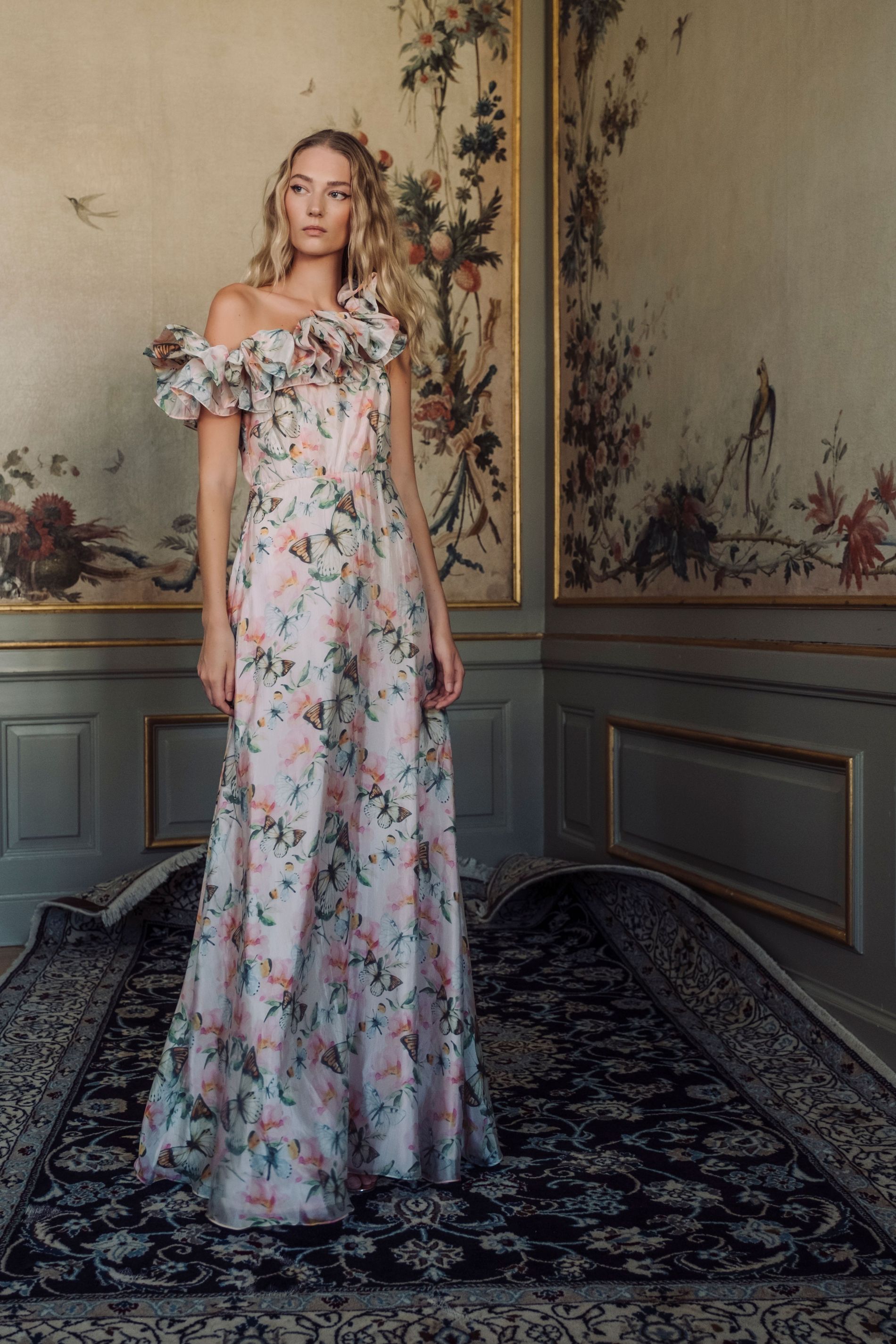 "My collections have always been about creating dreams and fantasies, but I also like to balance this urge," says Sjöstedt. "After 20 years, I'm a little bit worn out. I've been through a lot, both as a business woman and in my personal life." She lays this out in a no-nonsense manner — a stark contrast to the fairytale associated with her brand. She recently went through a divorce, creating a trickier balance between managing her business and raising her four-year-old daughter (who, by the way, has already taken a liking to playing around at the atelier's design table). "I wanted this to be reflected in the collection. There are these dreamy, floaty pieces, but it's also a little bit tough and a bit more powerful."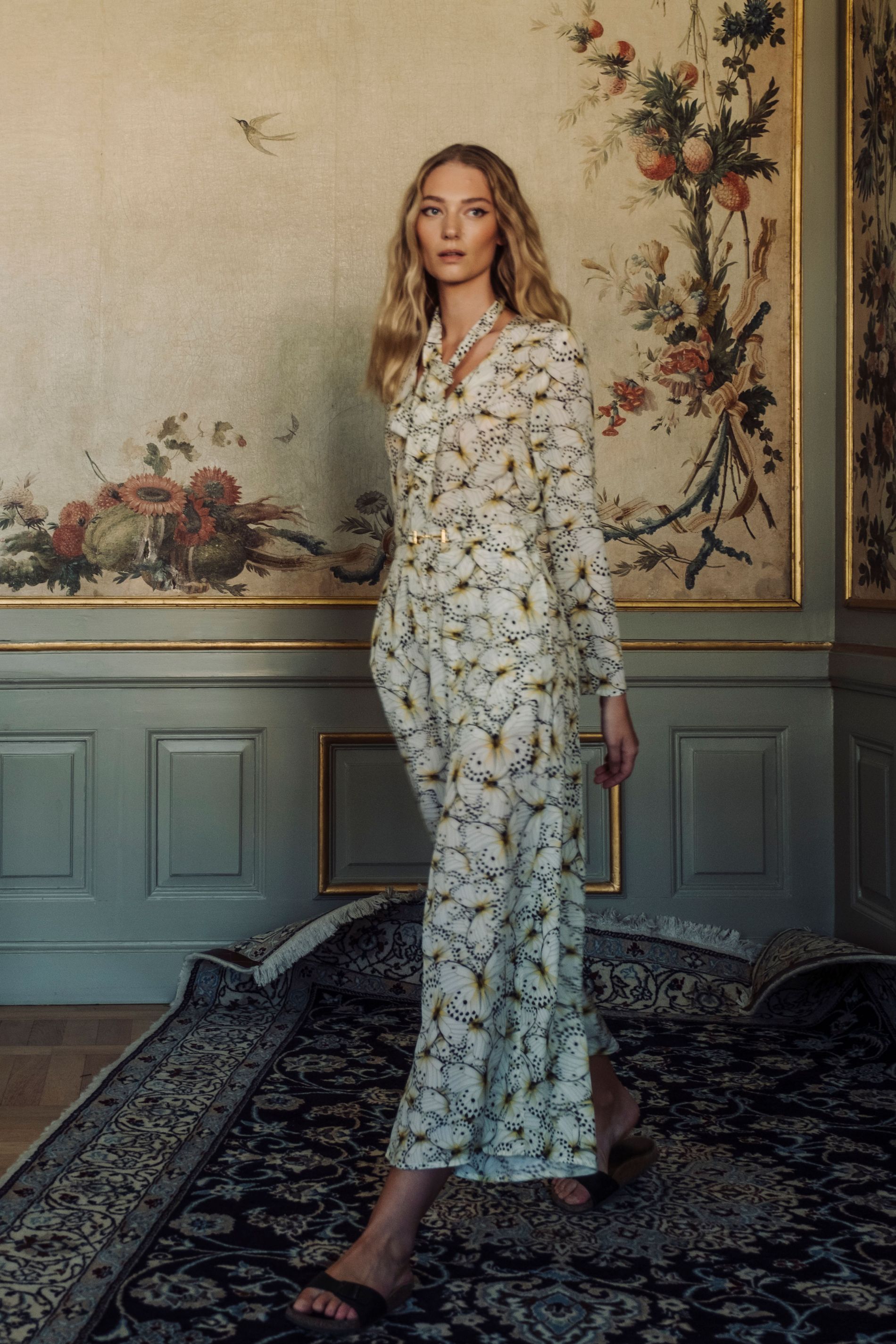 Ida Sjöstedt SS22. Photo: Mio Sallanto
It is this personal touch that adds that bit of magic to what Sjöstedt does. "It's quite personal and emotional," she says. "It's my personal journey, doing this for 20 years."