Danish jewellery expert Nina Hald heralds the jewellery masterpieces of late, which will inspire for years to come
After a year of no bras, it is literally time to strut again – and nothing makes a person stand taller than a superlative necklace. High jewellery has decidedly turned maximalist as a category, and this year's crop is as colourful as it is brimming with visual power. Whether it be a goldsmith construction tour-de-force from Cartier in France, a gemstone match made in Heaven (or in this case the Mediterranean at Bulgari), classic red carpet glamour from Chopard in Switzerland, a branding roar celebrating a century of the iconic perfume Chanel No. 5, or an American heritage of gemmology from Tiffany & Co., the results are breathtaking and utterly flamboyant.
For the past year-and-a-half, the jewellery giants have been busy behind the scenes, each with their iconic aesthetic – but all share a love of sinuous lines, voluptuous shapes, and intricate complexity. Encompassing brand heritages, nature's abundance and crafted excellence, Bulgari, Cartier, Chanel, Chopard and Tiffany & Co. have outdone themselves. When it comes to investment, necklaces – as per usual – hold all the focus because of their position as the most significant pieces from collections, set with the most important, largest and costly gemstones.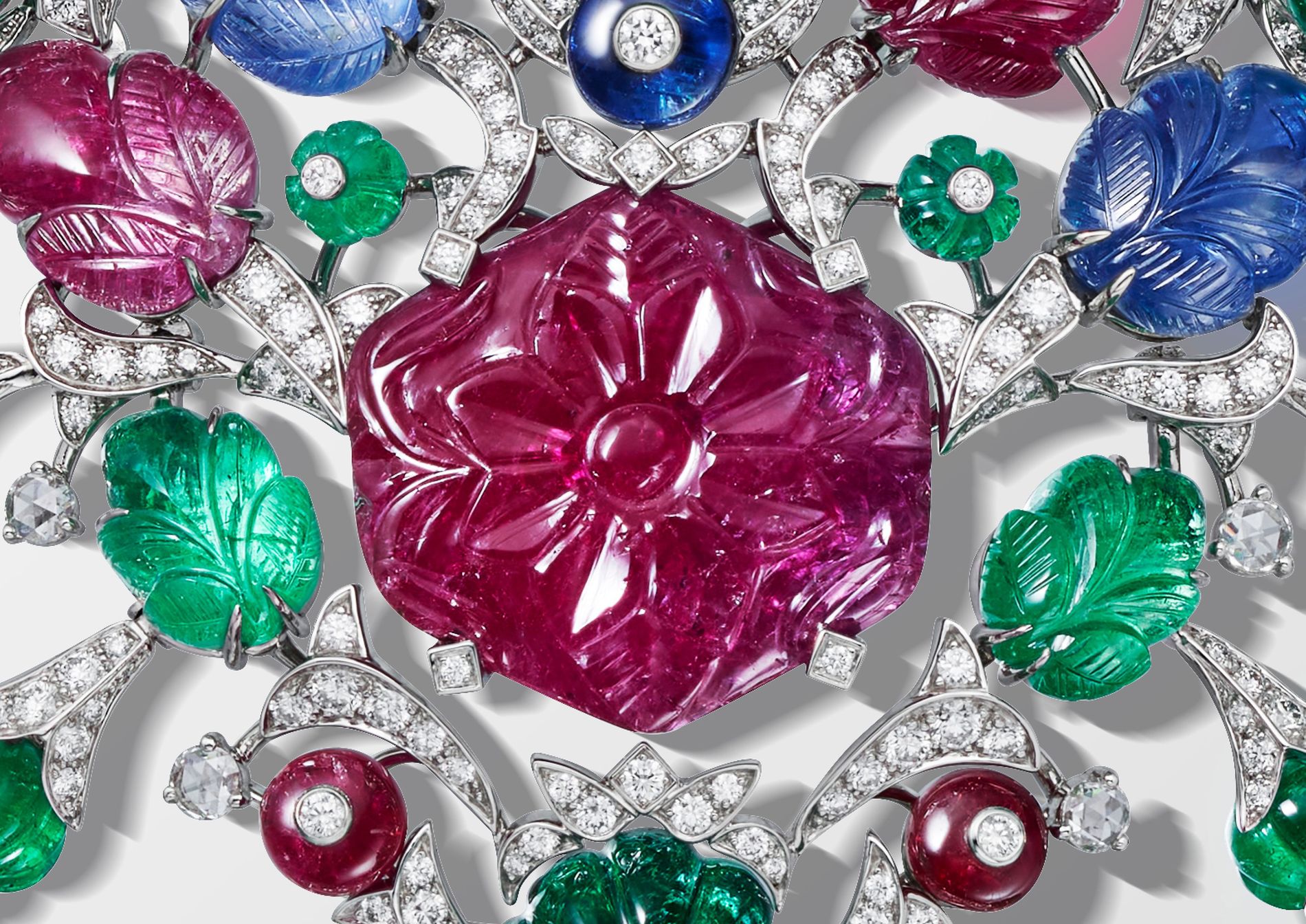 So, whether you contemplate acquiring an investment piece or just appreciate the sheer joy of gems, necklaces make up the emblems of design themes, figuratively as much as abstractly. These necklaces go way beyond any exercises in style and symbolism – they exemplify the spirit of the houses, as the most exceptional pieces of jewellery.
Superlative jewellery – haute joaillerie as it is known in French, high jewellery as it is named in English – is all about gems set in inspired designs. In a celebration of beauty, high jewellery has a bold approach to life: being all about vibrant colours, fanciful shapes and exquisite details, the necklaces convey a sense of joy and positivity – coming alive again after a lacklustre year.
What has nature had to offer in gemstones? This year's cream of the crop is nothing short of spectacular. Thanks to the gorgeous gems, high jewellery displays a particular volume. The visual expression is all about strength communicated through colour. A desire for conspicuousness continues to sum up the attitude of high jewellery. Harmony, grace and beauty stand out in the one-of-a-kind pieces, with their vivacious hues in a powerful kaleidoscope, cementing unlimited commitments to beauty. The virtuoso use of colour is a sure signature of these creations.
Tiffany & Co.'s Earth necklace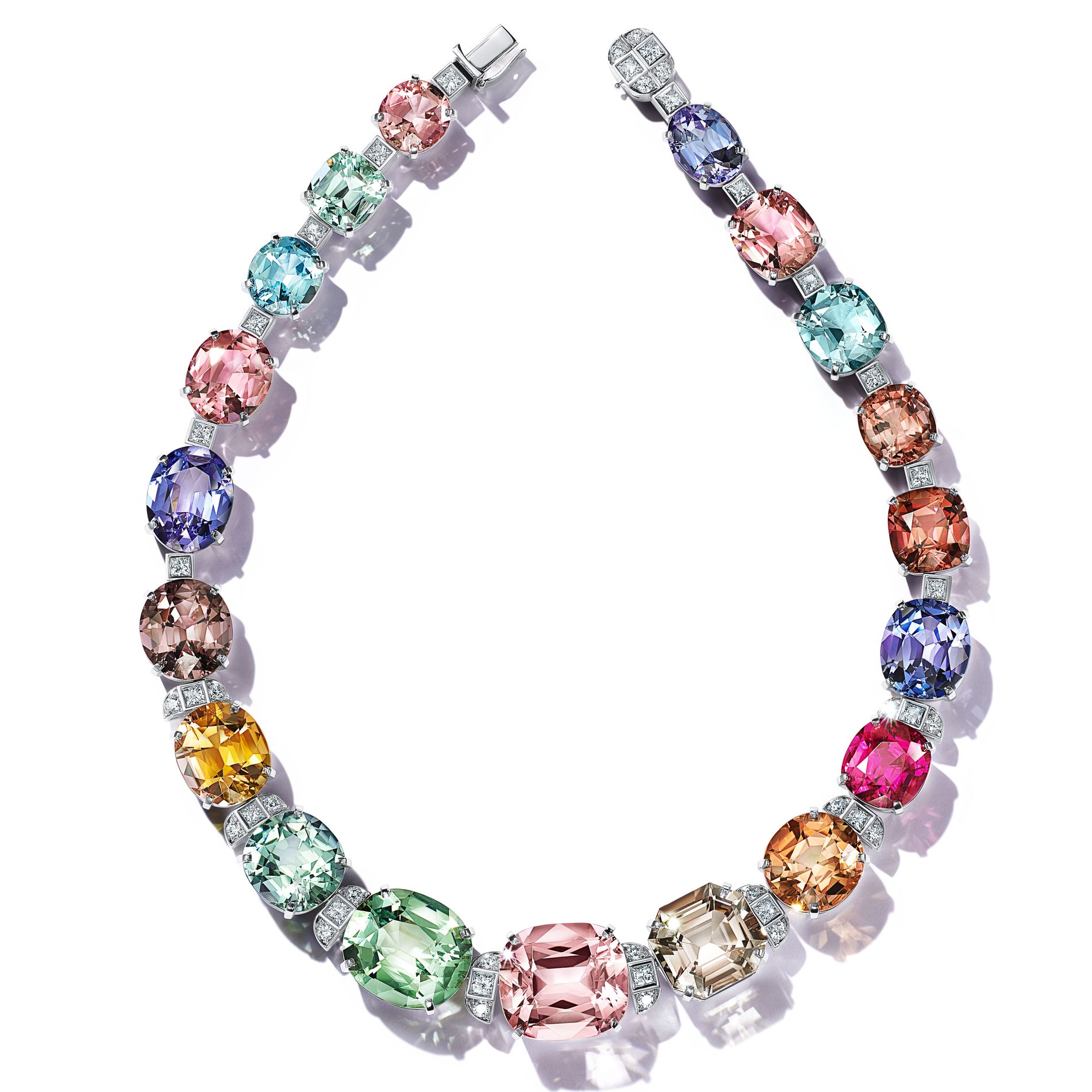 The Earth necklace features over 278 carats of coloured gemstones. Photo: Tiffany & Co.