Helena Christensen has supported UNHCR, the UN Refugee Agency, since 2015 and was appointed a Goodwill Ambassador in June 2019. Here, Christensen shares a heartfelt, first-person account of a special reunion with a Colombian resident in Bogota, having met in exactly the same place eight years ago
"I want to hug you so hard your ribs break!" were the first words Maribeth Palacios Lopez said as she wrapped her arms around me, eight years to the day since I saw her last.
A mother, a chef, and a dancer, Maribeth was – and still is – a beautiful soul. It was an honour to photograph her, both then and now.
April of 2015 was the first time I had the pleasure of meeting Maribeth, an internally displaced woman in Colombia. It was my first trip as a Goodwill Ambassador with UNHCR, the UN Refugee Agency, and one that will stay with me forever. Spending the day with Maribeth, I was in awe of her unimaginable strength as she opened up to me about the life she's lived. Maribeth shared with me the harrowing experience of fleeing Chocó at just seven years old, after she violently lost her mother and sister. Her resilience overwhelmed me.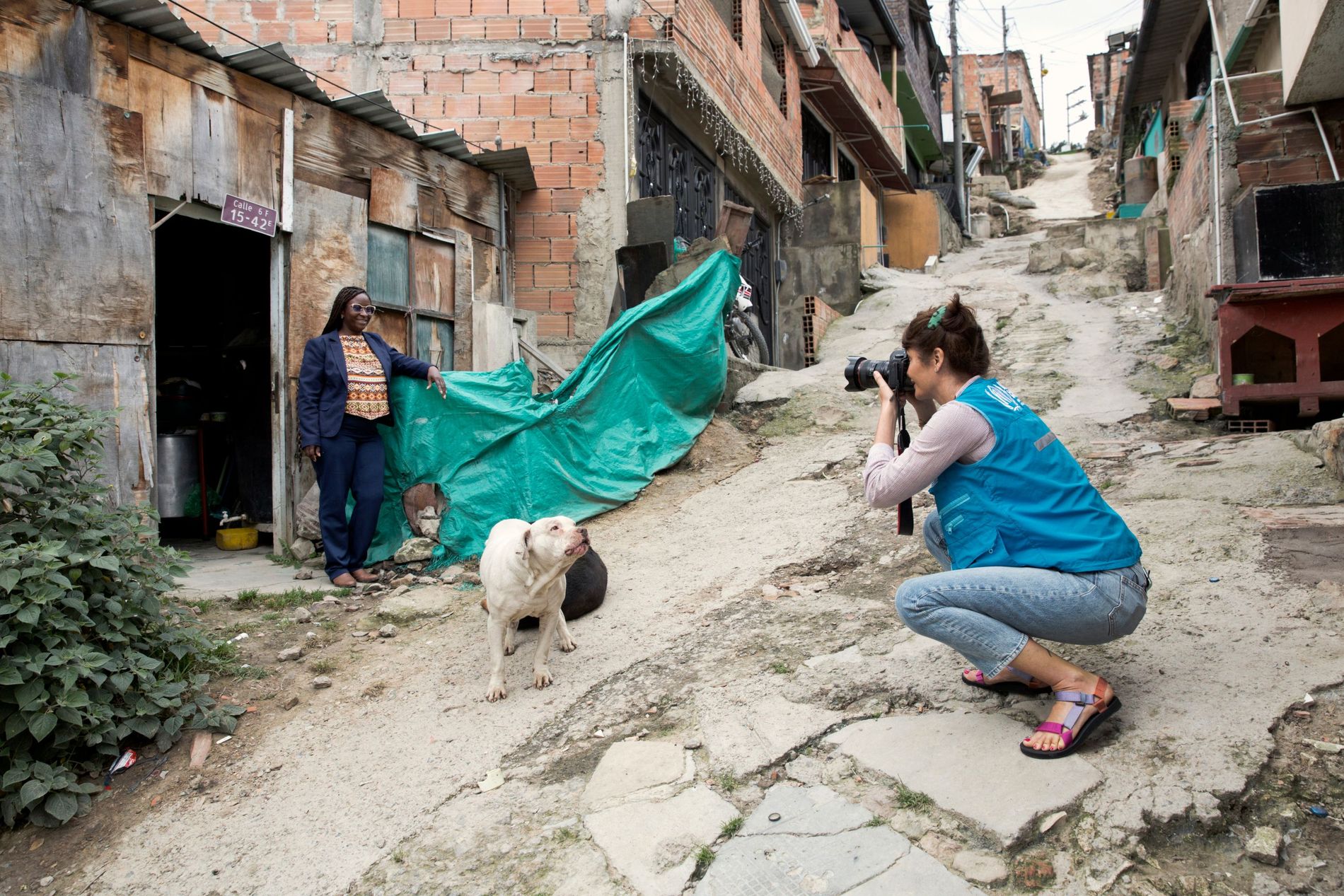 When UNHCR asked me to return to Colombia recently, I jumped at the chance. Since my first visit to Colombia, there has been an influx of over 2.4 million Venezuelan refugees. Moreover, like Maribeth and her family, some 6.8 million people are internally displaced by the armed conflict and violence. Many of these communities have patiently awaited integration and durable solutions for years, hoping for the chance to rebuild their lives with dignity. The armed conflict has claimed over 9 million victims, so the promise of peace in Colombia is long overdue.
As I laid eyes on Maribeth, she rushed towards me with a joyful shout and the warmest embrace. However, as we reached her house, my smile couldn't help but fade. It soon became clear just how much of an impact the last few years have had on communities like Maribeth's.
The combination of climate change and the COVID-19 pandemic piled pressure on an already fragile existence. Maribeth recounted how her house was washed away by flooding. Soon after losing her home, Maribeth was forced to close her beloved café, and only source of income, as the pandemic spread. Events like these have become an all-too-common reality for people like Maribeth, and yet, as she recounted the events of the last eight years, her optimism shone through.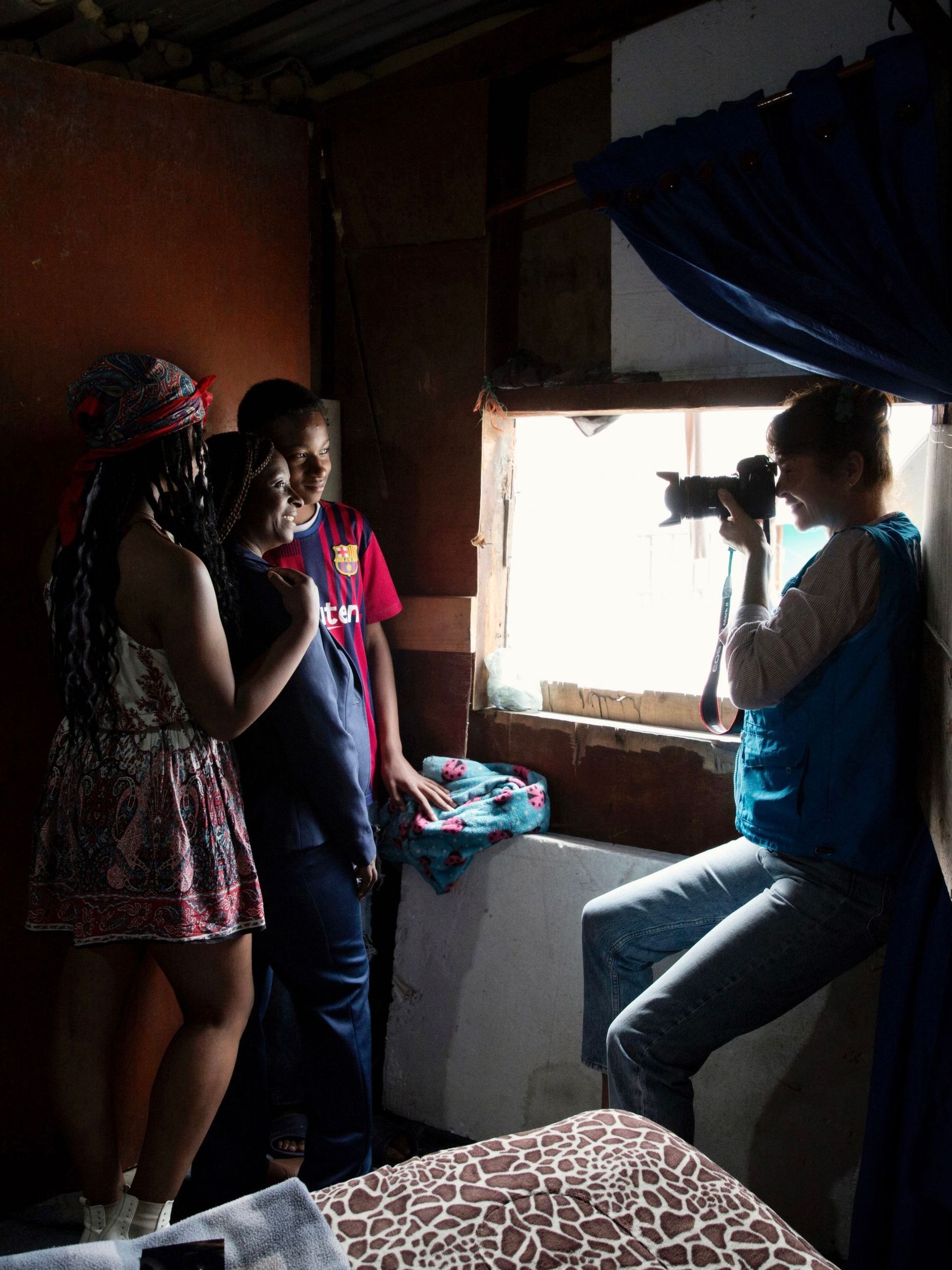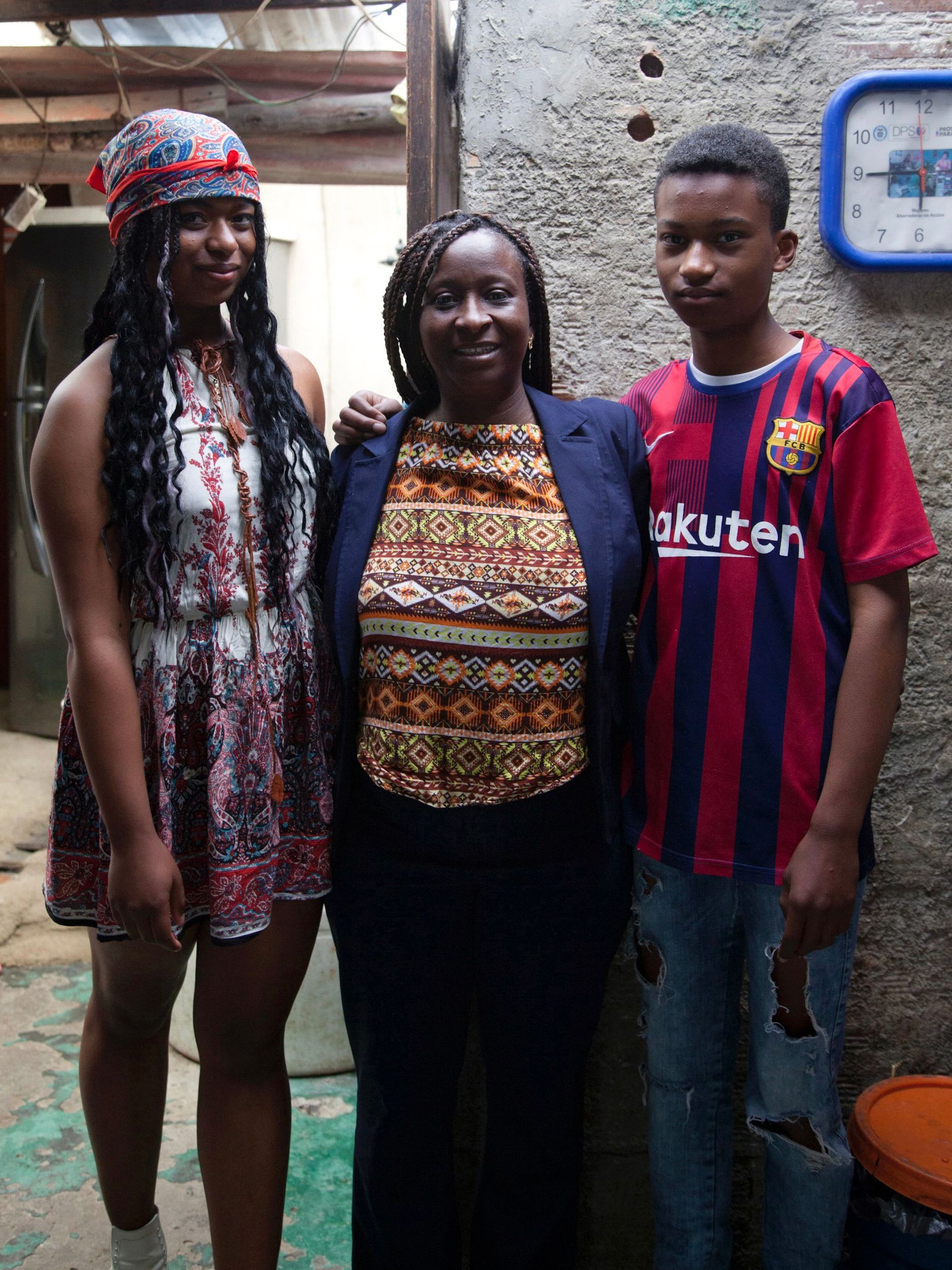 Maribeth channelled her suffering into finding new purpose. She took on a new role as community leader and now represents local citizens, as well as the displaced population, at meetings with government officials. Maribeth hopes to secure funding for better water provision, improved schooling, and higher quality health care for her community.
As we stood outside her home, people swarmed to greet Maribeth, her warmth contagious. She shared with me that she has become a focal point for women experiencing sexual and gender-based violence. "I want to tell you a little about my work as a social leader", she tells me, and it is quickly apparent just how important this is to her. Working with mothers and daughters, Maribeth detailed how she teaches women about different forms of violence and ensures they're aware of the resources at their disposal. I felt so proud of her as she recounted the response from the women she has helped: "they tell me, we are empowered…we are different". Maribeth adds, "and I include myself, because I am also part of that change". I begin to understand the role of hope in Maribeth's life. As she tells me their stories, I realise that watching these women heal, recover, and find community in one another is what gives Maribeth the strength to continue.
As if this were not enough, Maribeth also teaches dance to the newest generation of her neighborhood. Whilst hoping to preserve traditional Chocó culture, she explains that her main drive for running these workshops is keeping children off the streets and out of "danger". Though she speaks in euphemisms, her message is clear.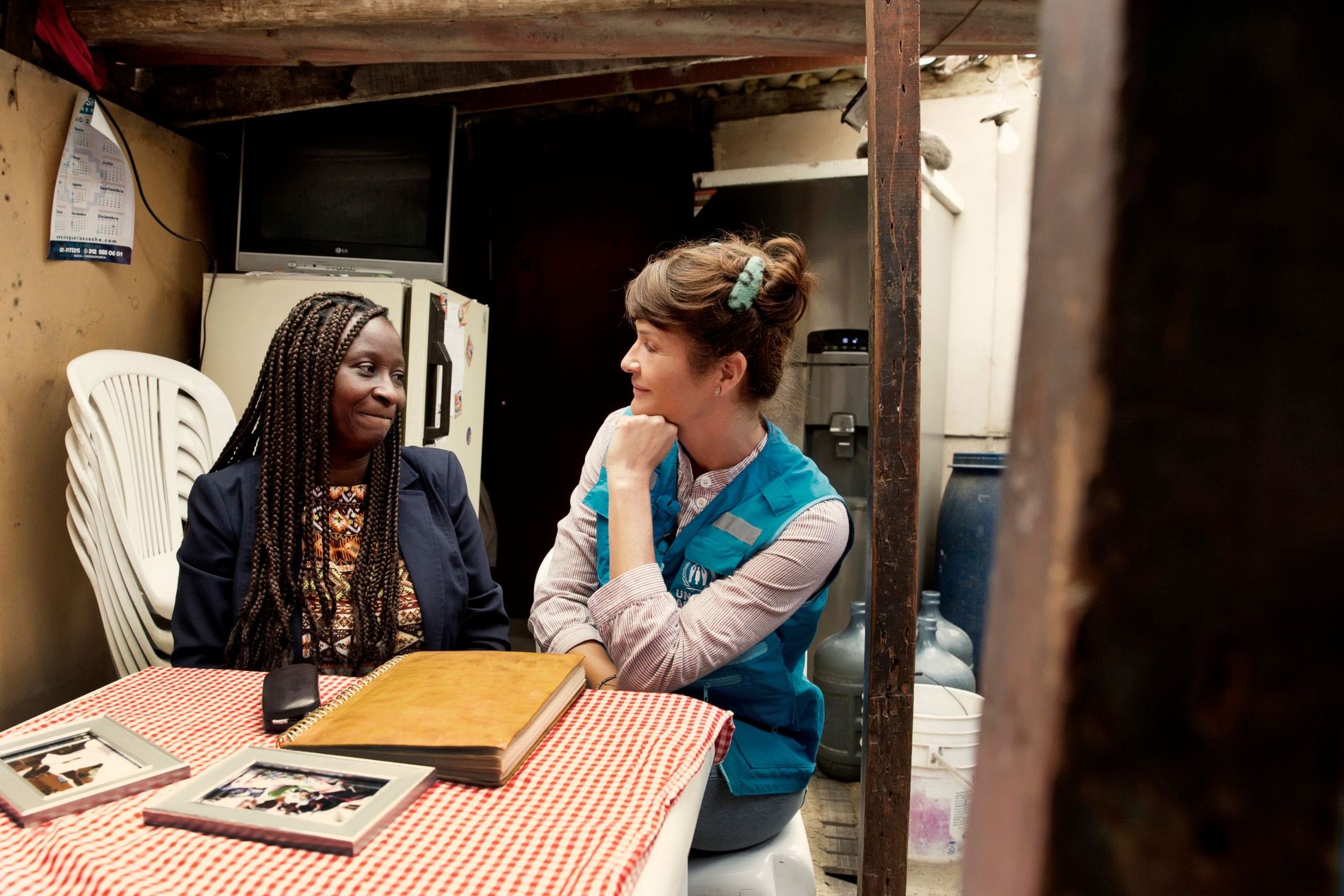 Maribeth's success is tangible. "I see the boys that I taught when they were seven years old", she says, "who today are 20 or 25. Some have homes, others are in university". Maribeth's profound impact extends beyond the dance studio, as she harnesses the strength born of her own anguish to empower others and leaves a lasting imprint on the lives of those she helps.
But Maribeth is not alone in her efforts, she explains, as she expresses her gratitude for UNHCR, the UN Refugee Agency. UNHCR's commitment to Colombia has been long-standing. These years, they have focused on food security projects as a means of improving livelihoods and inspiring hope. Maribeth has recently completed a two-year long urban agricultural training provided by UNHCR. "The skills I learned will stay with me forever", she tells me. As Maribeth shows me the local schools built by UNHCR, I am reminded of why I value my role as Goodwill Ambassador so highly.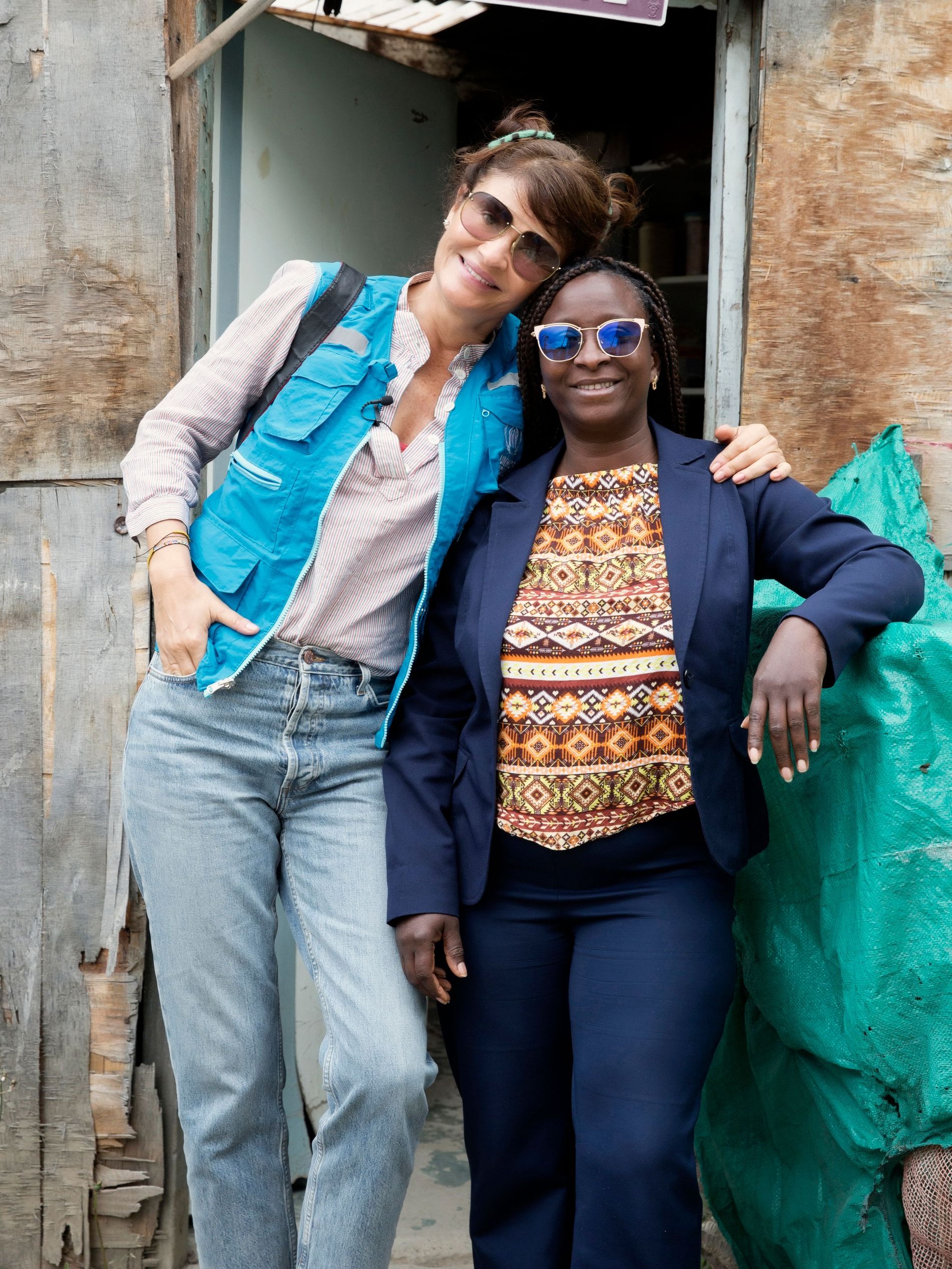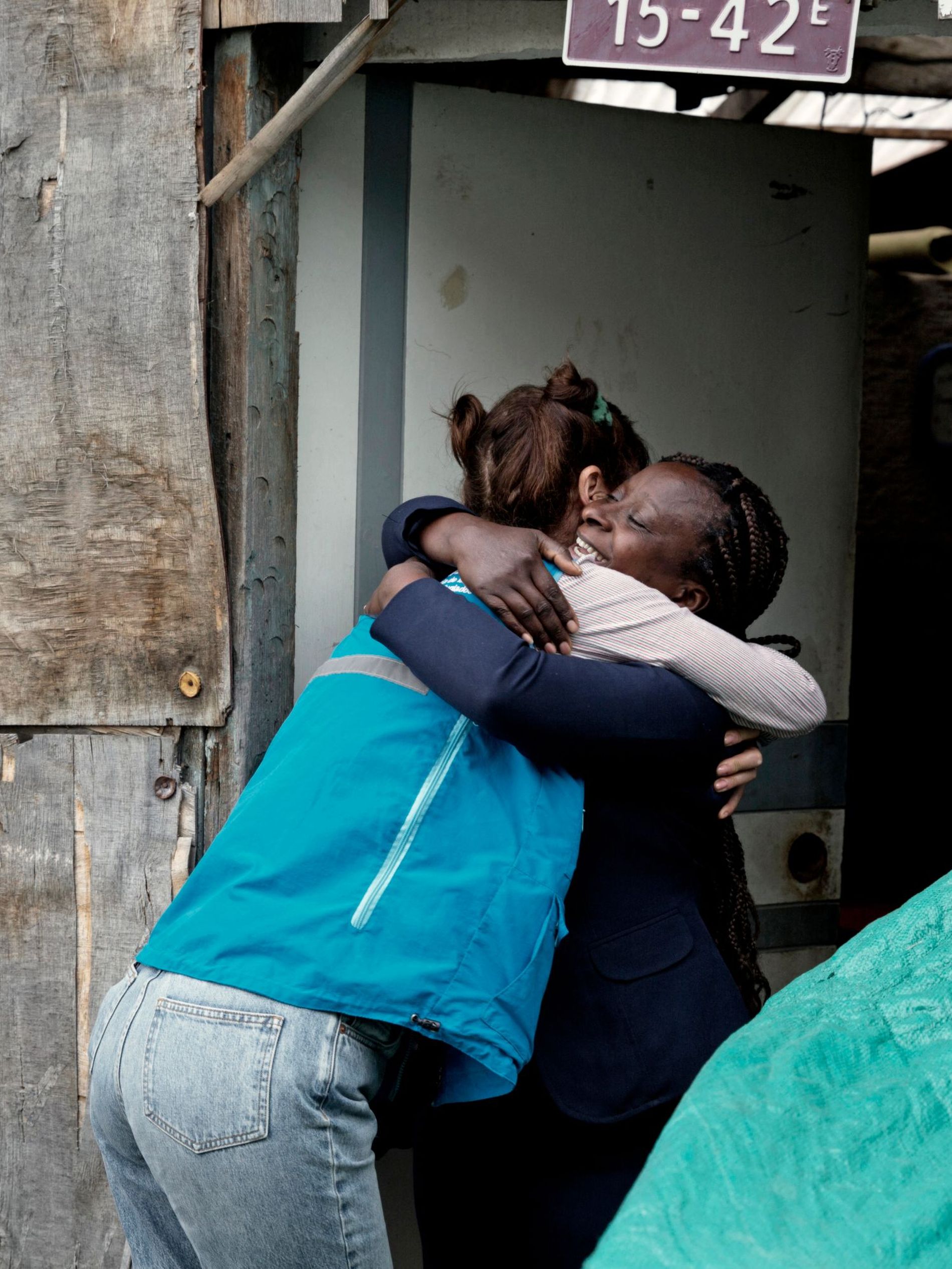 Maribeth has made Bogota her new home with her children. Maribeth beams as she shares hopes that her daughter, Marilyn, might complete her secondary education and go on to succeed in a professional career. Marilyn is currently istudying a technical degree and hopes this may lead to a job. As for her son – well, he's going to be a famous footballer. Her eyes shone with pride as she mapped out their futures.
"And you, Maribeth, what is your future? What is your hope?" I asked.
Her eyes softened, "I dream of living in a lovely house surrounded by trees near the sea with my children close by. But, you know - actually, I know - that I can help people here and am useful so I must stay. I am here to listen as a community leader and am here to help". In particular, Maribeth shares her worries for the Venezuelan refugees, who have arrived by thousands in her city, and wonders aloud how she might be able to help them.
Though Maribeth's life has shifted irreparably with the tragedies brought on by the pandemic, I saw in her someone stronger, prouder, fiercer, and so incredibly articulate. A community leader and a defender of women's rights. So, for Maribeth, and all the forcibly displaced people worldwide, I hope you will join me in showing support and solidarity.