Nestled at the foot of Morocco's Atlas mountains, sits a community project growing natural wonders that are key to the beauty capabilities of the house's most iconic products — discover it here
In collaboration with YSL Beauty.
The relationship between Yves Saint Laurent as a fashion house and the country of Morocco is a rich, storied one that goes back decades. The colourful country, which served as an emotional, creative and personal retreat to the late Mr Saint Laurent was often used as inspiration for his collections and designs. Exposure to a whole different culture on a different continent allowed for him to nurture and expand the ever existing duality and dichotomy of his craft and aesthetic.
While this background may be well known to anyone with a bit of interest in the maison and knowledge of fashion and style history, there is another part of the story that few have heard — a beautiful part that works as a foundation for the house's skincare and beauty advances while infusing them with the powers of the Morocco's fabulous flora: the Ourika Community Gardens.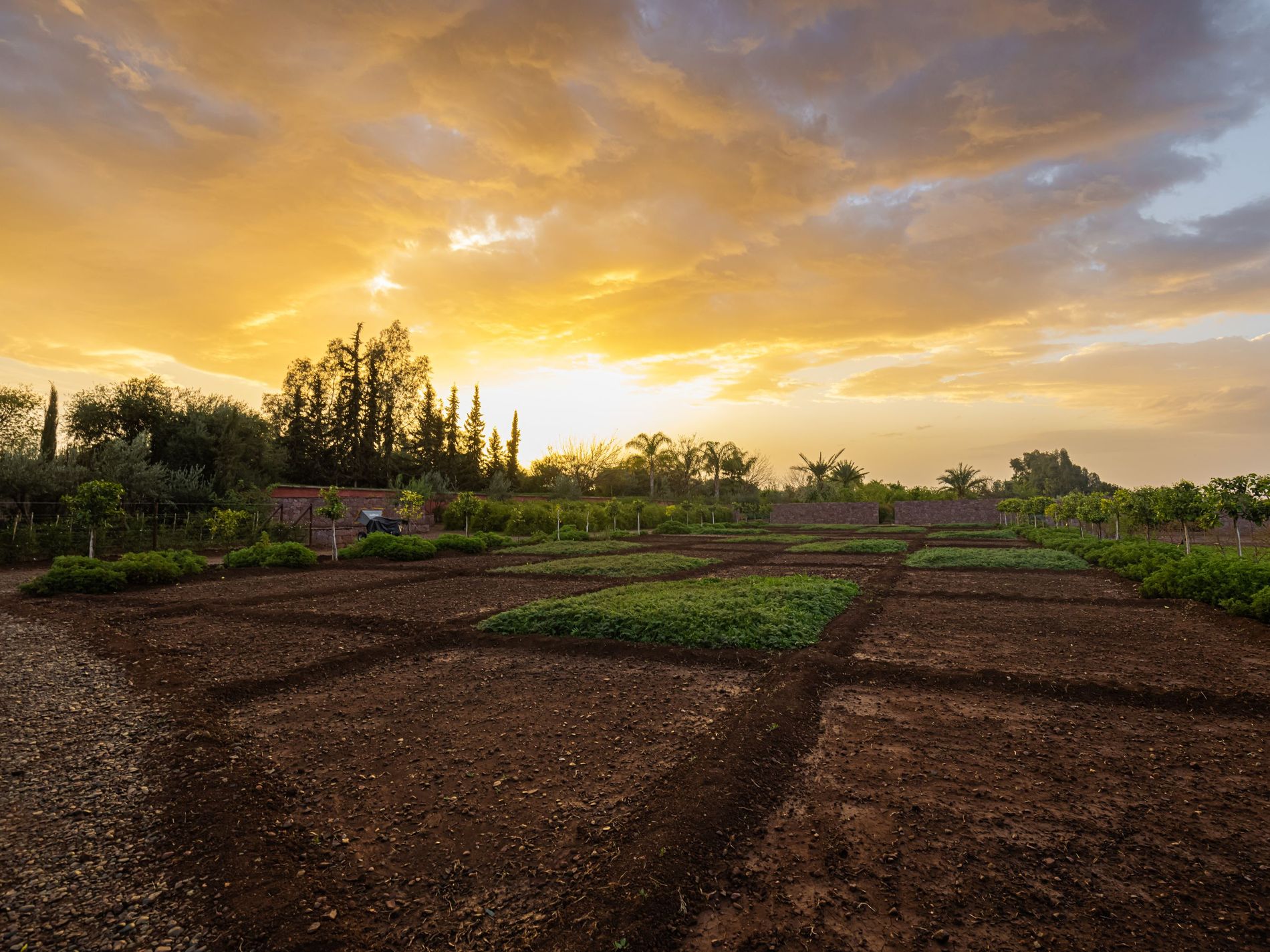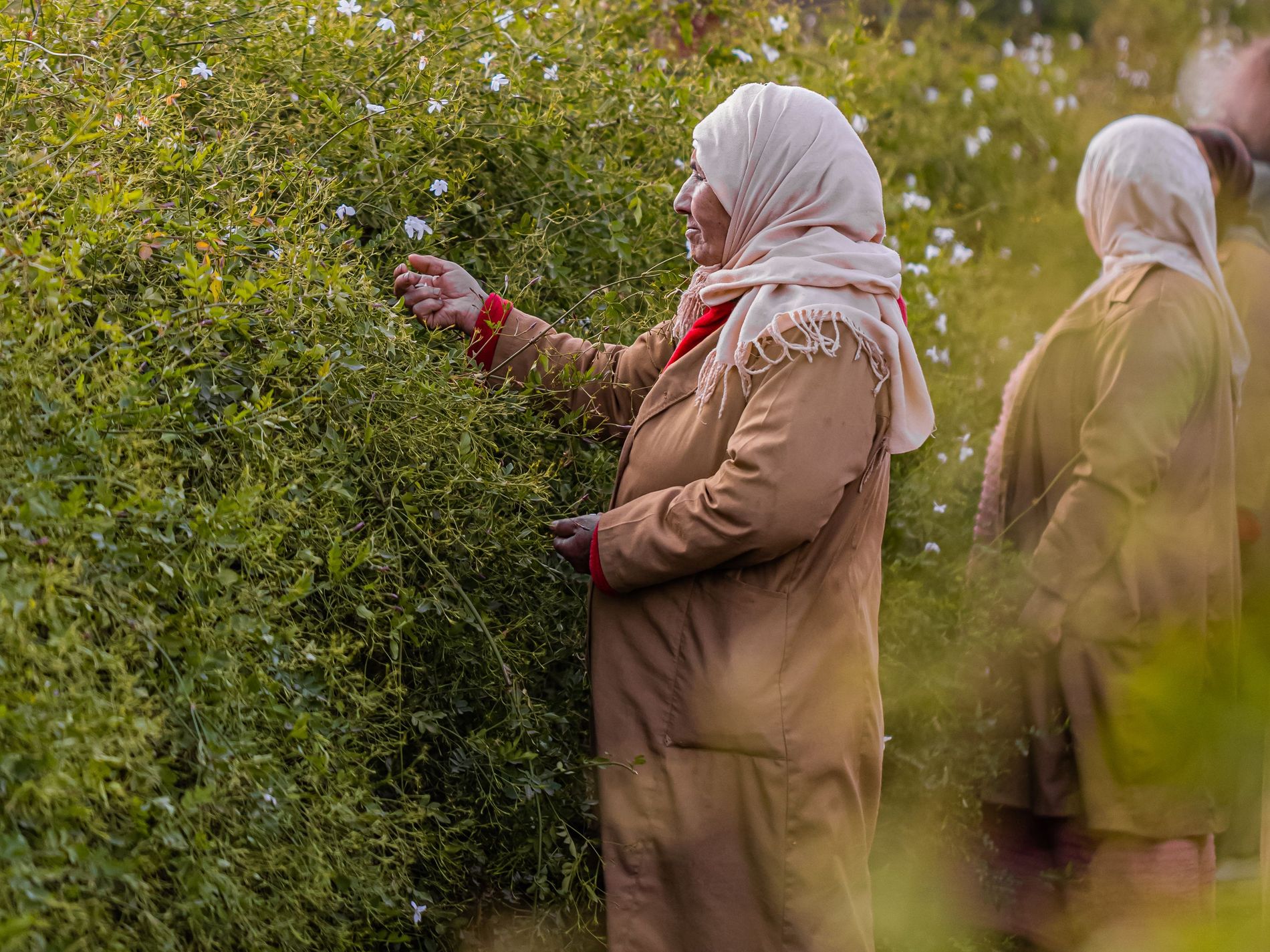 Founded in 2017, the Ourika Community Gardens represent one of the integral efforts the house constantly makes to not only better its own line of production but to be more sustainable and to be able to give back to the communities where the brand operates. As a house, sustainability and nature have always been part of YSL's core values, but the desire to do more was a catalyst for a wealth of new projects to be founded. "We needed to make YSL more natural and introduce nature into it. It was a challenge because YSL wasn't necessarily related to nature – it was associated with couture, Paris, black," explains Stephan Bezy, International General Manager at Yves Saint Laurent Beauté. "We decided to go back to Morocco as it was the place where Mr Saint Laurent discovered colour and always used it as inspiration."
The relationship between YSL Beauty and Morocco wasn't new either. Since 2013, the brand has incorporated saffron into their beauty production, specifically in the Or Rouge line. Saffron, known in skincare for its regenerative properties, is also one of Morocco's most emblematic products, and one which helped form the ties between the beauty section of the house and the green oasis of Yves Saint Laurent.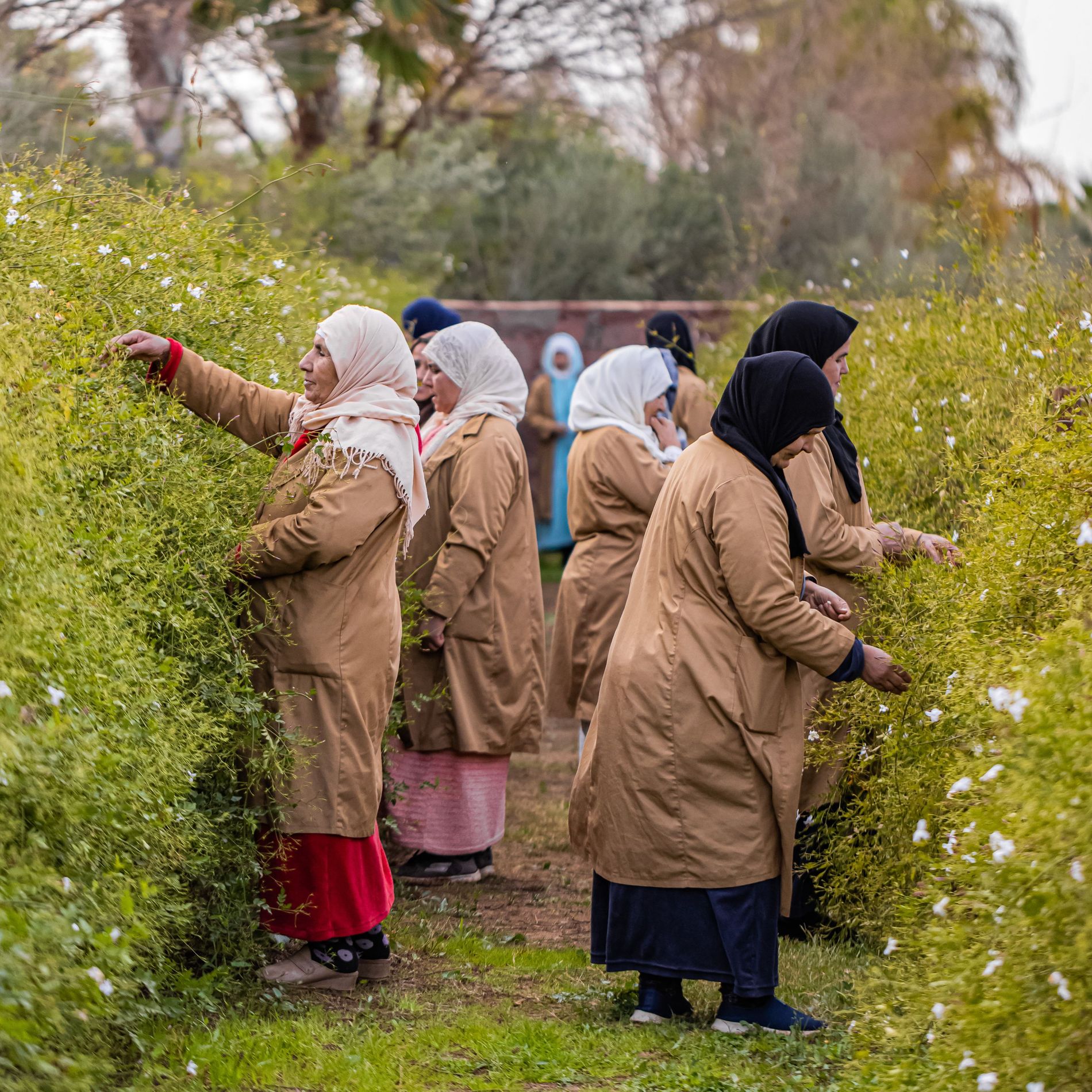 Photo: YSL Beauty.
"Seeking better ways to source saffron we started the garden," explains Caroline Negre, International Sustainability & Scientific Director at Yves Saint Laurent Beauté. Ourika, which was initially created as an open sky laboratory, now assesses the biodiversity impact of production in the region and serves as a workshop to perfect better, more sustainable, ways of sourcing natural ingredients. "We practise regenerative agriculture tactics to enrich the soil during harvesting," says Negre, "and the garden gives back to the people that work with it — they can harvest some of their products and they can sell them for their own profit." Besides the people from YSL, the garden is mostly tended to by locals who formed the first women's cooperative in the region. "The women use the olives to make their own olive oil and sell it. They also use the land during the summer to plant cereal and sell this in their cooperative building in the village," adds Negre.
After YSL's saffron cultivation came the calendula, which is used in the Touche Éclat line thanks to its moisturising and plumping benefits. This in turn was followed by poppy flowers, the pigments from which are key to achieving certain shades of red for the brand. Currently, YSL Beauty is working to ensure that by 2023 each product has at least one ingredient that is sourced from the Ourika Gardens. The project is already a clear success story, yet the efforts to make the gardens' production and harvesting more sustainable, ethical and environmentally friendly continue. "Sustainability has been part of the brand for years," says Negre. "We want to move closer to the consumer and to the people. Changing the rules so we can change the future. This is a pilot that allows us to find better ways to harvest and obtain our materials."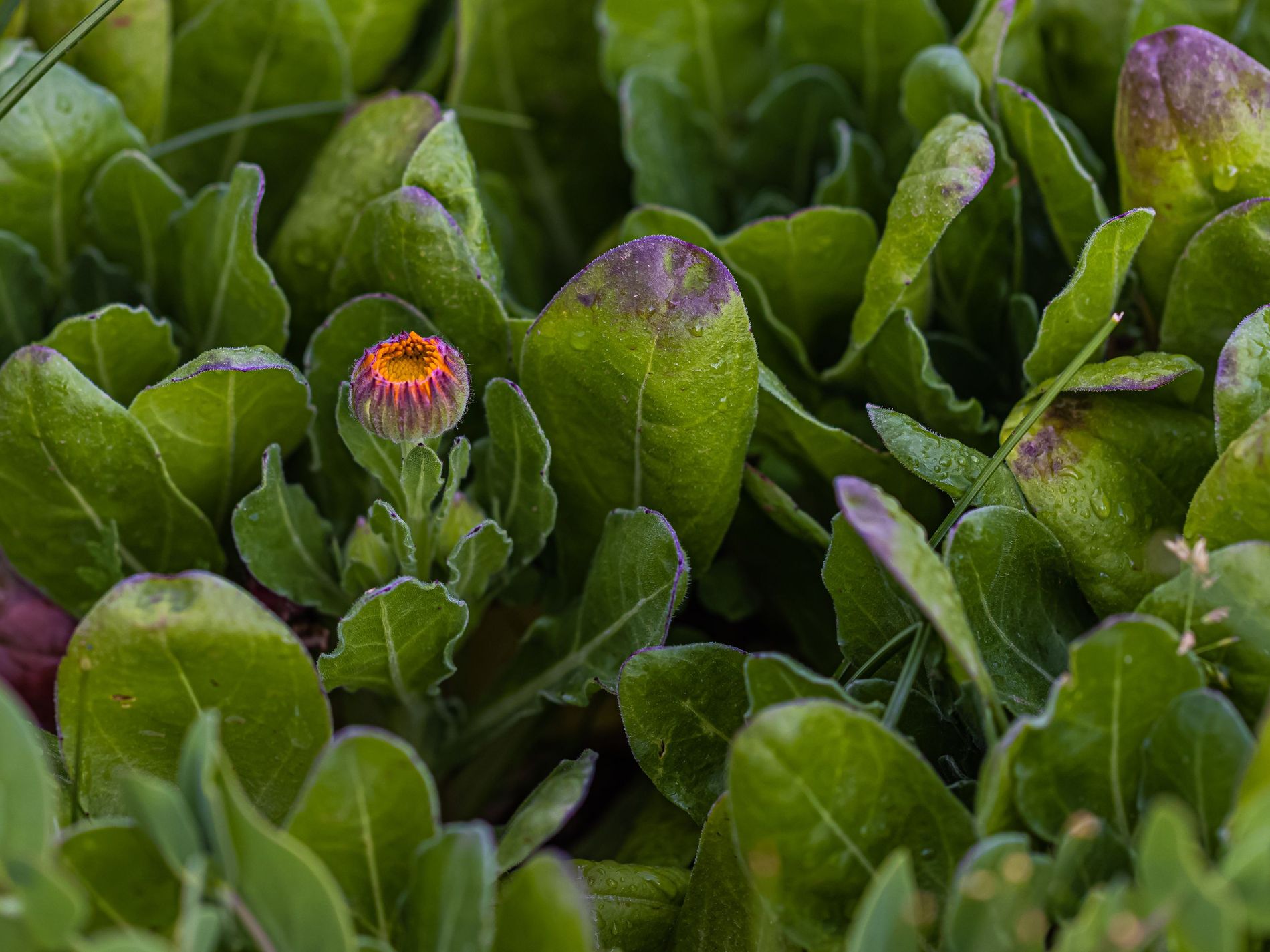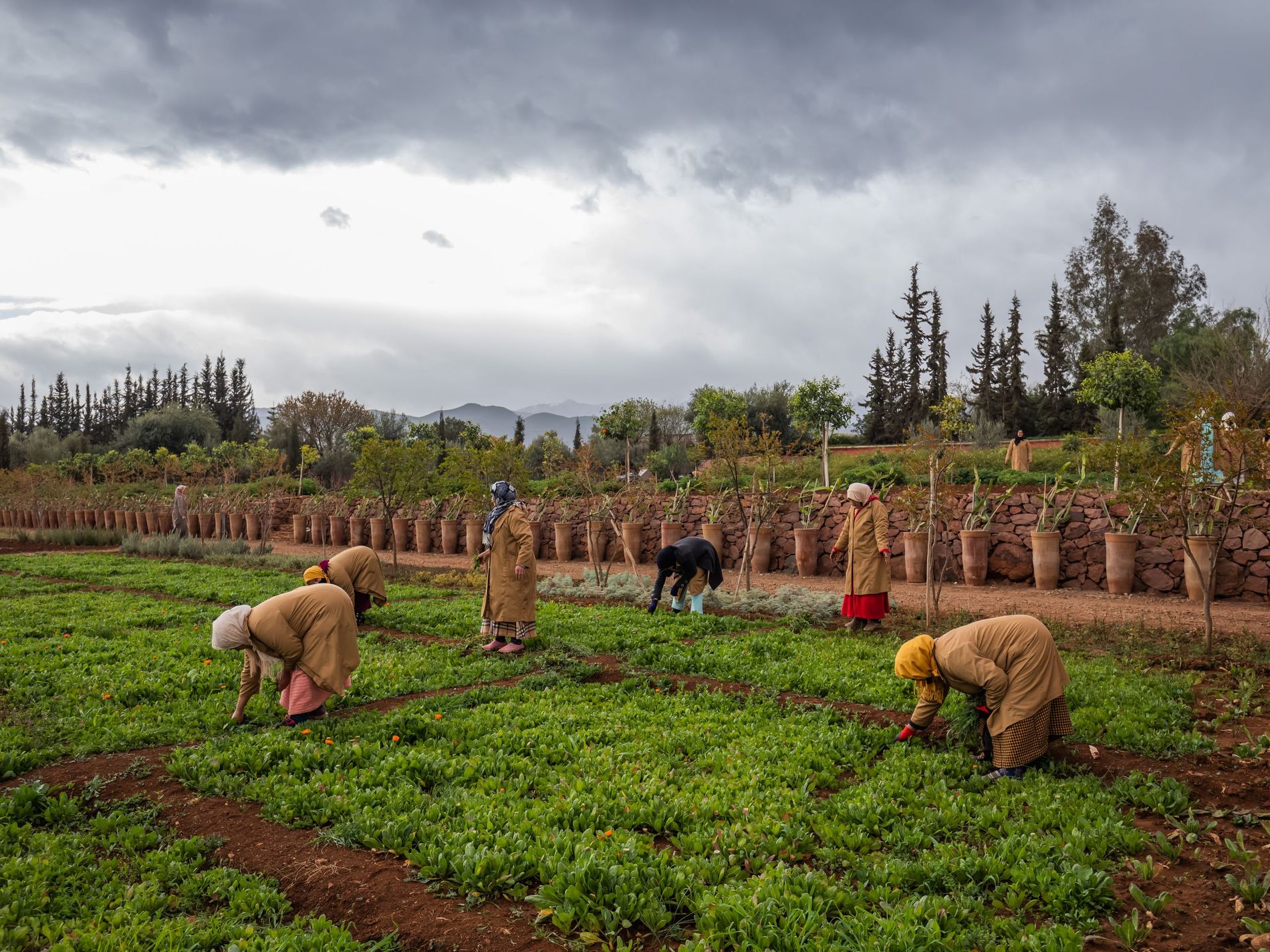 Besides using ingredients direct from the garden, YSL Beauty makeup products take a broader inspiration from the local essence to push the boundaries of what is expected when it comes to colours and aesthetics.
Part of what Yves Saint Laurent is known for is the contrast of bringing couture to the streets, the juxtaposition of a high level of design with a daily background. When one translates this into makeup, colour, boldness and impact are the main aspects that prevail. "We want colour in our lives but we want the colours to speak to us and have a meaning," says Jaron Chan, YSL Beauty's Global VP of Makeup. "People want intensity within an expression of oneself and what they want to showcase."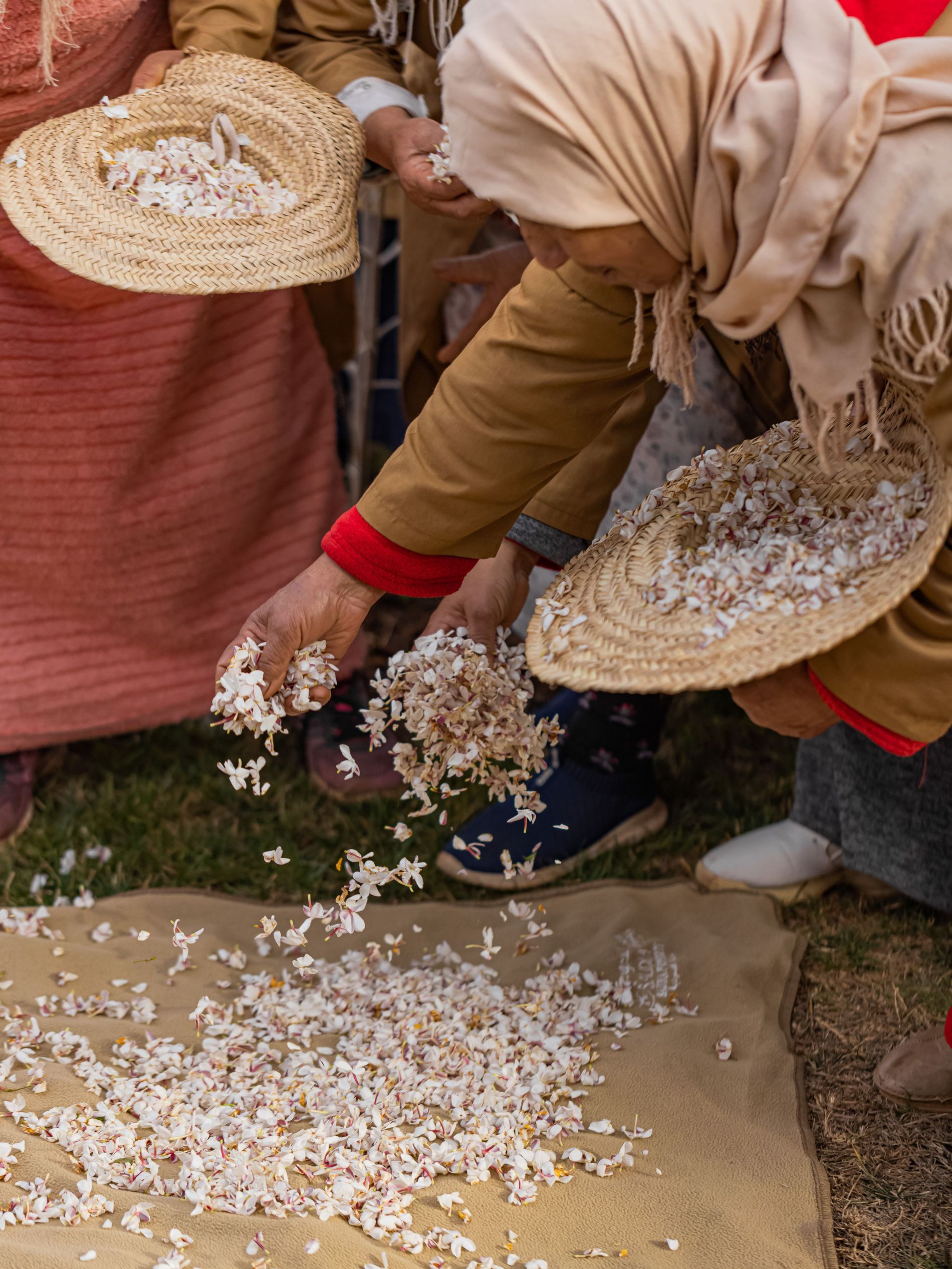 Photo: YSL Beauty.
For some brands, this means offering every colour imaginable. But YSL is different. "When it comes to shades it's not about having the most, it's about having the most relevant shades," says Anke Hadasch, Global VP of Colour Science Métier. And once again, Morocco has a key role in this approach.
While boldness has long been the main pillar of the house, there is also a recognition of the power in neutrals, inspired by the natural shades and tones of the city of Marrakesh and the neighbouring desert dunes"Saharienne is a palette that applies to everyone, it's neutral enough to be approachable but flattering for all," says Tom Pecheux, Global Beauty Director for YSL Beauty, as an example. "You can still be creative and create powerful looks." This is a philosophy that's also clearly on display with the Couture Colour Clutch family, which recently launched the new Le Smokey Eye Radiant Nude palette.
Such considered collections are evidence that while people might know Yves Saint Laurent Beauty for its classic Parisian aesthetic, clean lines and red lips, there is a whole world of inspiration coming out of Africa that also powers its sought-after products. One that not only takes, but gives back to the community, strives for sustainability and brings a unique boldness, colourfulness and life to the YSL range.