This summer, take your cue from Matilda Djerf and break out of the sartorial cocoons of comfort to sport this free-spirited motif
All products featured on Vogue are independently selected by our fashion editors. However, when you buy something through our retail links, we may earn an affiliate commission.
After its 1990s heyday, the butterfly fluttered back into our fashion consciousness on the runways of the spring/summer 2022 and resort season. Bruno Sialelli pushed nostalgic buttons at Lanvin, presenting a slip emblazoned with the motif, paired with butterfly-shaped sunglasses. At Chanel, multiple looks took flight with an abstract butterfly print and fluttering appliqués, and at Alberta Ferretti, we saw a perforated black butterfly top.
Now, for autumn/winter 2022, the butterfly motif has the fashion industry in a chokehold, with Dries Van Noten presenting beaded butterfly chokers, Mithridate placing gilded butterfly brooches on its models, and Swedish Lazoschmidl letting the symbol permeate almost every look.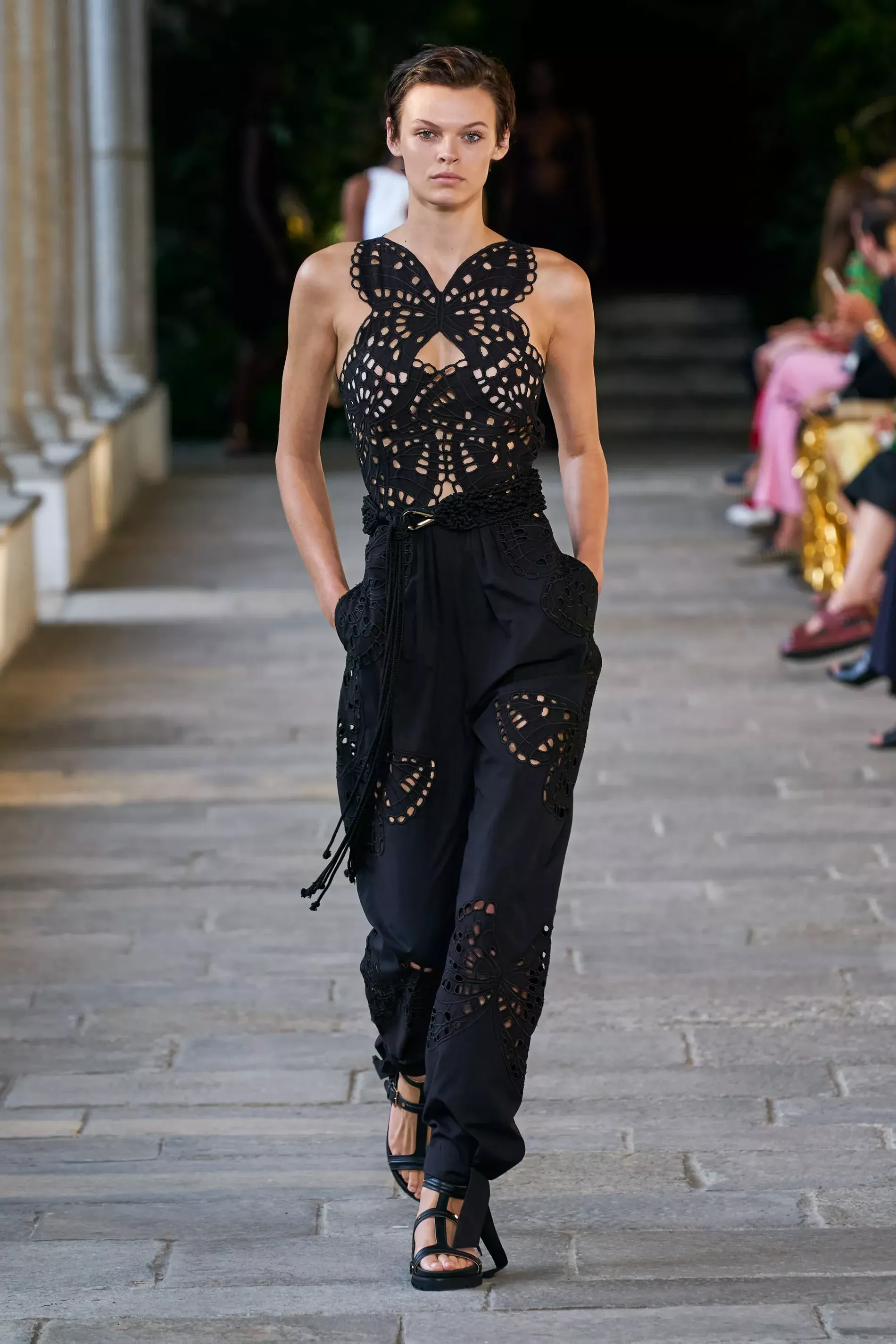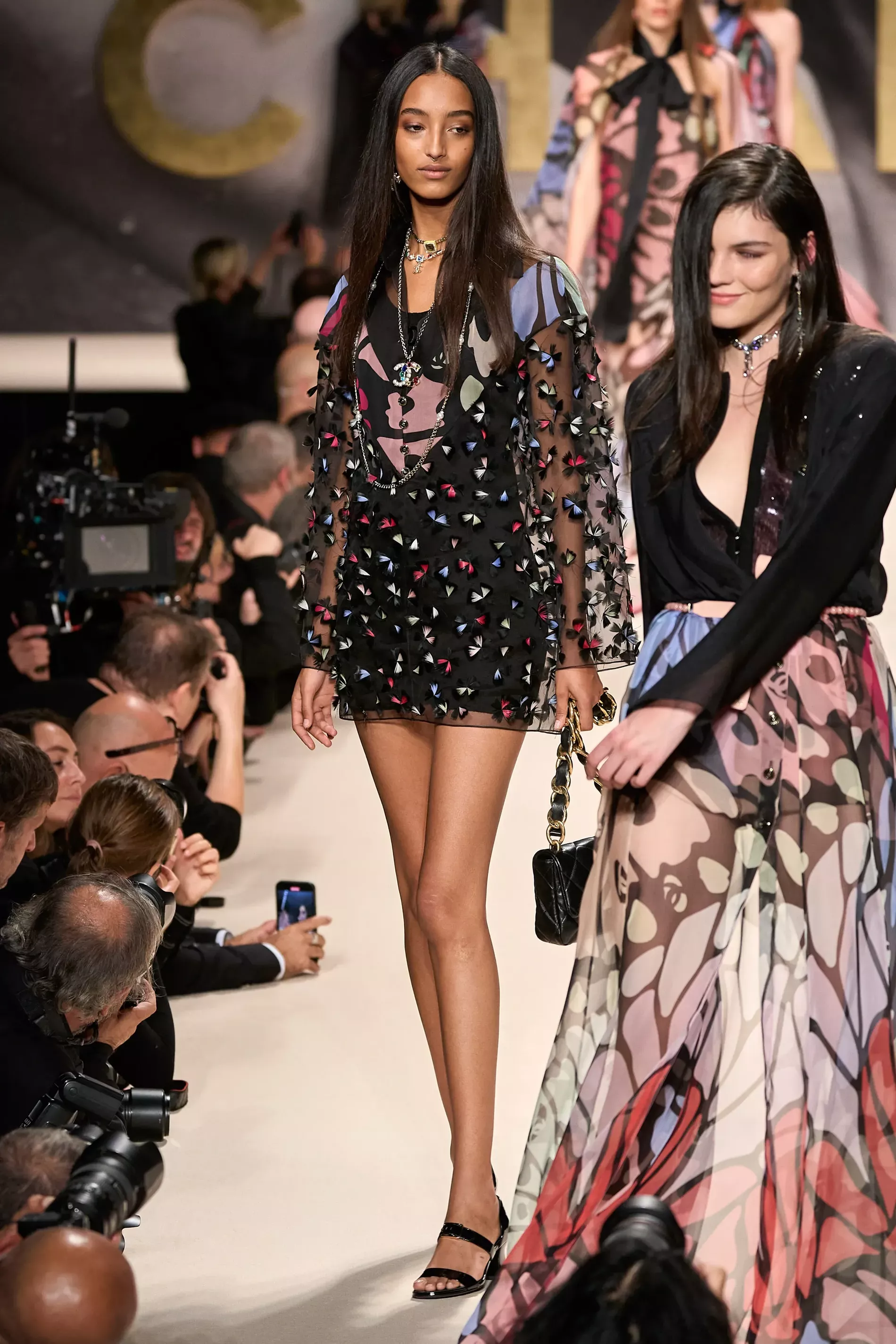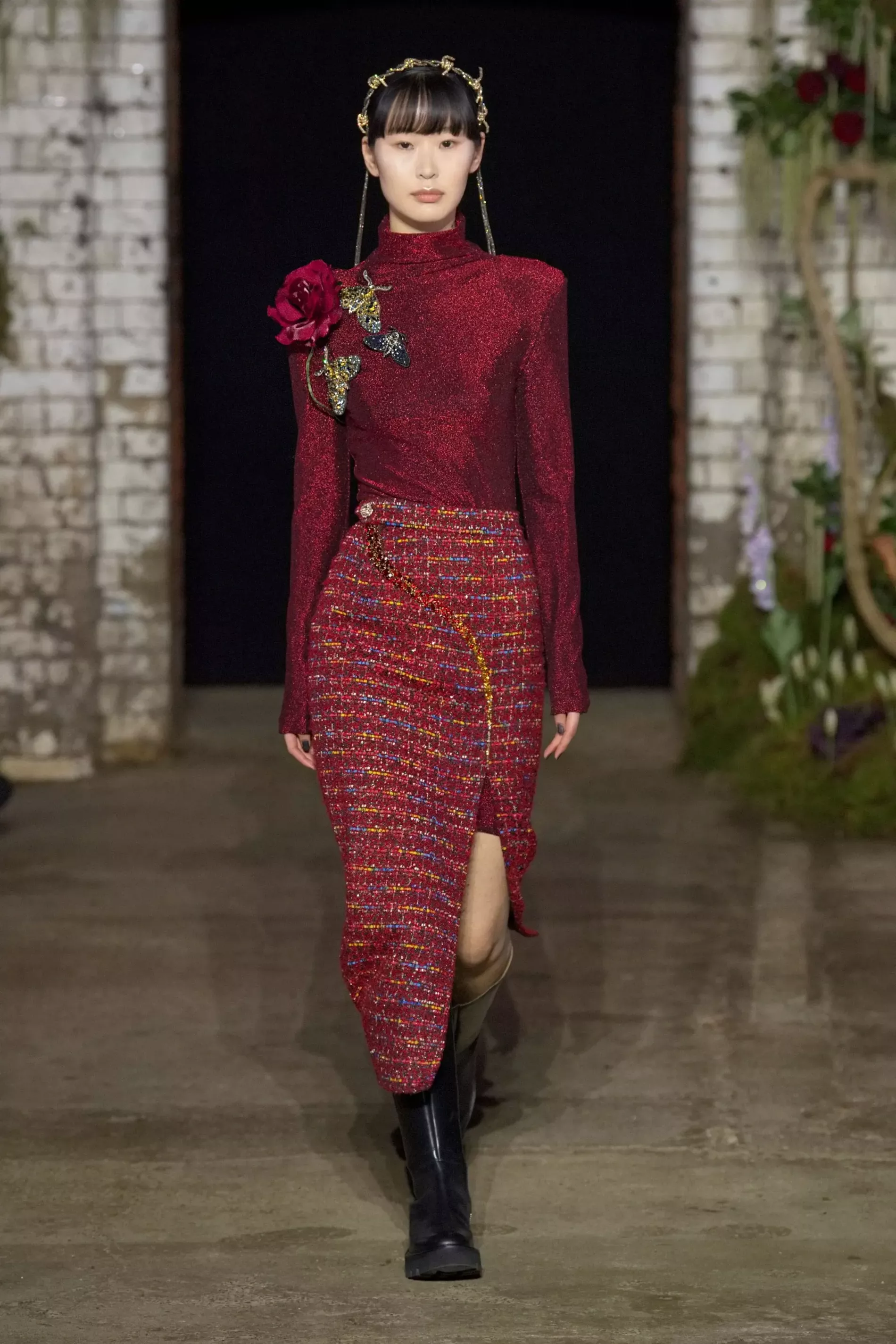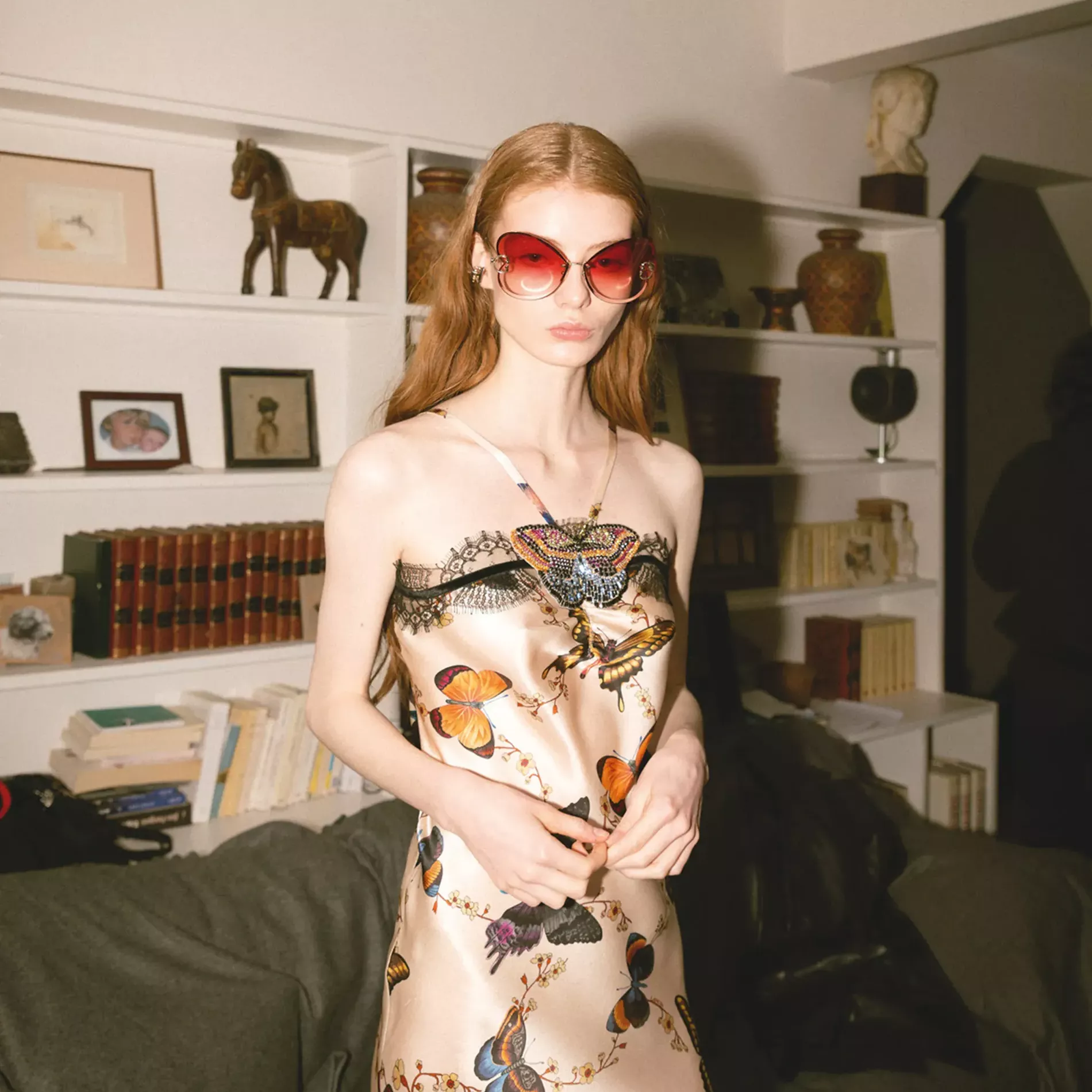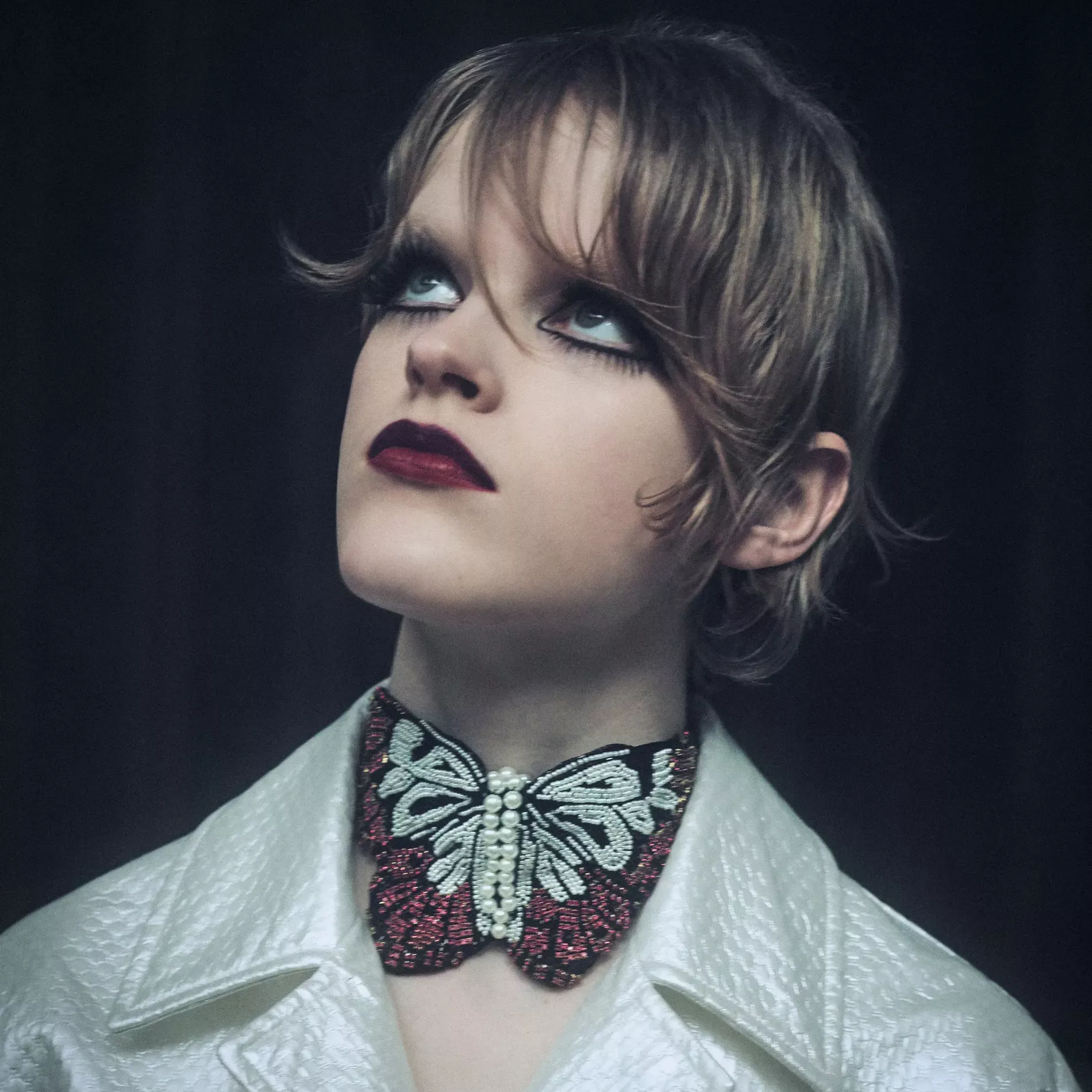 However, Blumarine heralded the motif, introducing the Y2K symbol as a brand signature in the autumn/winter 2021 collection. Nicola Brognano coded a collection infused with 2000s glamorous pop references, featuring butterflies as the main attraction. Since then, the winged creature has cornered a market of hungry Gen-Z sartorialists for the brand, looking towards the turn of the millennia for inspiration. Rendered in butterfly tops – arguably directly inspired by Emanuel Ungaro's version for Mariah Carey in the year 2000 – embroidery and prints, it has already become a decade-defining motif for the early 2020s.
Historically, insects have always fascinated some of fashion's most influential designers. One such example is Elsa Schiaparelli's penchant for using bugs in her surrealist designs. For example, Schiaparelli's summer 1937 collection featured a colourful butterfly print on a cream background. She would utilise the motif in her famous embellished dinner jackets in the form of stoned embroidery and shapely buttons.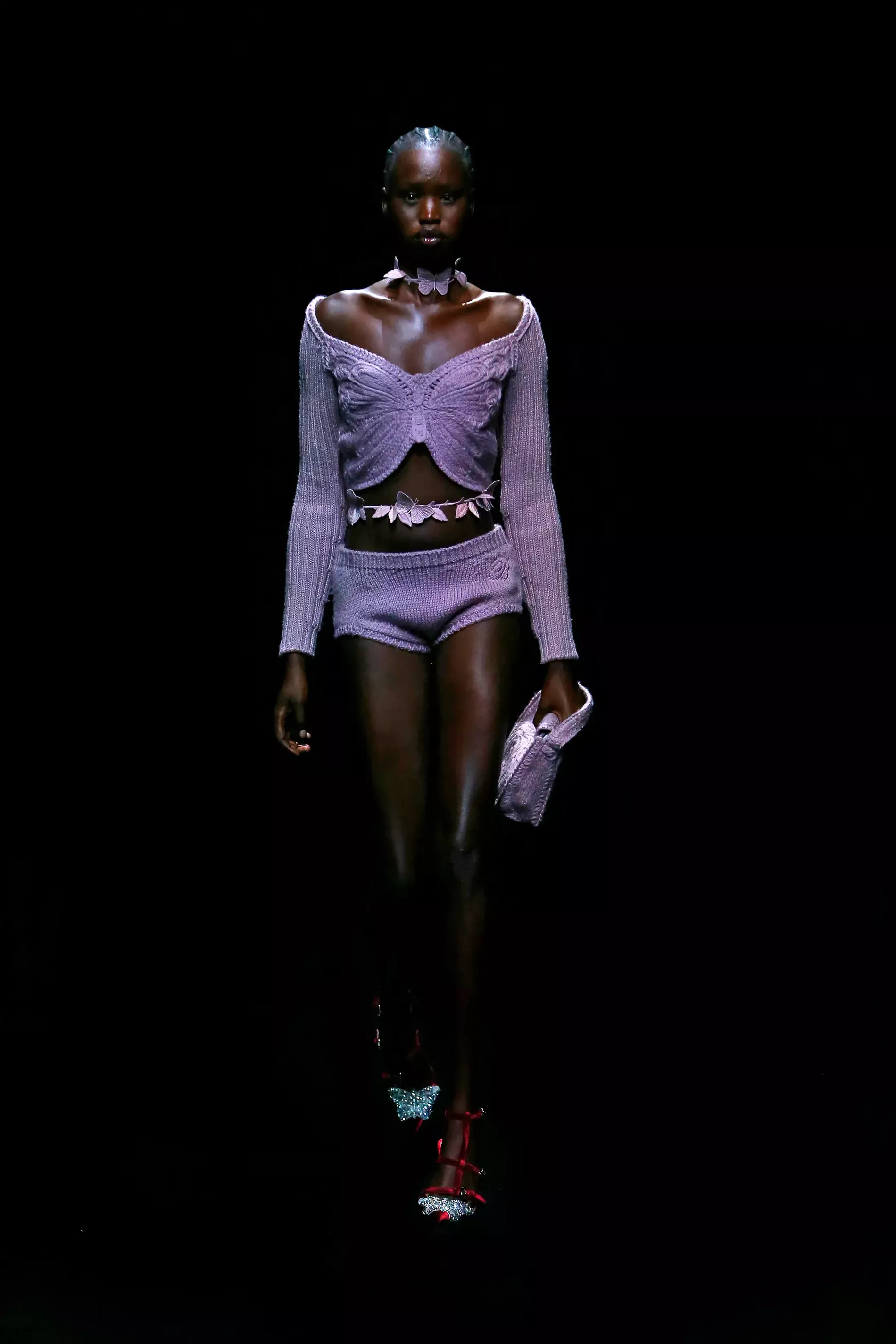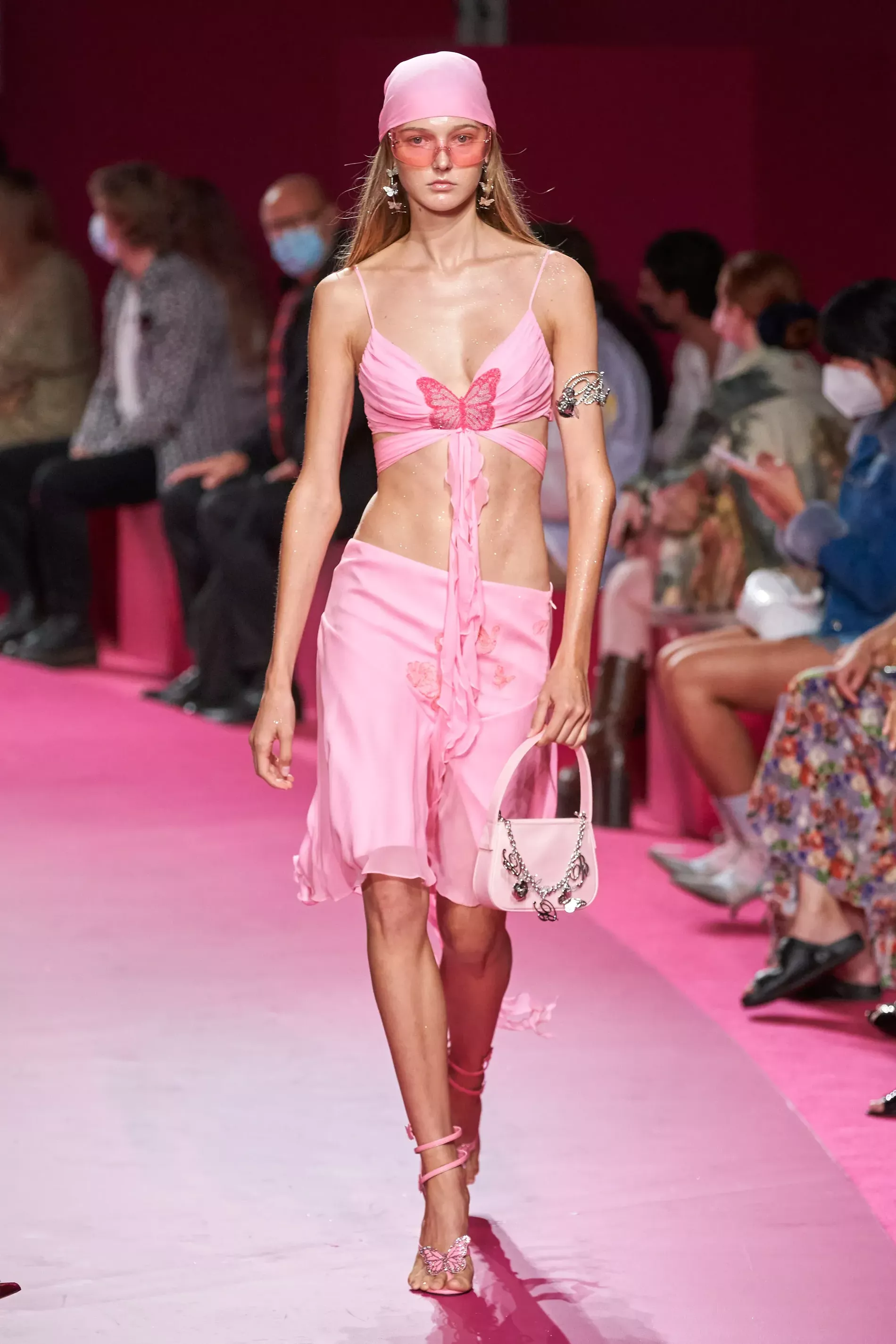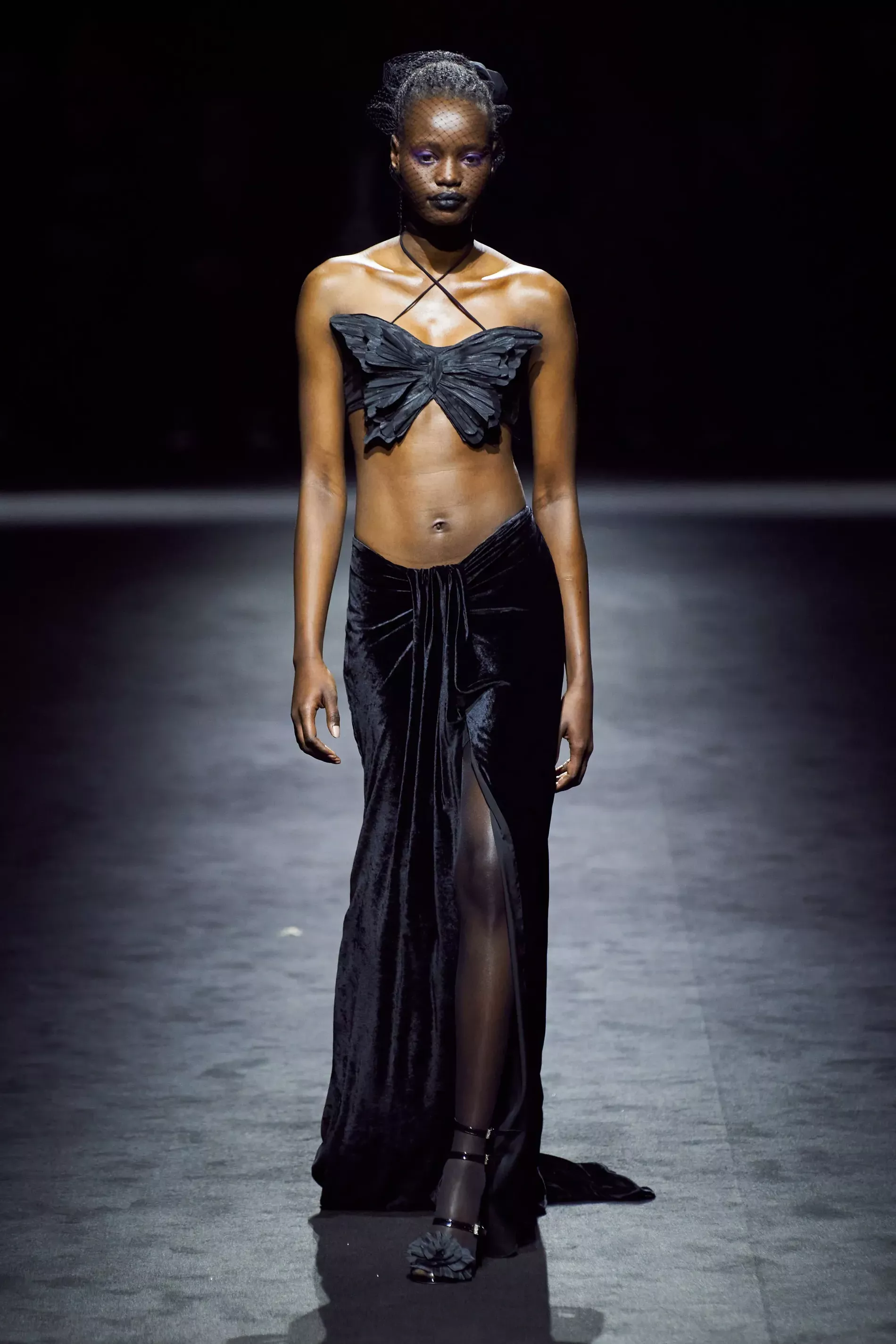 Internationally, the butterfly has been adopted by a slew of singers subscribing to the bubblegum pop genre – from Duo Lipa (who can forget her homage to Christina Aguilera's epic Versace butterfly dress from the 2000 Grammys?) to Olivia Rodrigo. In the Nordics, however, Matilda Djerf has become the modern blueprint for how to style the butterfly motif.
Butterflies have been popping up in the taste-maker's Instagram feed on the regular, spawning endless inspiration for incorporating the canonically kitsch symbol into our Scandinavian wardrobes. From embellished shoes to butterfly hair clips, emulating the look is surprisingly easy. Rely on the butterfly as the statement piece, whether printed or embroidered, and build you look of muted tailoring around it.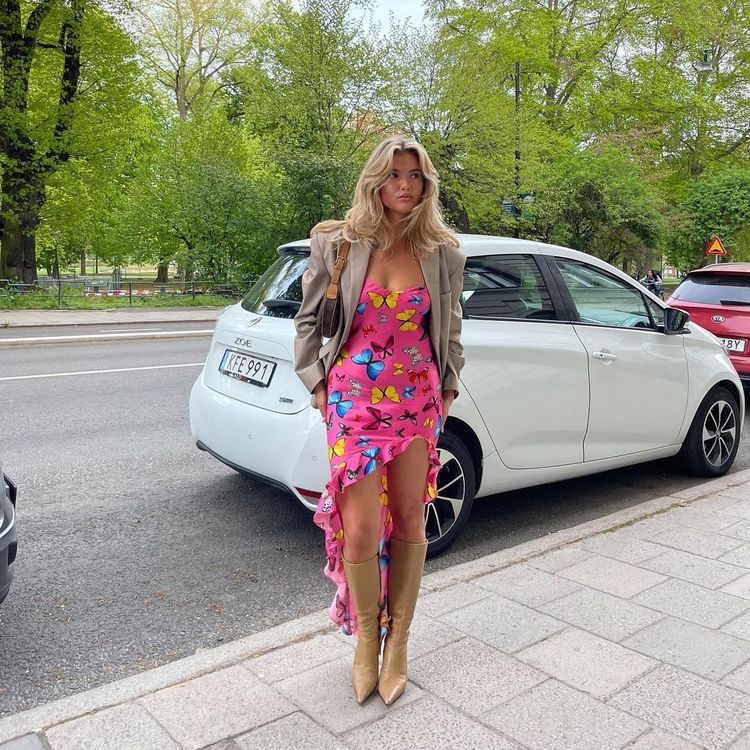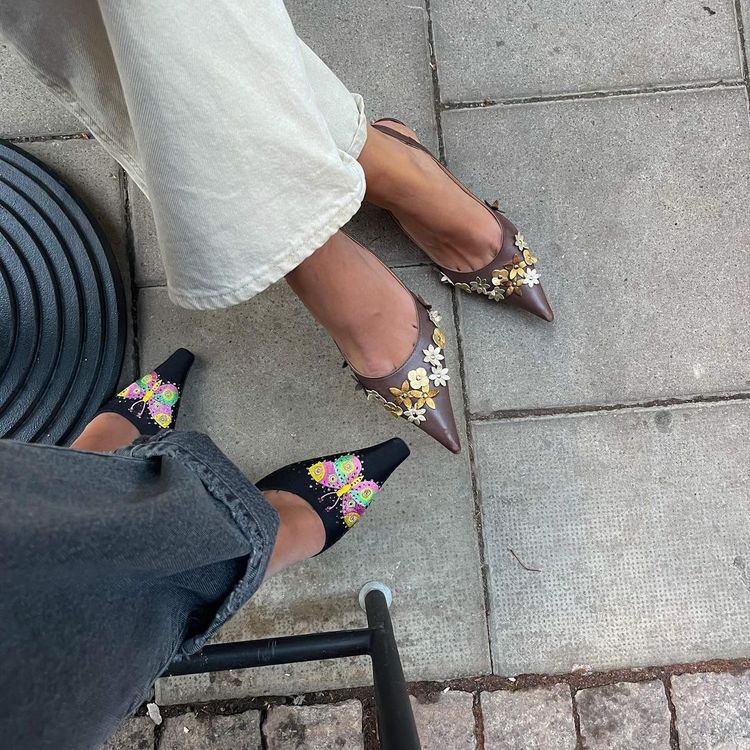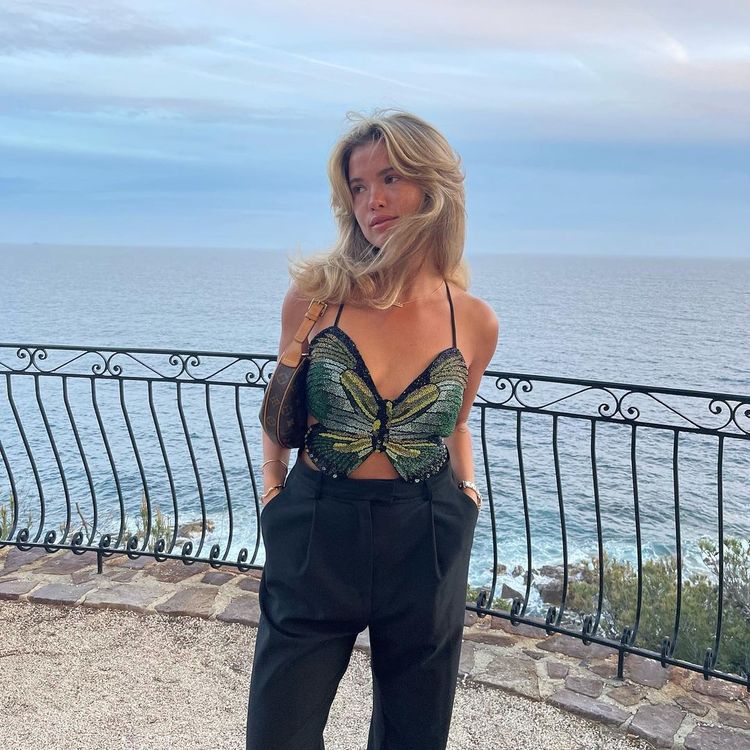 Although a majority of the Swedish content creator's butterfly wardrobe has been sourced to pre-loved websites, some items like the above pictured butterfly top by Cult Gaia or the bright pink Mirae dress is still available on respective brands' website. Vogue Scandinavia's edit of the best butterfly-boasting wardrobe additions to buy now. Below, discovered the very best the butterfly trend has to offer:
---
Vogue Scandinavia's butterfly edit