If you're suffering from sudden breakouts and looking to the stars for answers, read our guide first
All products featured on Vogue are independently selected by our editors. However, when you buy something through our retail links, we may earn an affiliate commission.
If you've been on any social media platform of late, you'll know there's been increasing conversation around 'second puberty'. Surely once was bad enough, so rest assured, if you're experiencing a bout of existential angst right about now, this isn't a medical term.
The World Health Organisation defines adolescence as "the phase of life between childhood and adulthood, from 10 to 19," a time when hormones surge, body hair makes itself apparent and our bodies change (hello periods if you're cisgender female). So to avoid any confusion, the only actual puberty you'll ever go through is in your teens.
But there are those that argue that Saturn's Return – the orbital spot the planet was in when you were born – takes 29.5 years. So this surely explains the sudden breakouts you're experiencing in your mid to late 20s, right? Well, no.
To be clear, astrology doesn't influence acne. "Acne occurs as a result of the complex interplay between hormones, sticky skin cells leading to blocked pores (follicular hyperkeratinisation), bacterial action (especially cutibacterium acnes) and excess oil or sebum production," says consultant dermatologist Dr. Anjali Mahto. And as you don't magically slot into an adult body the moment you turn 18, it's completely normal to experience breakouts in your 20s.
If you're in any doubt, according to the American Academy of Dermatology, acne may begin in puberty but 85 per cent of people between the ages of 12 and 24 experience minor acne.
So rather than look to the stars for guidance, here are some science-backed tips to deal with breakouts:
Cleanse twice daily
Over-cleansing the skin is a key driver of oil production, so restrict your face washing to morning and night. This will remove all the dirt, debris, sweat and makeup that's sitting on your skin's surface without completely stripping skin of its natural oils, throwing skin into a state of imbalance. Better yet, Dr Mahto recommends choosing a foaming cleanser spiked with glycolic acid or salicylic acid, which is known to break down the sticky plug of dirt, dead skin and excess from pores that can lead to the formation of a spot. Try: The Inkey List Salicylic Acid Cleanser or Caia Cosmetics Active Cleanser.
Use a non-comedogenic moisturiser
As Martin Lyne, founder of Woods Copenhagen, previously told Vogue Scandinavia moisturisers for oily skin are crucial as skin can be both oily and dehydrated. "If you don't use moisturiser, the body's sebum production goes into overdrive as pores send in even more oil to compensate for the dehydration. That oil then leaves skin more congested but not hydrated," he explains. Good options, according to Lyne, "are gel moisturisers that are water based and won't leave a heavy, sticky residue on the skin." Murad Clarifying Oil-Free Water Gel and Woods Copenhagen 24-hour Hydra Gel are both lightweight options.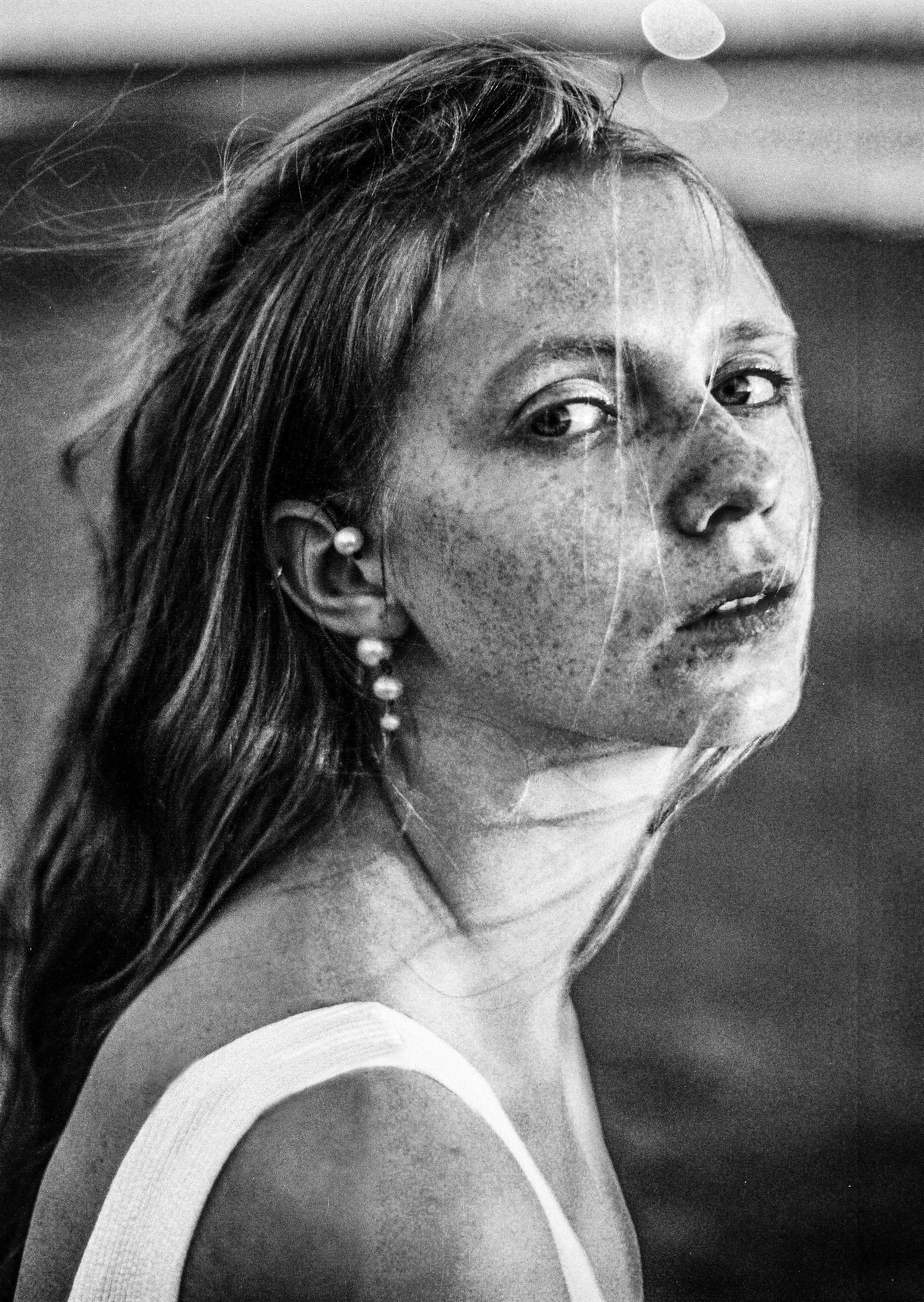 Photo: Julia Astok
Exfoliate twice a week
Apply a retinol cream overnight
Before being touted as a wrinkle-smoothing ingredient, retinol was used to clear up acne. Applied overnight, it helps to unclog pores, reduce the formation of blackheads and whiteheads, and calm inflammation. "Retinol, a vitamin A derivative, is one of the few ingredients that has scientifically proven effects to improve the skin," explains Verso founder Lars Fredriksson. One reason vitamin A is so irritating, says Fredriksson, is that it speeds up cell turnover while your skin's natural hydration can't keep up. "We created the Super Facial Serum with our Retinol 8 technology but also vitamin B3 to help build moisture in the skin." So you can tackle spots without skin feeling dry, flaky and sore to the touch.
But always keep in mind, some acne can't be treated with skincare alone, so, in this case, do see a dermatologist.