Let us present the sweet surprise to set the tone for your next Saturday soiree or an all out summer bash: brown cheese ice cream. Trust us, your taste buds will thank you...
Brown cheese is a caramel-like, sweet, and tangy delicacy that, in fact, isn't really a cheese at all. Largely unknown to most of the world, it is uniquely Norwegian; an everyday staple and an important part of the country's culinary heritage.
Usually served on rolls and waffles for breakfast, brown cheese have endless gastronomic applications and can be cultivated in novel new ways – as long as you dare to experiment. For instance, ice cream. Now that summer is here, this alternative recipe is exactly the sort of seasonal treat we longing for...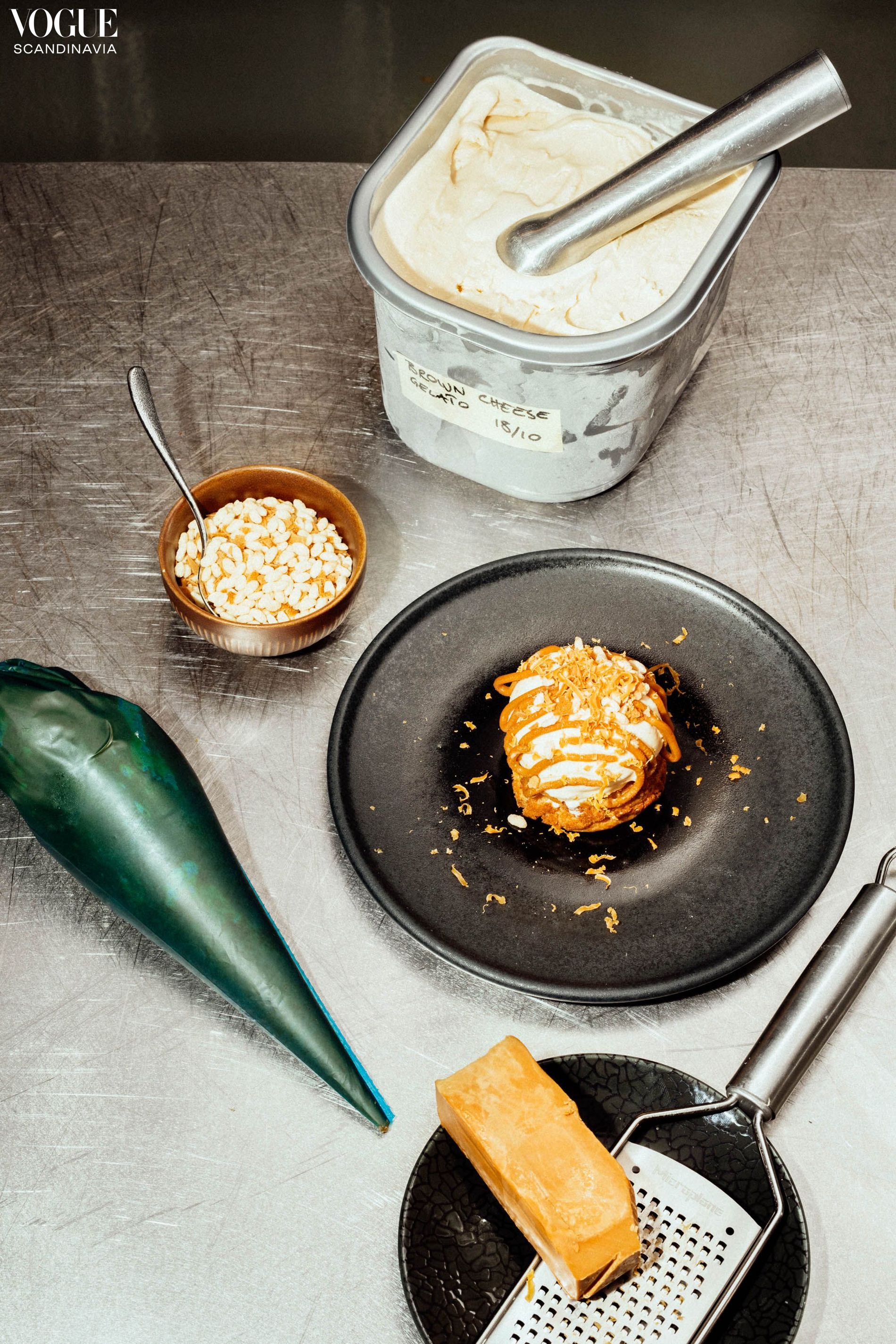 Photo: Anne Valeur
Ingredients
220g milk
200g cream
1 star anise, sliced
130g cream cheese
250g brown cheese grated
35g white miso
100g egg yolks
Pinch of salt
100g brown sugar
Method
Whisk the yolks with brown sugar and miso.
Warm the milk, cream, star anise and cream cheese.
Pour the warm milk/cream over the egg yolks and continue to cook until thick (around 80c)
Add the grated cheese and whisk to combine. Taste and add a little salt.
Pass through a sieve and freeze with an ice cream machine or in a container if you don't have.
Remove from freezer 5-10 minutes before needed.
Serve with...
A crispy waffle base and brown cheese grated on top – the best way to enhance this sweet treat's flavour.