We asked some of our favourite Scandi tastemakers for their tips on hosting the perfect dinner...
The old – albeit annoying – adage about not appreciating what you have until it's gone rings truer than ever in 2021. All of us have missed getting together with friends, which might be why the dinner party appears to be having not only a renaissance, but a revolution. As we make the most of the remaining extra hours of sunlight we share practical tips on how to ensure your next dinner party is a success:
Decide on the mood
Tired dinner party tropes – multiple, meticulously plated courses and a host holed up in the kitchen – can be left at the door with the shoes. The new dinner party is warm, worry-free and even raucous, because, as Danish designer Nynne Kunde says, "a great get-together is, in the end, about having a great time with people you care about, having long conversations and laughing until early in the morning."
Still, there's no escaping tablescaping, regardless of how minimal you keep it. Dinner parties revolve around the table – for many, the beating heart of a home – however, dressing it doesn't have to take weeks of planning. Mix and match vintage and secondhand crockery, cutlery and glasses to channel cottage-core (and champion sustainability). Or, if you prefer a cleaner aesthetic, Arket's homeware range includes some wonderfully whimsical serving plates that look particularly striking when placed atop a crisp, white tablecloth. Anine Bing likes to arrange Georg Jensen's undulating silver cutlery and voluptuous glassware around her ever-growing Royal Copenhagen collection – "Each time I travel home to Denmark, I buy a few more pieces," says Bing.
Think about the extras
Candles are very much basking in the limelight this year – you can pick up a handful in delightful colours and curves from Hay or Fabrek – and flora, freshly plucked or dried, doesn't need to be cumbersome. Whether arranged in small vessels or strewn nonchalantly, it's all the better if your arrangements don't intrude upon the passing of plates or sharing of secrets.
Keep the menu simple
When it comes to what to serve, forget the fuss. Opt for big, sharing plates and salads that people can dig into as they please. Pre-prepare smorgasbords, condiments and painterly platters that add easy explosions of colour for minimum hassle. Even the simplest of pasta dishes look impressively bold when twirled in the centre of a beautiful plate.
Retro desserts are comforting, fun and photogenic — as Rotate Birger Christensen co-founder Jeanette Madsen recently demonstrated with her simple yet impressive lemon meringue pies. Look to Mikkel Karstad's new Nordic Family Kitchen book, which celebrates the seasonal and local, and zhuzh up a traditional apple pie with ricotta, lemon thyme and blue cornflower.
Mikkel Karstad
Nordic Family Kitchen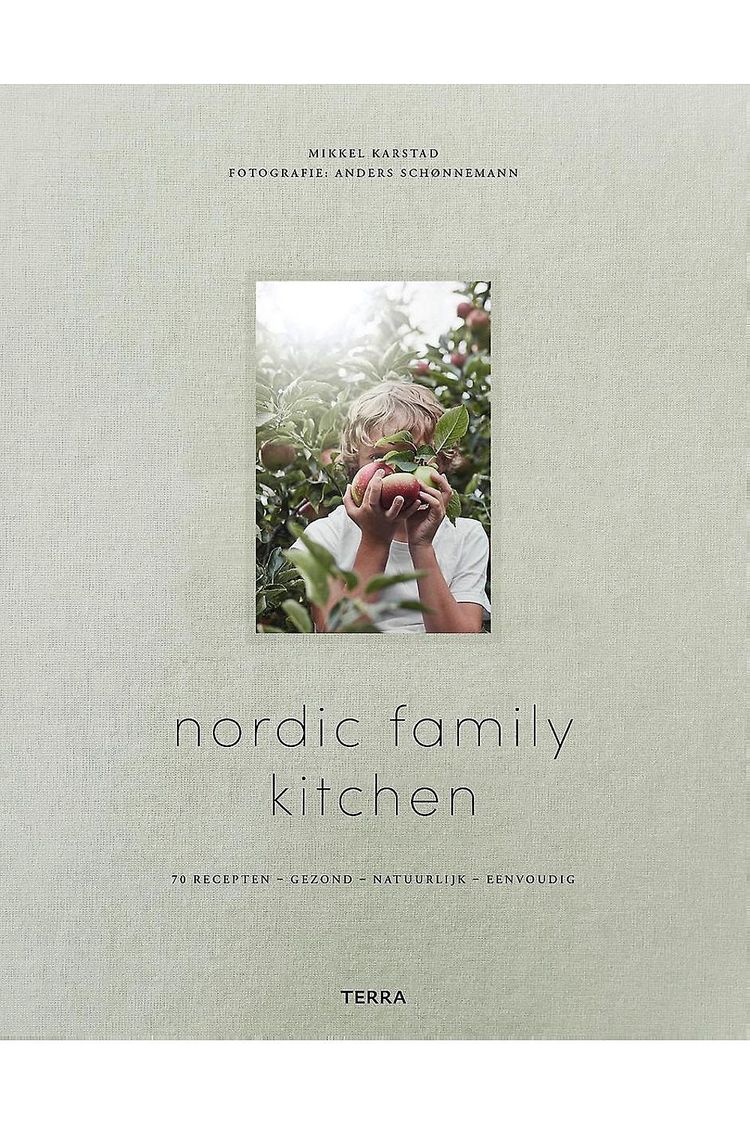 Consider a low-intervention wine
Don't worry if you forget anything, as at least one friend will likely find it impossible to turn up empty-handed, whether it's with homemade pickles, after dinner confections or extra drinks. Speaking of tipples, model Freja Wewer recommends a few bottles of natural wine. Its low-intervention will balance out any guilt induced by overindulgence, plus it means that you can spend less time preparing drinks. "I would rather be out chatting with my friends," she says.
Finally, dress yourself for the occasion
As the host, you must be ready at all times to top up glasses and collect plates (even if you imagine your guests will be helpful, you'll still spend lots of the evening dashing in and out of the kitchen). Opt for something practical but opulent, such as a fanciful floral dress by Copenhagen-based brand Stine Goya, paired with simple slides from Flattered. All for the good of the guests, of course…