With desperate images showing thousands of people trying to flee the capital of Kabul, we round up seven charities and organisations on the ground that you can donate to
The devastating situation in Afghanistan has led to an outpouring of despair and anger around the world, as desperate images have shown thousands of people trying to flee the capital of Kabul, which fell to the Taliban on 15 August following the withdrawal of US troops from the country.
There are fears in particular for the fate of Afghan women and girls, who worry about the curtailing of freedoms they may now face. Women have already been sent home from their jobs, with female students also saying goodbye to their professors, unsure if they'll be able to return to university. There have also been shocking reports that girls as young as 12 are being forced to marry Taliban fighters. Under the Taliban regime in 1996 to 2001, girls were banned from school and women were unable to work. In public, women were also forced to wear a burka and had to be accompanied by a male escort at all times.
Given the complexity and gravity of the situation, it's easy to feel powerless right now. Here, we round up seven global charities and organisations working on the ground to help those being affected by the crisis in Afghanistan.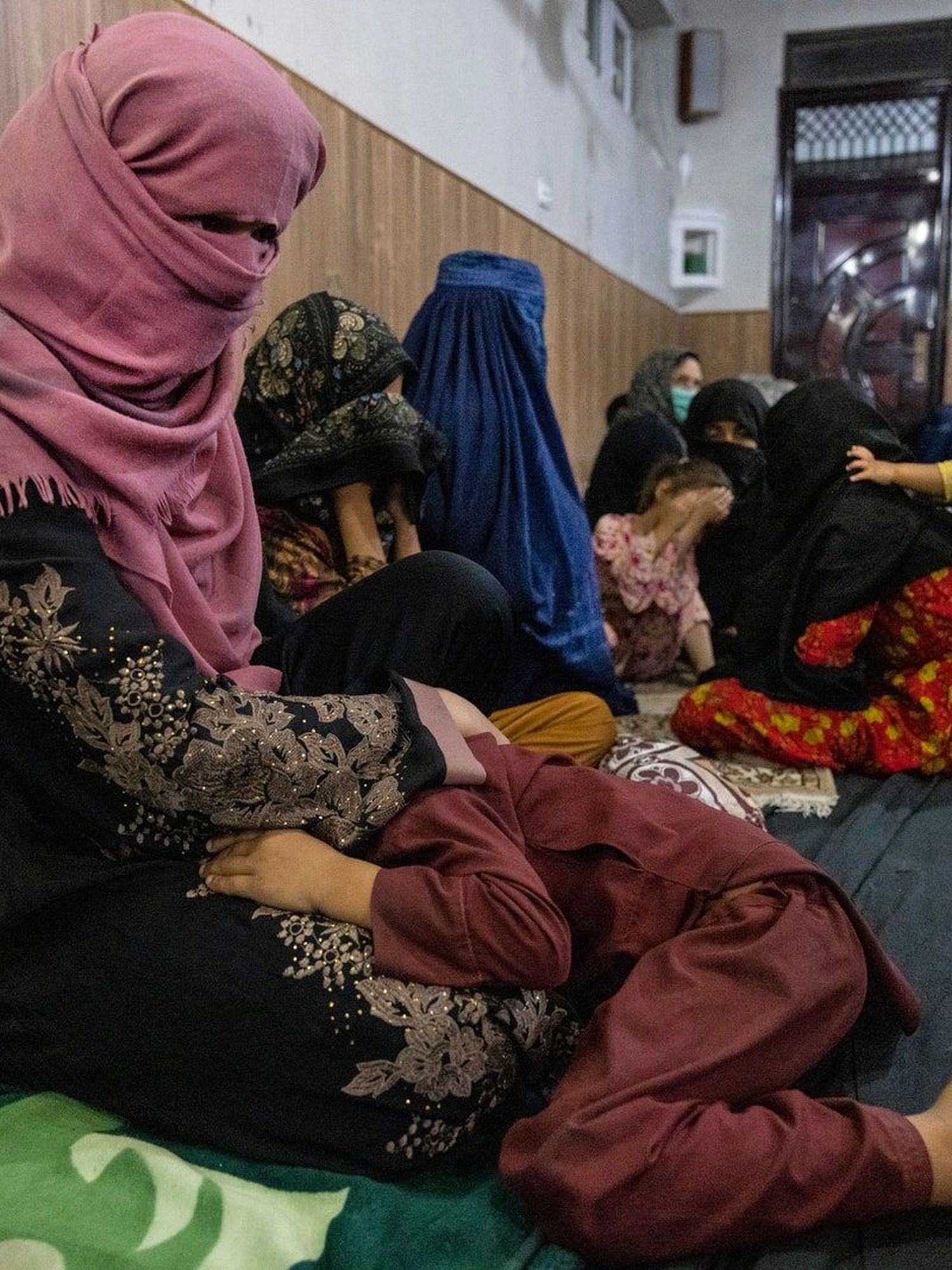 Displaced women and children sheltering at a mosque in Kabul, Afghanistan. Photo: Paula Bronstein
Afghan Aid
Afghan Aid is providing emergency assistance where needed and supporting families who have lost their homes and livelihoods as a result of the ongoing situation in Afghanistan, including those who have fled their homes.
Islamic Relief
Islamic Relief is sending urgent food aid for those who have been displaced as result of the on-going conflict in Afghanistan.
Women For Afghan Women
Women For Afghan Women is a women's rights organisation working to provide safe shelter, aid and resources to help women and girls in Afghanistan.
Muslim Hands
Muslim Hands has set up an emergency appeal to help thousands who are fleeing their homes in Afghanistan by providing them with emergency food parcels, blankets, and healthcare.
International Rescue Committee
The International Rescue Committee has also set up a fund to help support children and families affected by the ongoing conflict in Afghanistan.
Unicef
Unicef has set up an emergency appeal to help provide vulnerable children and families in Afghanistan with essential life-saving supplies.
Doctors Without Borders
Doctors Without Borders is providing urgent medical care for those affected by the conflict in Afghanistan.