The healing powers of time spent in nature are well-documented, here's how to bring the calming practice of 'forest bathing' indoors if you're a city dweller…
All products featured on Vogue are independently selected by our editors. However, when you buy something through our retail links, we may earn an affiliate commission.
Hailing from Japan, the practice of 'shinrin-yoku', or 'forest bathing', involves spending digital-free time in wooded areas.
It has been considered a form of preventive medicine since the 1980s, when researchers discovered the practice boosts immunity and alleviates anxiety. Subsequent studies showed that soaking up the forest environment — the lush greenery and innate stillness broken only by birdsong — is also powerful enough to reduce cortisol, our body's stress hormone.
Likewise, unwinding in the open air is so ingrained in Nordic culture there's even a special word for it, 'friluftsliv.' (The term was popularised in the 1850s by Norwegian poet, Henrik Ibsen, who used 'friluftsliv' to describe the value of spending time in remote locations for spiritual wellbeing.) So it's no wonder that the Japanese concept of forest bathing is particularly apt for this region.
A core tenet of forest bathing is taking in lungfuls of the crisp, aromatic woodland air. And yet, given almost 90 per cent of Danes and Swedes live in urban areas this comes as little comfort. If you don't have easy access to the great outdoors (or are just time-poor post-pandemic) there is a solution. Bringing scents of the great outdoors indoors.
Scientists at the Japanese Society of Forest Medicine in Tokyo have recently discovered that simply inhaling the scent of pine and other green plants could produce similar benefits to breathing in 'phytoncides' (airborne chemicals produced by trees that promote a calming sensation). That something happens to us on a profoundly spiritual and physical level in the woods is something Scandinavian beauty brands are jumping on, too.
It gives you a notion of the stillness of tall aromatic trees, the morning dew, the earthiness of the forest and that crisp boreal air that only Scandinavia can bring.
Maya Njie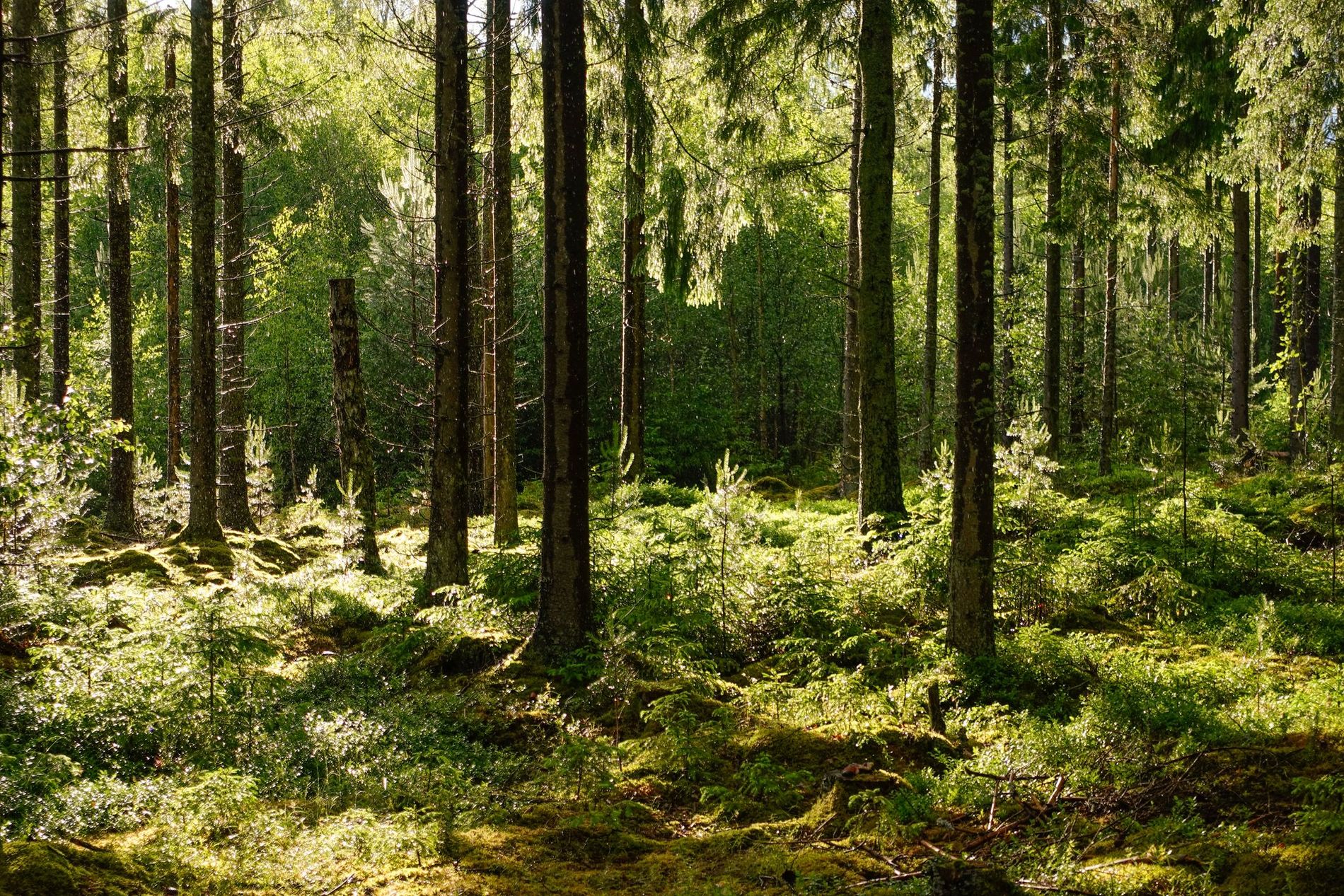 "There is a magisterial stillness beneath the forest canopy that silences everything: the wind, other people, the road," says Copenhagen-based Shaun Russell, founder of B-Corp fragrance brand Skandinavisk. "There is no movement deep in the forest, yet everything is fresh and alive. It's very calming and intrinsic to an understanding of Scandinavia."
Some brands are making forest bathing more accessible for city dwellers in a very literal sense – via bath soaks infused with only the purest aromatherapy oils. Consider Tromborg's bracing Aroma Therapy Body Oil Mentha, Eucalyptus, Lavender a chance to blow away the cobwebs.
Bathing your pulse points in woody scents is another option – and a typically Nordic one at that. Swedish-born Maya Njie, whose Nordic Cedar perfume evokes her childhood, says: "Having been born in a country that has 70 per cent of its landscape covered by forest, Nordic Cedar is all about recreating the feeling of surrounding yourself by the wild nature of Sweden. It gives you a notion of the stillness of tall aromatic trees, the morning dew, the earthiness of the forest and that crisp boreal air that only Scandinavia can bring. It's a perfume that brightens but also warms up as you wear it, similar to how a day evolves, and it becomes familiar, musky and addictive like a perfect second skin."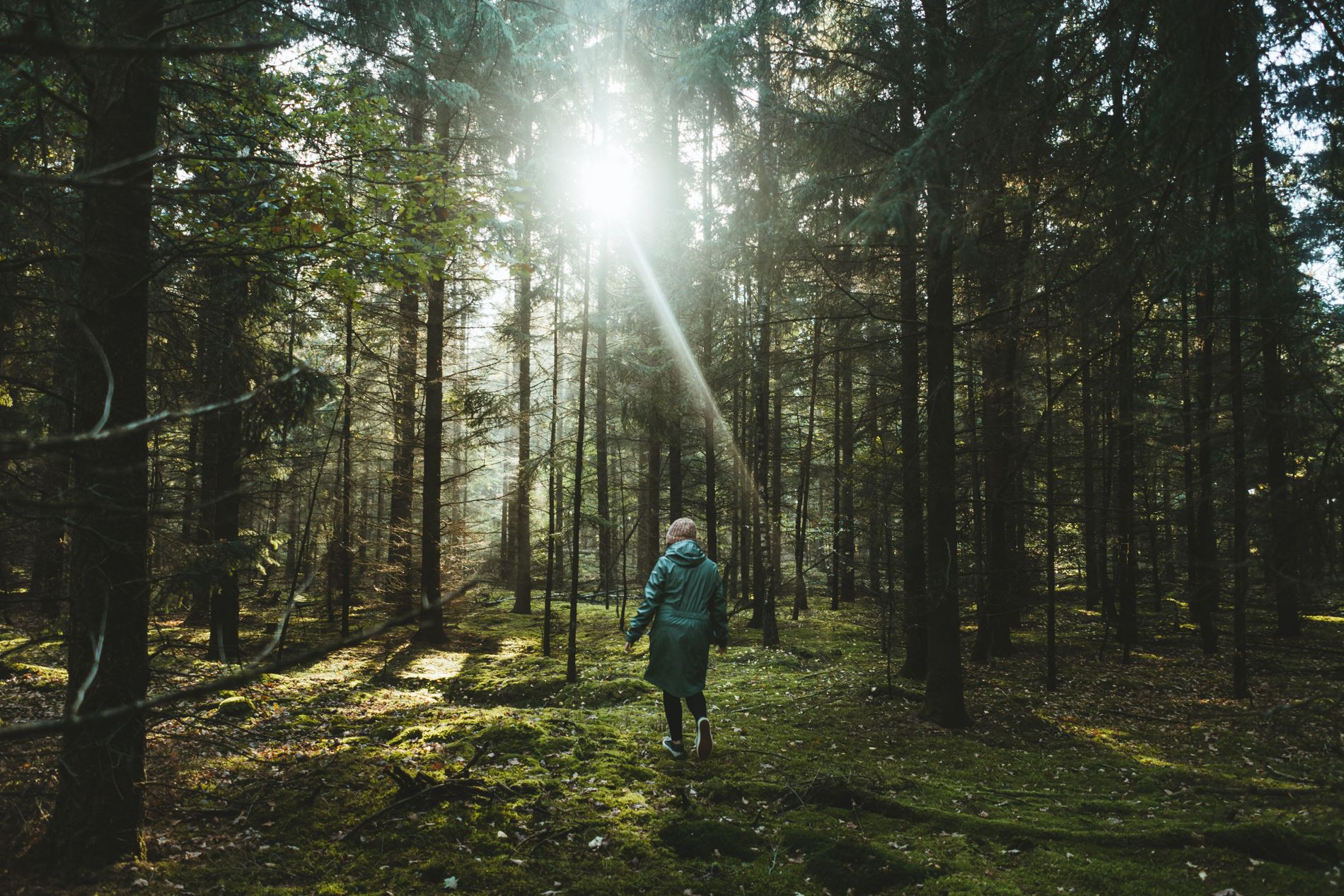 Meanwhile, Bjork & Berries White Forest smells 'clean' yet balsamic, like a pine forest after a snow drift. "It is the scent of wood and fresh air," explains CEO Isabelle Lewenhaupt. "Notes of sweet bergamot, tonka beans and earthy vetiver capture the feeling of the sun's rays streaming through a dense white Swedish forest, warming your face on a crisp winter's day." Spiritual meets earthy in the Scent of Finland's Korpi, where the warmth of birch is flanked by incense for an addictive smoky facet. Or if you prefer to bathe your collarbone in actual phytoncides, look no further than The Nue Co's Forest Lungs, which uses patented technology to replicate their stress-melting benefits. The idea is that this warm, green blend of cedar wood, pine and vetiver improves your cognitive state in the same way that being in nature would.
Infusing your home with woodsy fragrances reaps similar benefits. Skandinavisk Skog Candle sends gentle wafts of pine needles, fir cones and birch sap into the air. Or light Byredo's Woods Candle to practically feel the twigs snapping underfoot.