We've enlisted the help of lash pro Gabriella Elio, founder of Sweed Lashes, to reveal her A-List application tips
All products featured on Vogue are independently selected by our editors. However, when you buy something through our retail links, we may earn an affiliate commission.
They say eyes are the mirrors to the soul so what better way to make a feature of them than with false lashes?
False lashes are not unlike fringes – the wrong length, shape and style can throw your facial features out of balance. But done well, they can lift, correct and add a dash of fluttery drama to the occasion. The words 'false lashes' might conjure up visions of heavy, caterpillar thick strip lashes that inconveniently curl up at the ends after a few hours wear, but thankfully those days are long gone.
Taking their inspiration from the new raft of false lash-effect mascaras, modern falsies are wispy, lightweight and next-to-natural. For those who want zero detection lash work, there are even those that mimic gossamer fine hairs for a 'no lash' feel. Kim Kardashian, Hailey Bieber, Iris Law and Olivia Rodrigo have all been spotted wearing Swedish brand Sweed Lashes in recent weeks. (Specifically the Sweed x Nikki Makeup No Lash-Lash, from the brands collaboration with world renown make up artist Nikki Wolff.)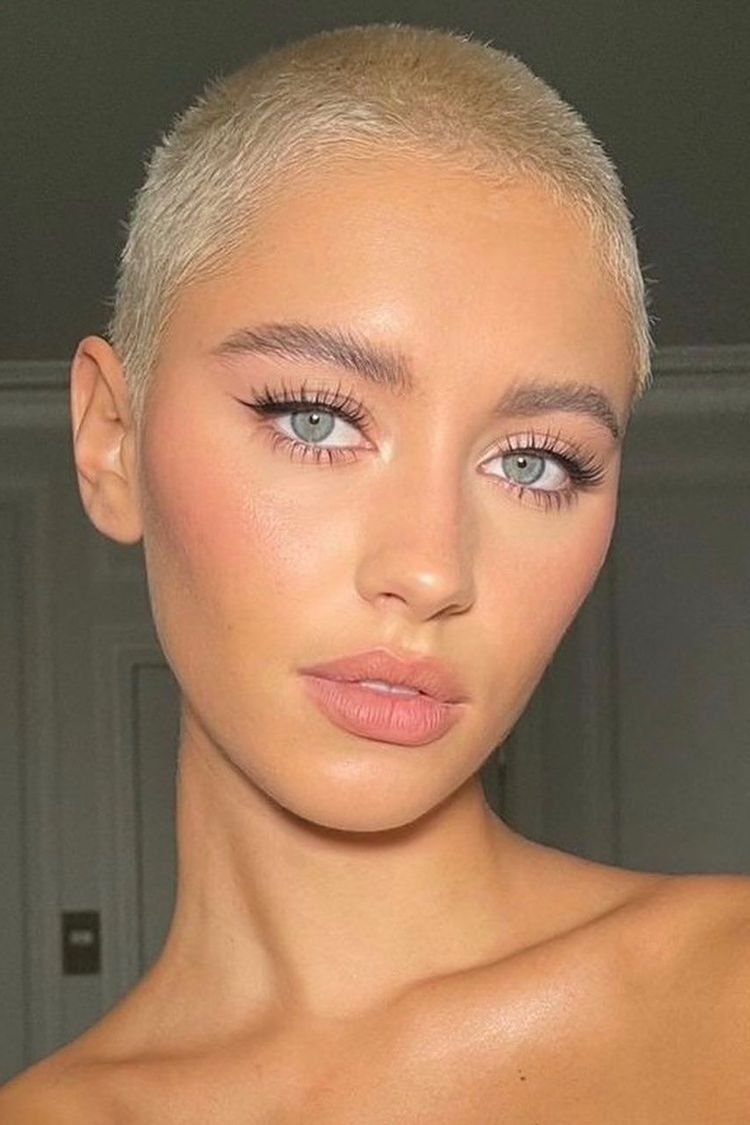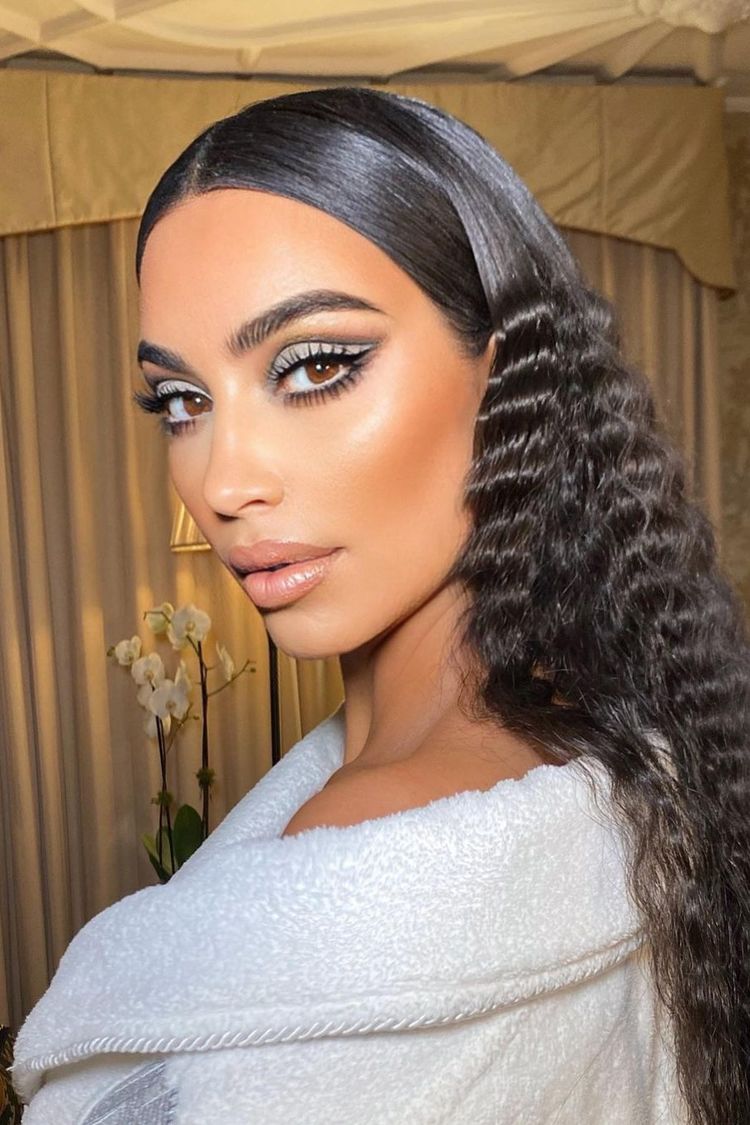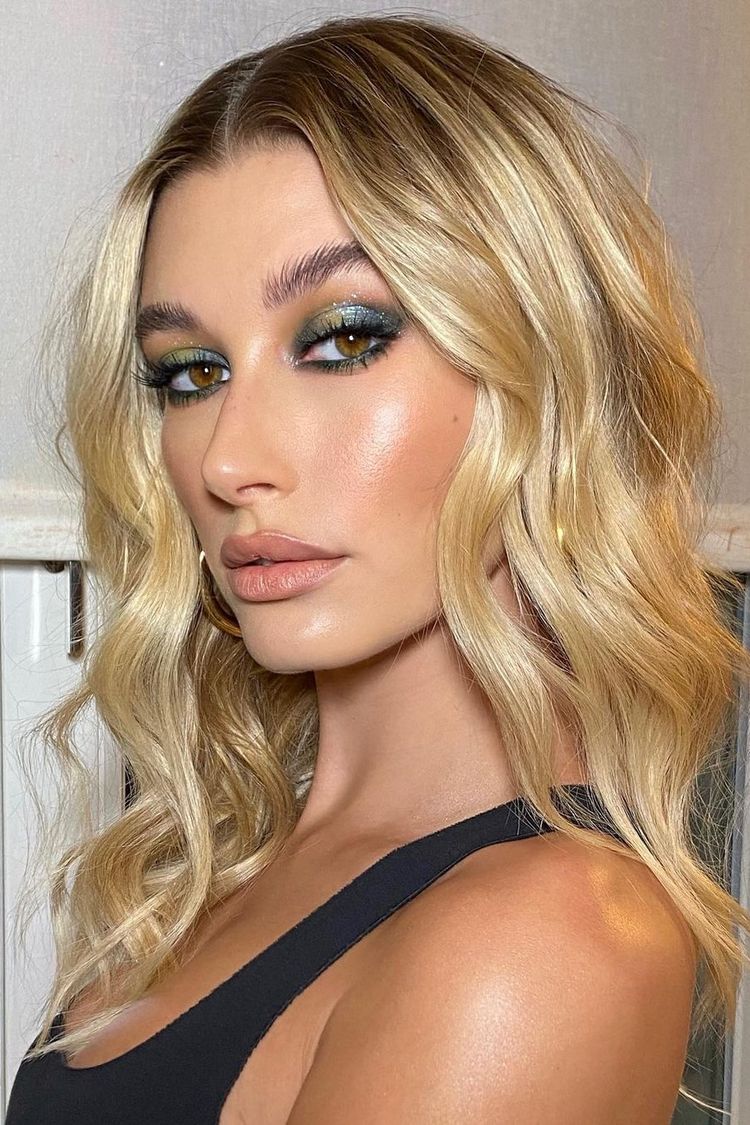 Knowing how to apply false lashes, however, is the key to a customised, complexion-enhancing look, so we turned to Gabriella Elio, founder of Sweed Lashes for the ultimate guide to applying false eyelashes...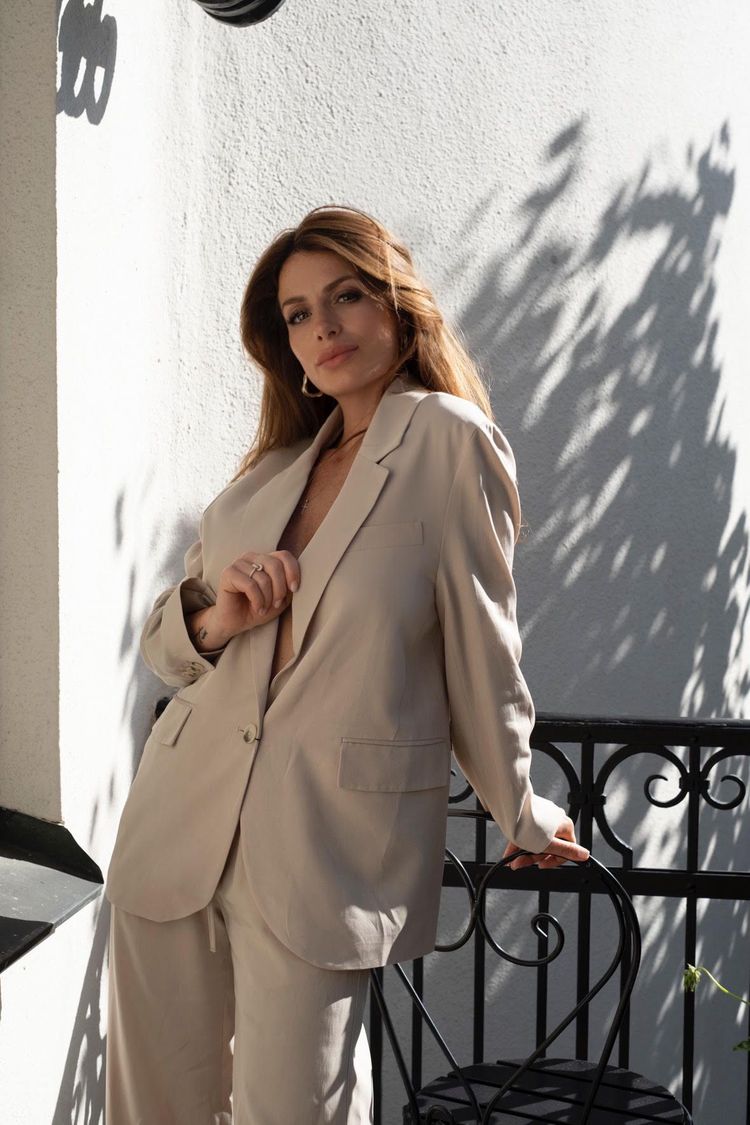 Makeup artist Gabriella Elio is the Swedish founder of Sweed Lashes and started the brand in 2015.
How to apply false eyelashes:
"Mastering the application of false lashes takes practice but the results are worth it," says Elio, "False lashes should always be applied after eyeshadow and eyeliner otherwise you risk getting product on them, which can make them look grey and dirty."
Elio recommends you start by curling the natural lashes as this makes a big difference to the overall effect. "Use tweezers to hold the lash before dipping the base into the eyelash glue," she advises. "Apply them as close to the roots of your own lashes as possible and once dry, finish with a single coat of mascara, brushing from the base of your lashes upwards so your natural lashes blend into the false ones."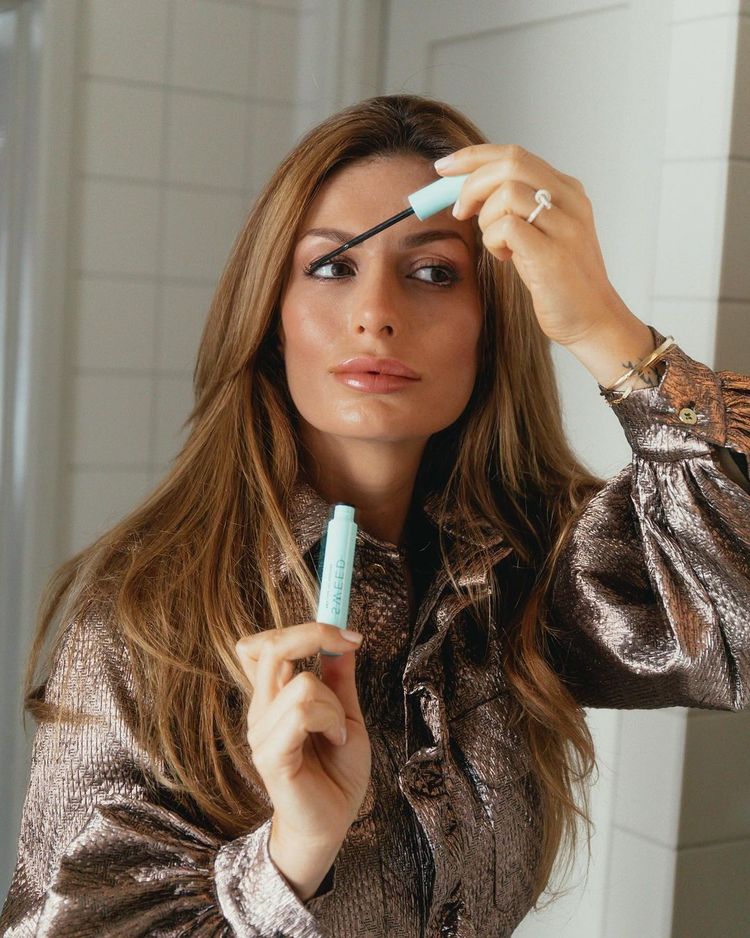 Gabriella Elio likes to finish her false lashes with a single coat of mascara. Photo: Sweed Lashes
As for which lashes to choose, Elio prefers individual lashes to give a subtle boost to the length and volume of your natural lashes. Or cluster lashes, which – as the name implies – are tiny clusters of false lashes that can be strategically applied along the lash line to add definition.
How to find the right false lash for your face shape:
Pinpointing your personal eye shape, as well as the effect you would like to create, is key to knowing where to apply false lashes correctly.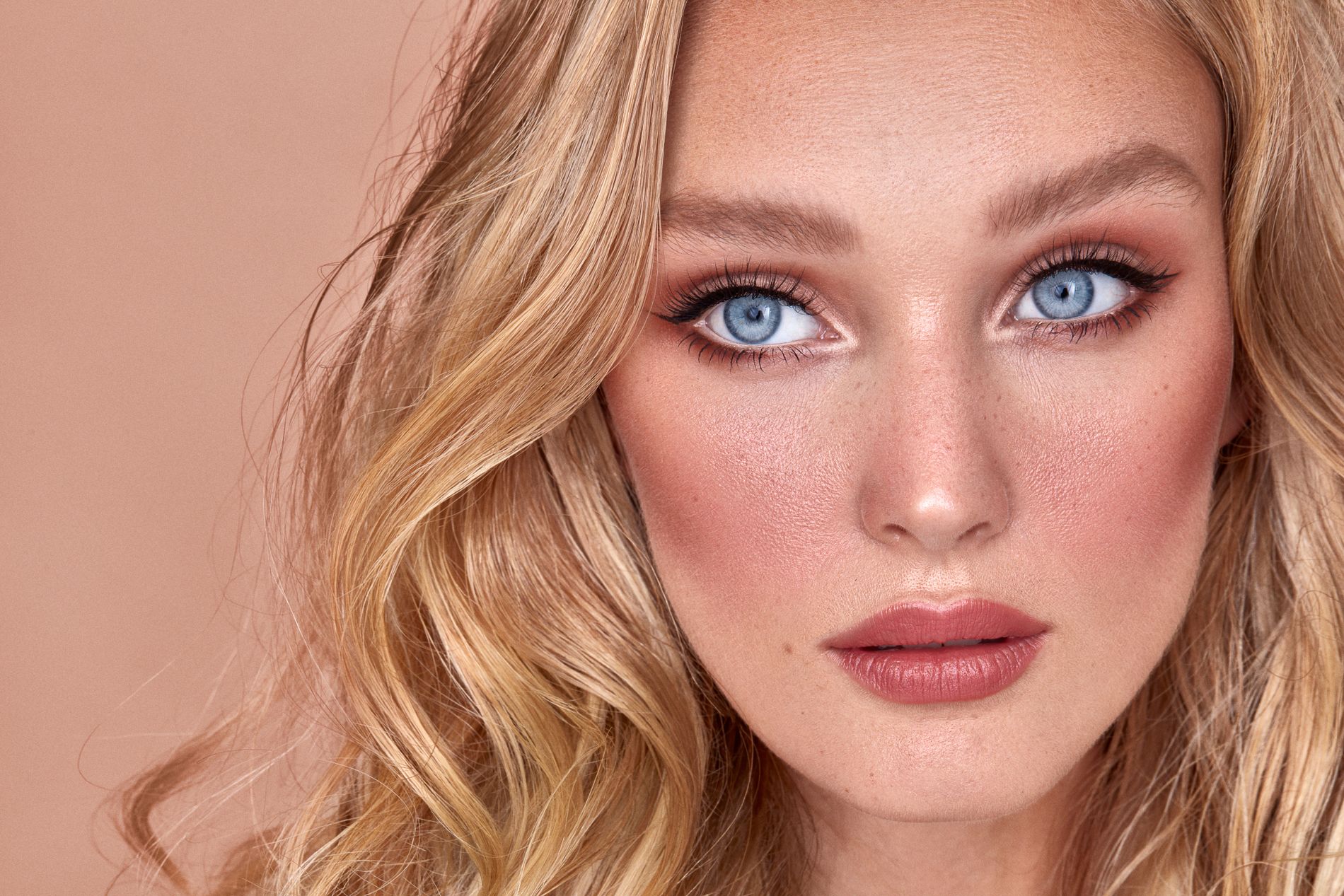 The best false lashes for…almond-shaped or close set eyes
Almond eyes are wide in the middle and curve into pointed ends. "This is the most versatile eye shape to play with," says Elio. "I love to create a sultry cat-eye look by adding extra length to the corners and pairing it with winged eyeliner. This technique can also give the illusion of distance between close set eyes."
The best false lashes for…ageing, hooded or wide set eyes
With age, the skin covering the brow bone and eyelid loses elasticity, causing it to sag. Similarly, hooded eyes are characterised by a fold of skin over the eyelid, which makes it less visible. "Focus on adding individual lashes above the centre of the pupil to open up the eye, making it look bigger and brighter," says Elio, noting it's a trick that also balances out wide set eyes.
The best false lashes for…downturned or protruding eyes
Downturned eyes dip down at the outer corners, making the upper lid appear larger. Likewise protruding eyes, also dubbed 'doll eyes', can accentuate the look of the eyelid. "Apply false eyelashes to the outer corner of the eyes to add volume and create a lift,"
recommends Elio.
---
Our favourite false lashes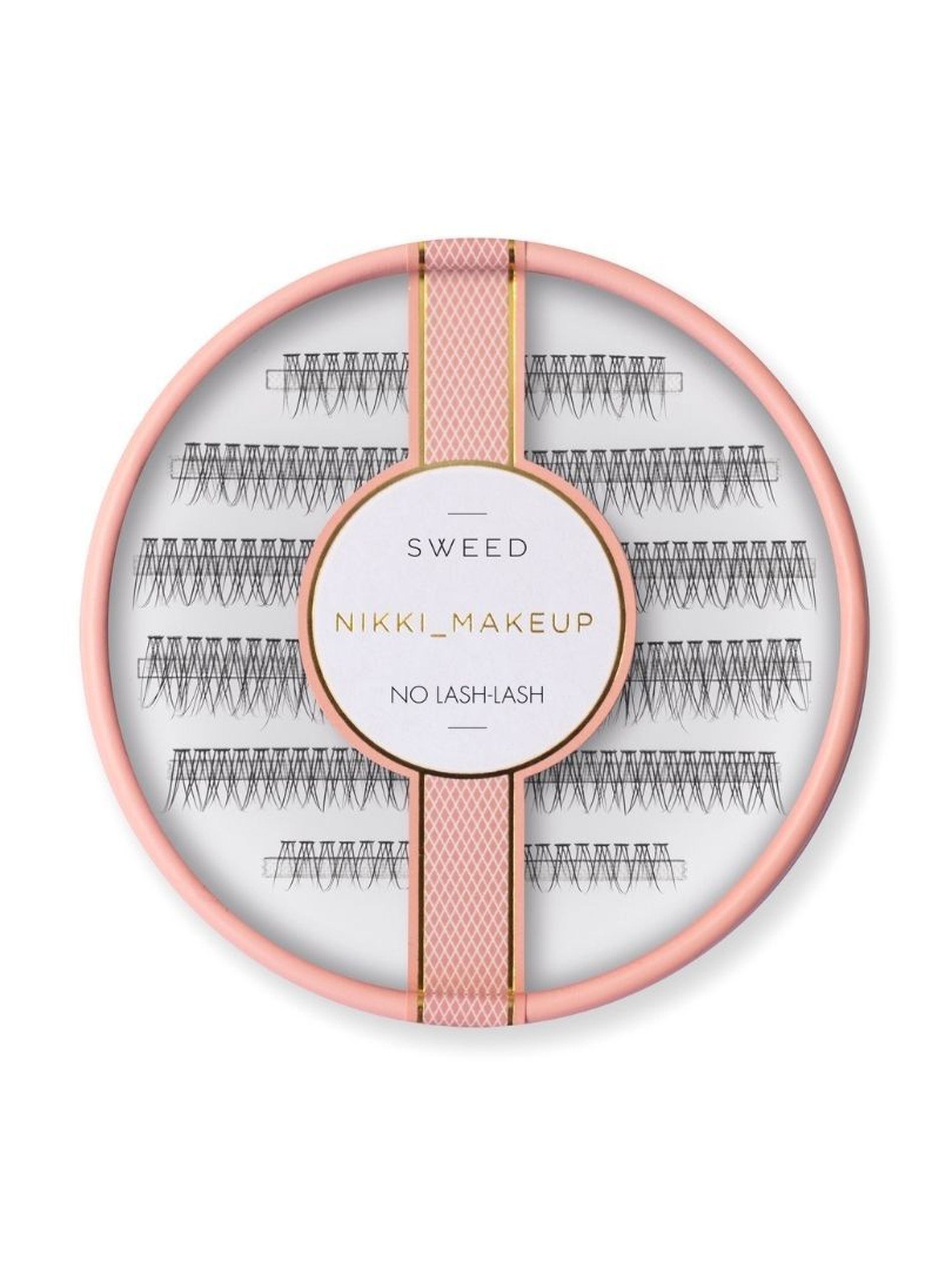 Nikki No Lash Lash
Sweed Lashes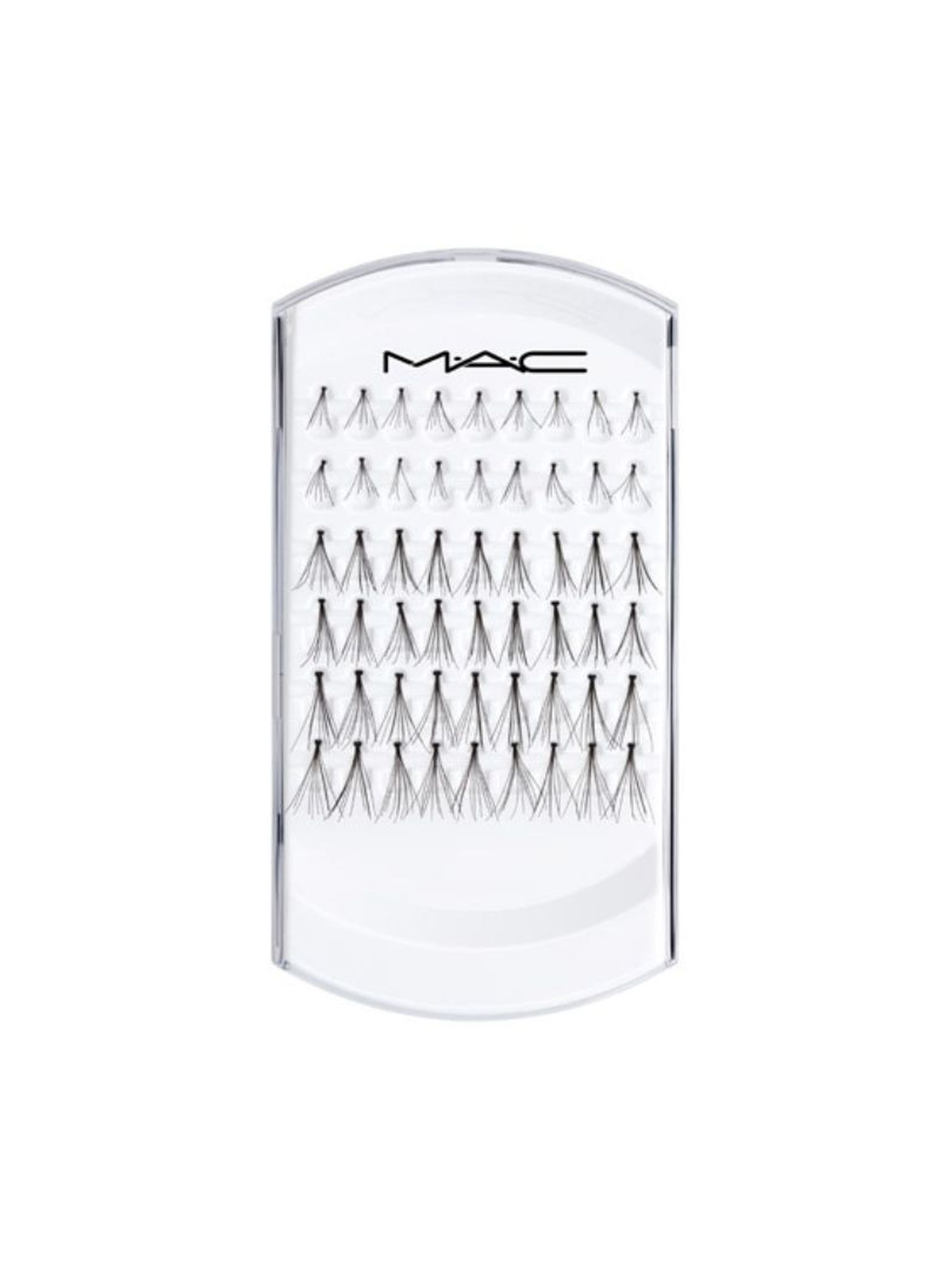 MAC 30 Artiste Lash
MAC Cosmetics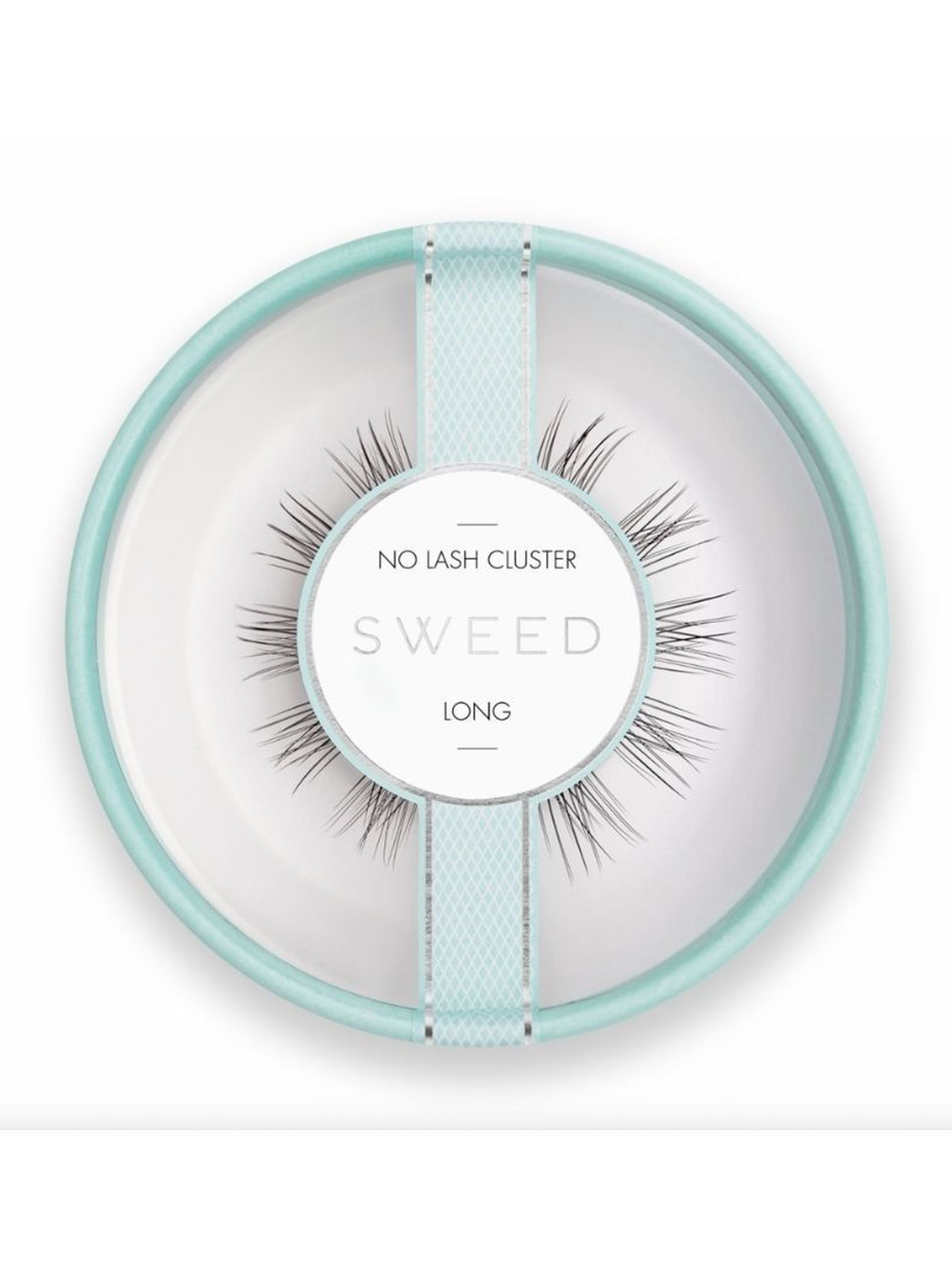 No Lash Cluster Long
Sweed Lashes