Next-level merriment is pretty much royally decreed…
Every family has its own Christmas quirks, whether that means a festive table of duck, rather than turkey, or permission to rip into presents comes post, not pre-dinner. Yes, we all have our annual conventions and for many of us there's a certain way of celebrating when December rolls around – the Scandinavian royals are no different. And although, admittedly, the Nordic monarchies are a far cry from Queen Elizabeth's reported festive 'weigh-ins', they still boast their own unique yuletide customs to be adhered to. Just see for yourselves…
Denmark
The festive season kicks off rather prematurely in Denmark's royal household when on the 1st December, Queen Margrethe releases her little home-crafted litter of Christmas elves, known as nisse, into the grounds of Copenhagen's Amalienborg Palace. For six years, these handmade helpers have formed the backdrop of the royal Christmas advent calendar, and this year is no different, with the mischievous sprites telling the fascinating story of 1000 years of Danish monarchic rule in a daily yarn.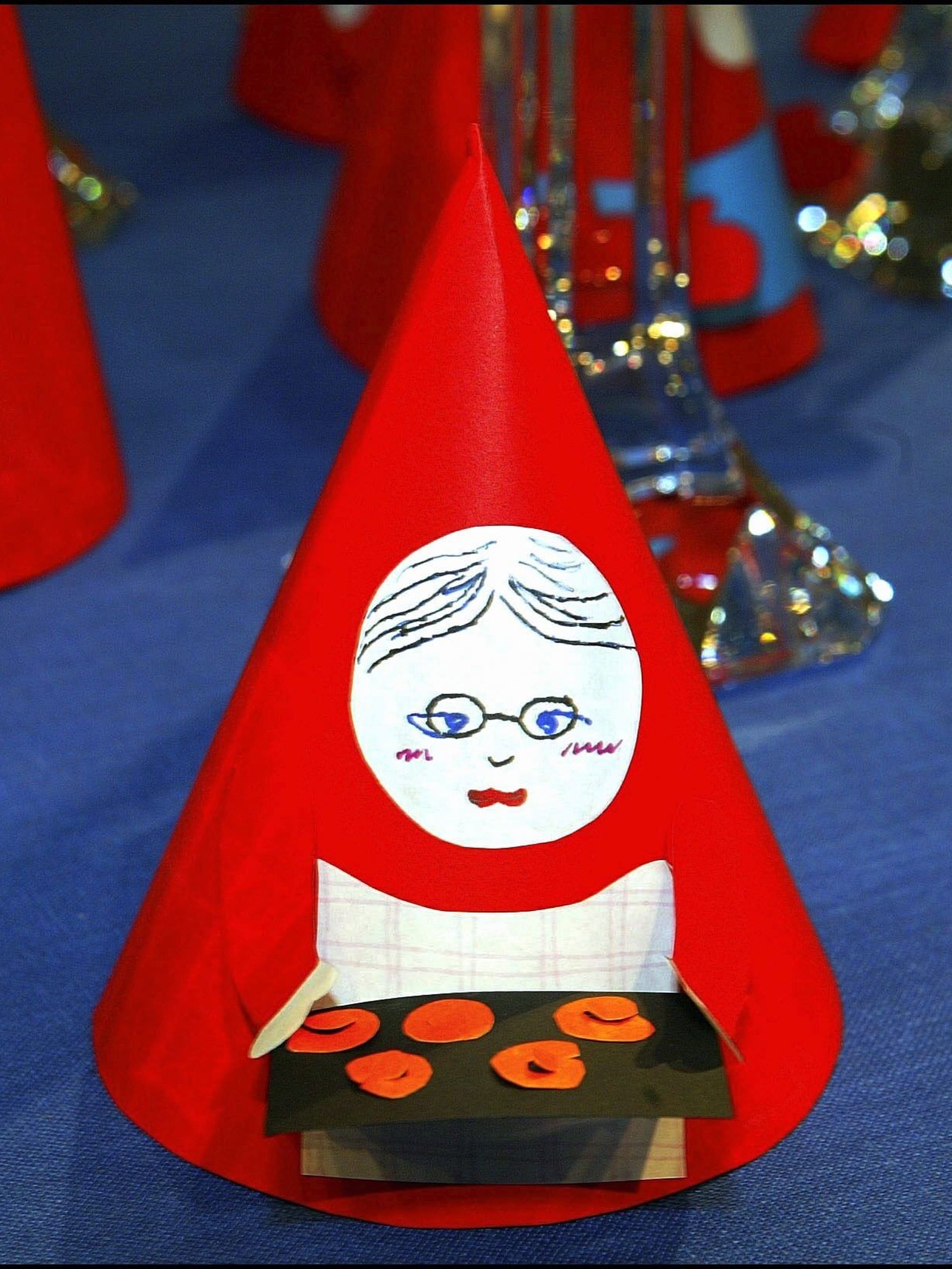 Queen Margrethe decorates Amalienborg with her home-crafted Christmas elves, known as nisse. Photo: Getty
As yule creeps closer, the Queen then swaps Copenhagen for Aarhus, pitching up at Marselisborg Palace from the 20th December – as she has done most years since her 1972 accession. And this Christmas, much like last, she'll be joined by her eldest son, Crown Prince Frederik, his Australian wife Mary, and their four children to make royally merry.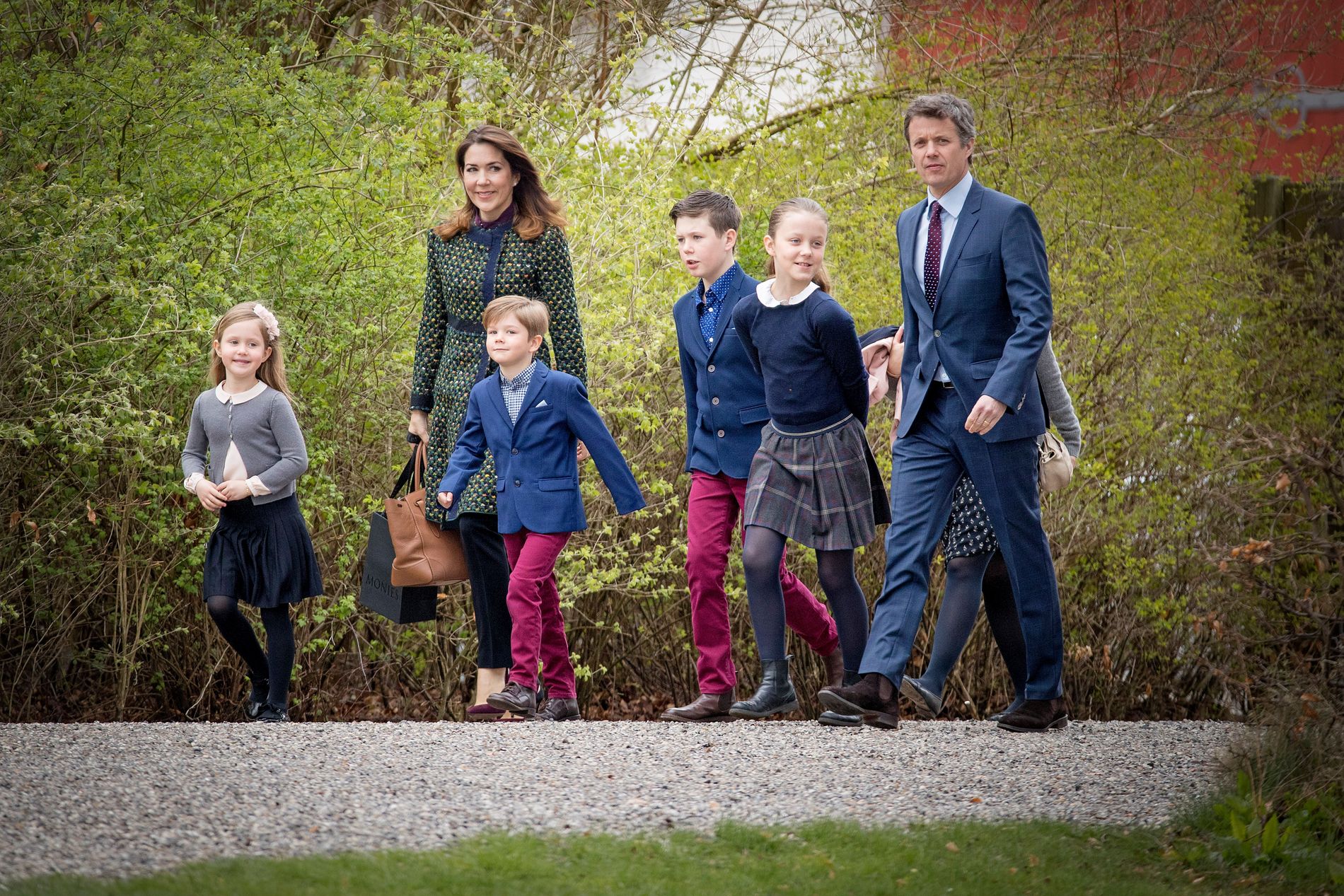 Crown Prince Frederick and Crown Princess Mary and their four children heading to Marselisborg Palace. Photo: Getty
Come the 23rd December (Lille Juleaften) the whole family rallies together to decorate the tree. But it's not until the following day, the 24th, when the festivities really begin, with a special Christmas church service at Aarhus Cathedral and a feast which starts, rather unconventionally it must be said, with the classic Danish dessert, risalamande, a creamy, rice pudding complete with a hidden almond. And the main course follows swiftly: roast duck or goose trimmed with caramelised potatoes and red cabbage. But unlike her British counterpart, Margrethe then skips the Christmas address, choosing instead to save her voice for 18.00 on New Year's Eve, when she speaks directly to the Danish nation, always ending on her signature mic drop: 'God bless you all, God bless Denmark.'
Sweden
For most households, selecting just the right Christmas tree is a pivotal moment in the yuletide calendar – no one likes a prematurely needle-dropping spruce after all. But when it comes to that crucial moment of picking a flawless fir for Stockholm's Haga Palace, the Swedish royal family traditionally has a little help. Every year on the 20th December, students from the Swedish University of Agricultural Sciences, decked out in elvish green, present them with a host of different leafy options to choose from – a custom that harks back to the late 1960s.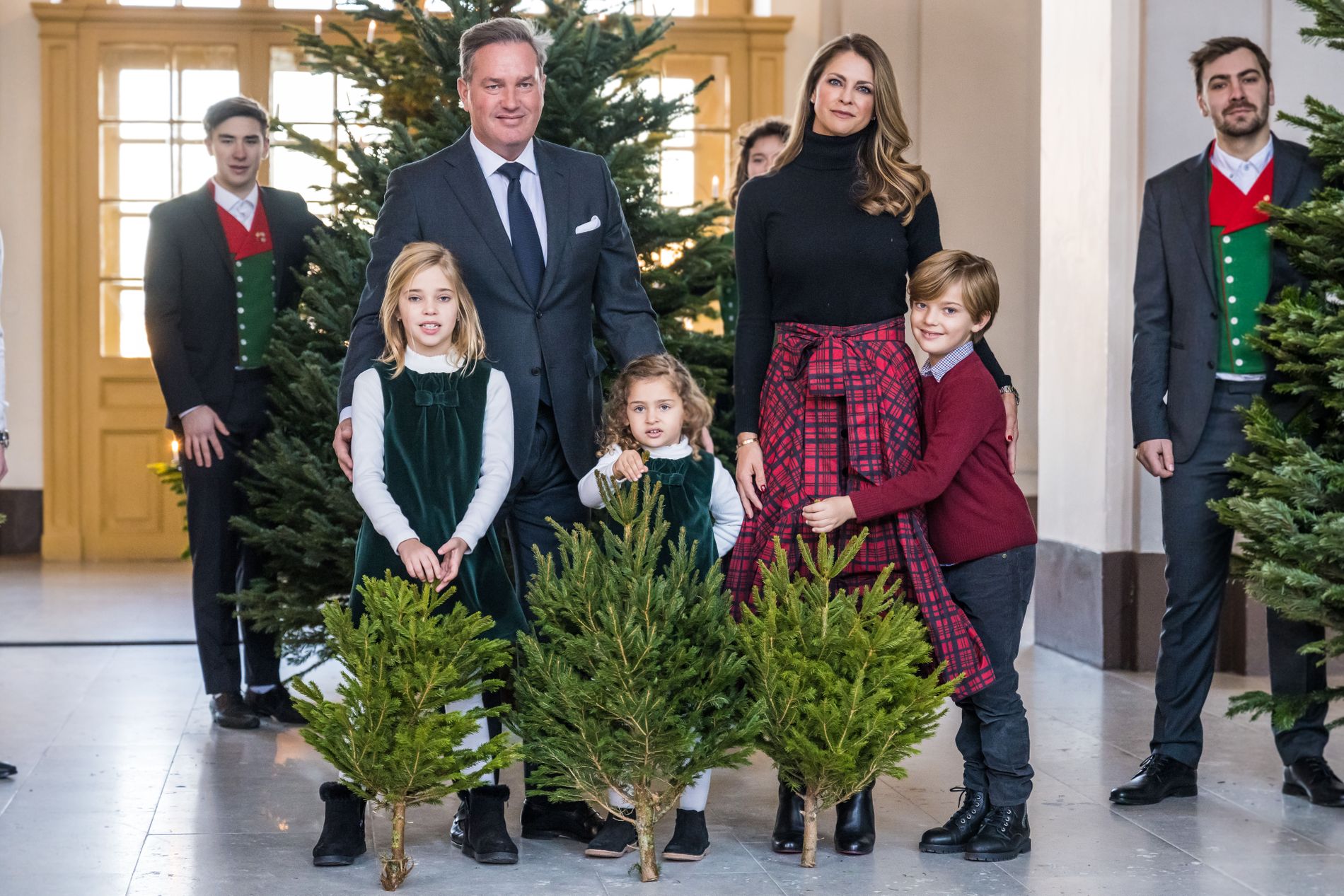 Princess Madeline and her family picking out a tree this year. Photo: Swedish Press Agency
By the 23rd December, the jubilance really starts to ramp up, when Queen Silvia marks her birthday, last year commemorated by a 21-gun salute and a slice of German fruit cake, a nod to her Heidelberg heritage. Come Christmas Day, the entire royal rabble gather together at Drottningholm Slott, a tradition initiated by King Gustaf V, to celebrate a day of gift-giving, cheer, and festive fun. And this year, it's thought that Princess Madeleine will fly in from the US, along with her husband Chris and family, to be there IRL for a feast of lobsters, oysters, champagne (the Royal House doesn't do things by halves), and even lutefisk, an ultra-traditional jellied white fish dish (a favourite of Crown Princess Victoria).
Norway
Christmas for the Norwegian royal family, the House of Glücksburg, is usually an intimate affair. Headed up by King Harald and his wife, Queen Sonja, the family typically celebrates the season at the Royal Lodge Kongsseteren, the 'King's Villa' in Oslo's Holmenkollen which was gifted to the monarch from the Norwegian people back in 1905. The often snow-covered Neo-Baroque-style lodge proves the perfect spot to see in some Christmas sparkle and later, the much-loved ski-jumping competition at the nearby Holmenkollbakken on New Year's Day.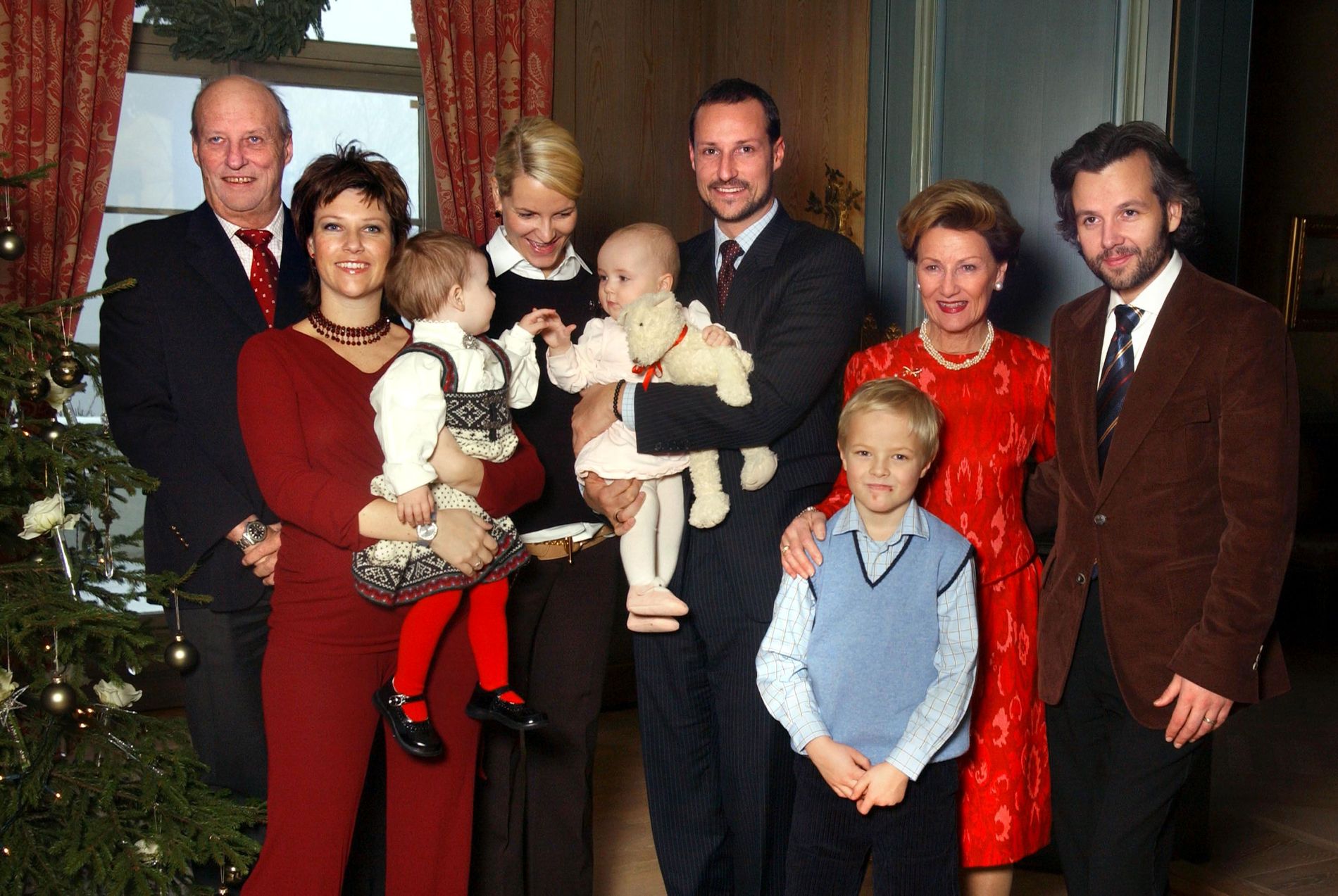 King Harald, Princess Martha Louise, Maud Angelica, Crown Princess Mette-Marit, Princess Ingrid Alexandra, Crown Prince Haakon, Queen Sonja, Ari Behn and Marius pose for their annual Christmas photo session on December 23, 2004. Photo: Getty
Normally, either the royal couple's son Crown Prince Haakon, along with wife Princess Mette-Marit and their two children, Ingrid and Sverre, or their daughter, Princess Märtha Louise and her own three children, join them for the Christmas meal (celebrated in Norway on the 24th December) of grilled pork and all the trimmings, followed probably by risengrynsgrøt, a festive Norwegian rice pudding. And then when the 25th comes around, the entire troop heads to the Holmenkollen Chapel, situated in a wintery forest overlooking the capital, for an atmospheric Christmas day service. A god jul indeed.