Gender inequality in Scandinavian skateboarding is slowly becoming a thing of the past...
Skateboarding's recent go fast, get loose, festival-style weekender the Helsinki Helride ripped up the rule book and reinvented the European competition format for the better. Fewer prize rankings and more creativity and silliness is the ethos. But the event should also be known as the fount from which the women's skate scene sprang forth, ready to take on the dudes.
For years, skateboarding contests featured no women at all. But as the culture prepared for the Olympic limelight in 2020 it was forced to remedy this. It was also forced to reckon with a history of patronising product design: pink accents on shoes for girls, anyone?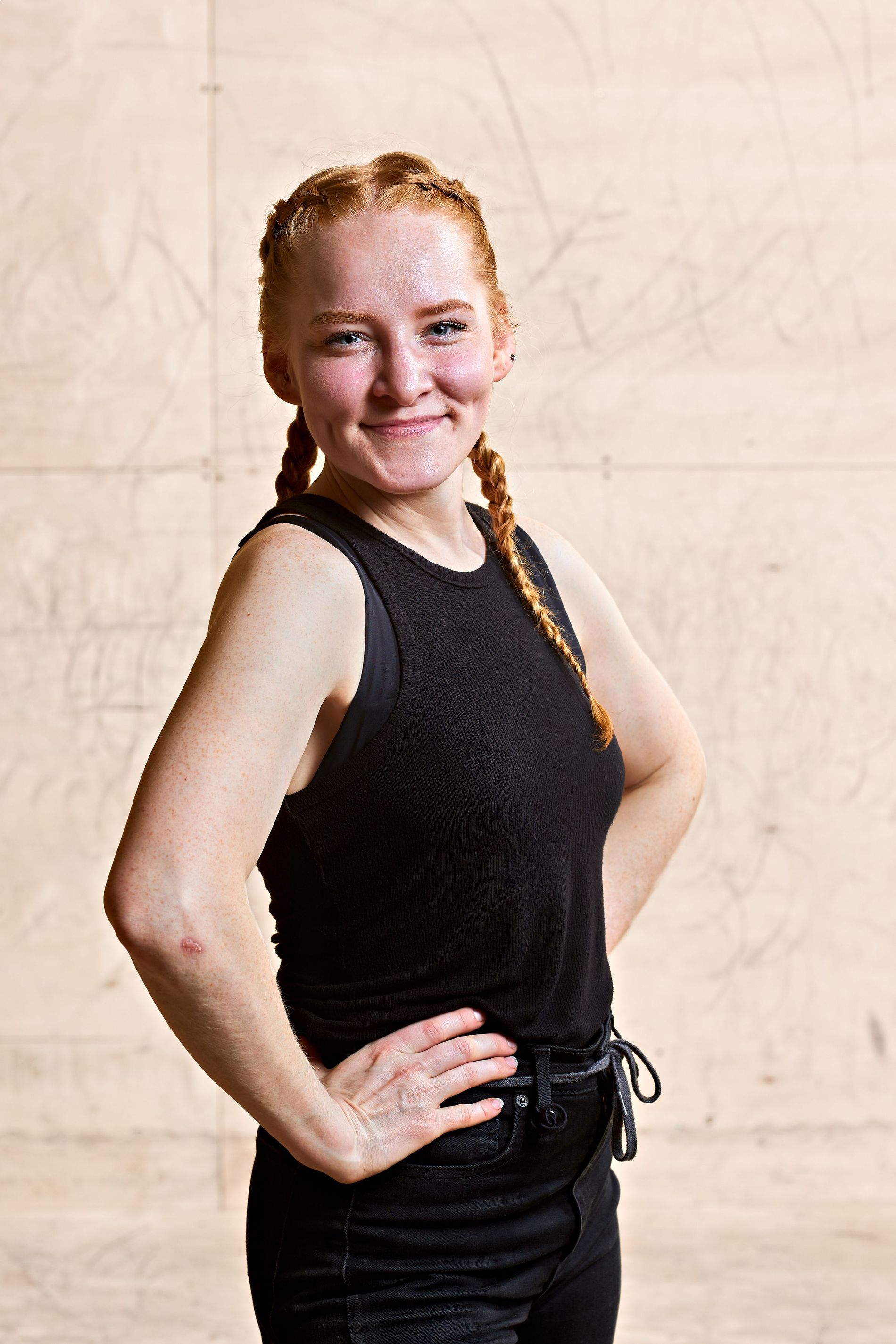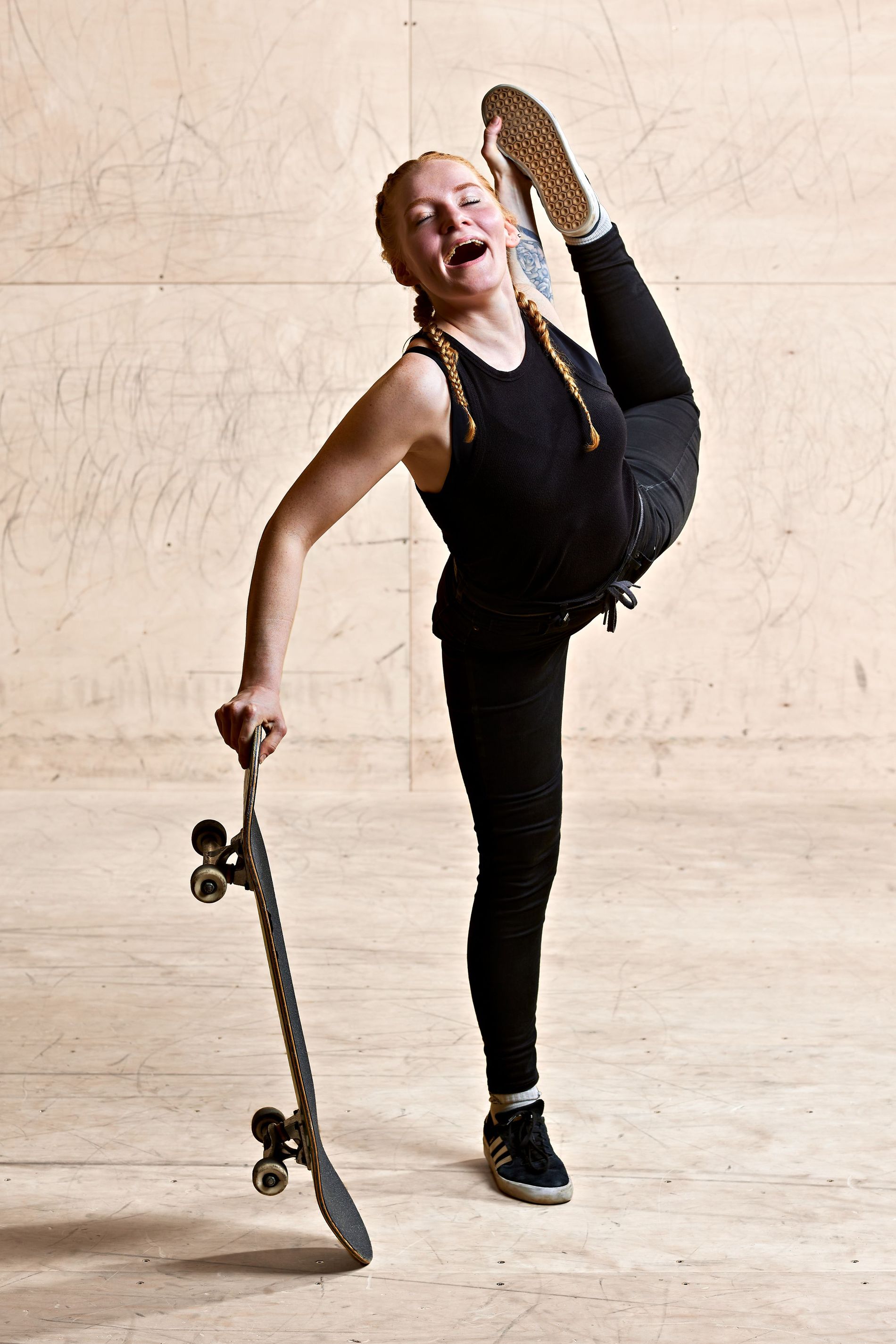 We've moved far and Finland has become a home for women's skateboarding in a way that no other place has. This is due in part to Helride's openness, but also thanks to it attracting some major skate stars. The attendance of American-Finnish professional skateboarder Lizzie Armanto along with other big-name female athletes has no doubt boosted the profile of the event in the eyes of female skaters. So how does it feel to watch your country at the centre of women's skateboarding?
"Most of my friends go to Helride," says Sanni Mantilo, a Finnish Olympic team rider. "People go even if they don't skate so it brings people together. They watch professional skateboarding with a proper audience and enjoy, realising - 'oh, that's skateboarding'."
"I teach skateboarding and when people start they don't understand how long it takes to learn the tricks people are doing at Helride," says Mantilo. "The pro skaters look so relaxed when they do it. But it takes years of work to reach that level."
For decades, the women's scene in Finland has had the support of skateboarding's foremost institution: the local skate shop. Beyond Store, with locations in Helsinki and Jyväskylä, has long held women's skateboarding dear and it is a crucial part of the community's makeup.
Since 2006, the store - owned by female/male duo Jutta Isopahkala and Juho Haapala - has made a concerted effort to stock women's skateboarding products and to hire female staff so that the kids who enter the shop get to see a proper representation of who is able to skate.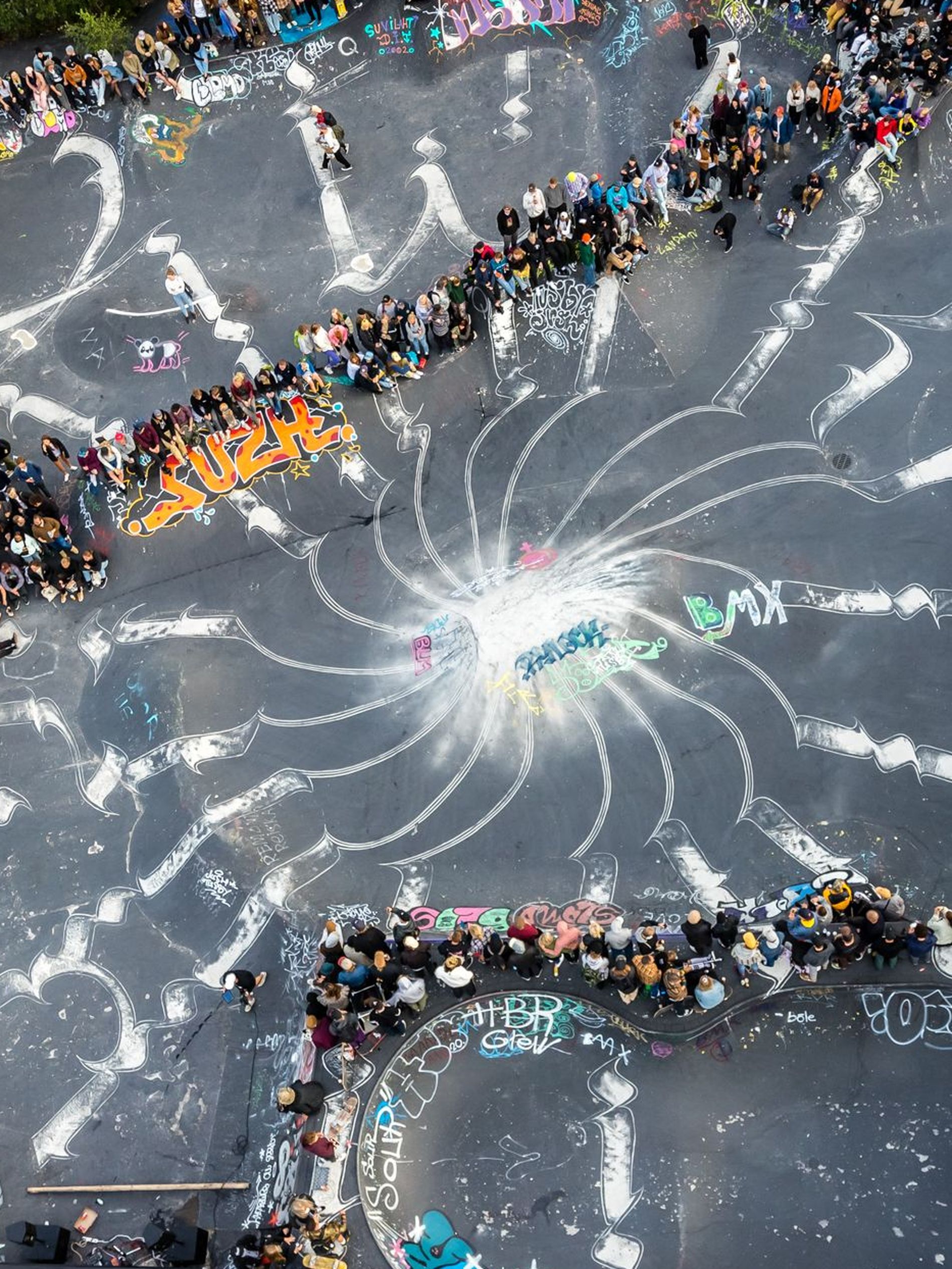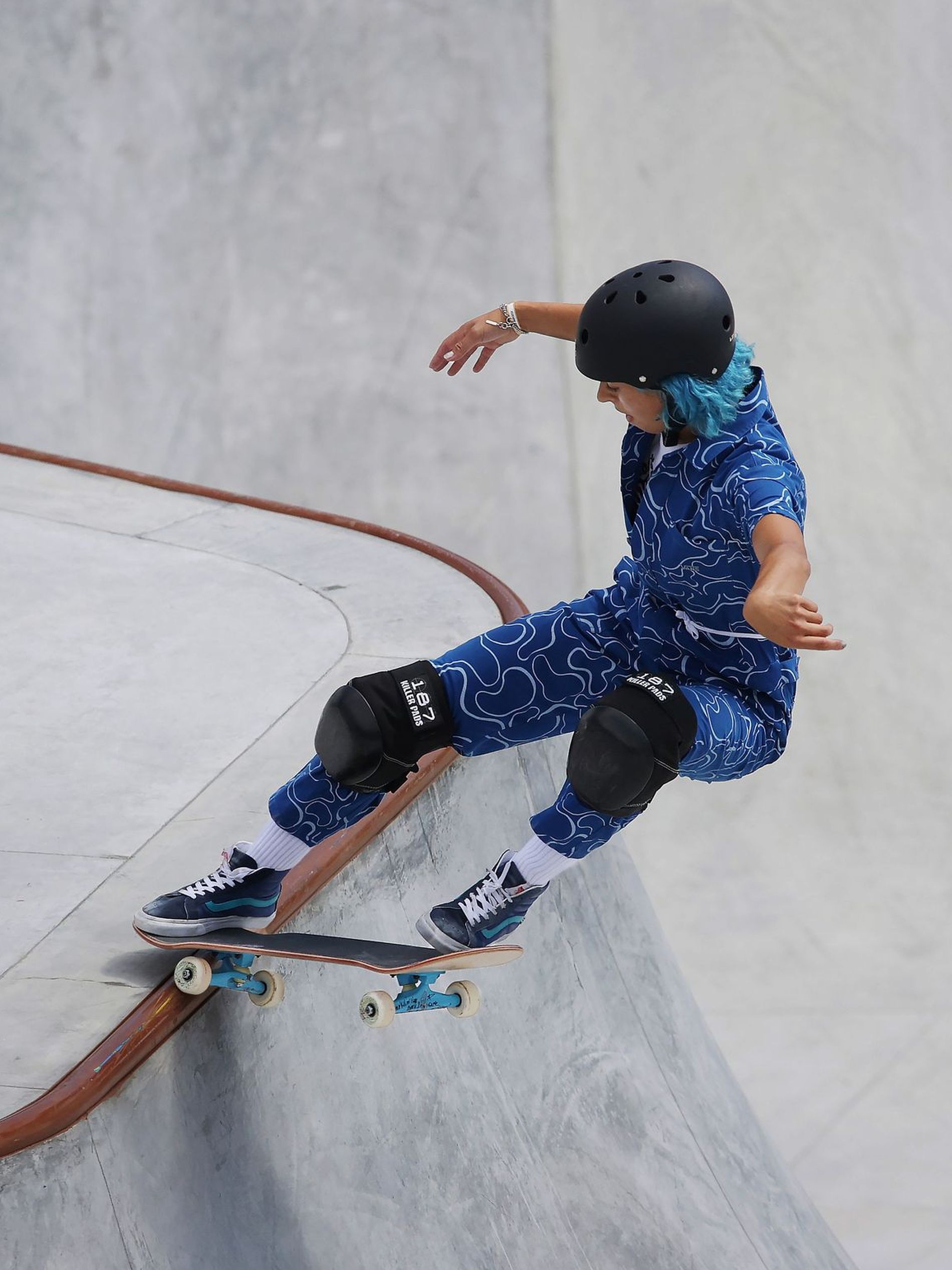 "We have always had female employees; at the moment we have five," says Haapala. "The scene is really open-minded now. In fact, we have seen more new female skaters picking up boards than young boys. This is a great development to watch."
Samu Karvonen, coach for the Finnish Olympic team, explains how the "more events, clubs and associations, and the more support, recognition, visibility and space given to girls and other gender skaters by the industry, the more welcoming and open and diverse skate culture will become."
Challenges remain however. Returning to the issue with female shoes, Mantilo points out that "it can be hard to get good women's shoes if you have size 35-37 feet." Lizzie Armanto might have her own pro shoe with Vans, but the positive impact has yet to trickle down to the everyday consumer who can find it difficult to get footwear in their size.
Such issues show that, while events such as Helride have changed the gender balance in skateboarding for the better, there's still plenty of work to be done.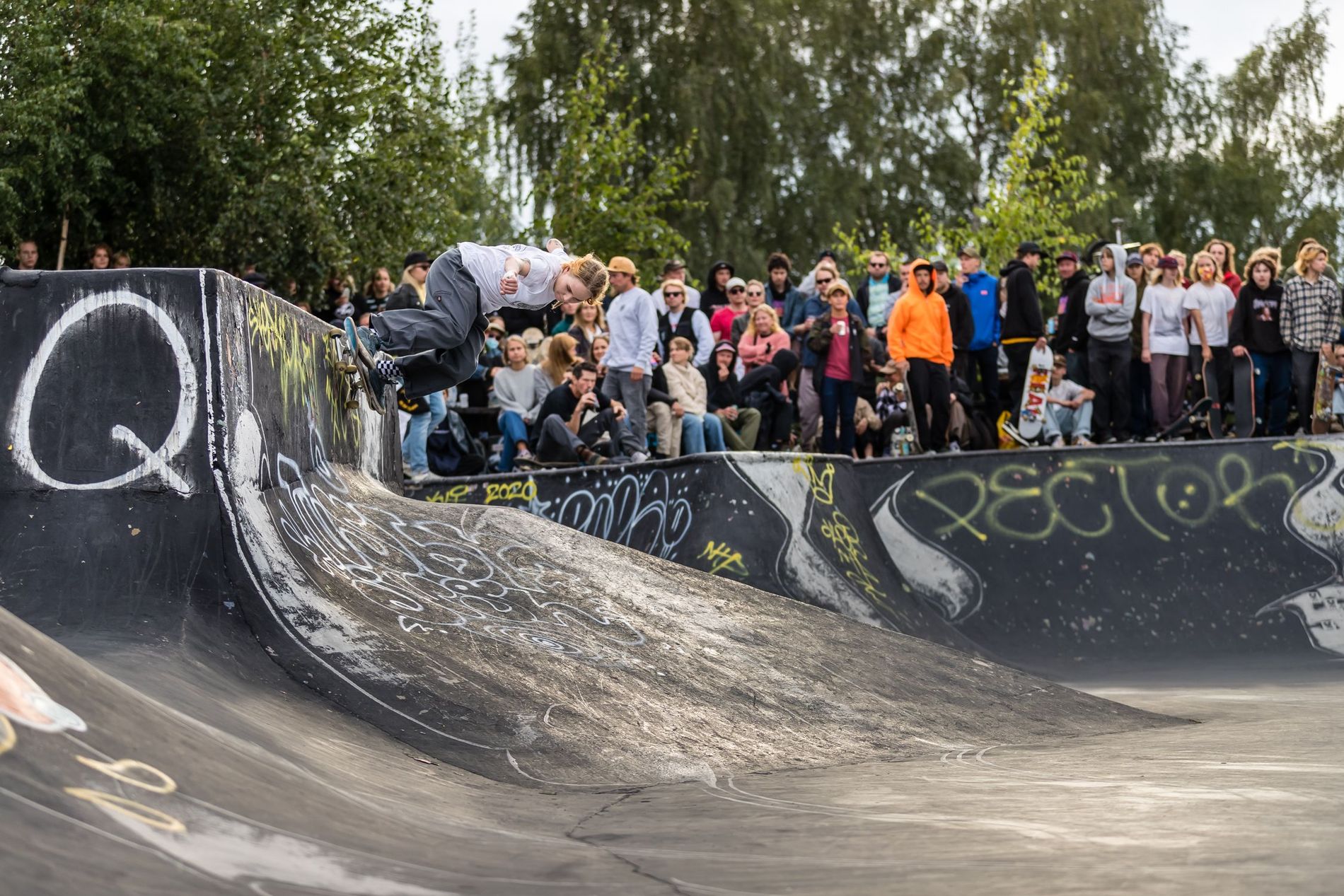 Oona solehmainen wallride on Helride . Photo: Keke Leppala