Having earned his fashion chops working under Christopher Bailey at Burberry, Bryan Conway knows how to make a fashion house buzz
As the curtain lowers on another glorious Tiger of Sweden show, it's hard to imagine a time when Bryan Conway wasn't at the helm of the iconic 118-year-old Swedish brand. The Irish designer's SS22 collection, recently unveiled at London Fashion Week and aptly titled 'Performance', is a graceful progression – much like the exquisite Franka Marlene Foth choreographed dance which opens the show – from Conway's first collection, SS21.
It's even harder to imagine him working at a hedge fund but in his university days, fate (mercifully) intervened to ensure Conway would end up designing the suits, not wearing them.
At age 18, Conway studied economics and finance at Trinity College Dublin with his sights set on becoming a convertible bond trader. Eight months into his traineeship, "I guess I realised it wasn't the thing I'm going to really enjoy for the rest of my life," he says. "I loved painting but the idea that I could be someone who goes to art school just never even occurred to me."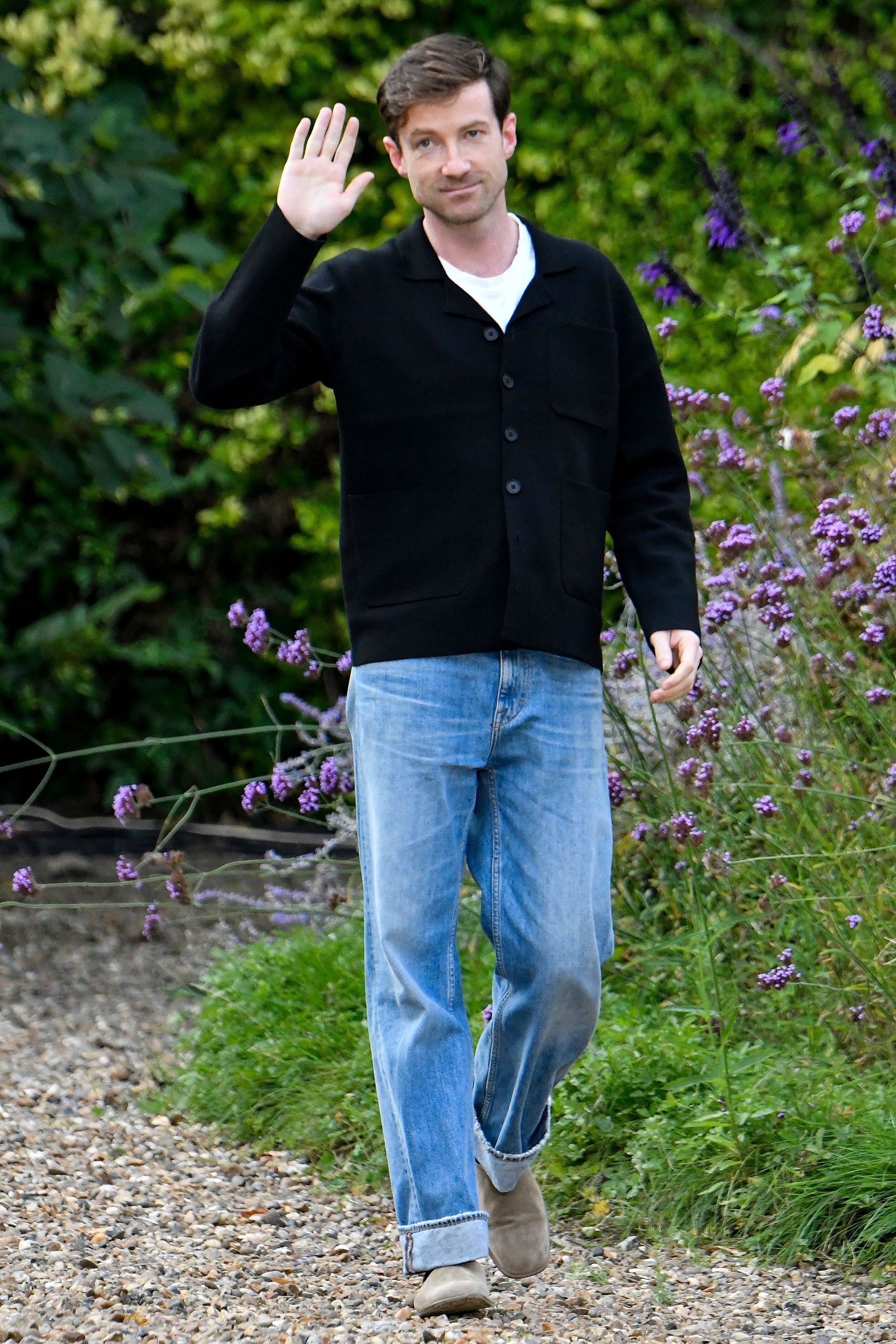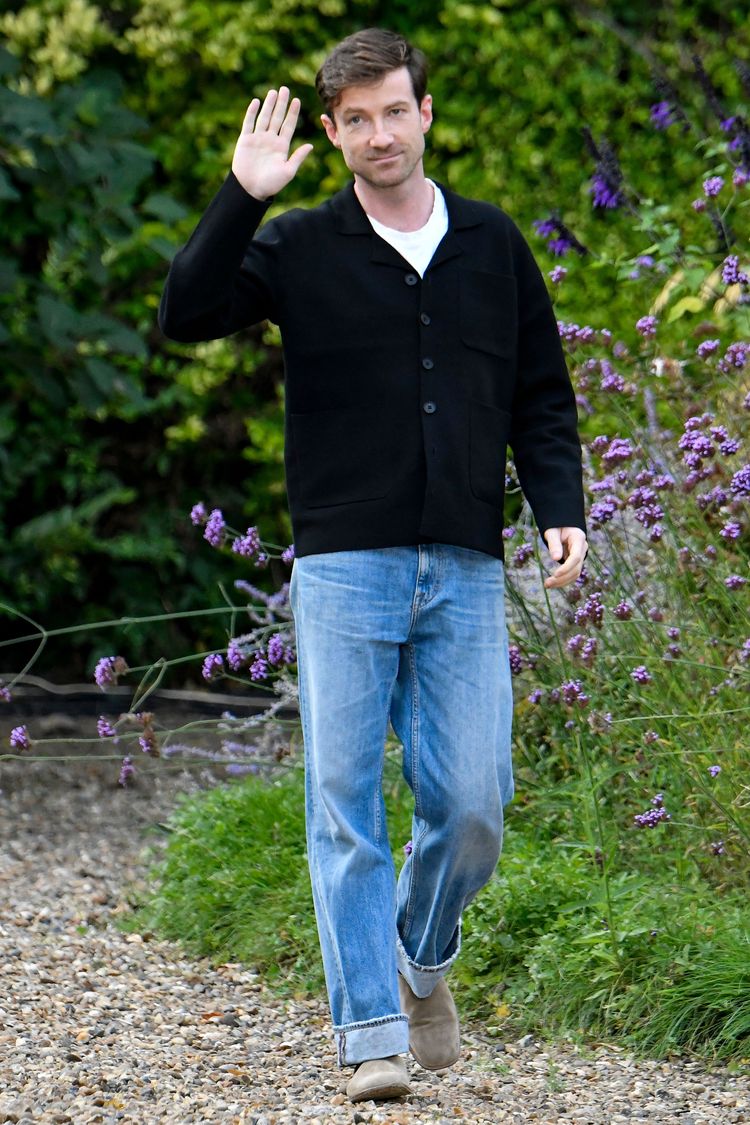 Bryan Conway taking a bow at his LFW SS22 show. Photo: Getty
But off to art school he went, enrolling at Camberwell College of Art where he studied painting, sculpture, and illustration, taking a special interest in the fashion modules. Conway went onto Westminster University where he studied menswear and interned at Burberry under Christopher Bailey, accepting a permanent position upon graduation. Conway continued to work at Burberry for six years, leading the menswear runway team. He also did a stint at J.W Anderson. Today, Conway credits Bailey and his time at the British design house for "shaping the absolute foundation of my career."
"Seeing what he did, how much he achieved, and how he did it… I can't help but learn from him [Bailey]," Conway says. "Burberry was a really formal education in a way, in terms of getting garment making right, which is fantastic. I absolutely still love tailoring and everything about construction."
In fact, Bailey's transformation of the then-sleepy Burberry is what inspired Conway to accept the job at Tiger of Sweden. "I thought this could be another Burberry type of company. If you take something underappreciated, you know, the story hasn't been told as well as it could be," he explains. "If you have a solid foundation of a 118-year-old heritage brand, then you can do so much with it." For him it's about bringing that level of craft and precision that Tiger of Sweden is known for and expanding it across other categories - womenswear being one. "It's really exciting," he adds.
The job has also seen him pack up his life and move to Stockholm. It's the ability to move quickly between city and countryside he enjoys most. "Obviously it's a major city, but it's tiny... You walk 20 minutes and you're almost in the countryside, you can just dive into the water and swim around, walk around the forest," he says. [In summer] being by the water and leaving work and being able to go swimming. It's amazing."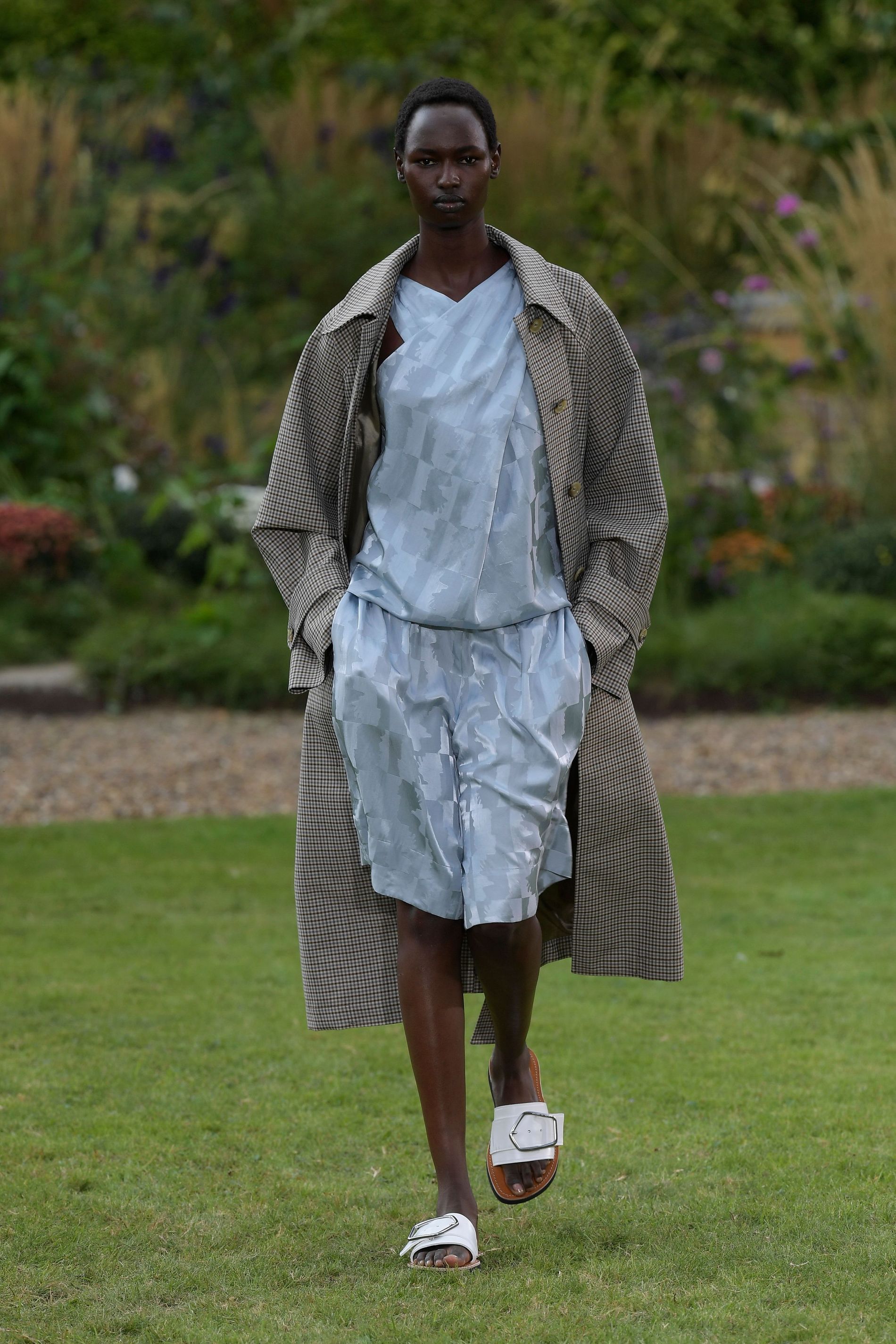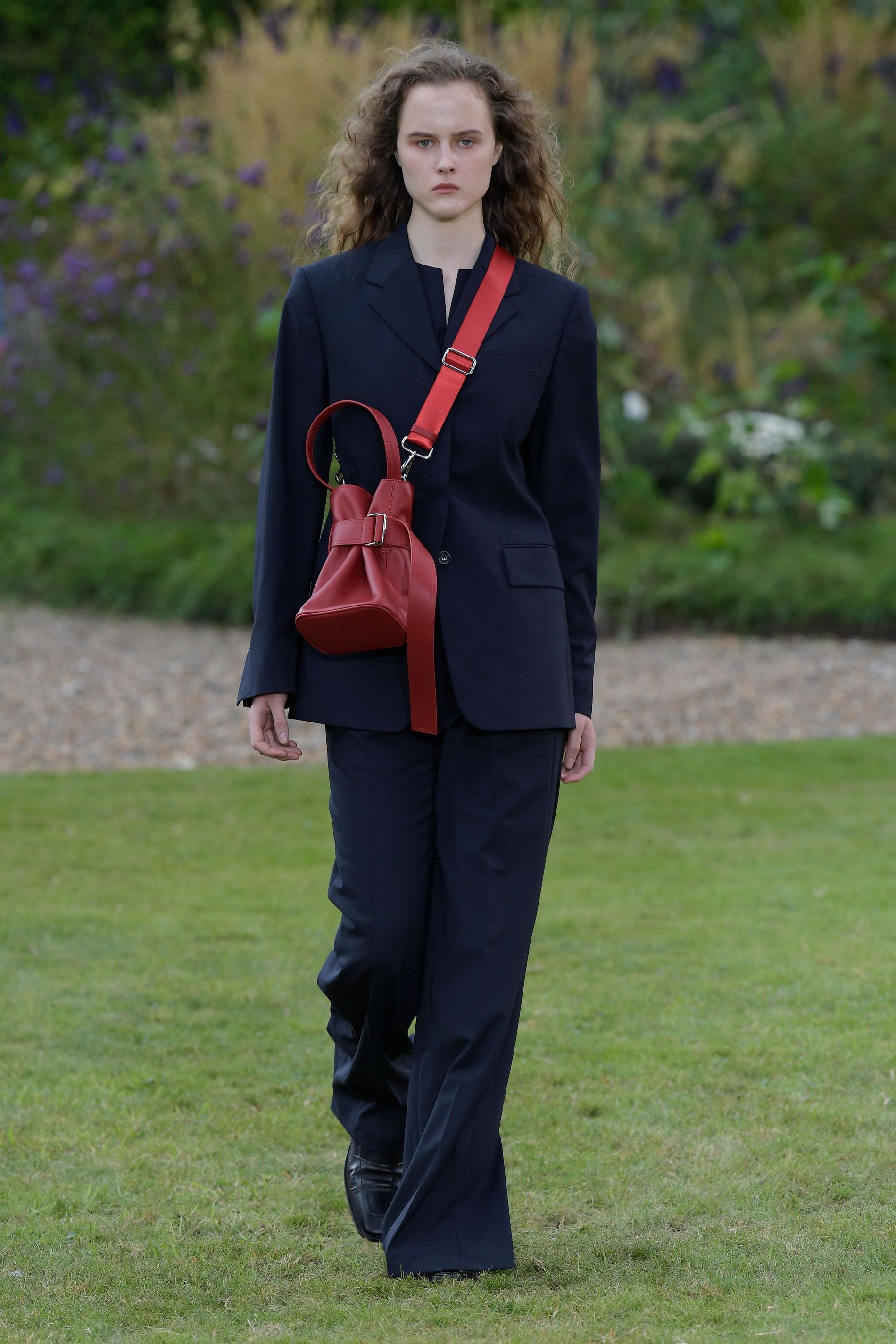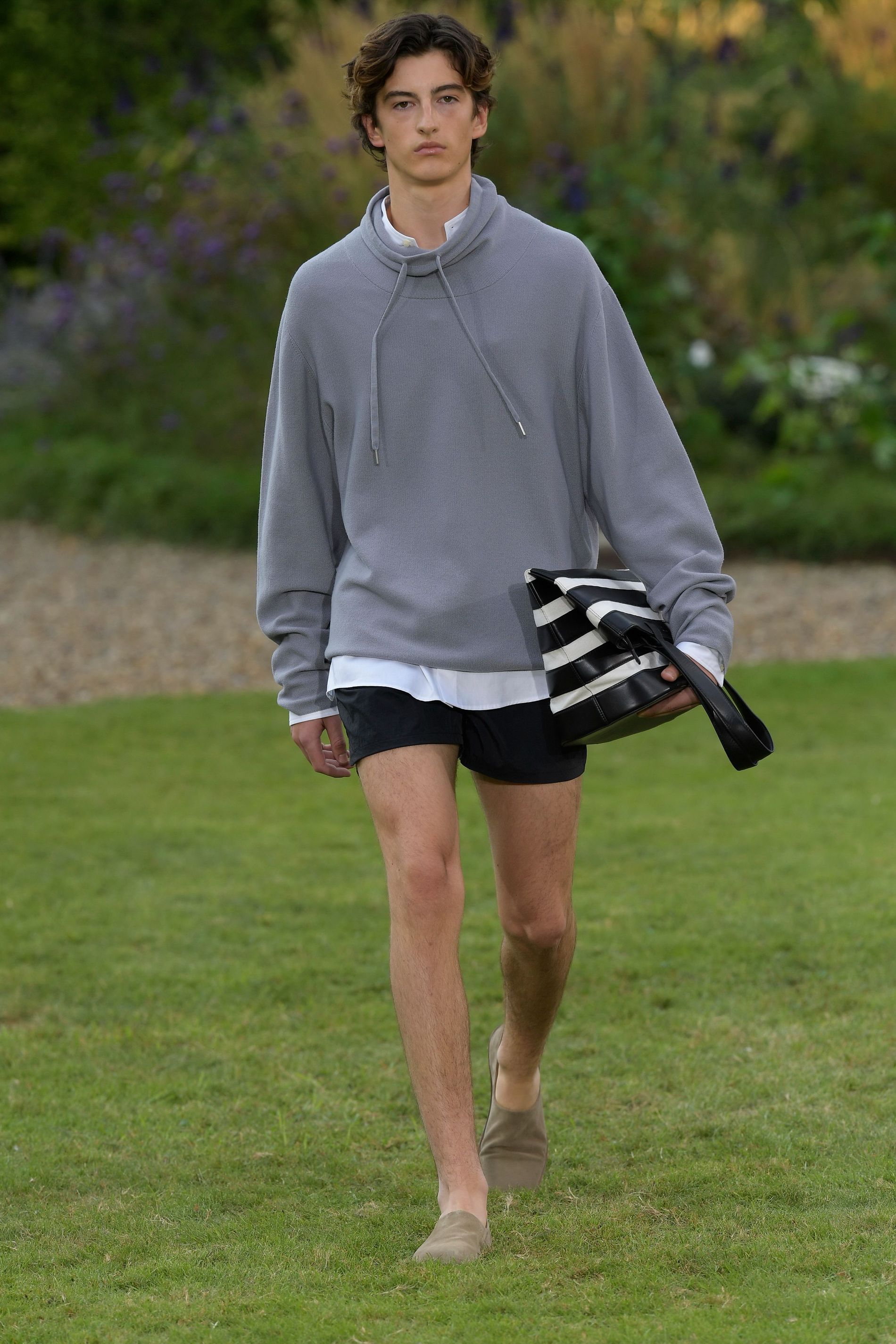 Tiger of Sweden was one of the first to showcase ready-to-wear tailoring in Sweden, ensuring that wardrobe staples (like the brand's famed skinny suit) were made for everyone – in the year that was, this has never been more important.
"Obviously these days everything is getting more and more comfortable," says Conway. "People like comfortable, oversized, baggy clothing, which is great to really explore. In this [SS22] collection in particular, we're really exploring different silhouettes and how they completely work with the body, or are so big they allow the body to move inside it."
Allowing the body to move freely (back to the opening dance sequence), the SS22 collection is an effortless union between the brand's heritage (think classic silhouettes and sharp tailoring), and performance wear. The use of jersey, functional straps and flatlock seaming harmoniously meet Conway's romantic vision of voluminous silhouettes and soft proportions in mood-lifting colour palettes. There is a sense of ease and comfort while remaining polished.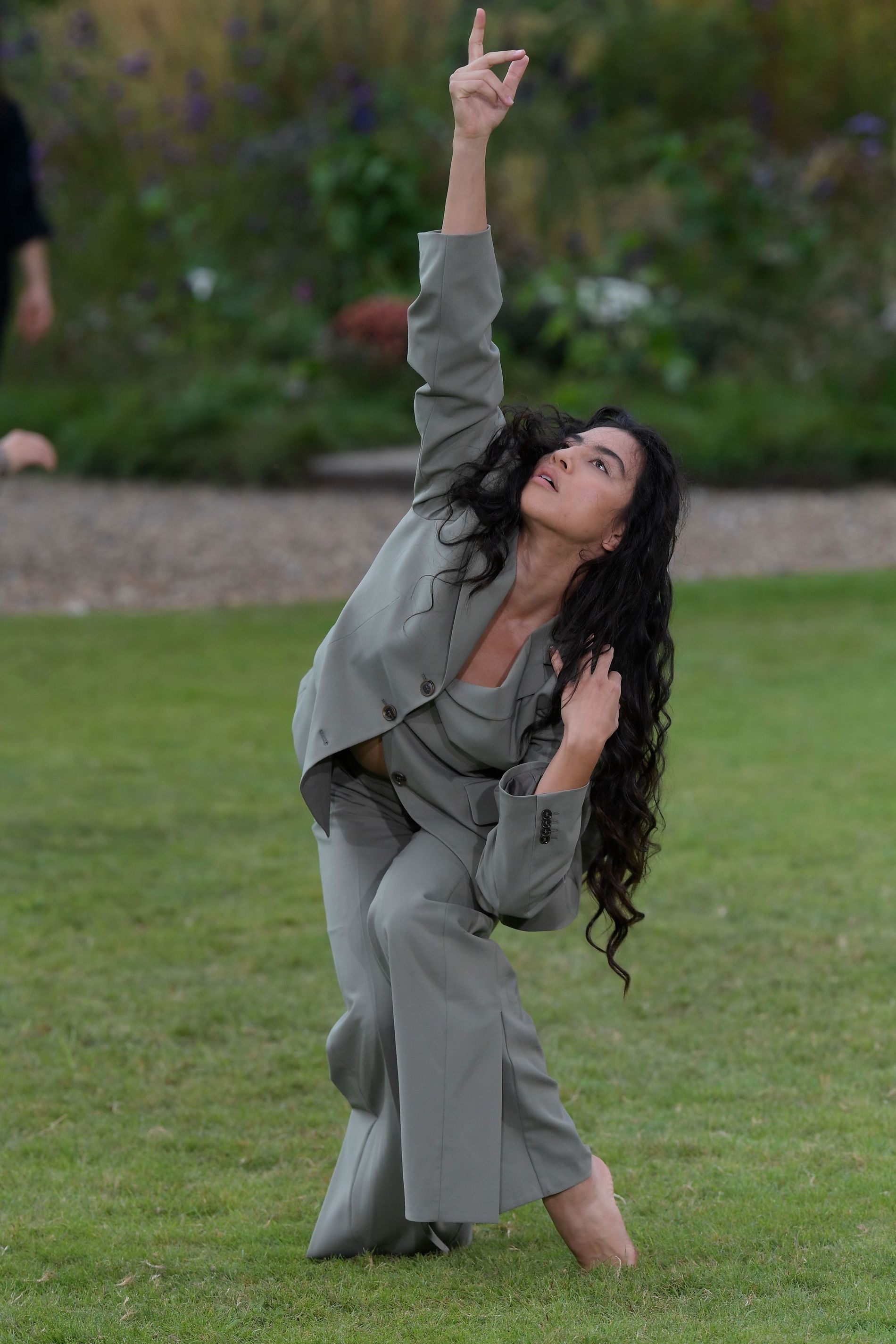 Tiger of Sweden SS22 opened with a Franka Marlene Foth choreographed dance.
The Tiger of Sweden ALL Collection Volume I, a unisex collection of wardrobe staples such as a suit, duffle coat, biker jacket, classic white shirt and crew neck knitwear, was also unveiled at the show.
The ALL Collection will reinforce the brand's sustainability efforts. Future styles will include not only conscious fabric sourcing, but also more sustainable dyeing techniques and trims – an issue dear to Conway's heart when he joined the company.
"We need to make sure that people don't just think of Tiger Sweden as a skinny suit – that's the fundamental thing," he says. "The vision was to try and turn a commercial company around to be a kind of leader and a signal then for the rest of the market that you can do this, we can be a sustainable company and still make money."