Regularly tuning into your podcasts on Spotify or Apple Music? There's a high chance you're streaming it from Acast, A Swedish-born platform with a client roster including Barack and Michelle Obama
The podcast phenomenon has taken the world by storm in recent years, with new shows popping up virtually every day. Today, listeners have an endless sea of options to explore, with a smorgasbord of topics, from art and fashion to food and sports, all available at their fingertips. While the first ever podcasts were created as early as 2004, the mid-2010s marked a significant boost in popularity. Around this time, Swedish start-up Acast was conceived to monetise podcasts by bringing advertisers into the picture. It was a whole new concept in Europe, and Acast was the first in our continent to commercialise the medium.
"At Acast, we host, distribute and monetise content, and we send the creators' podcasts to every single platform there is," explains Ross Adams, CEO of Acast, who, alongside founders Karl Rosander, Måns Ulvestam and Johan Billgren, has worked for the company since its establishment in 2014. "So, when you're listening on Spotify or Apple or any of the podcast platforms, you're – especially in the Nordics – nine times out of 10 streaming it from Acast and listening to ads by Acast." In essence, the revenue is shared by Acast and the creators themselves while, in return, these platforms get free content.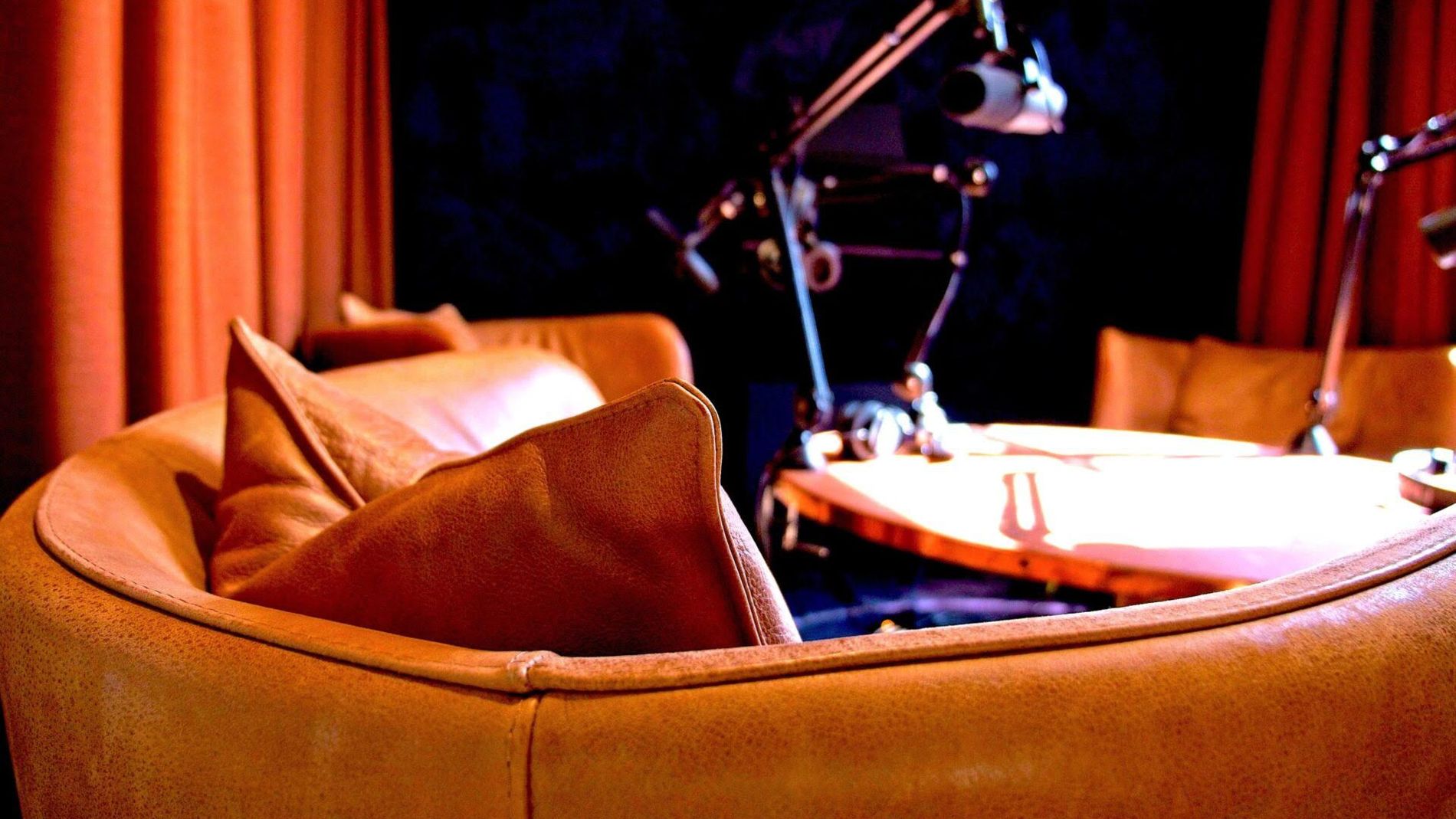 Last year, Acast added more acclaimed names to its client roster, signing a contract with Higher Ground, the production company of Barack and Michelle Obama. Including the smash hit series The Michelle Obama Podcast and Renegades: Born in the USA, which boasts a set of conversations between Barack Obama and Bruce Springsteen, the deal is a major move towards Acast's world domination.
"They had originally done a contract with Spotify for the first two or three years, where they released content exclusively as originals," Adams says. "But the problem when you release a show on one platform is you're missing out on all the others." For example, at the moment, Spotify represents 18 to 28 per cent of the whole podcast reach, meaning that three quarters of listeners would be missed if released only on that platform. Scouring what's out there, the Obamas chose to go with Acast, who understand and share the same values and vision that Higher Ground has. "They're producing fantastic content with diverse voices as well at the heart of it, so it's a match made in heaven," Adams says. "We're very proud of that one."
I think podcasting has a very bright future; it's just going to evolve as a format
Ross Adams
So, what's the secret ingredient to Acast's success? "There's multiple things," Adams says. "You have the first mover advantage, that we were the first in Europe. And then there's the way we have invested in our technology stack – Sweden and the Nordics in general do technology really well, and they are early adopters."
Sweden, in particular, has proved to be one of the strongest markets for podcasting, which, according to Adams, can be chalked up to a bevvy of factors. Working at Spotify before joining Acast gave him the unique opportunity to pick founder Daniel Ek's brain and gain invaluable insight into Nordic tech excellence. "He took it back to many years prior where you had an infrastructure for broadband laid down early before other countries had, you have this ideal mix of teaching coding at school, which wasn't happening in other European countries… It was this natural bubble that nurtured entrepreneurism within the tech world." Adams says other key learnings he took from Spotify included the importance of workplace culture and focusing on your vision and core business.
Ross Adams, CEO of Acast.
In a time when the sheer number of podcasts can feel overwhelming, it will be interesting to see what awaits the industry. "I think the word podcast and distribution platforms are changing – YouTube could become an important platform in the future," Adams says. "But it is for sure growing massively. I think podcasting has a very bright future; it's just going to evolve as a format."
Considering he spends his days working with podcasts, does Adams listen to any himself? "At the moment, the big shows for me are Renegades: Born in the USA and Smartless – that's a brilliant podcast, it's such a funny, easy-to-listen show… Then there's one called Bubble Trouble – it's a great show to understand what's going on in the finance world; they just kind of dumb it down in a way you can really understand."