The Danish furniture brand Holmris B8 found its root in Jutland back in 1937, and hasn't stayed still since
It's a difficult thing to work with a parent. Not everyone would opt to do it. Even if you have a good relationship, it's quite a commitment to spend every waking (and working) moment with them. Coffee breaks, meetings, and everything in between. But for Henrik Holmris, the creative director and founder of furniture brand Holmris B8, joining the family firm was always a given. "I'm the third generation. We have been like a small craftsman factory for many, many years," explains Holmris.
For over 85 years in fact, across three generations, Holmris B8 has been family owned – well, up until 2017 that is. But the business began life as two sides of one coin: two Jutland-based companies, Holmris, which was started by Henrik's grandfather in 1937, and B8, founded as the Bjerringbro sawmill by Martin and Kristian Bach in 1914, both with the will to create top-level quality Scandinavian designed furniture. When things started off, Henrik recalls, "we had only one lady in the office. And that's how it started and then we grew the company."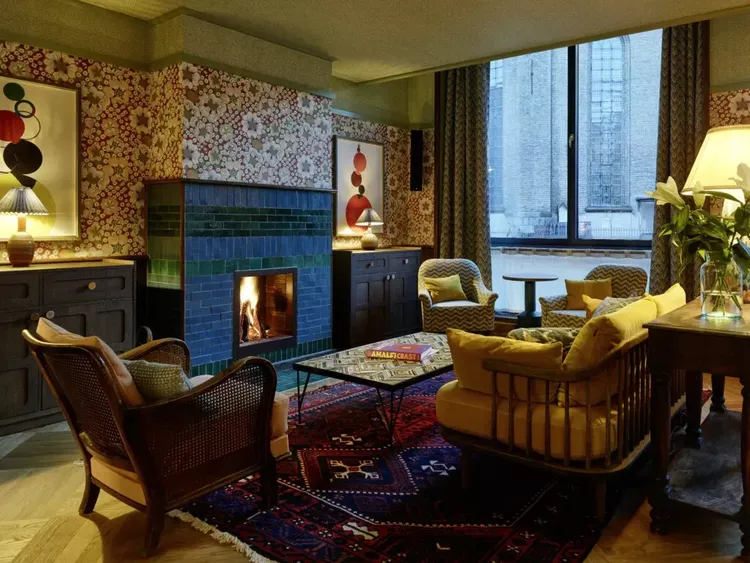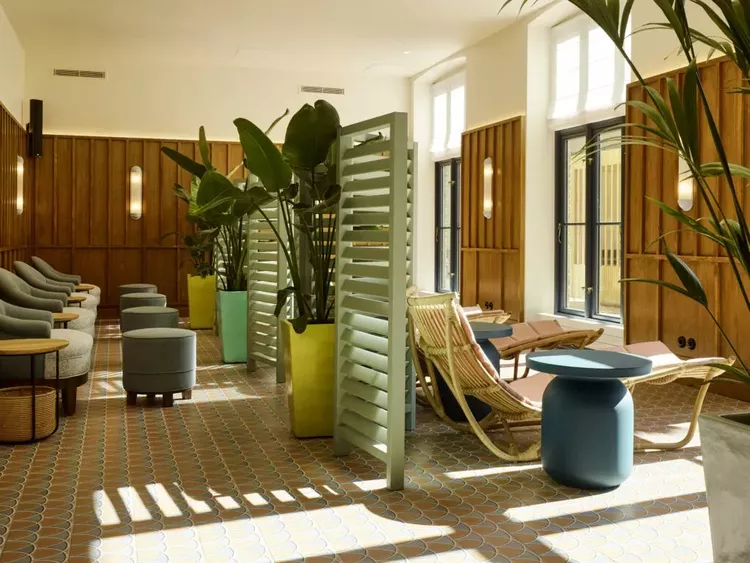 Beginning life as a small workshop nestled in the small town of Bjerringbro, in central Denmark, the 26-year-old cabinet maker Søren Holmris, Henrik's grandfather, armed with just wood working tools and a pipe dream to make beautiful Nordic furniture. A sentiment that's carried through until present day: "It's a very Nordic and Scandinavian look. It's a very clean combination of wood and, in recent years, a lot of white and black. We work with a lot of external Danish designers, so we are very Scandinavian," he says.
By the time the 1950s came around, Holmris was creating a lot of teak pieces: sideboards and cabinets, items popular beyond Nordic shores in America, where a lot of Scandinavian people had emigrated after the first and second world war. While today, Holmris B8 is made up of 40% of their own design and 60% reselling other elevated design brands, such as Hay or Floss. And one of their biggest areas of business is kitting out private companies, like they have done with us here at Vogue Scandinavia, where we have been lucky enough to include the brand's minimalist-style s60 desk in our (almost-finished) new office space, in Stockholm's Lärkstaden. A super slim built shape, with elevated detailing including cable management and the adjustable ability to sit or stand.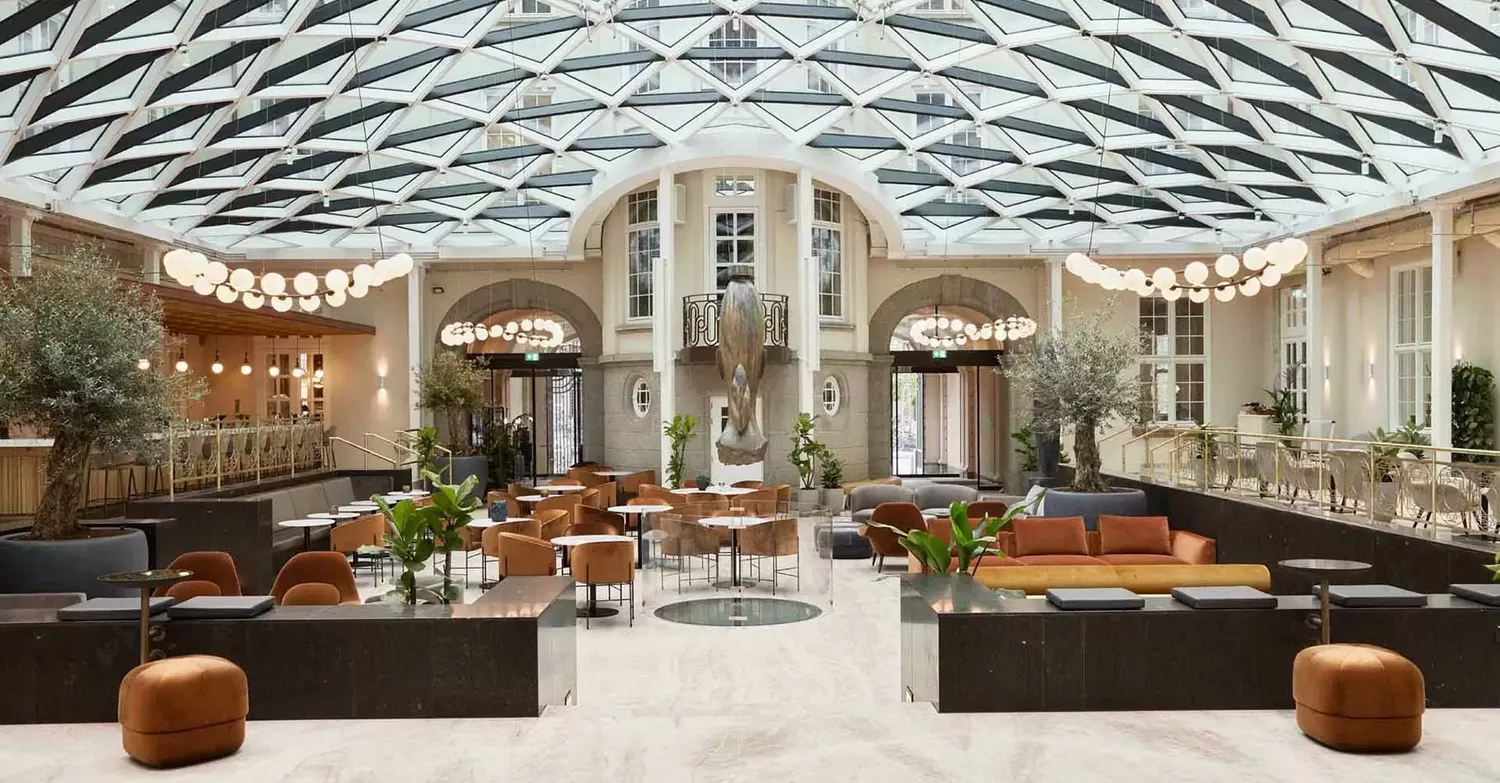 Beyond offices, Holmris B8 have fitted out major design projects including the bold and vibrant 25hours Indre By hotel in Copenhagen. "We sold every single piece of furniture for that hotel," explains Henrik. The interior was created by British Martin Brudnizki Design Studio MBDS, but all the furniture was Holmris B8. "It's a crazy, crazy hotel. You have thousands of different small pieces on the walls, lamps, all the bathrooms are different with some very nice colours... It's a really, really nice piece of art – made in the heart of Copenhagen," he says.
They also upcycle pieces too. Having worked on Copenhagen University's brand new innovation centre, known as Lighthouse, which is decorated with furniture either found in the university's own basement, upcycled or from the Holmris B8's donation scheme for old furniture. "That was really crazy," recalls Henrik, "because we hand-crafted a lot of nice pieces of furniture on site, with our own very professional fillers. They built small benches, they built a whole meeting table and put new rolls of linoleum on top. It's a fantastic story."
The Lighthouse project is indicative of how much emphasis the company puts on sustainability. Holmris B8 is passionate about the circular economy when it comes to furniture design, having already donated 90,000 pieces of old furniture over the past five years. They also sell used furniture, items which they've taken back, tested and then given a fresh two years warranty, in order to encourage more organisations, like themselves, to make do and mend. While furniture-lovers can also do their part, however small, by buying a tree directly through Holmris B8, just as the original B8 did all those years ago. "When B8 was already part of our company as a sawmill in 1914, they planted trees," recalls Henrik. A forward-looking brand, even back then – in many ways, some things haven't changed at all.