Few garments hold the simple yet enduring appeal of jeans, and now, these pairs can be worn with a good conscience too
The Nordics are known for our denim. It is a sartorial craft we have perfected, feeding into our utilitarian – and distinctly Scandinavian – savoir-faire. That said, denim is notorious for wasting excessive amounts of water in the production process. That's why Swedish brand House of Dagmar decided to shake things up, and if there's one thing House of Dagmar knows how to do, it is well-cut trousers.
Joining forces with denim innovator and trend forecaster Edith Chambers (who formerly worked at Levi's), House of Dagmar's creative director and co-founder Sofia Wallenstam has launched a new organic cotton denim program which saves up to around seven bathtubs of water per pair. "Choosing organic, more environmentally friendly cotton is part of everything we do," says Wallenstam. "It is part of our calling and why we continue to work in this industry. We want to offer the opportunity to buy new clothes manufactured to make as little impact as possible on the environment.
Informed by traditional denim craftsmanship, the new denim has been entirely reconstructed and updated to offer reinvented staples with the perfect fit. "We really want our new jeans to have their origin from a real "denim base" as it is a vital product in our wardrobe that we will wear basically every day all year round," Wallenstam says.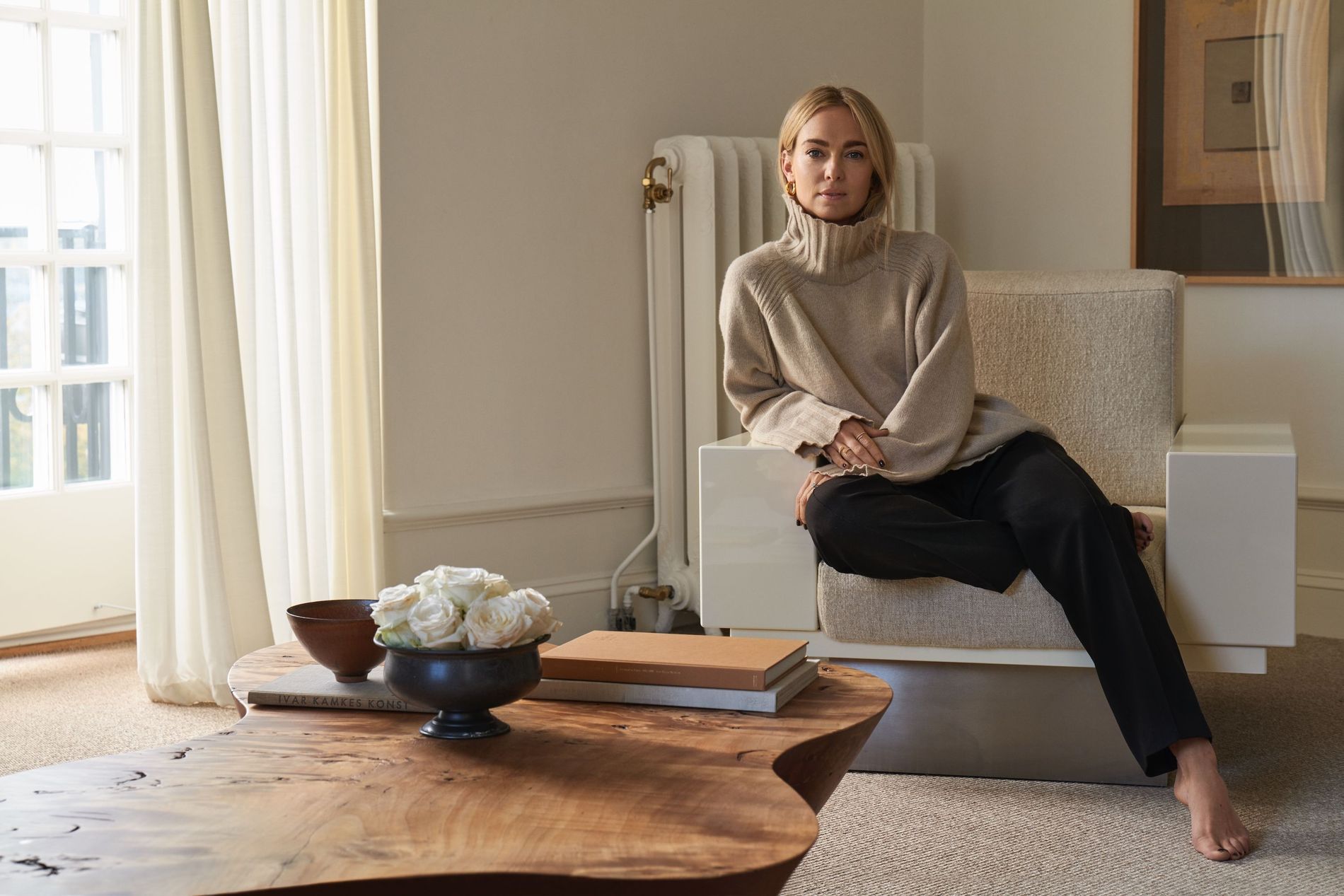 The revamped denim line continues House of Dagmar's perennial design philosophy – creating a "complete look for the conscious and sensual woman," according to the brand. "Denim feels so natural in the Dagmar woman's wardrobe and therefore becomes an obvious complement to our existing offer."
Launching four cuts as part of the new program, House of Dagmar keeps its offering tightly considered. "We have created fits that we think suit our wardrobe," says Wallenstam. An emphasis on the waist unites the new fits, but they "drop in different silhouettes and build up their sculptural shape around the legs in different variations." As such, there's something for everyone: straight leg, a wide and long version, tapered, and a classic kick flare.
Three of the models have origins in previous models but have been zhuzhed up with "quite a few changes and updates." "The fourth model, the kick flare, we created in consultation with the denim expert Edith Chambers," says Wallenstam. "It is a brand new model for us that we strongly believe in for spring."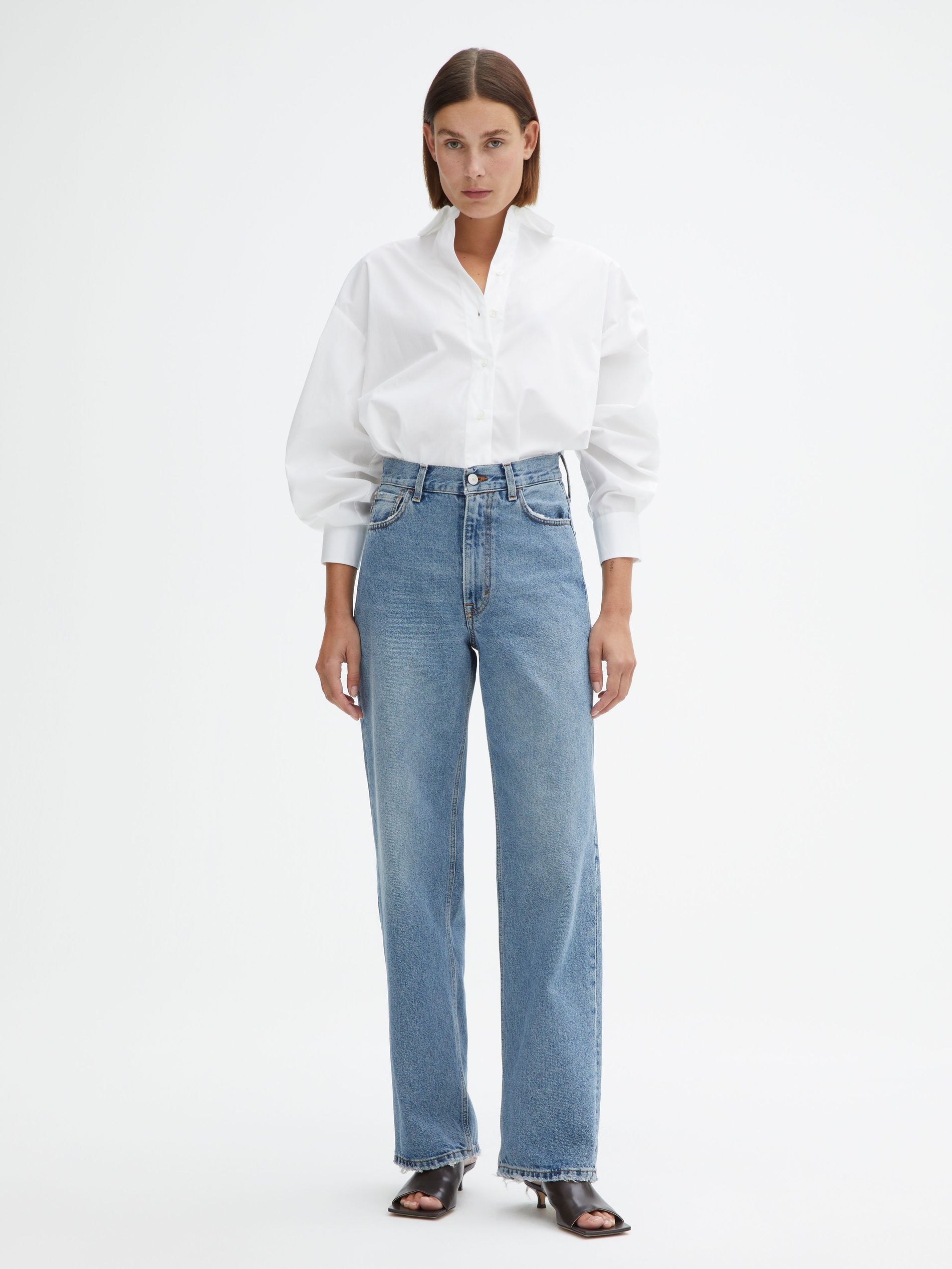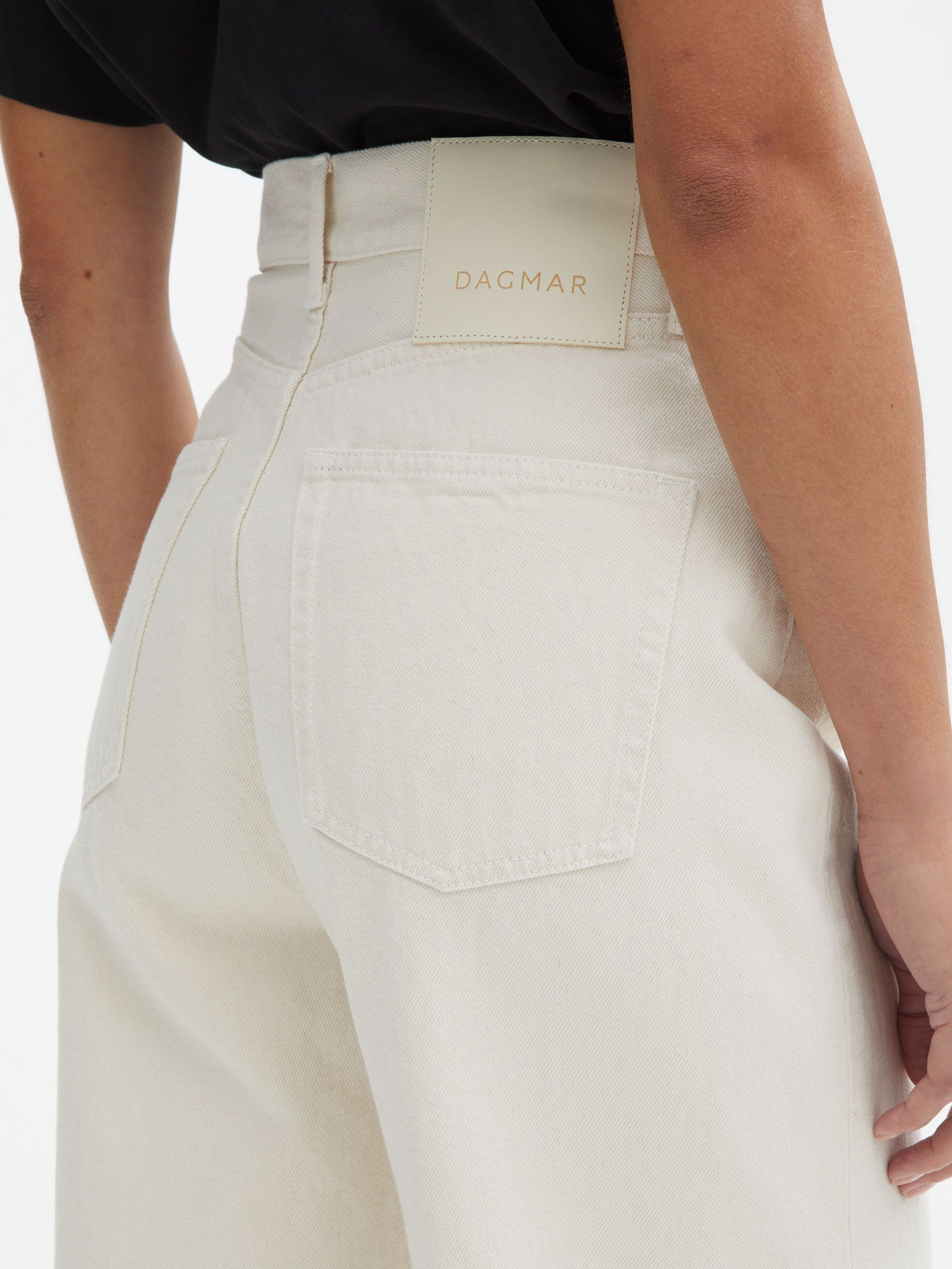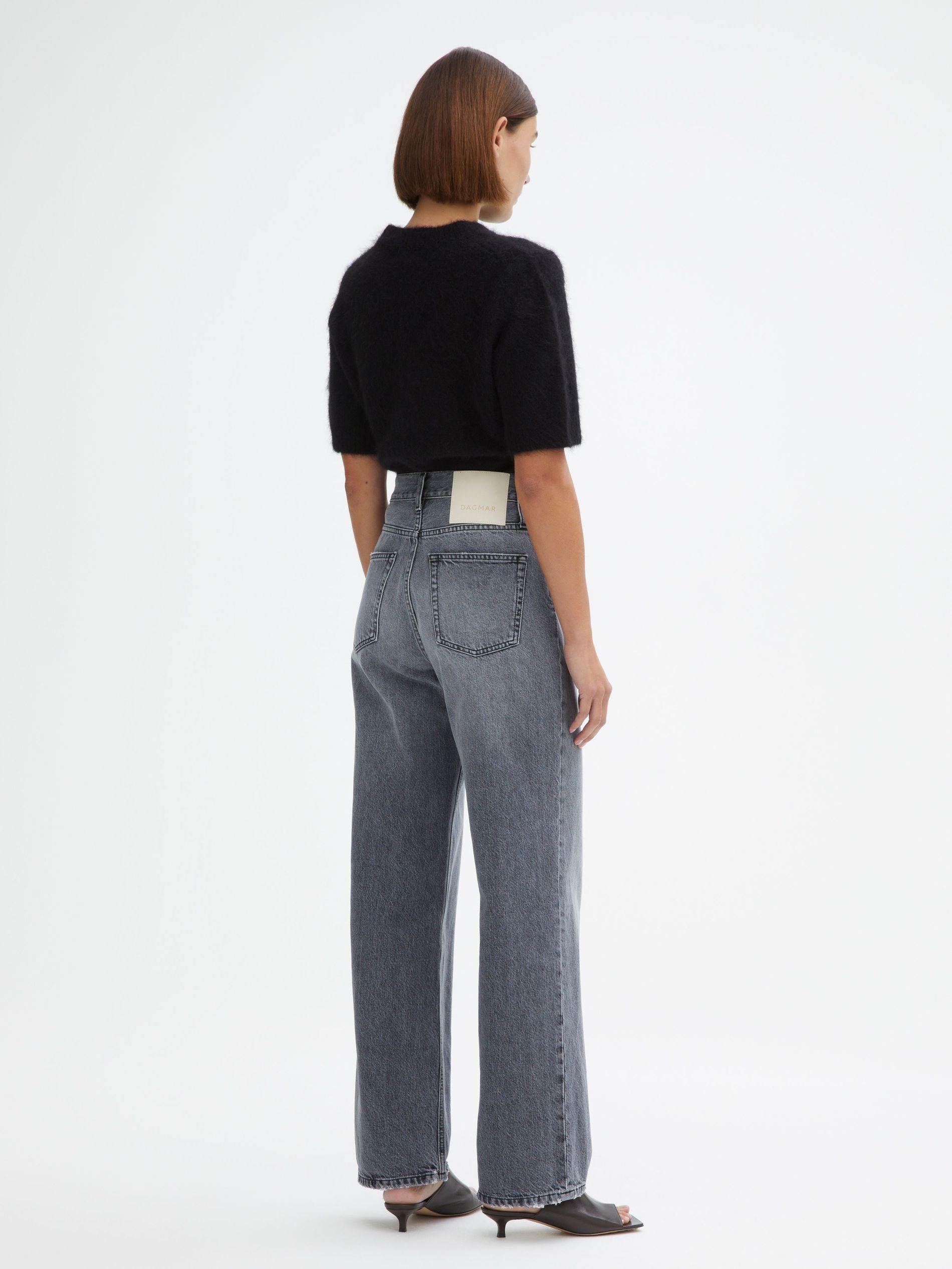 A biggest part of the new update is found in the small details. And the minute scope of work in perfecting a pair of jeans is hard to grasp. "We have worked through where the pocket should sit, how close to the centre seam, what angle the pocket should have, should it be straight, slanted, tilted in which direction, how wide should it be," Wallenstam lists off. The choice of thread and the thickness is important; the colour must not be too orange or brown." And these are just a few examples of all the details House of Dagmar's design team have worked through in producing its new jeans.
The new denim program launches February 17th on houseofdagmar.com