While we can't guarantee cloud-free skies, smooth travels, or empty beaches, we can promise that these summer accessories have earned a spot in your suitcase
In collaboration with ATP Atelier
With the holiday season upon us, azure blue seas, white sandy beaches, and perfectly curated tablescapes populate our social media feeds. As we scroll through images of perfectly wind-tousled hair, unbothered beachwear, and blemish-free skin with barely-there makeup, it is easy to assume that nothing could possibly go wrong in this polished world of flawless vacations. However, picture-perfect holidays aren't always what they seem and ATP Atelier – or 'All Tomorrow's Parties – puts reality on full display in their latest campaign.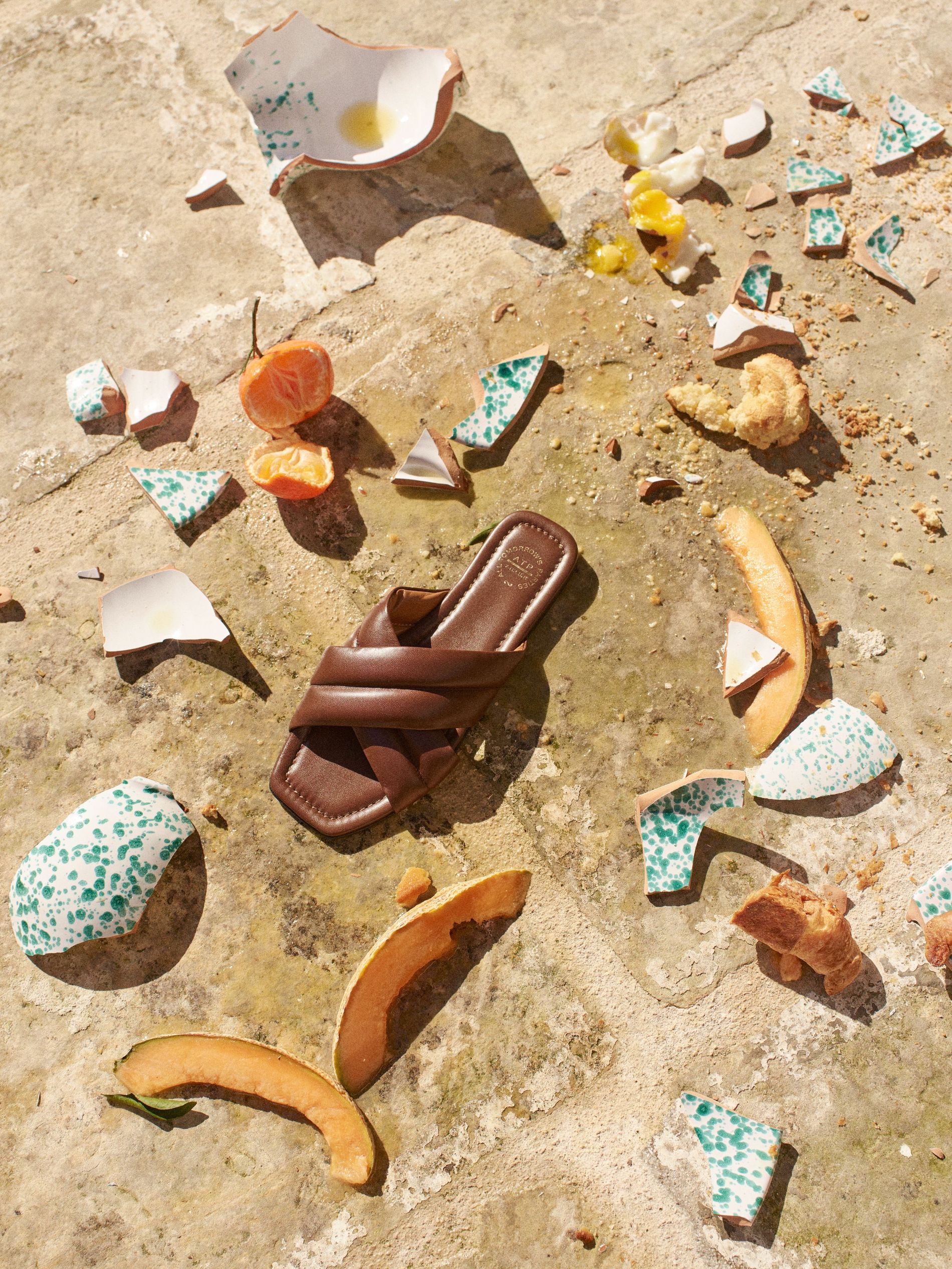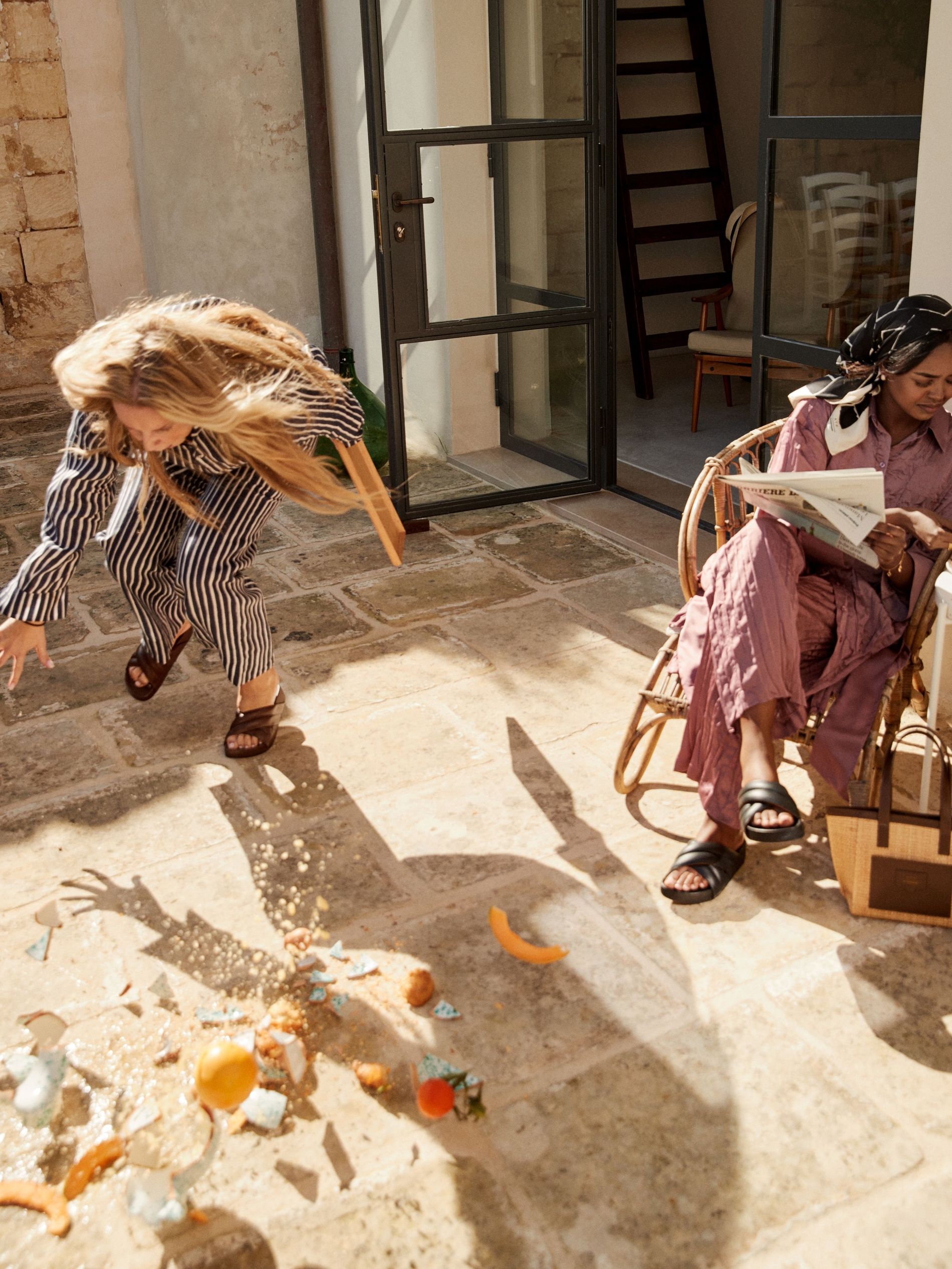 Summer holidays have always been integral to ATP Atelier. Founded by Maj-La Pizzelli and Jonas Clason in 2010, the duo first bonded over a bottle of Prosecco and would later spend their summers in Southern Italy, which led them to launch their accessory brand. Merging minimalistic Scandinavian design with Italian craftsmanship in instantly recognisable handbags and shoes, their to-the-point aesthetic has made ATP Atelier a fast favourite among the Nordic fashion fiends.
Now, for the brand's first-ever high summer collection, the signature styles in swooping cuts of buttery leather are put on display in a set of photographs depicting the reality of 'The Perfect Vacation'. "The set up for your vacation usually has all the perfect conditions: beautiful location, amazing outfit, perfect weather but then life happens. As it always does," Pizzelli points out. "Still, it's rare you share these moments with the world." This campaign is an antidote, urging us to share the messy stuff. Summer is not only perfect breakfast trays and amazing beach days where everyone gets along.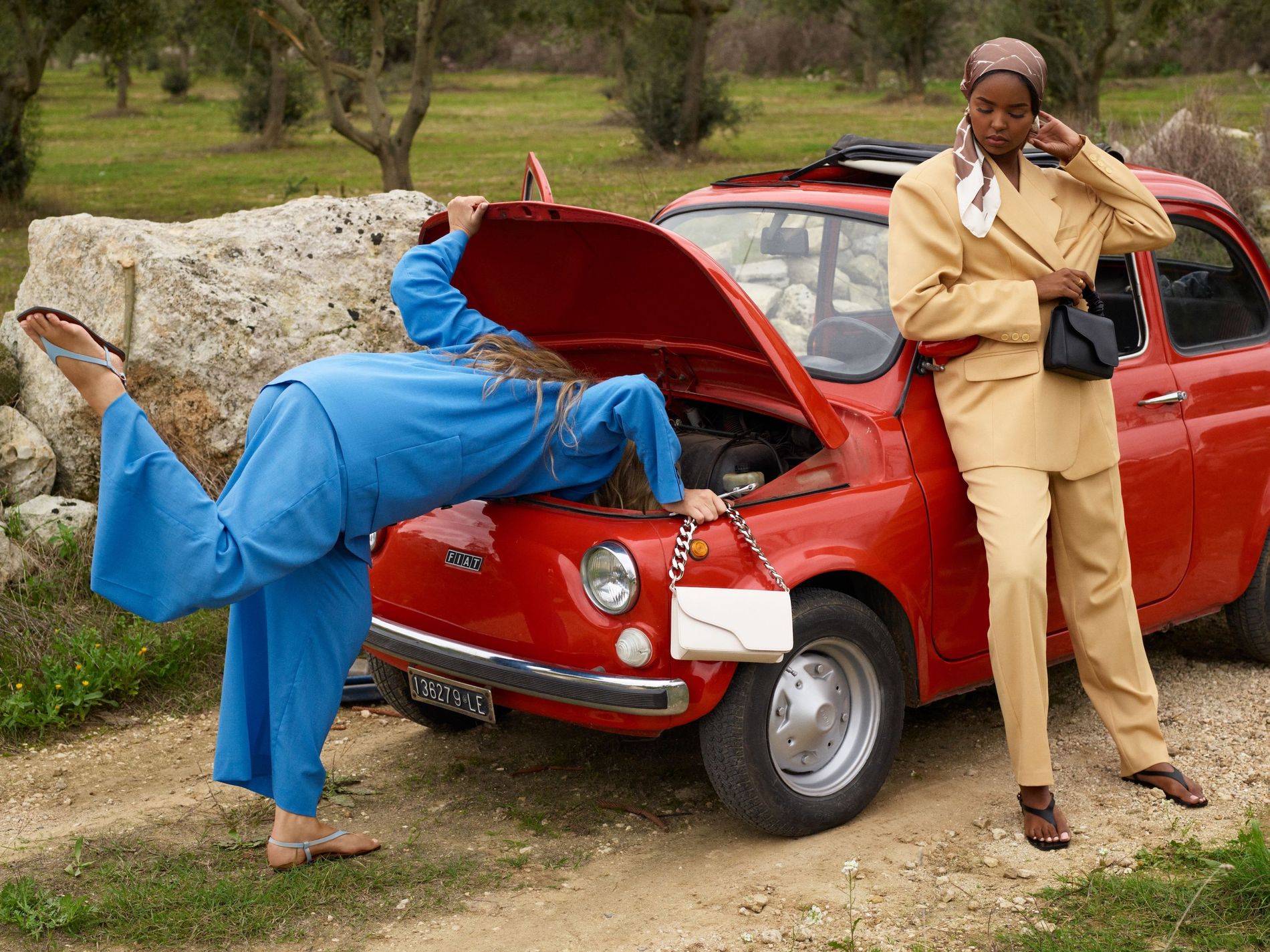 Shot in Pizzelli's Italian summer house, the campaign shows six typical vacation scenarios gone wrong. Using the brand's own team in front of the camera instead of models, we see all the things that could go wrong while on vacation: from overheating car engines to smashed breakfast plates and an unplanned dip in the pool. "With this campaign, we're looking to encourage our community to feel comfortable sharing the messy stuff," Pizzelli says. "The imperfect moments are more often than not the best parts of life."
As for design, the brand's signature styles are joined by party heels for a feminine twist with thin straps and barely-there sandals. Handbags, while available in the earthy, muted colourway that ATP Atelier has become known for, see the additional pop of bold baby blue, coral and light green, making the high summer collection compatible with most vacation wardrobes. The addition of contrasting hardware chains to both heels and going-out bags adds a fierceness to the silhouette equally fit for city living.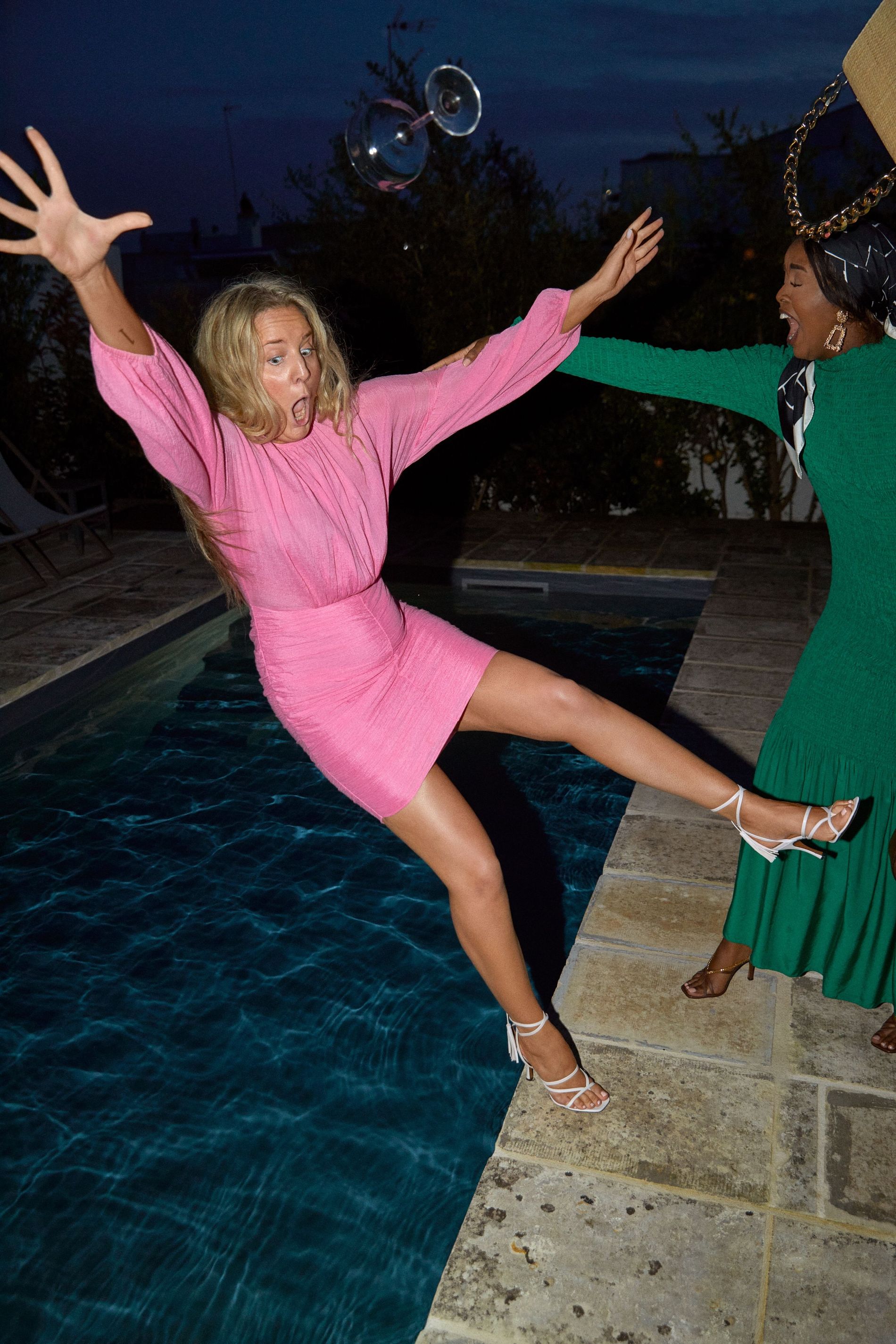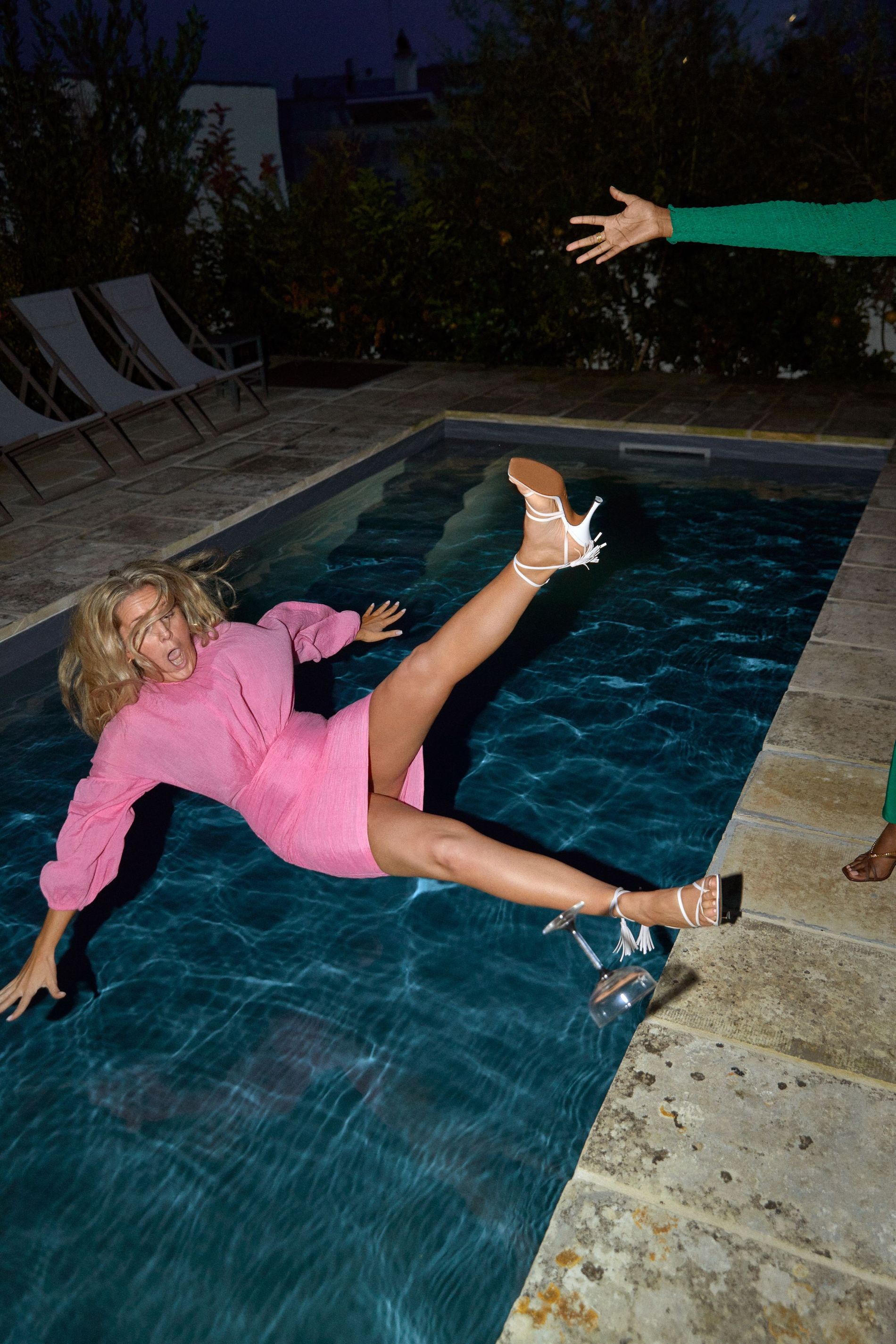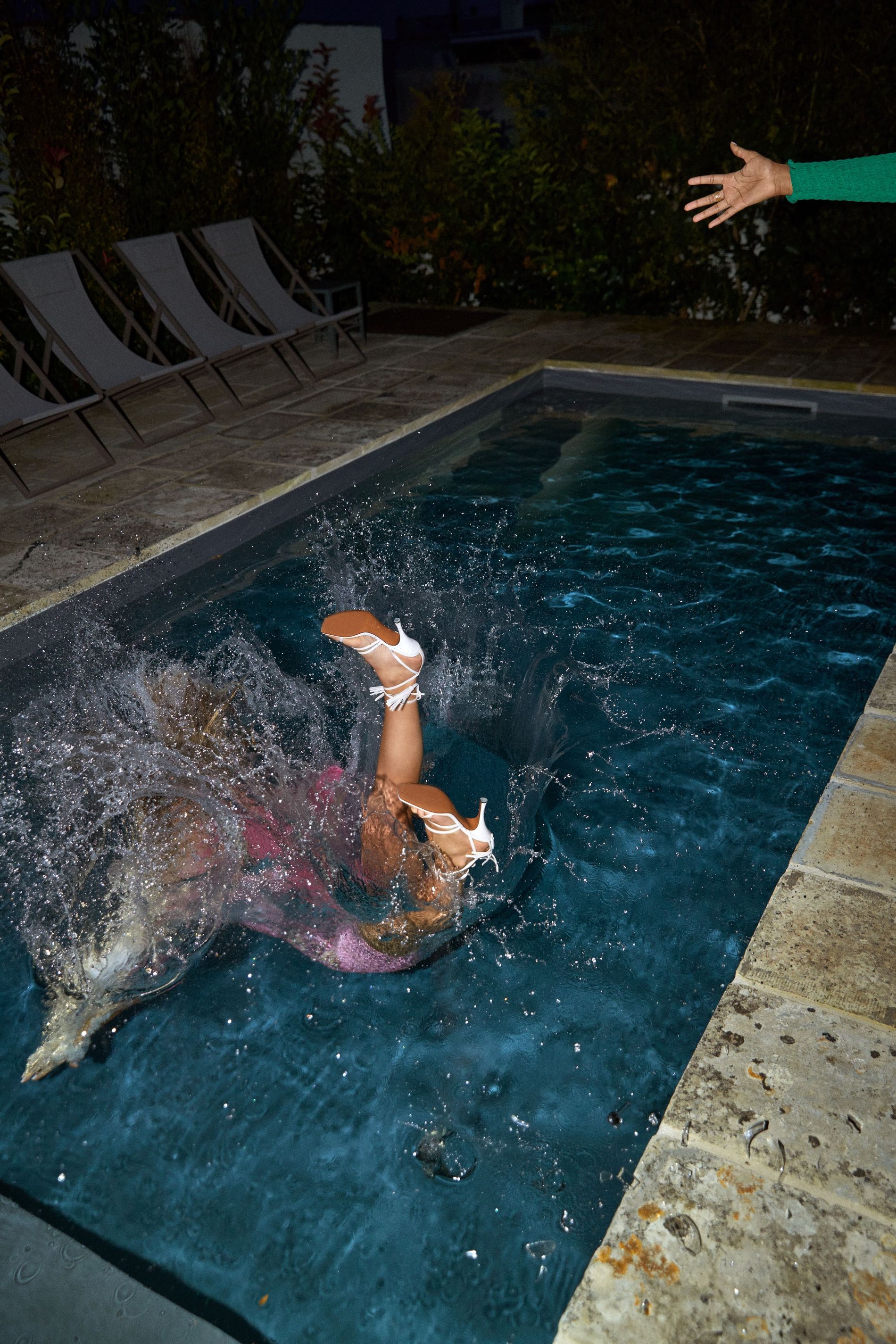 The new collection also marked the brand's first venture into a new material. "Raffia seemed like a must-have - it's the epitome of vacation, isn't it?" Pizzelli points out. However, in the hands of ATP Atelier, the material is no longer reserved for seaside outings. Instead, the woven fibres are given an air of sophistication just as fit for a city stroll. "This versatility ties in nicely with how we came about creating the ATP Atelier sandal from the very beginning," she says. "A piece that springs from the vacation lifestyle but works just as well in the city and most importantly - for more than one season."
See Vogue Scandinavia's favourite summer styles below:
---
Accessories for a vacation ready wardrobe