It all felt a little Hansel and Gretel at the Lycée Carnot. Let the Swedish stylist show you around
Paris Fashion Week is in full swing and Swedish stylist (and frequent Vogue Scandinavia contributor) Hilda Sandström gave us a front row seat at the enchanting Acne Studios' fall/winter 2023 show. Held at the Lycée Carnot, a public secondary school situated in the 17th arrondissement, the presentation further solidified the Swedish brand as a can't-miss, even amid a jam-packed Parisian schedule.
Guests entered into a dream-like scape: a whimsical forest, complete with branches crafted from rope and dripping with crystal foliage. On the floor lay inky-black sand, while familiar faces (including one Jared Leto) appeared in the crowd.
Here, Sandström gives us a sneak peek into her evening: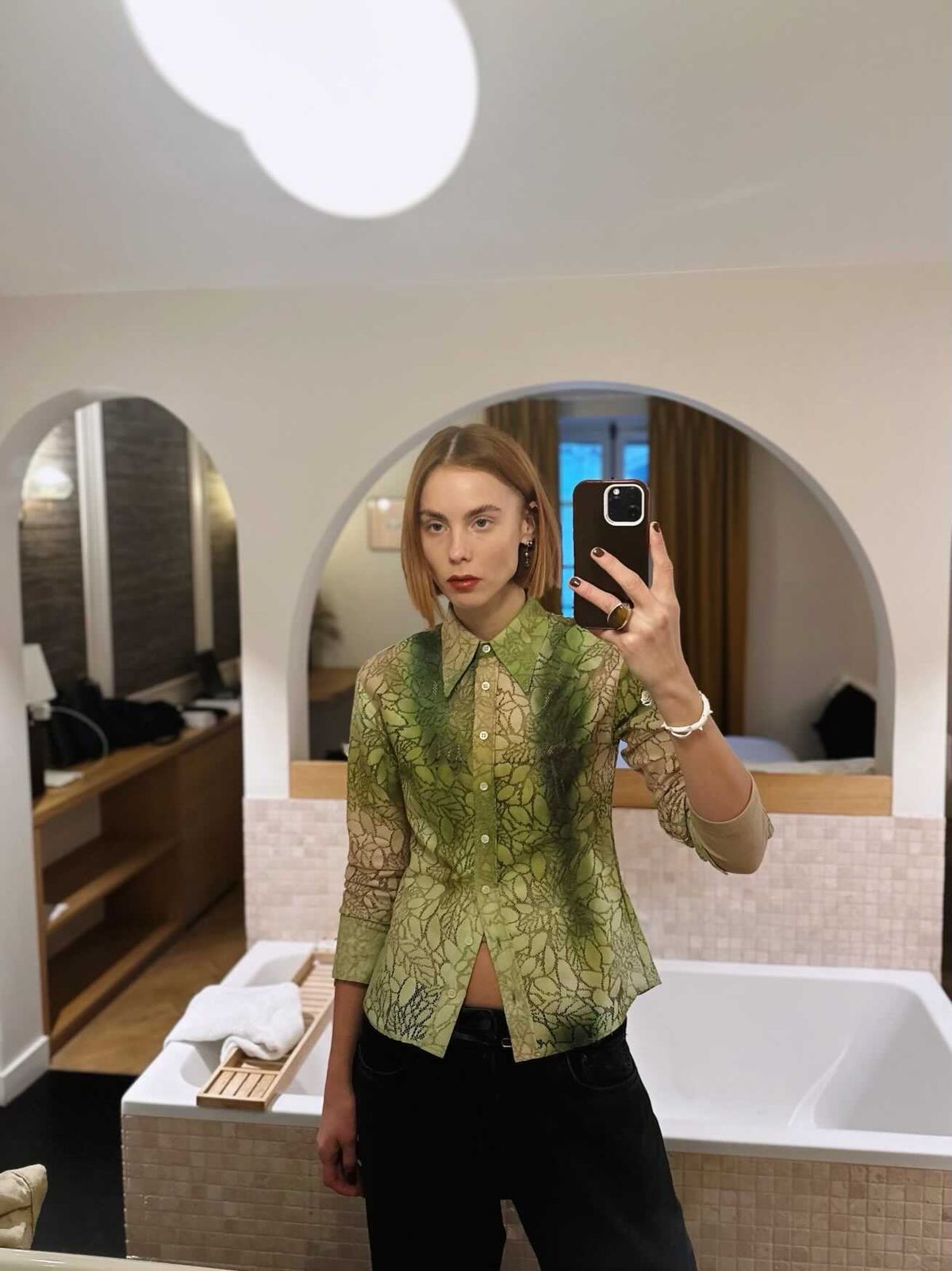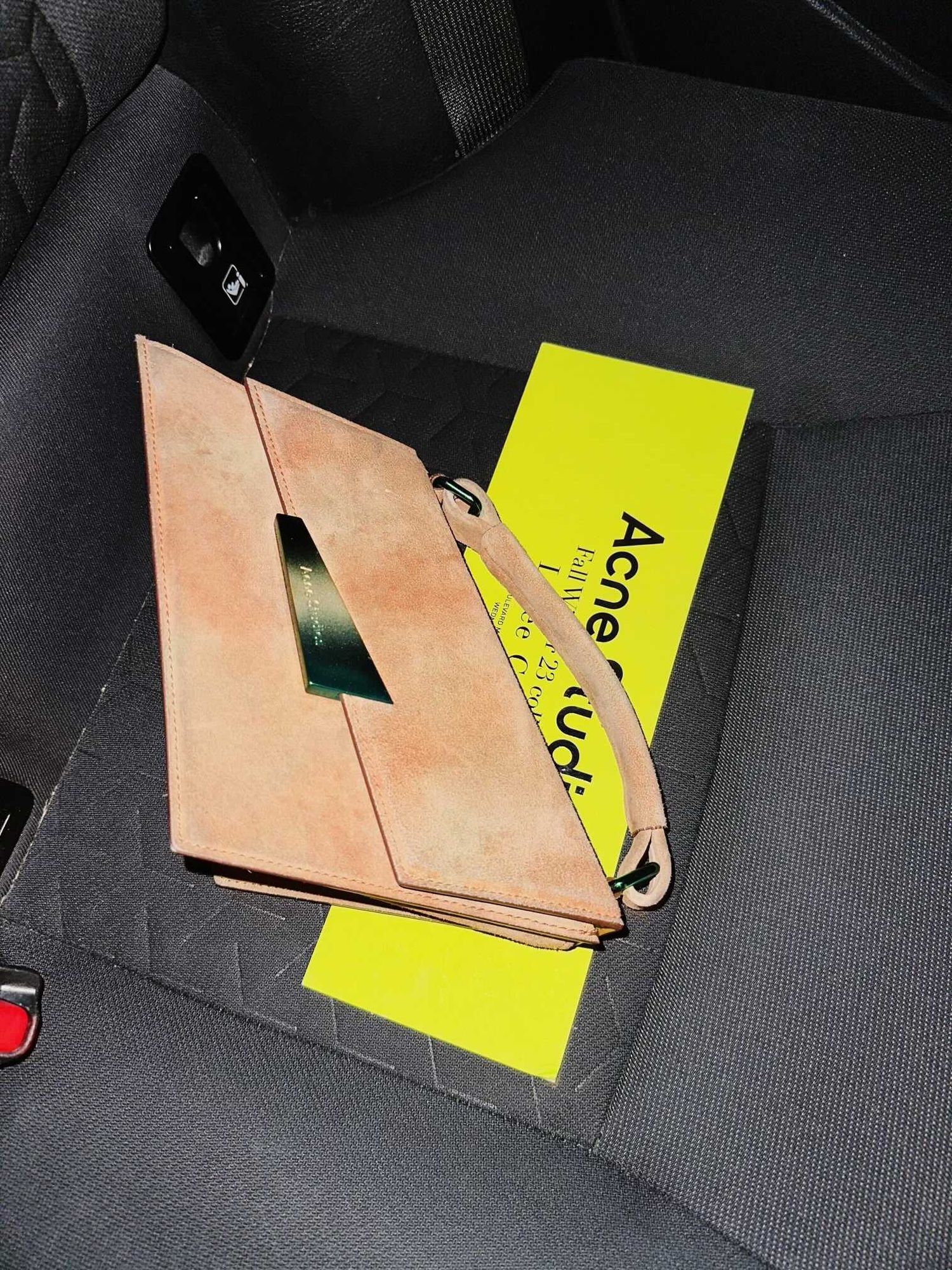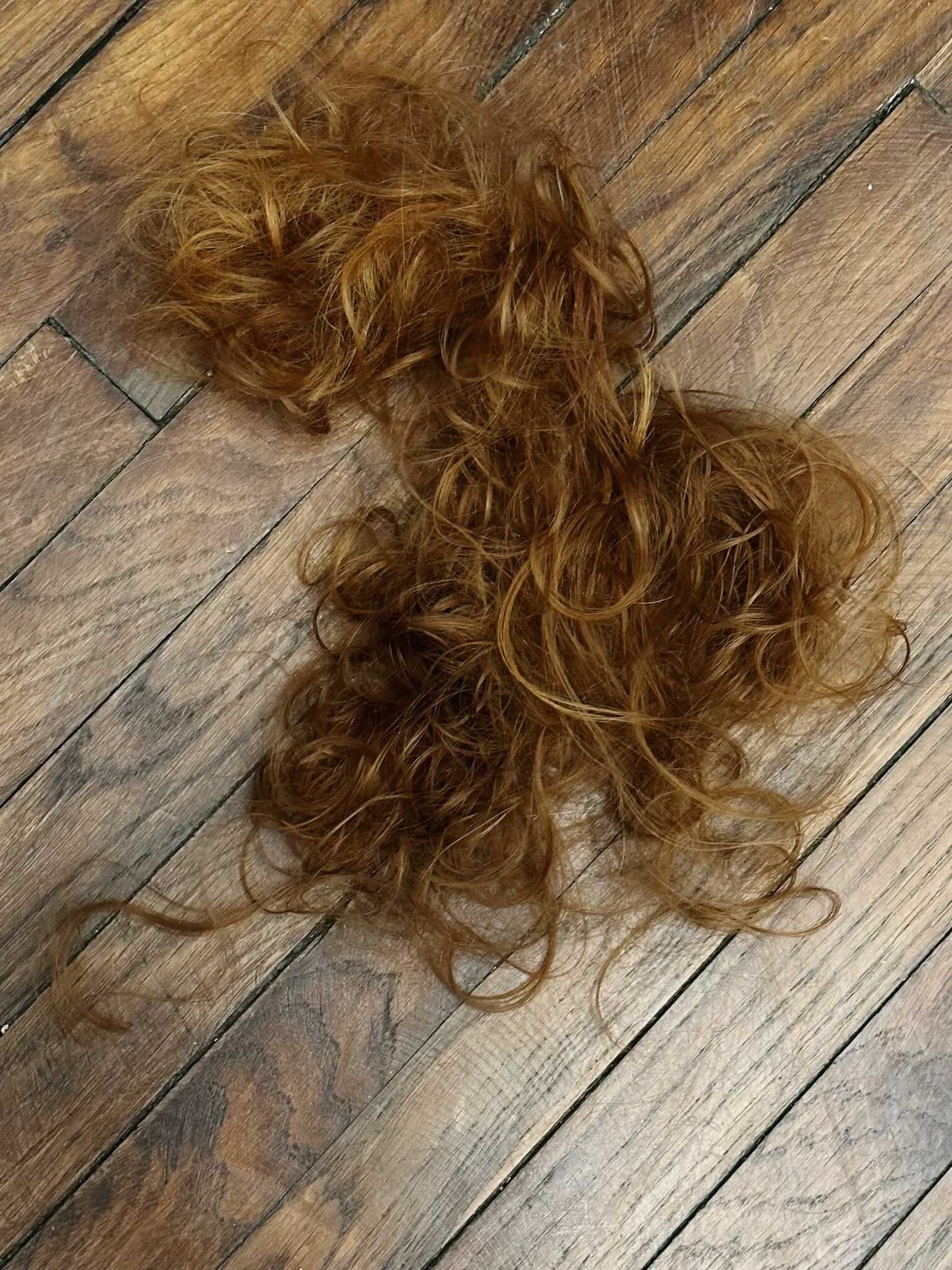 I colour-coordinated my look with my hair and invitation, of course. I'm almost always in oversized menswear denim. When I'm in Paris, I always visit my love (and hair genius) Anne Sofie Begtrup. It was time for a fresh start.
I'm often running late, so I had to put my lipgloss on in a dark cab. But luckily for me it was a dark show space, so no one noticed my messy lips.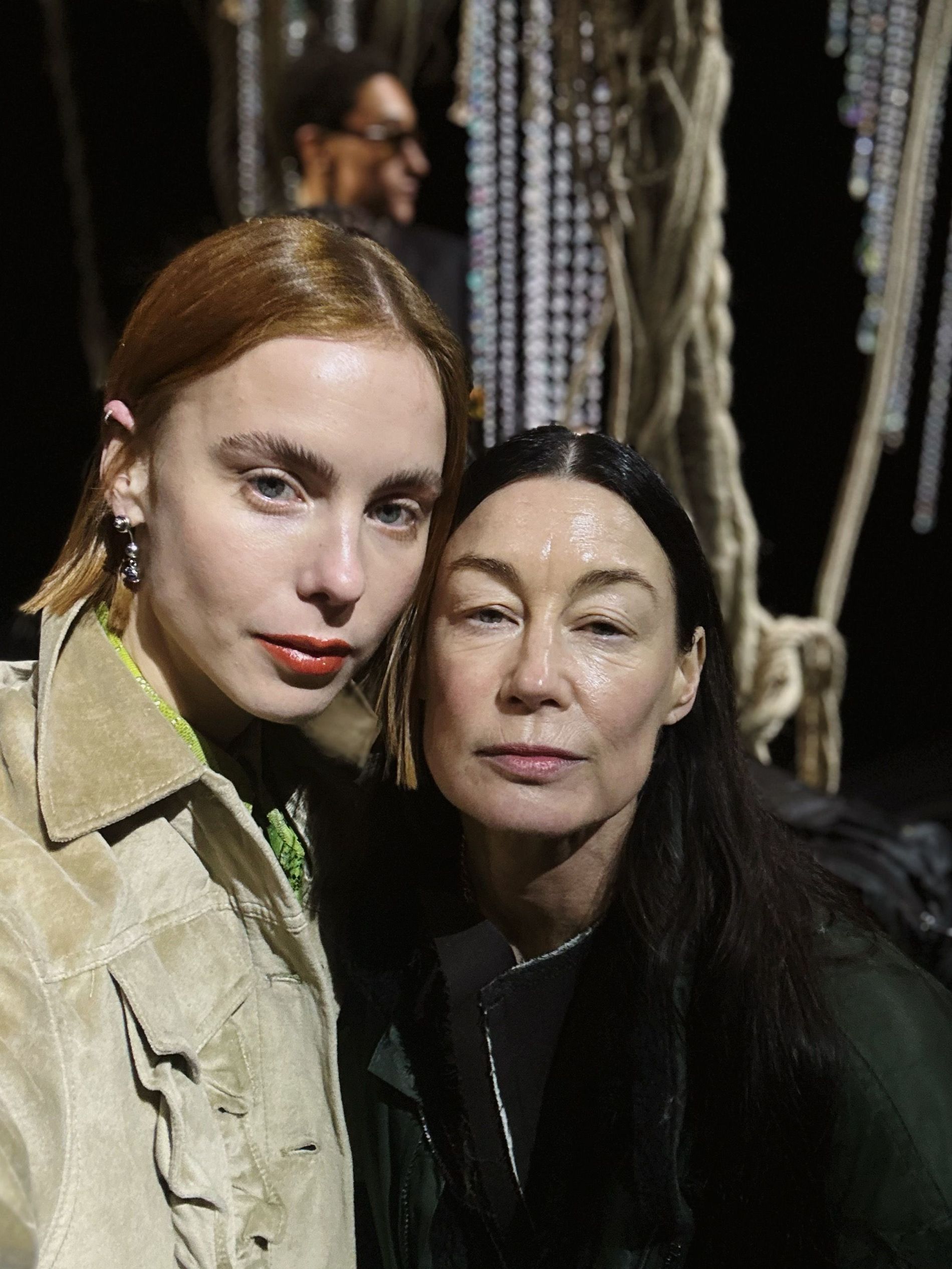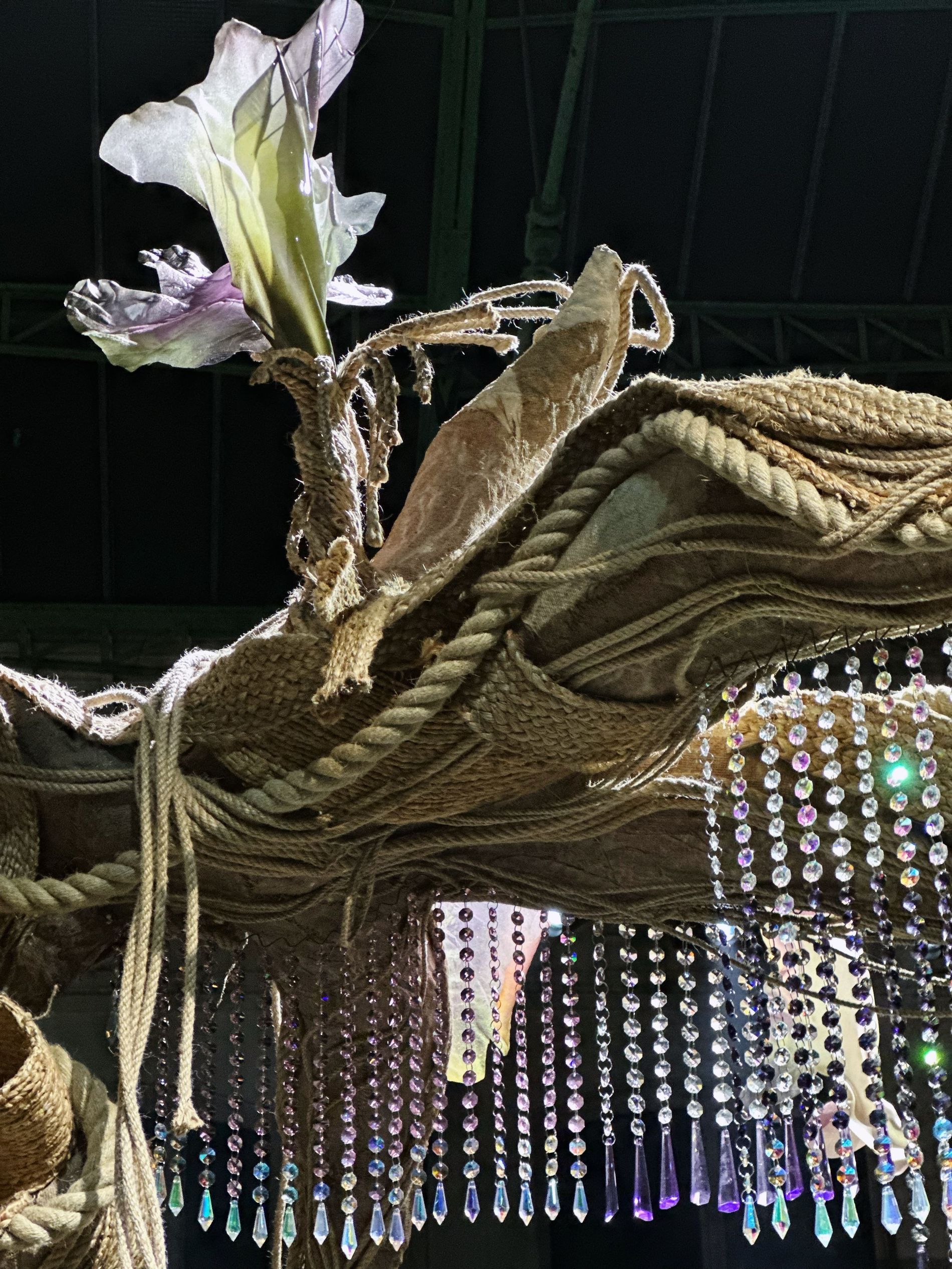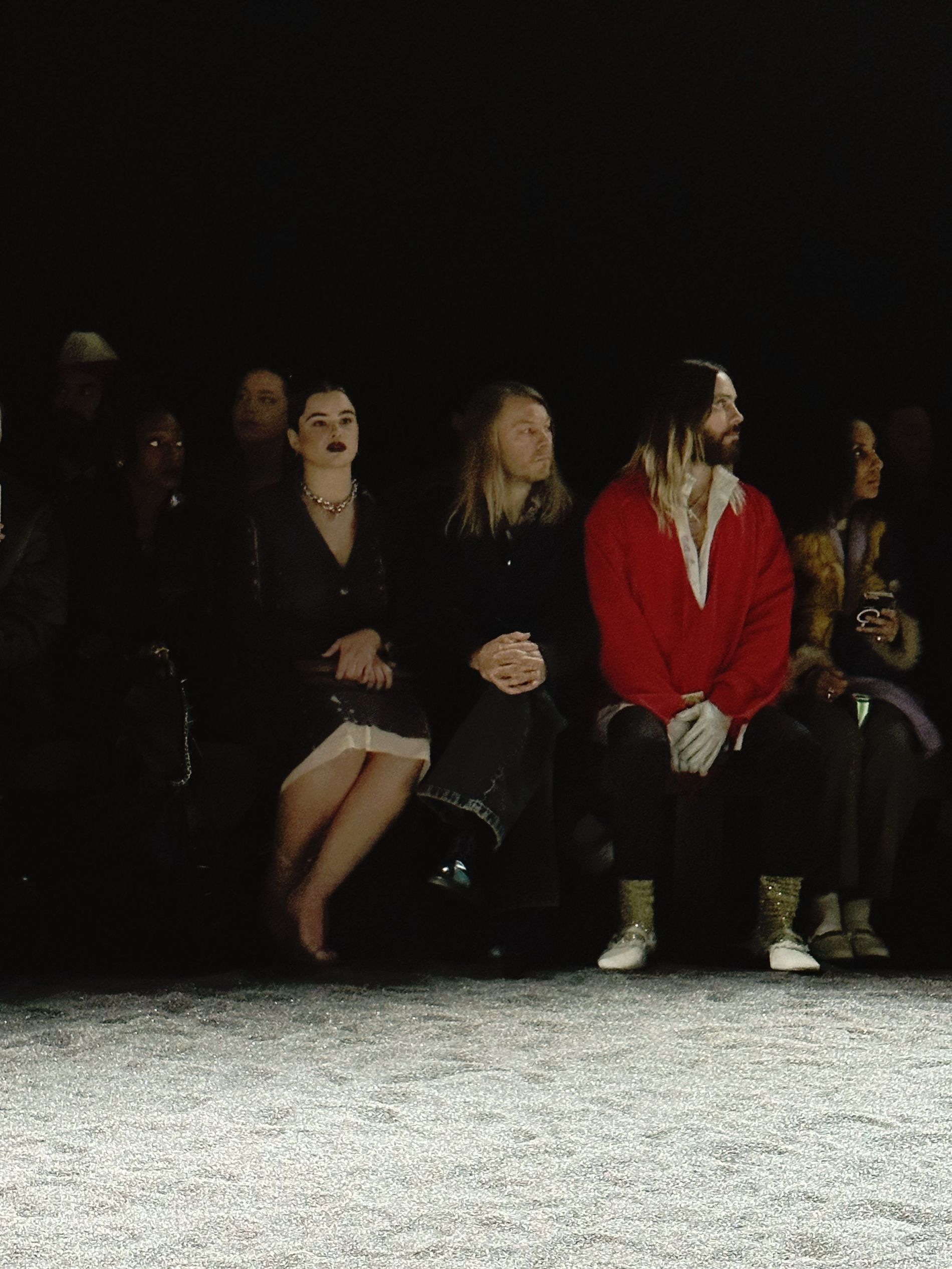 The setting was beautiful, with crochet flowers and sparkly rhinestones. The front row was packed, but I squeezed in with some cute guests. Jared Leto was seated right across from me – he made a huge crowd of fans scream and cry.
It was a super strong collection with a lot of interesting details, fabrics, great coats and shoes. My favourite looks are usually the ones I want to live in – this time it was a menswear look with a huge navy coat and boots. It's all about being comfortable, but still remaining cool.
While my second standout look (pictured bottom left) is something more eye-catching which I can use for shoots. I always love a good showpiece, interesting fabrics or a new shape.