The 54-year-old OG supermodel was snapped in the striped crinkle stretch swimsuit by Hunza G rolling around a sandy beach
Iconic supermodel Helena Christensen can now add another string to her creative model-turned-photographer bow as she unveils her new capsule collection with Hunza G (the brand behind that iconic blue and white dress worn by Julia Robert's Pretty Woman).
The photogenic Dane worked closely with Hunza G's creative director Georgiana Huddart to develop the limited edition collection, rendered entirely in lavender and white. "I selected one of my favourite colours, added stripes for a maritime feeling on a range of styles that celebrates the exuberance of swim and resort wear and the joy of being in and around water surrounded by the warm glow of the sun," she says.
Featuring six styles spanning bikinins, one-pieces and dresses and scrunchies in the bespoke Christensen stripe, the line-up showcases the swimwear brand's signature crinkle stretch fabric.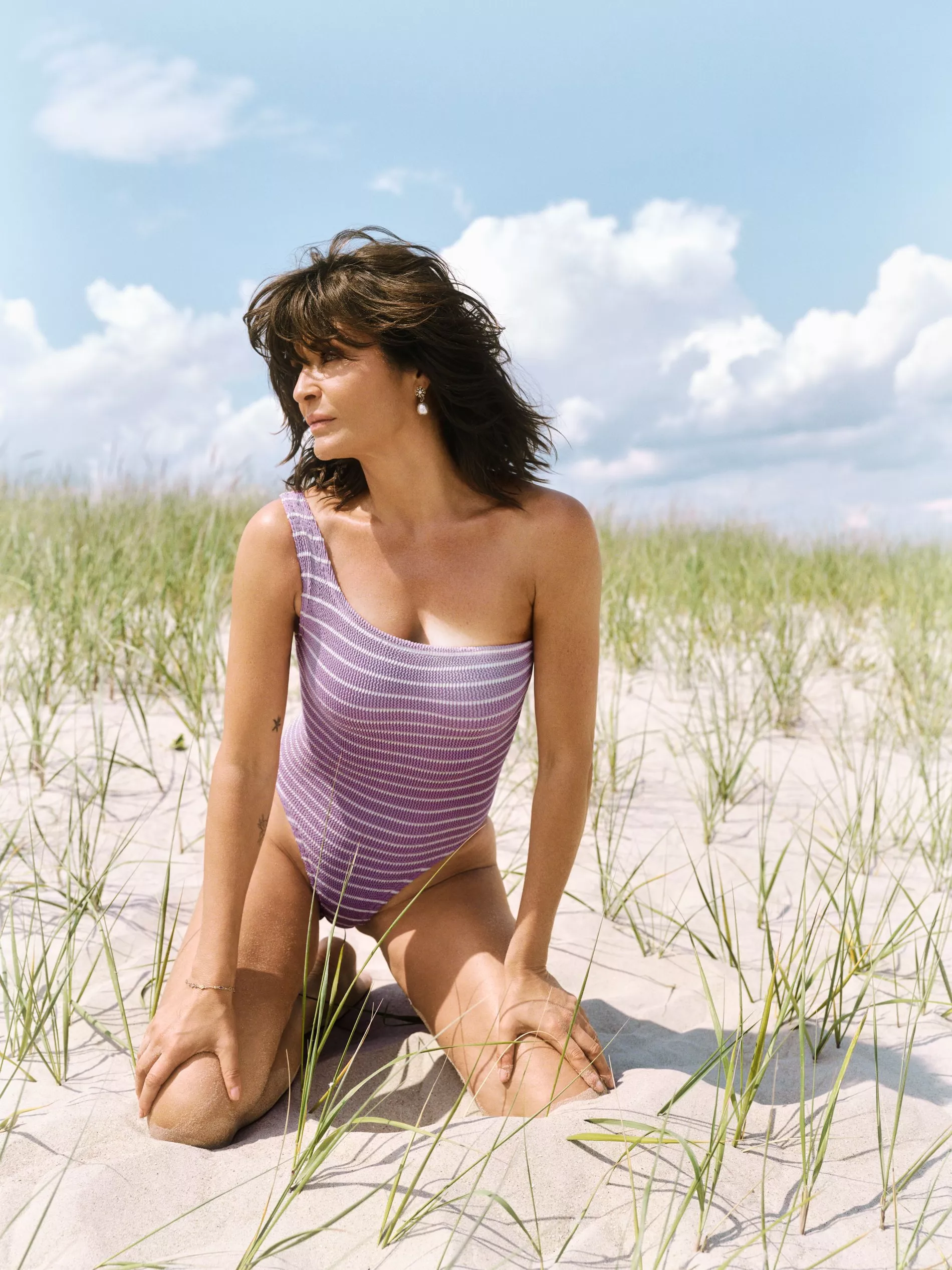 Helena Christensen wears the white and lilac-striped swimwear from her Hunza G collaboration. Photo: Hunza G
"One of the most amazing aspects about my career has always been working on both sides of the camera lens and collaborating with some very talented people learning along the way," notes Christensen. "Having Helena across the process from product development to being on-set, she brought so much of herself to the collection and it shows," Huddart adds.