We visit H&M Studio's expansive showroom to discuss AW21 with Creative Advisor Ann-Sofie Johansson
H&M Studio's AW21 collection is an ode to 'Queendom,' both in the royal sense, and in the spirit of 'Yasssss Queen.' The former is reflected in the regal costume jewellery, particularly the exaggerated encrusted choker, and exploding bubble skirts, while the latter is found in a graffiti-printed second skin bodysuit and the cobalt blue silk pyjamas, styled with a matching bra.
However, the initial inspiration came from another leader altogether. "The design team was thinking about women, and they were thinking about Kamala Harris," says Ann-Sofie Johansson, H&M's Creative Advisor. "They thought of her speech – it was so powerful."
She speaks of Harris' victory speech heard round the world. Johansson pulls up an excerpt on her phone and we read it together: "Dream with ambition, lead with conviction and see yourselves in a way that others may not simply because they've never seen it before, but know that we will applaud you every step of the way."
"It's all about female empowerment," Johansson adds.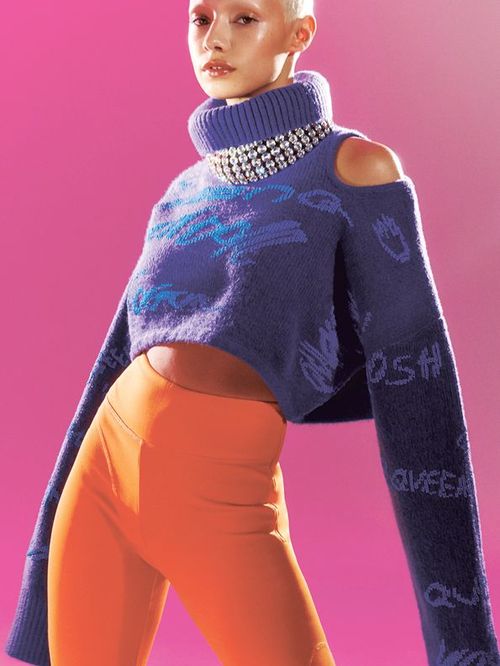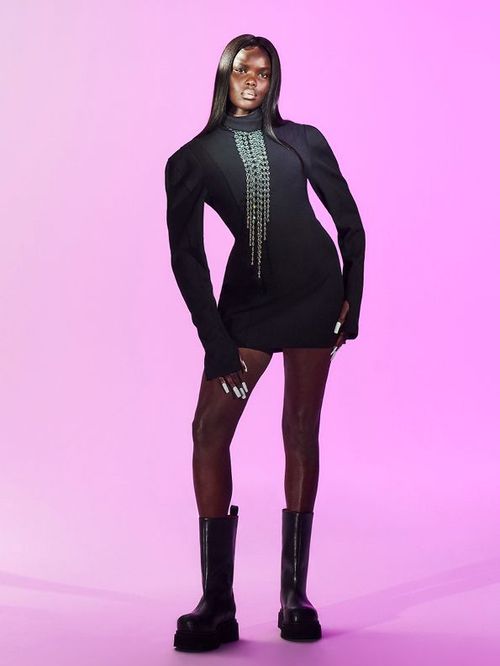 We're standing in H&M Studio's expansive showroom, located on the top floor of an unassuming building in central Stockholm. Wall-to-wall windows offer a generous view of the city.
Johansson has been with H&M since the late 1980s, working her way up from sales assistant all the way to Head of Design. When the Scandi mega-retailer set out to launch a more intimate Studio collection for AW12 (via a presentation in Paris, no less), they tapped Johansson to head it up. These days, she oversees H&M's brand-building initiatives – both Studio and the beloved designer collaborations, most recently with Toga Archives. She also doubles as a charming spokesperson.
Released twice a year to select stores and online, the Studio collection is a tightly curated reflection of H&M's design prowess. You read that correctly; the retailer does, after all, employ over 300 designers, tapped and culled from all regions of the world. Still, it's a democratic collection, both in its price point – which skews just a little higher than their regular offerings – and in its adaptability. As Johansson puts it, you can "dress your personality." "We don't want to dictate, we want to inspire," she says.
Over her impressive tenure at the company, Johansson has watched H&M evolve from one of the most openly criticised environmentally-unfriendly retailers to one that is actively spearheading a change for the better. "We should be able to enjoy fashion without feeling bad," she quips.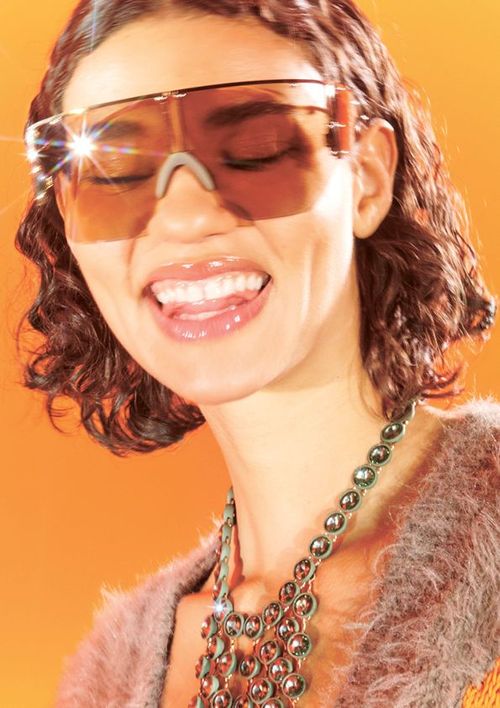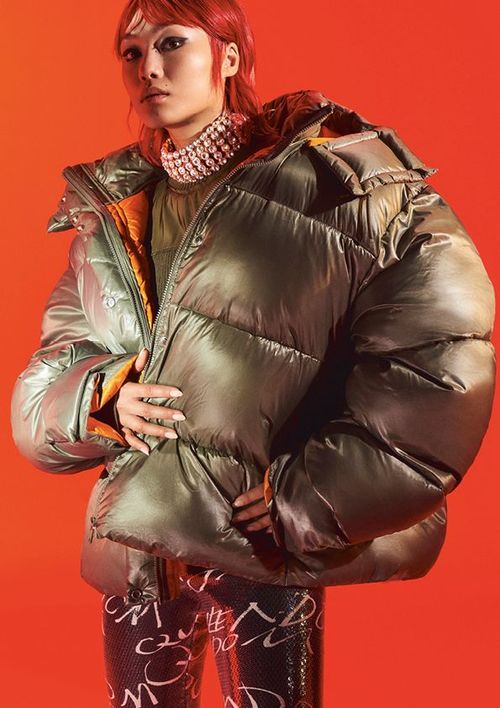 These days, not only is H&M more conscious of its fabrications – over 60 per cent of all materials used by the retailer are sustainable – but also the circularity of its garments. By considering the end of a life of a garment while designing it, she argues, the life of that garment can be extended. Garments can have second lives, being handed down or sold at secondhand stores. For a retailer as big as H&M, such considerations have a wide-reaching positive impact.
The notion of extending the life of a garment is nothing new to Johansson. "Growing up that's how we used clothes," she says "You inherited them. My mother would turn our old clothes into rugs." It's also worth noting that H&M is the largest investor in Sellpy, Scandinavia's hippest online secondhand retailer. In fact, a selection of archive H&M Studio items, handpicked by Johansson and the H&M design team, went live on Sellpy just last week.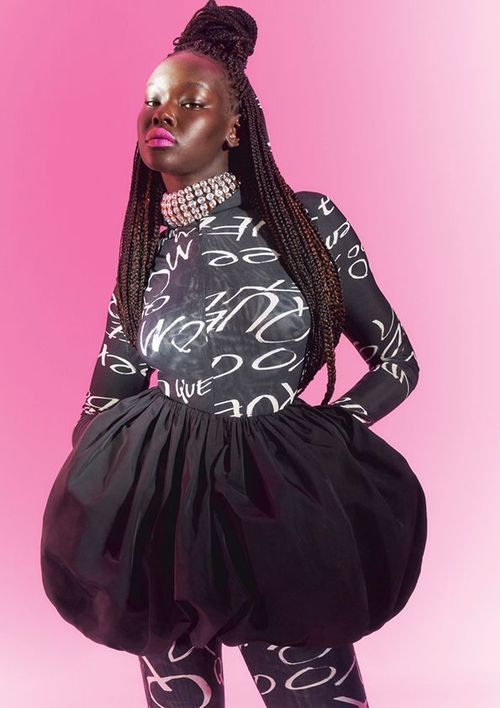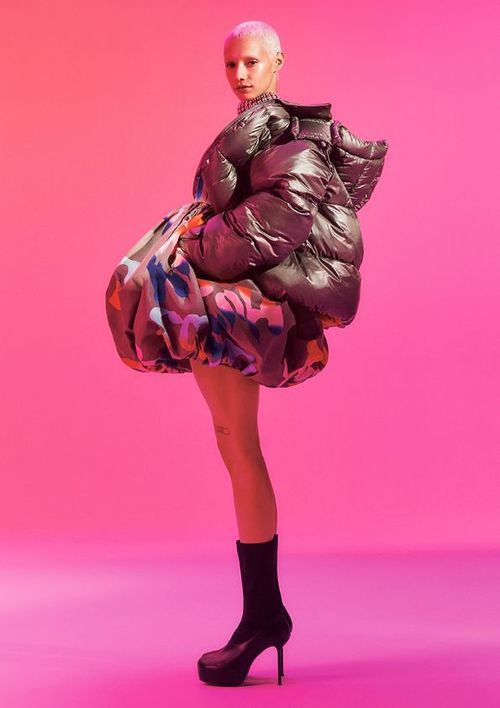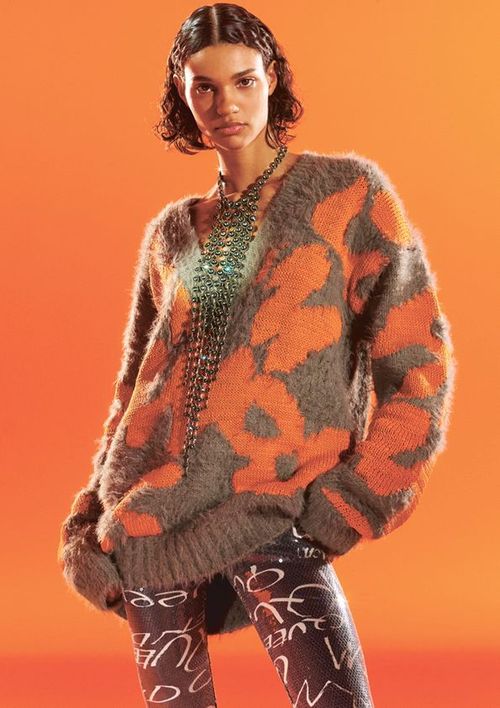 Meanwhile, Studio AW21 offers plenty that can live beyond the season. The sharp-shouldered white button-down, for instance, or the effortless pinstripe suit, complete with matching corset. Overall, it is a collection that would feel more at home in a streetstyle gallery than in a runway show. "It's more interesting to look at people outside than inside, on a catwalk," Johansson says.
The H&M Studio AW21 collection will be available in selected stores and online from 9 September.