Vogue Scandinavia staffer Mona M. Ali takes H&M's bold new Studio A/W21 capsule collection for a spin - and the result is transformative
In collaboration with H&M.
The weather outside might be taking a darker turn, but it doesn't mean your wardrobe needs to. For Studio autumn/winter 2021 H&M is inviting you to reboot your style, to find clothes that dare you to be you - that spark passion and energy. And who better to spread this message than Vogue Scandaniva's very own editor of diversity and inclusion Mona M. Ali.
Mona took to the streets of Stockholm to road test H&M's Studio A/W21 capsule collection, aptly titled 'Queendom', the result is a lesson in dressing without limits and the freedom that comes when you don't follow the rules.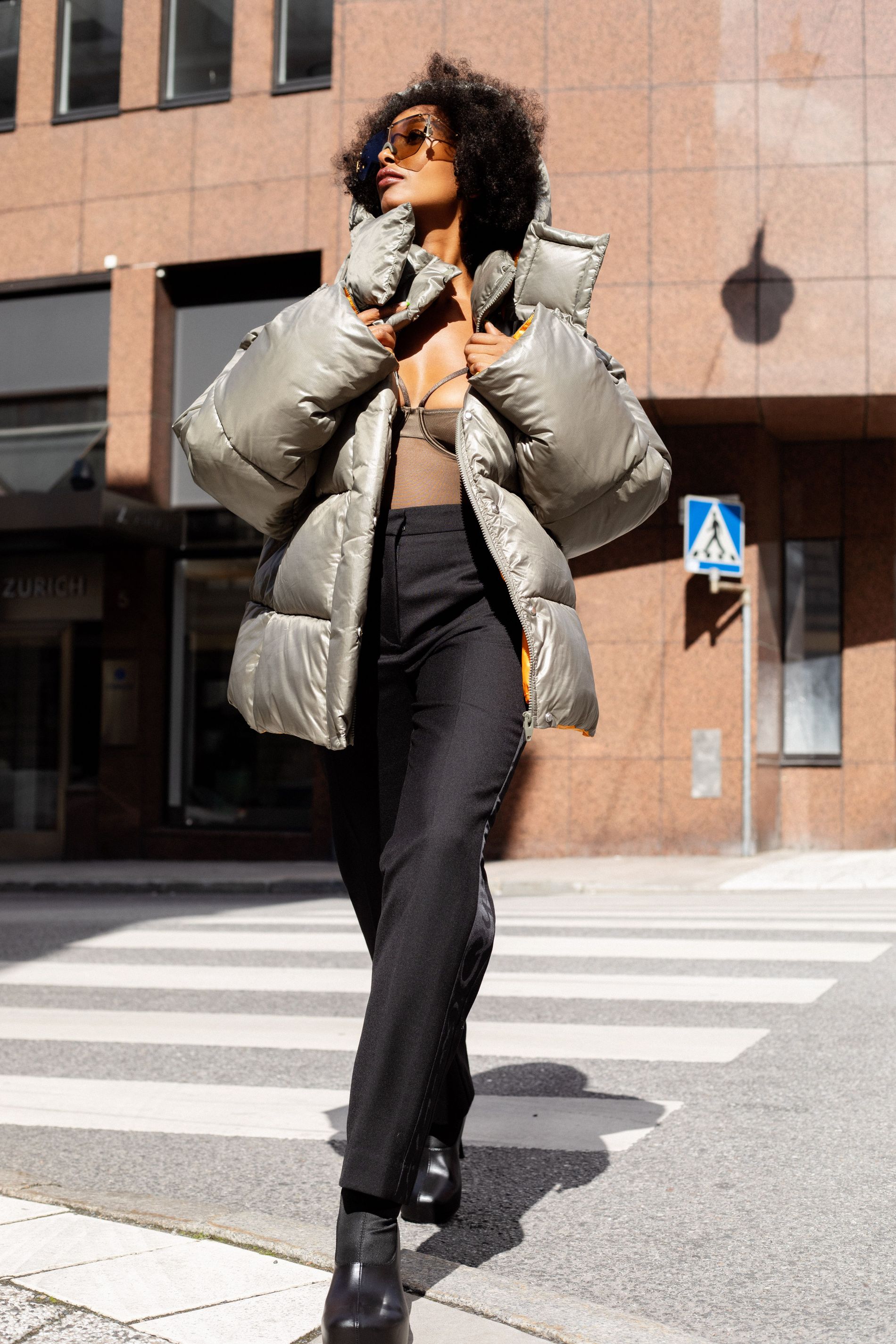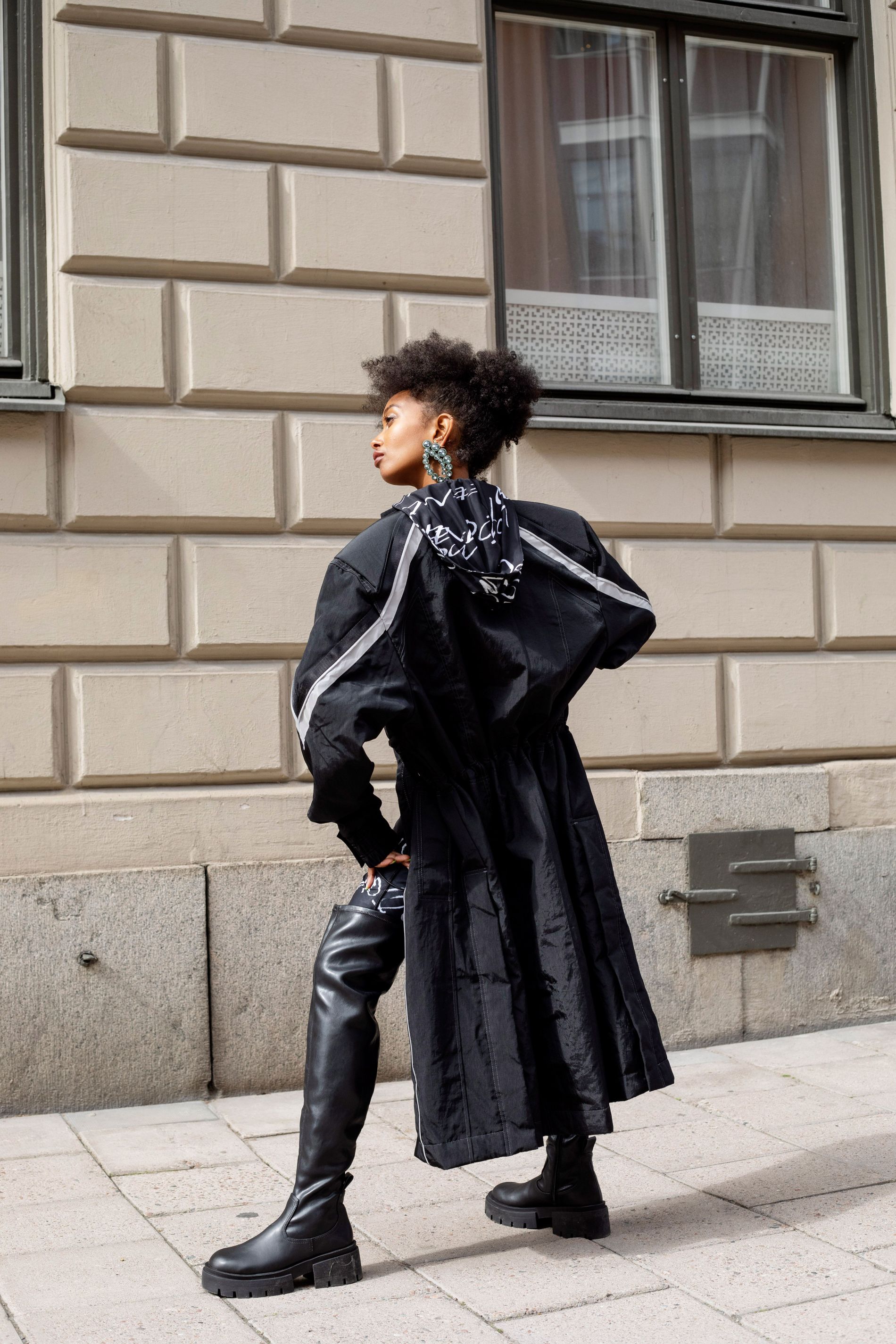 "It's unusual for what H&M has done before," says Mona of the collection. "Inspired by the club scene of the 90s, it's very edgy for H&M. It's bold and daring just like me."
Mona was drawn to the collection as the pieces each seemed to exude their own attitude, which sparks creativity when it comes to styling. "I love how each of the pieces invites layering. You can mix and match colours and prints that aren't traditionally paired."
Her favourite picks from the dramatic collection? "The sequin tights, oversized motorbike coat, oh and the bodysuit," says Mona. "It's super bold."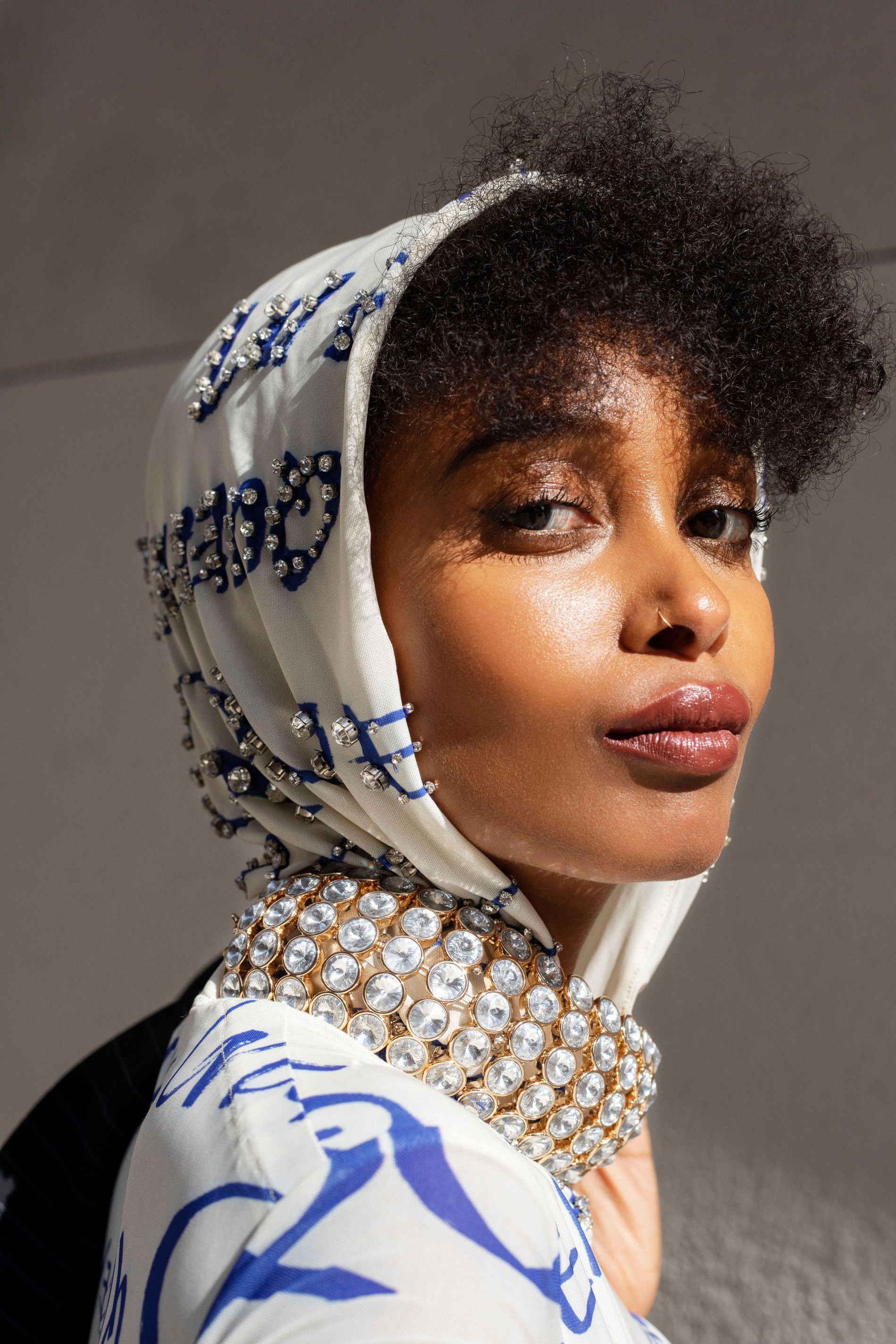 While dressing up is what Mona does for a living, she said it was the versatility of the garments that made this assignment especially exciting. "The corset I'm wearing over a shirt could be worn by itself over layers. The sexy underwear under an oversized puffer, crystal-studded accessories with streetwise loungewear - these unexpected combinations encourage experimentation. You can feel sexy but still have a cool-girl edge." Simply put, this is a collection you'll want to play around with.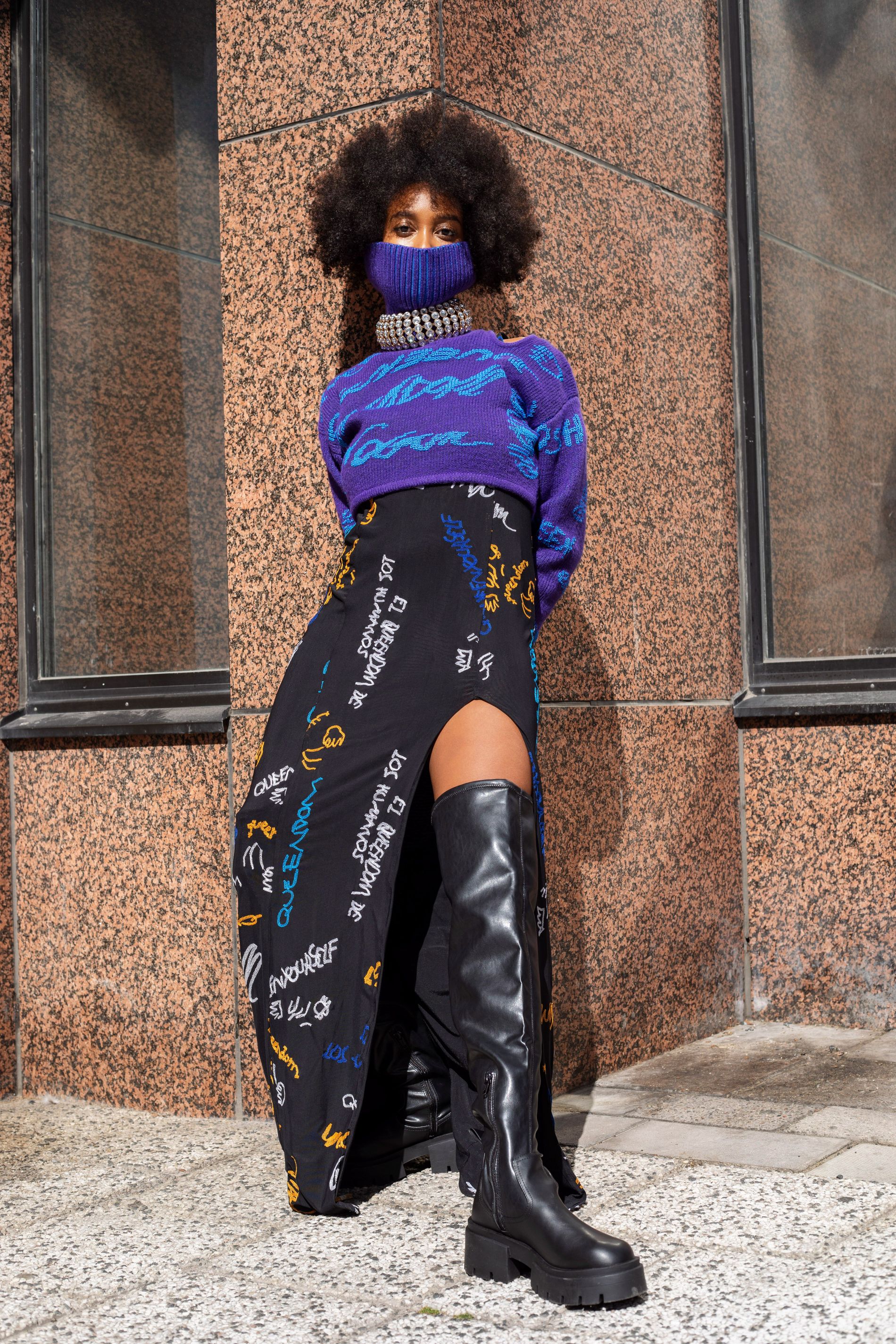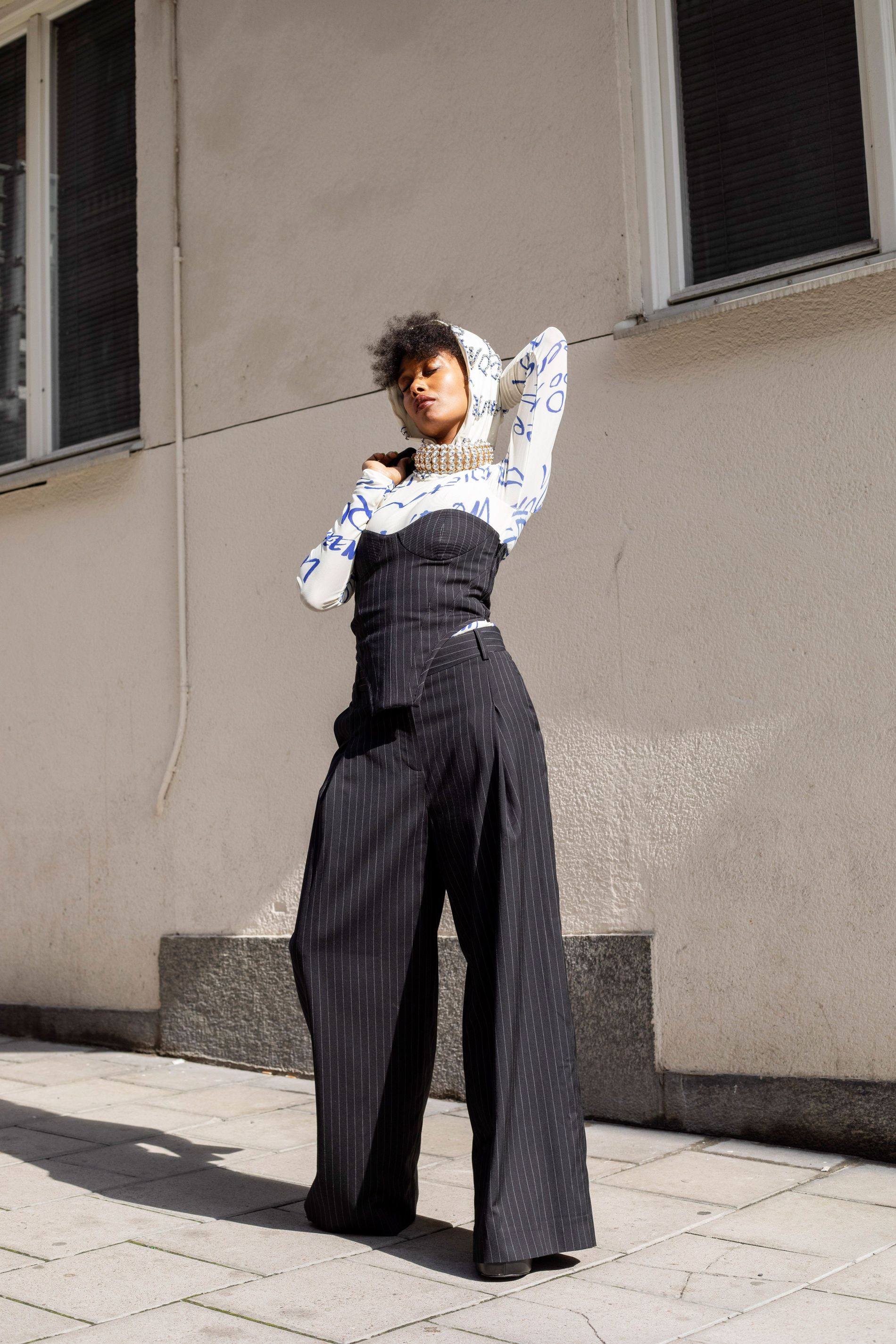 Talking of the collection, there is one word that Mona continues to come back to - power. She explains there is something transformative about dressing in such statement-making pieces. "You feel fierce and bold," she says, and that's exactly what H&M intended. "We were inspired by modern women who can command power in any situation, whether they're wearing a pinstriped suit or lace underwear," says concept designer for H&M studio Linda Wikell. "We wanted to create versatile designs that you can style to suit your mood, but that always hit you in the solar plexus – these are statement-making designs for confident women."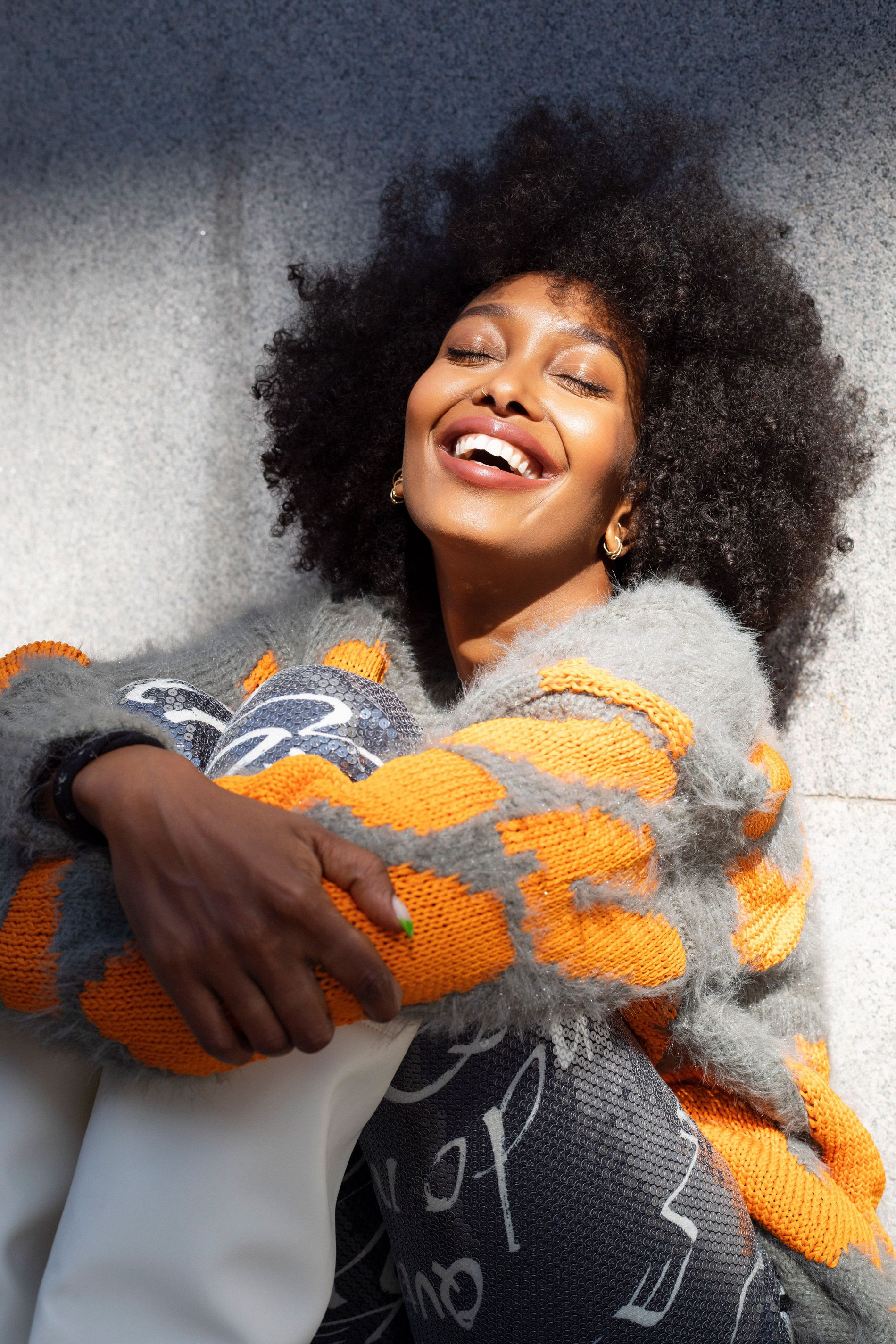 And that's what fashion is all about - turning heads, especially your own.
The H&M Studio AW21 collection will be available in selected stores and at hm.com from September 9.
Photography: Beata Cervin
Model and styling: Mona M. Ali
Words: Eliza Sörman Nilsson