Known to her followers as 'Emma the vampire slayer', we get to know the modern day Buffy – her hair, thoughts, looks and more...
In collaboration with L'Oréal Professionnel
When you follow someone on social media, watch their videos, and are immersed in their stories, you have a certain feeling that you know them. But it takes a whole other type of internet figure to make you feel like you're actually friends. This is the case with Emma Ellingsen.
With over a million followers across her various social platforms, Emma Ellingsen, better known as Emma the Vampire Slayer, is arguably one of the most-loved Norwegian and Scandinavian personalities. With her Y2k style, impeccable makeup and hair, and bubbly personality that radiates through her vlogs, comedic captions and overall aesthetic, Emma has won the hearts of thousands of people across the globe. Today, she's modelled for international brands, ambassador for L'Oréal Professionnel in the Nordics, appeared on countless campaigns and even founded her own beauty brand.
Behind the internet fame and fandom is a talented 20-year-old. Vogue Scandinavia had the opportunity to sit down and pick Ellingsen's brains on beauty, style, society's expectations, and the journey to finding her own aesthetic and persona.
"For me beauty comes from within. That is what I really consider beautiful over a specific style or a specific aesthetic," Ellingsen shares. "Something I love is when people feel comfortable enough to explore their own representations of themselves and try out new things, styles and just have fun. True beauty is someone having the confidence to be themselves and to be respectful of others in this process."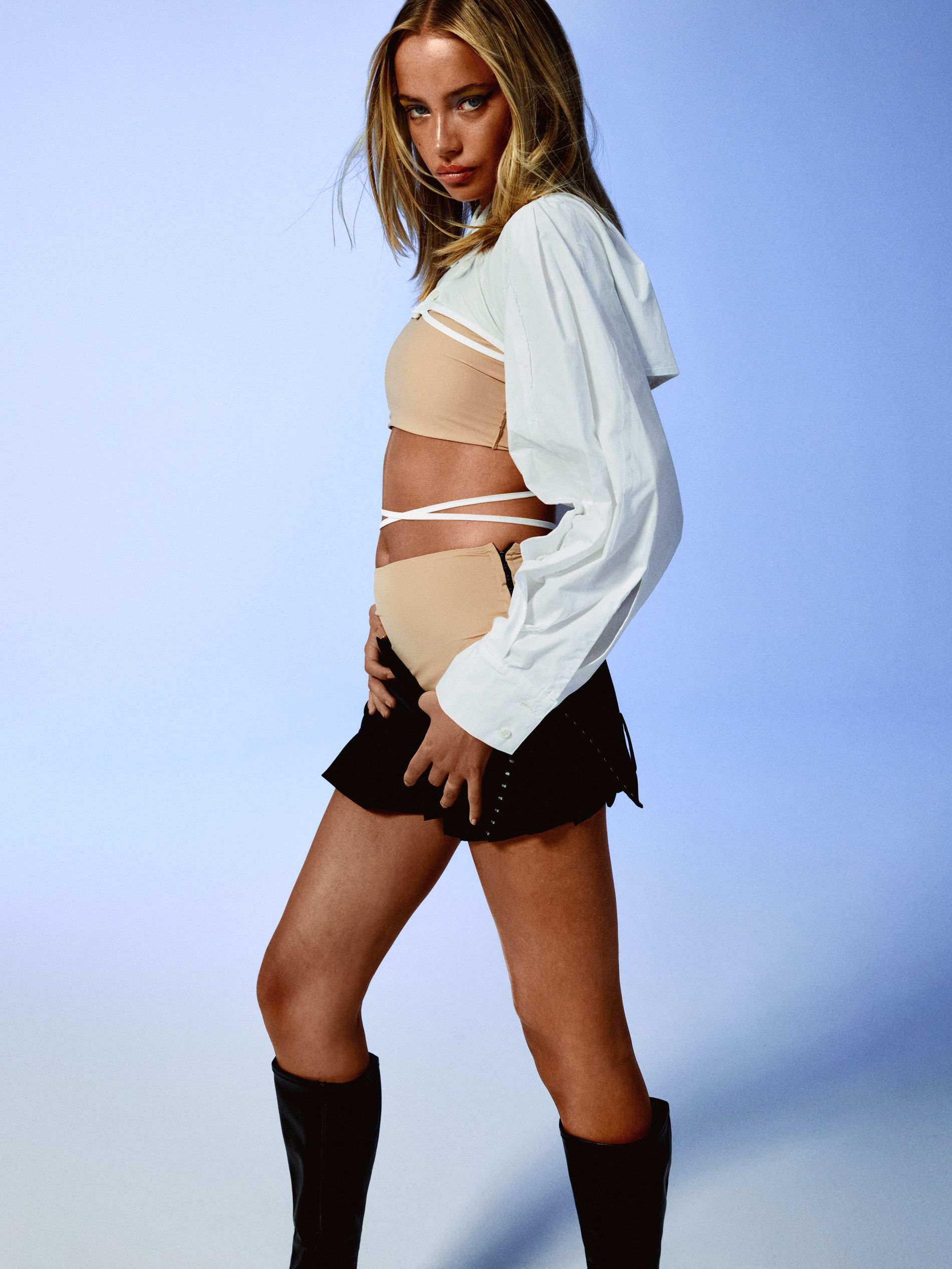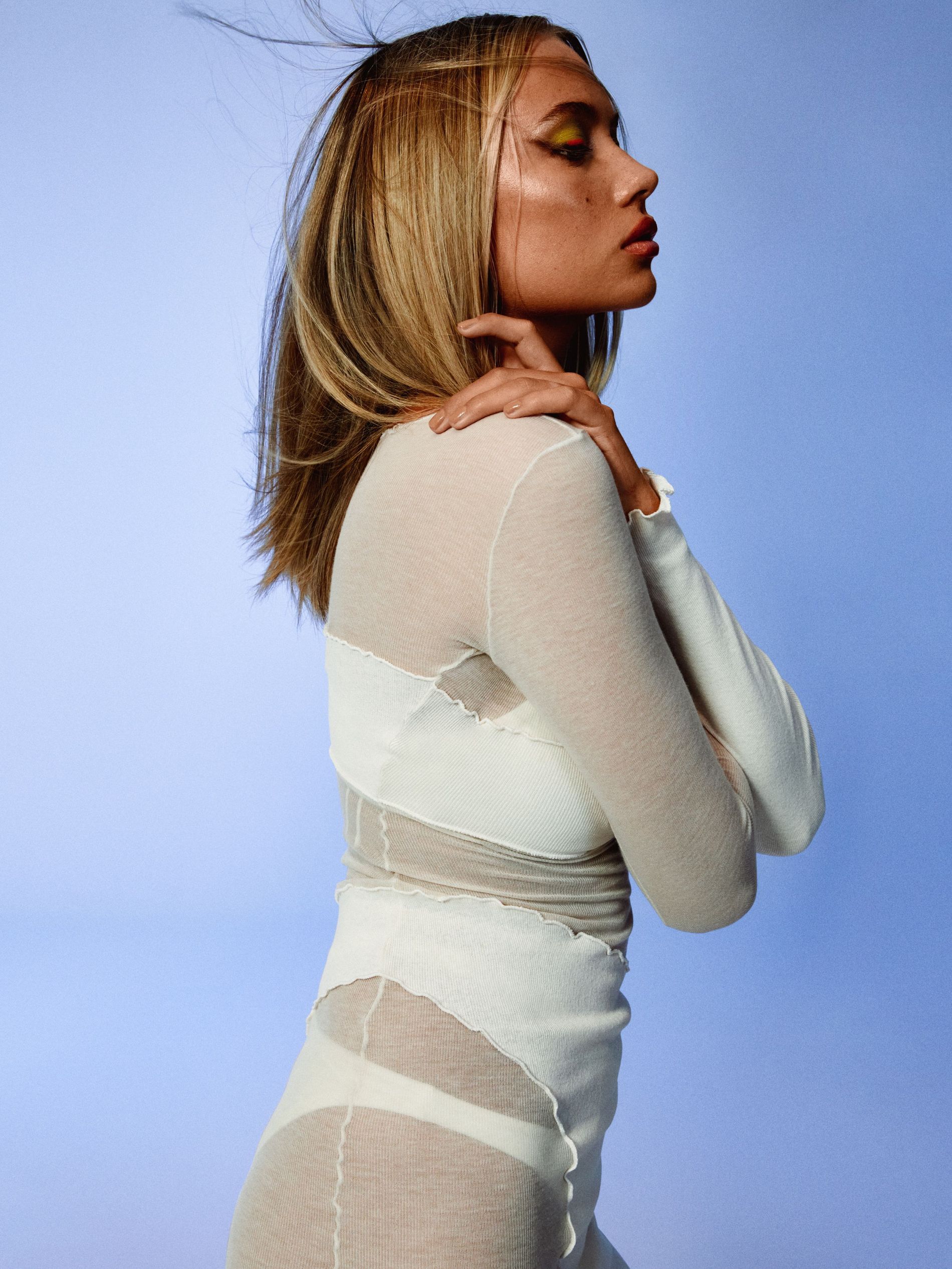 With a maturity beyond her years, this viewpoint is something Ellingsen has been building upon and working with since even a younger age. "I've always been comfortable with myself and I've luckily been surrounded by friends and family that allowed me to explore and express my true self through fashion and everything I like," she reminisces. "While society's beauty standards were present, I never really felt like they affected me in a bad way as I was always clear that I wore things that made me feel beautiful, regardless of what society would think." Despite her awareness that society often values looks above substance, Ellingsen sees clothes, makeup and hair as an empowering pathway to explore herself.
"Britney Spears has always been my number one girl," Ellingsen laughs when asked about her personal style. "I just remember looking up to her when I was younger and seeing how she felt so comfortable being sexy. That really inspired me and it gave me so much to look up to as a young kid." Ellingsen, who is transgender, knows the journey of finding oneself well. "Growing up as a boy, some things were kind of confusing, but seeing her being so confident while being so sexy and owning it made me fall in love with her and who she was."
Besides the Princess of Pop, Buffy the Vampire Slayer and other stars like Jessica Simpson are evidently part of her everyday mood board. "Also my sister, I was obsessed with her when I was younger. She's six years older than me and I think she will forever be my role model. She's always been so supportive and just watching her when I was younger was just the coolest thing ever. I don't know, I loved it and I love her and still do."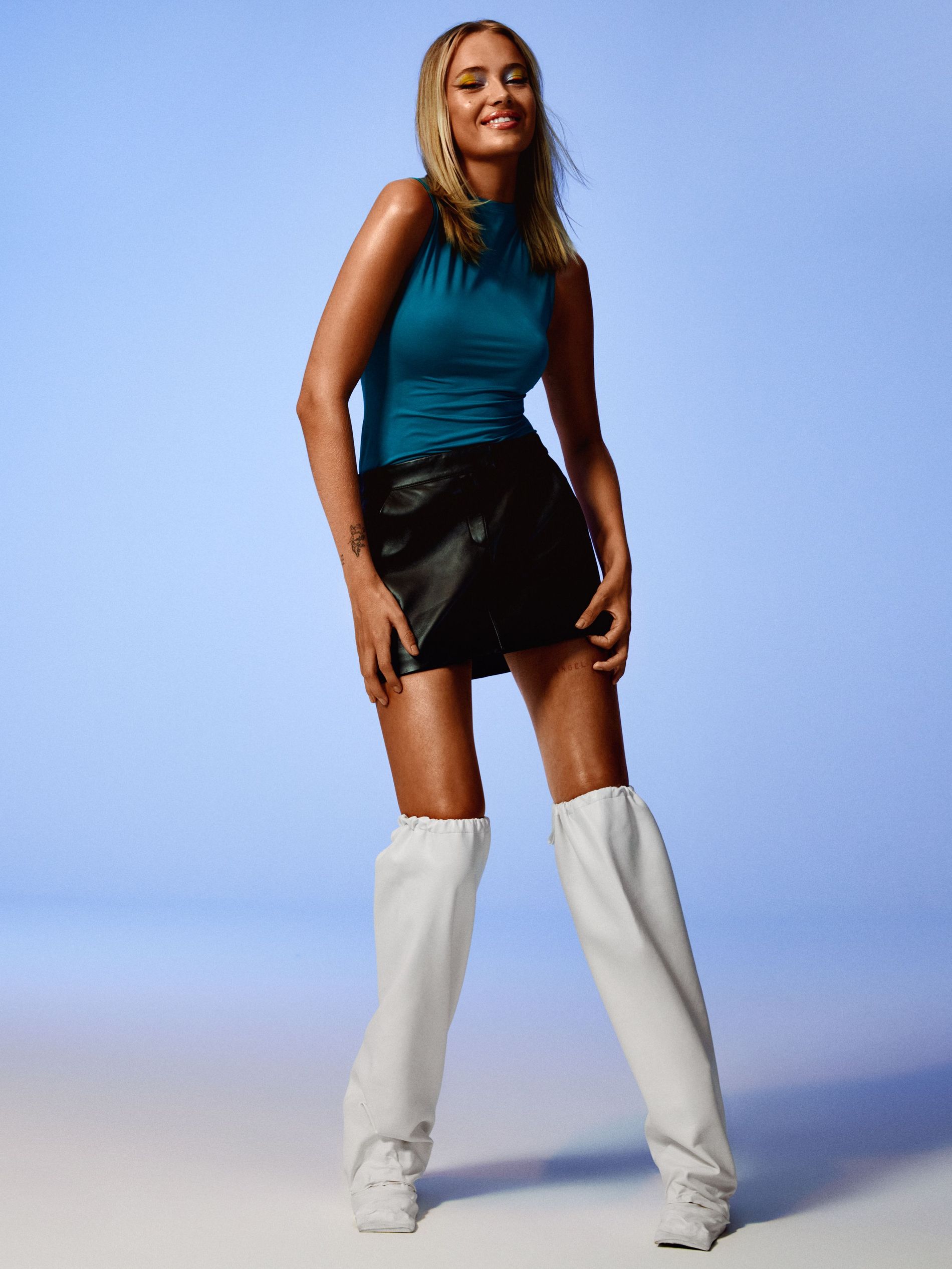 Onto the particulars of beauty: one of Ellingsen's most noticeable features, besides her picture-perfect makeup, is her always done hair – from slicked back early '00s looks to perfectly coiffed 'dos. This of course leads to the question as to how she's able to keep her hair healthy and nourished whilst achieving such aesthetic styles and looks. "I'm trying to get better at my haircare routine," Ellingsen begins. After a couple of bad experiences with bleach, nourishment and care are her main priorities,"I use the L'Oréal Professionnel's Metal DX line, the shampoo and the mask. The mask, while being gentle with the hair, makes it feel soft, taken care and nourished." After dealing with ingredients built up in her strands, Metal DX has been key in keeping her routine basic but effective. "It truly made a difference, at least for my hair," she shares.
Metal DX is L'Oréal Professionnel's specialised line, that neutralises the metals from the hair, especially the colour-changing copper, and shields one's hair from the 'attacks' of metals so they can't 'bite' your strands or proteins. Especially in people with light-tones or bleached hair, the hair is subject to change due to the metals our hair has contact with, Metal DX is able to protect and condition the hair to be better prepared to hold against potential changes in colour and breakage.
It's not only an important part of her hair routine, but also the bubbly, confident persona that has garnered her legions of online followers. "Without my hair and my makeup, I wouldn't be me. I think just growing up, having my parents and siblings and friends around me that really just let me do me, being so supportive when it came to me wearing what I wanted to wear was a key part of this."
Talent: Emma Ellingsenn
Photographer: Polina Vinogradova
Makeup: Mette Schou
Hair: Kirstine Engell
Stylist: Maya Paustian