Your hair goes through a lot – from switch ups in colour to volcanic blasts of heat from our styling tools. Enter science-backed bond-building treatments that can take your hair from limp and straw-like to bouncy, shiny and strong
All products featured on Vogue are independently selected by our editors. However, when you buy something through our retail links, we may earn an affiliate commission.
Our affinity for the latest hair colour trend and relying on heated tools for poker-straight lengths may seem like a good idea – until we're met with tattered ends and the type of breakage only a haircut can fix. That's where the next generation of bond-building treatments can step in to mitigate the damage.
Put simply, each hair strand is made up of bonds that are responsible for its structure, shape, strength, shine and elasticity. Hair dye, heat styling, and general wear and tear, can all create a perfect storm and weaken these bonds.
While your average hair mask will moisturise and soften with its butter-like paste, it can only make hair look healthier. Bond-building treatments, on the other hand, can actually dive into the hair strand to improve its structure from the inside out and prevent premature snapping, whether used at home or at higher concentrations in the salon as part of the colouring process.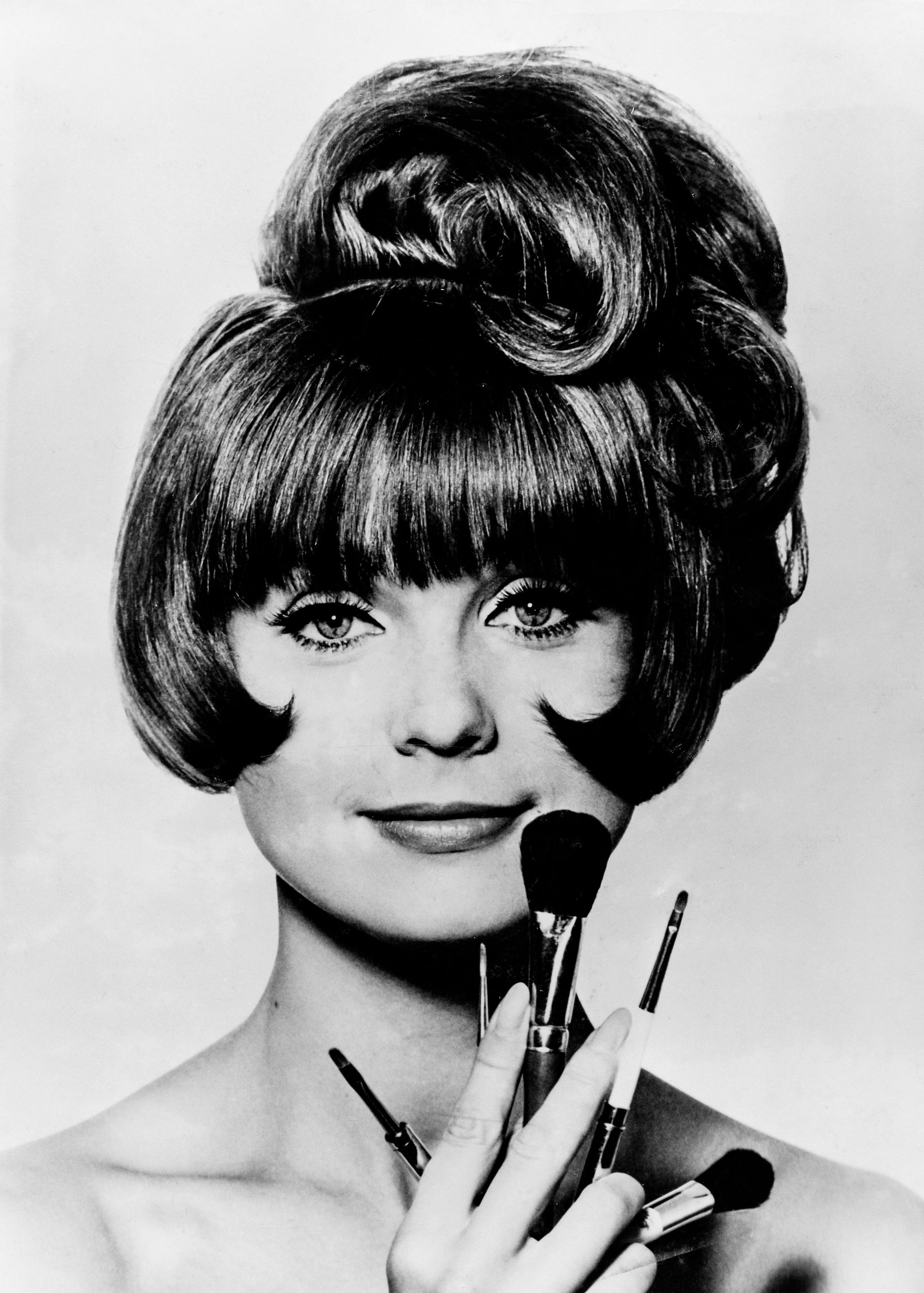 Photo: Getty
Olaplex was the first bond building treatment and remains the best known. It is so popular, in fact, that the term "Olaplex products review" has been viewed over 47 million times on TikTok, and everyone from Kim Kardashian to Jennifer Lopez are converts.
Most hair dyes enlist peroxide, which oxidises the hair's melanin, essentially cancelling it out to leave hair lighter or blonder. This, in turn, causes the disulphide bonds that keep hair strong to split in half, creating single sulphur bonds. The oxygen molecules in peroxide then attach themselves to these bonds, leaving hair feeling dry and whispy post-colour.
In salon, when mixed with hair dye, Olaplex's key ingredients, carbon, oxygen, nitrogen and sulphur, connect to the hair's sulphur-hydrogen bonds faster than oxygen molecules in peroxide can. So instead of brittle hair, the result is a new strong bond. At-home, the cultish Hair Perfector No.3 contains Olaplex's patented molecule bis-aminopropyl diglycol dimaleate (just a slightly weaker version compared to the professional products) to re-link and re-build the hair bonds. Apply 1-3 teaspoons onto damp strands, comb through and then leave for at least ten minutes.
"Disulfide bonds can be found in all hair types and look exactly the same regardless of race or biological sex, so the Olaplex Bond Building Technology repairs what is fundamental to human hair, rebuilds broken disulfide bonds, mitigates damage and improves the overall health of the hair," says hair stylist Halley Brisker, whose clients include Margot Robbie, Emma Watson and Lily James. He recommends using the Olaplex home treatments once or twice a week.
Disulfide bonds can be found in all hair types and look exactly the same regardless of race or biological sex
Halley Brisker, celebrity hair stylist
Without a doubt, Olaplex set the bar for bond-building technology and now other technologies have seen this hair care category go mainstream. All lean on different molecules and key ingredients but the end result is the same: strong, bouncy hair that feels reborn.
The new kid on the bond-building block is the K18 Biomimetic HairScience Leave-In Molecular Repair Hair Mask. Unlike Olaplex, it doesn't need to be washed out and gets to work in just four minutes. The K18 Peptide travels deep into the hair follicles to reconnect broken keratin chains and restore hair's core structure, strength and elasticity. Work one pump from your ends to your mid-lengths after you shampoo as you would a leave-on conditioner.
For hair to be healthy, it needs to be slightly acidic, with a pH of 4.5-5.5. When your hair is dyed, an alkaline substance opens up the hair cuticle to let the dye seep in, throwing the hair's pH out of kilter. Citric acid in the Redken Acidic Perfecting Leave-In Treatment for Damaged Hair restores balance and seals ragged cuticles.
Finally, Living Proof has just launched the Triple Bond Perfector. When activated by heat from your hair dryer, its plant-derived molecule penetrates the strands to create new bonds that feel like virgin hair. Not only that, but emollients work on the hair's F-layer (the water-repellent layer of lipids on the cuticle) to make the surface of each strand feel glossy and smooth, too.
Time to make your hair the mane attraction.