The Italian (and 1/4 Danish) rock band further cements its world domination with a new Gucci campaign
Christmas came early this year. The new Gucci Aria campaign stars none other than Italian (and 1/4 Danish) rock-band Måneskin. Shot by dynamic duo Mert & Marcus, Alessandro Michele employed the music and fashion sphere's new sweetheart to 'capture the revolutionary and joyful impetus of eros as the creative force behind contemporary imagery'.
Following in the footsteps of fellow artists and Gucci enthusiasts Harry Styles, ASAP Rocky, and none other than Iggy Pop, who featured on Måneskin's 'I Wanna Be Your Slave', Måneskin is a long way from their start as street performers in Rome— they're taking over the world.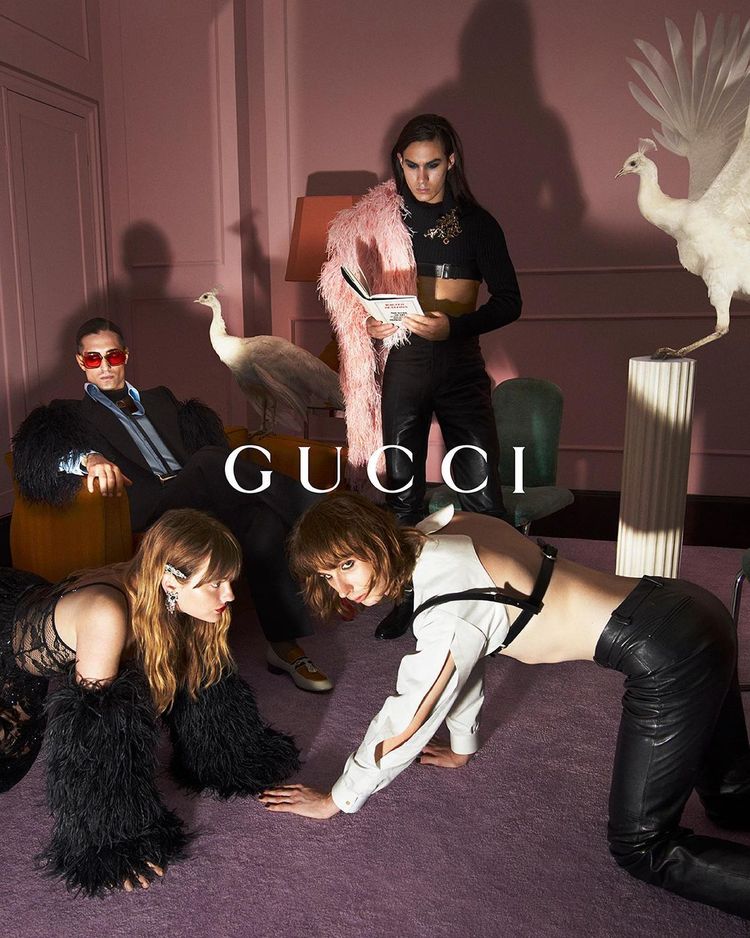 Photo: Gucci
The collaboration between Gucci and Måneskin is a rock 'n' roll match made in heaven. The cult luxury brand's taste for vintage flare, leather harnesses, and rock attitude fits the the band like a pair of red leather gloves that Mick Jagger would've worn on the Stones' 1975 tour of the Americas— and we're so here for it.
Gucci dressed the band in Måneskin's latest music video for the hit song 'I Wanna Be Your Slave', the first original track in English that catapulted them to their superstar status. Floral suits, taffeta pink dresses, black lace lingerie, and a leather jacket that says 'Puppet' were the looks chosen for the now iconic visual component. With 40 million views in YouTube, it was clearly a fashion formula that led to success.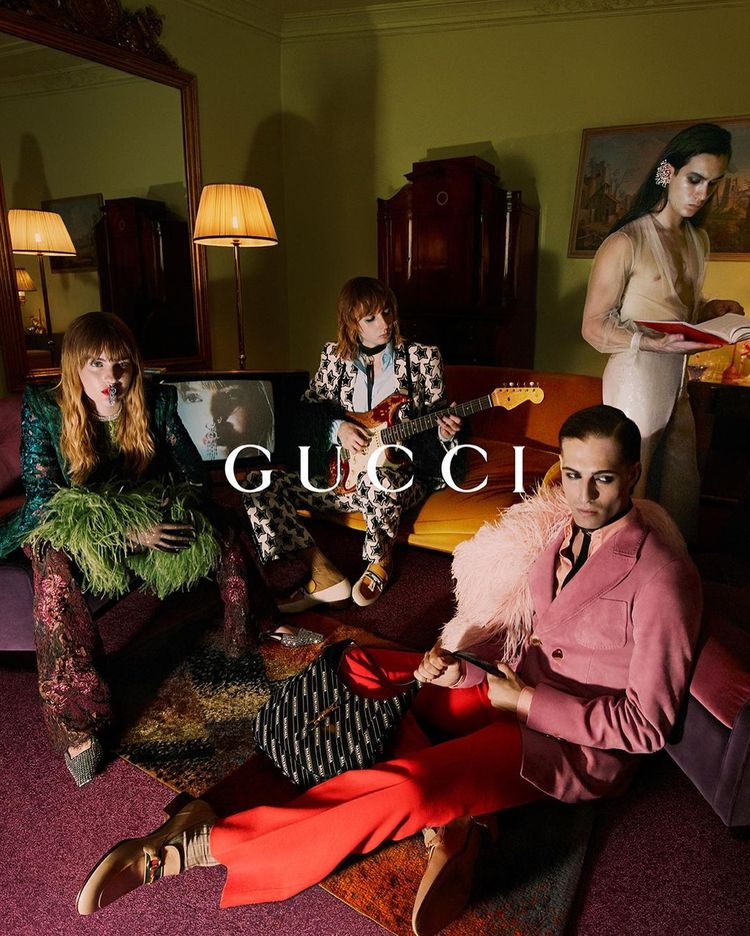 Photo: Gucci
The new campaign sports a whole lot of marabou feathers, classic Gucci loafers, a black harness, and flared tailoring galore. Glitter, embroidery, leather and suede, there is no lack of eye-catching, glimmering textures ready to inspire our new autumn and winter wardrobes.
With ABBA's revival this month, Harry Styles kicking off his 'Love On Tour' in Las Vegas on Saturday, and Måneskin continually climbing the charts, Glam Rock is back and better than ever. Minimalism is dead — we want extravaganza and we want it now.