Although Miranda Priestly pointedly disparaged florals for spring, Vogue Scandinavia makes a case for the botanic print come autumn
All products featured on Vogue are independently selected by our editors. However, when you buy something through our retail links, we may earn an affiliate commission.
"Florals? For spring? Groundbreaking." It's one of the most iconic quotes in fashion cinema.
Uttered in an unamused, flat tone by Meryl Streep as Miranda Priestly in The Devil Wears Prada, the phrase has seared itself onto the collective fashion consciousness. The first time I heard her stern words, I purged every flowery outfit in my wardrobe, terrified to be deemed basic by my peers.
Since then, I've learned that the print doesn't automatically ban me to sartorial Siberia. On the contrary, there's a reason why it returns like clockwork every spring/summer season. But while florals do belong in our hot-weather wardrobes, this season Nordic and international designers alike have introduced the print for autumn. And it's not just any florals they're focusing on; this season, it's all about the granny florals.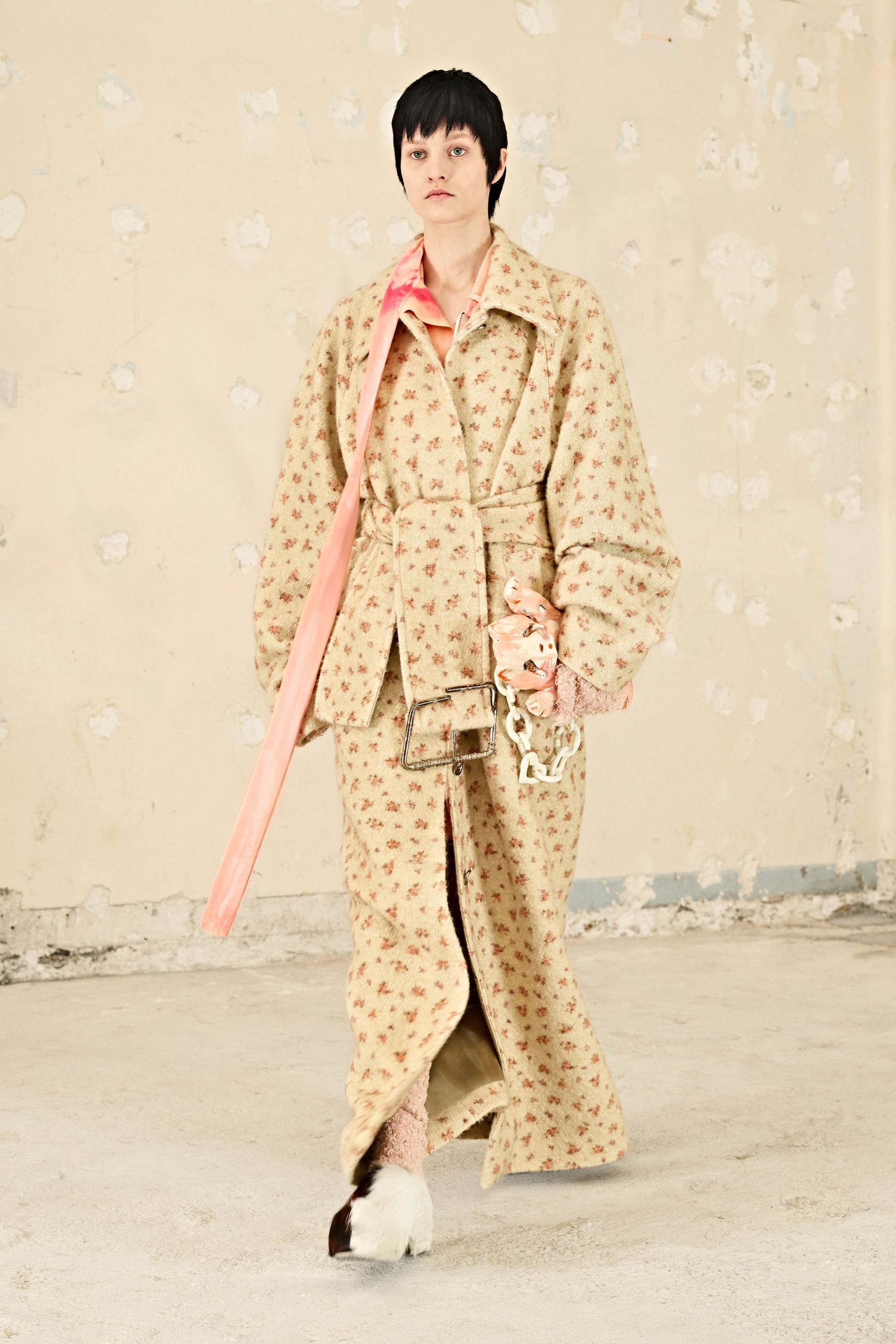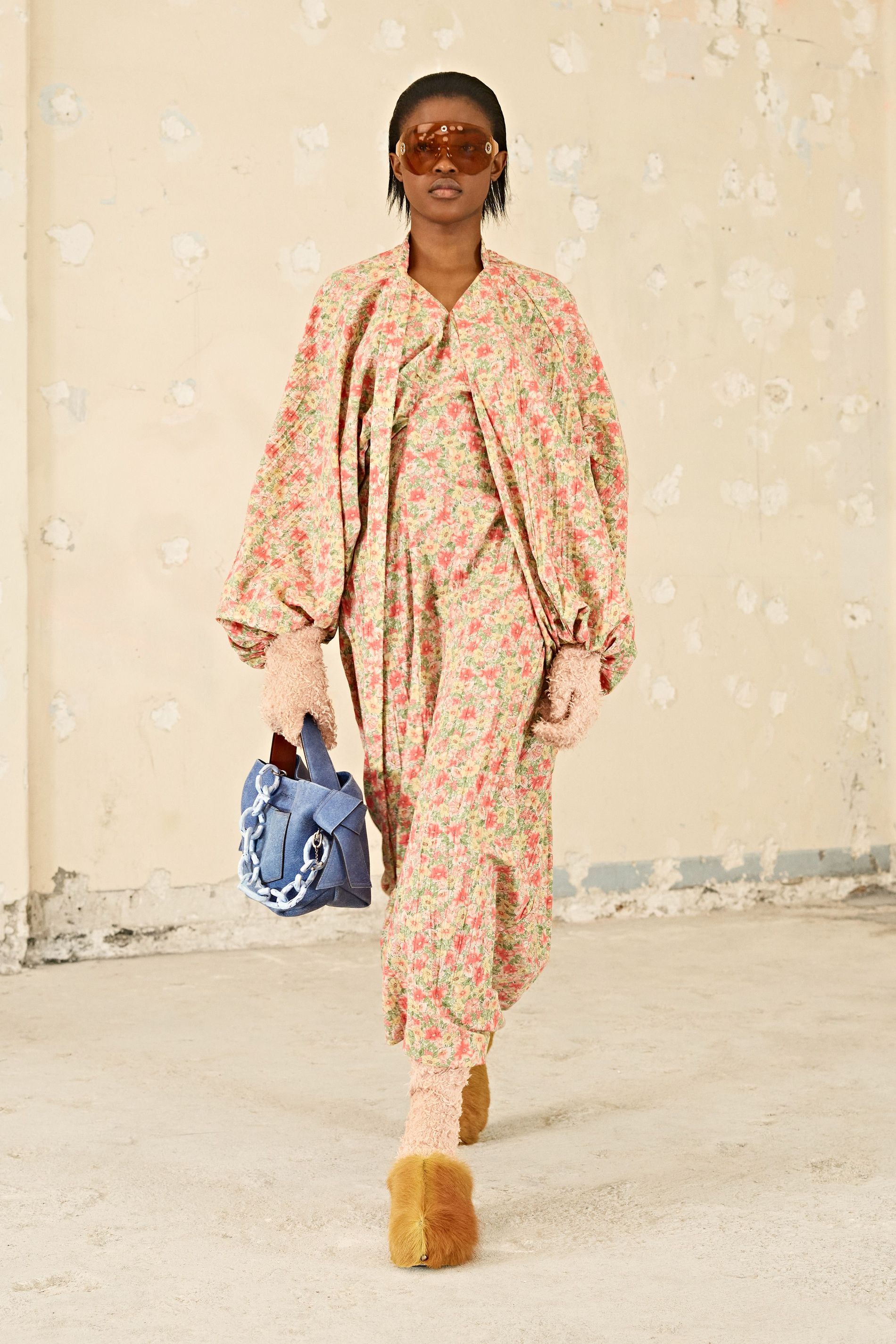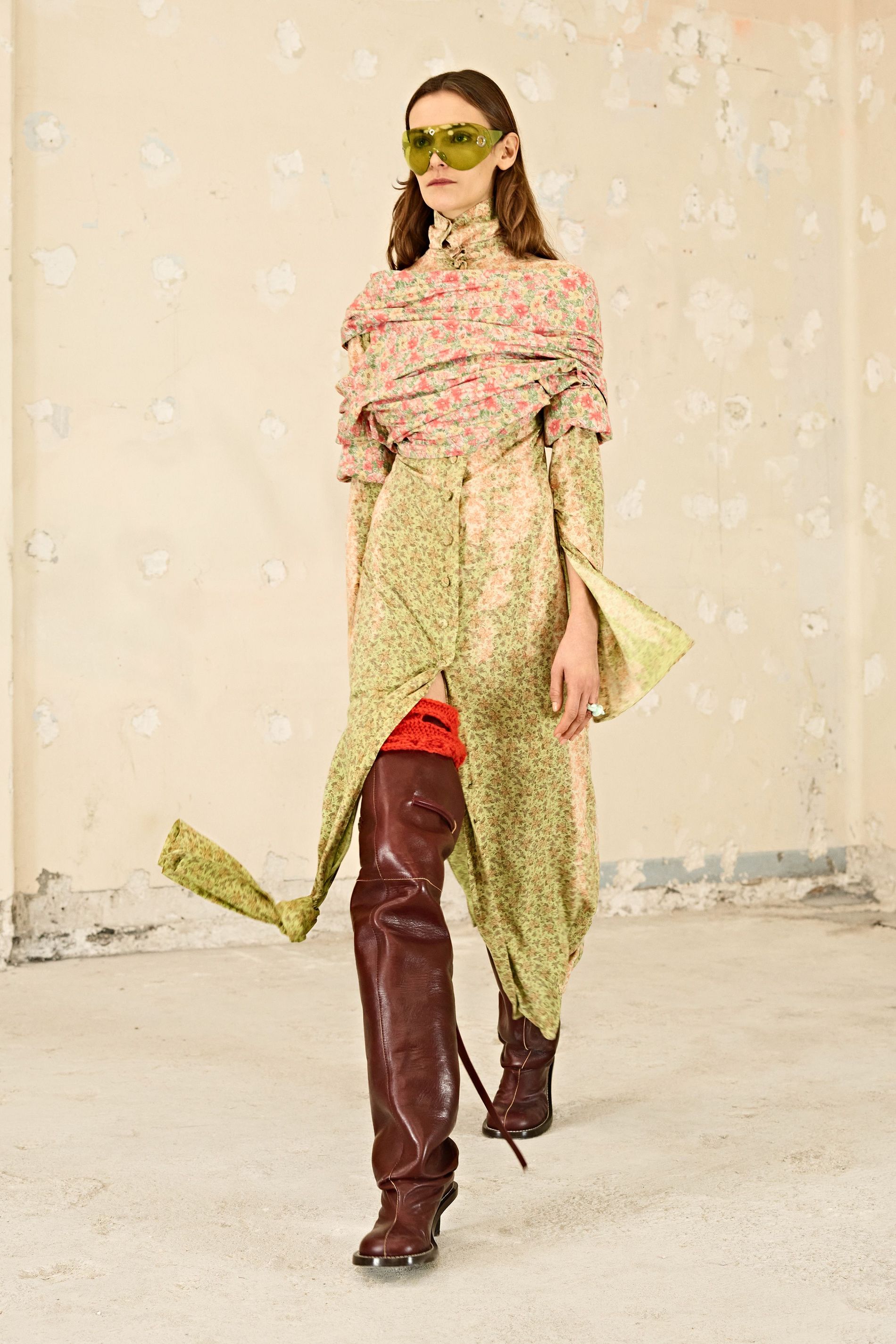 Acne Studios autumn/winter 2021 collection
Borrowing for your nan isn't exactly new. Over the last couple of seasons, we've seen a surge of pearls, cardigans, silk scarves and loafers. The aesthetic – arguably brought on by Gucci's styling – is the very best remnant of the 1980s exuberance, the very essence of granny chic.
The print is distinctive, to say the least. Daintily dotted petals in muted colours clustered together in a repetitive pattern. It's the print you grew up with on your granny's wallpaper, on her table cloth – even on her housecoat.
Jonny Johansson, Acne Studio's creative director, was fond of granny florals for autumn/winter 2021. His collection borrowed from the interiors of his Swedish summer house, resulting in a collection populated by the print. A coat with bell sleeves and an oversized belt saw the blooming pattern in antique pink on a beige backdrop, while a green button-down dress with a high neck and long sleeves were covered by the tiny flowers.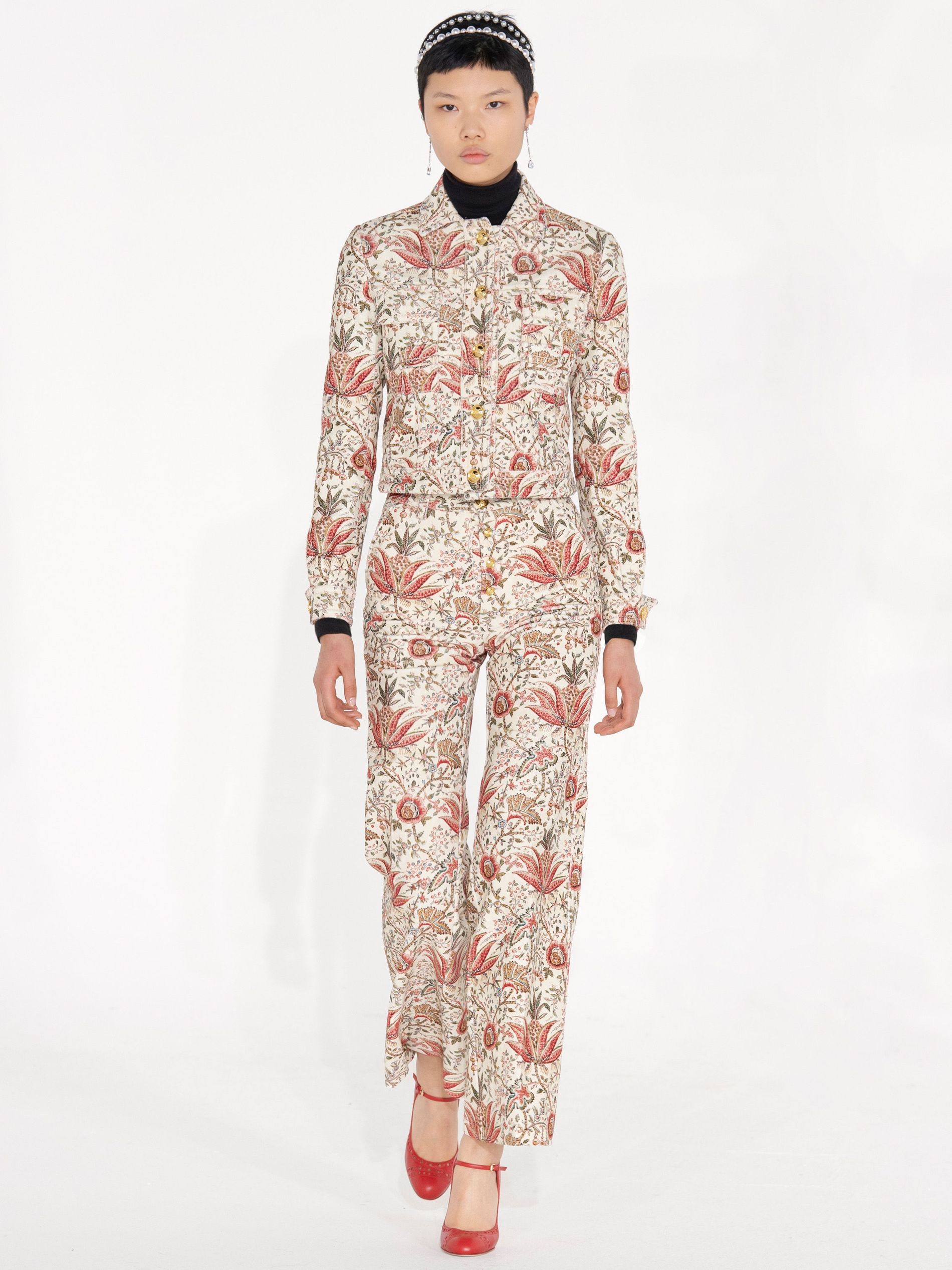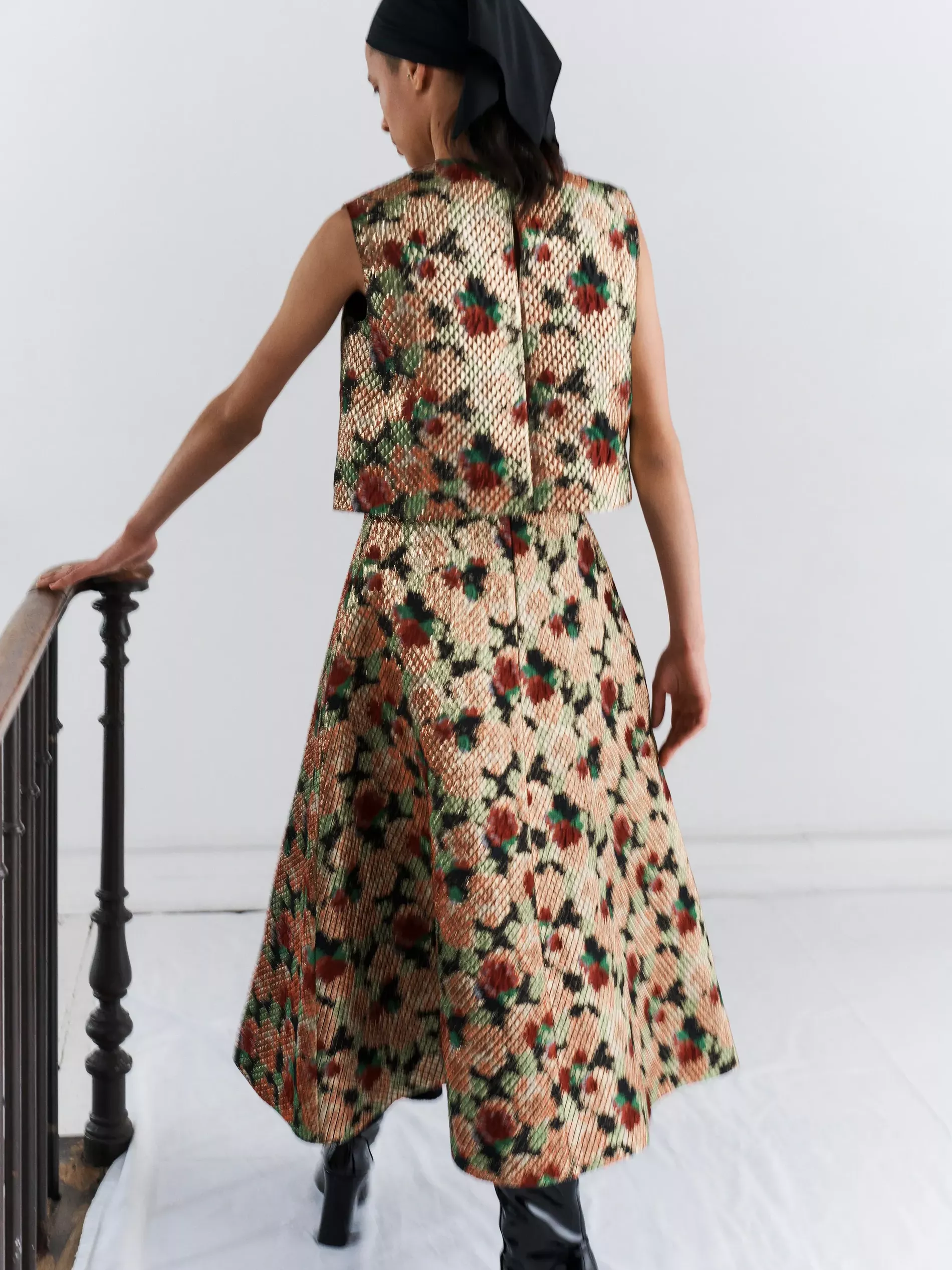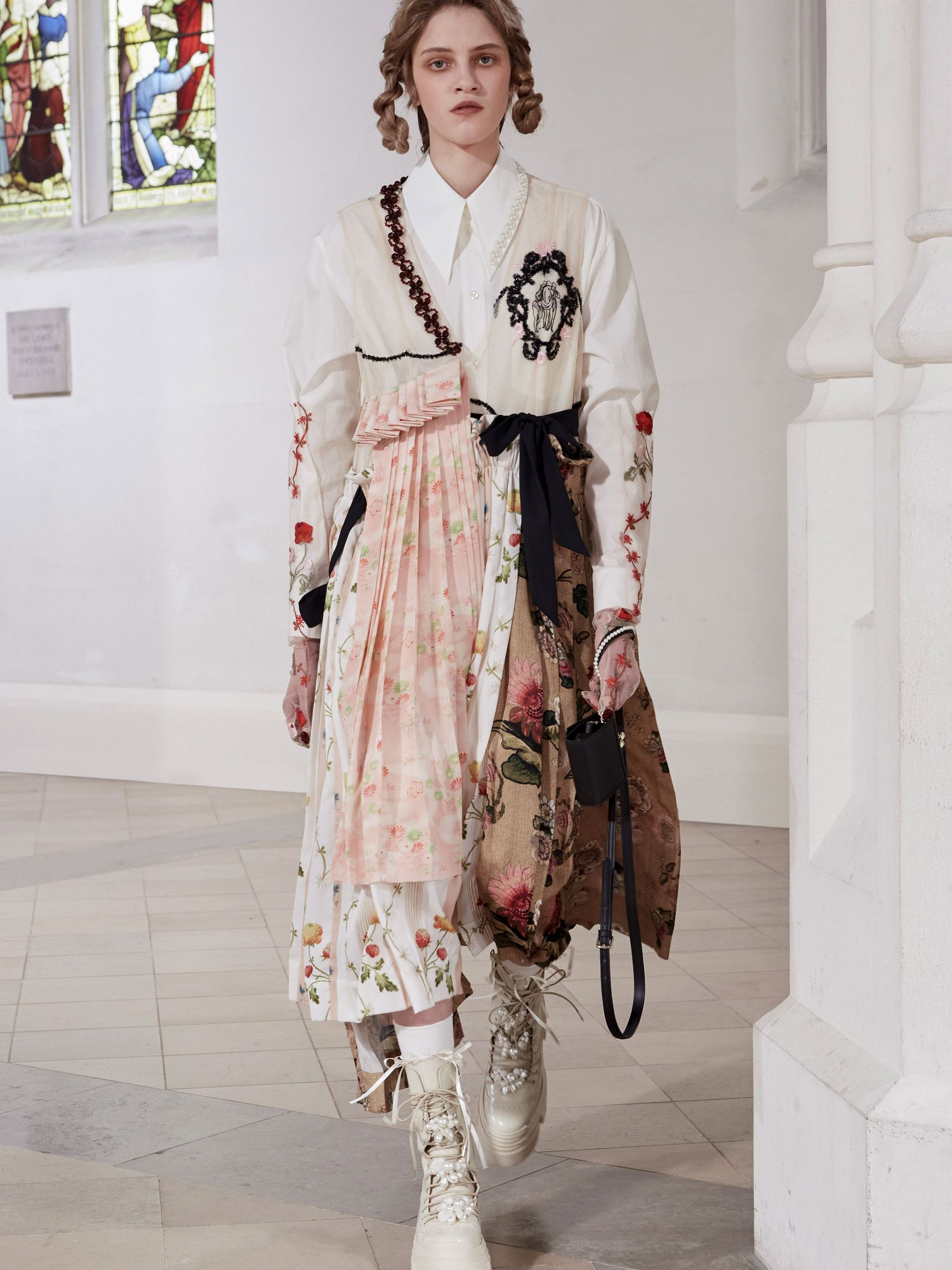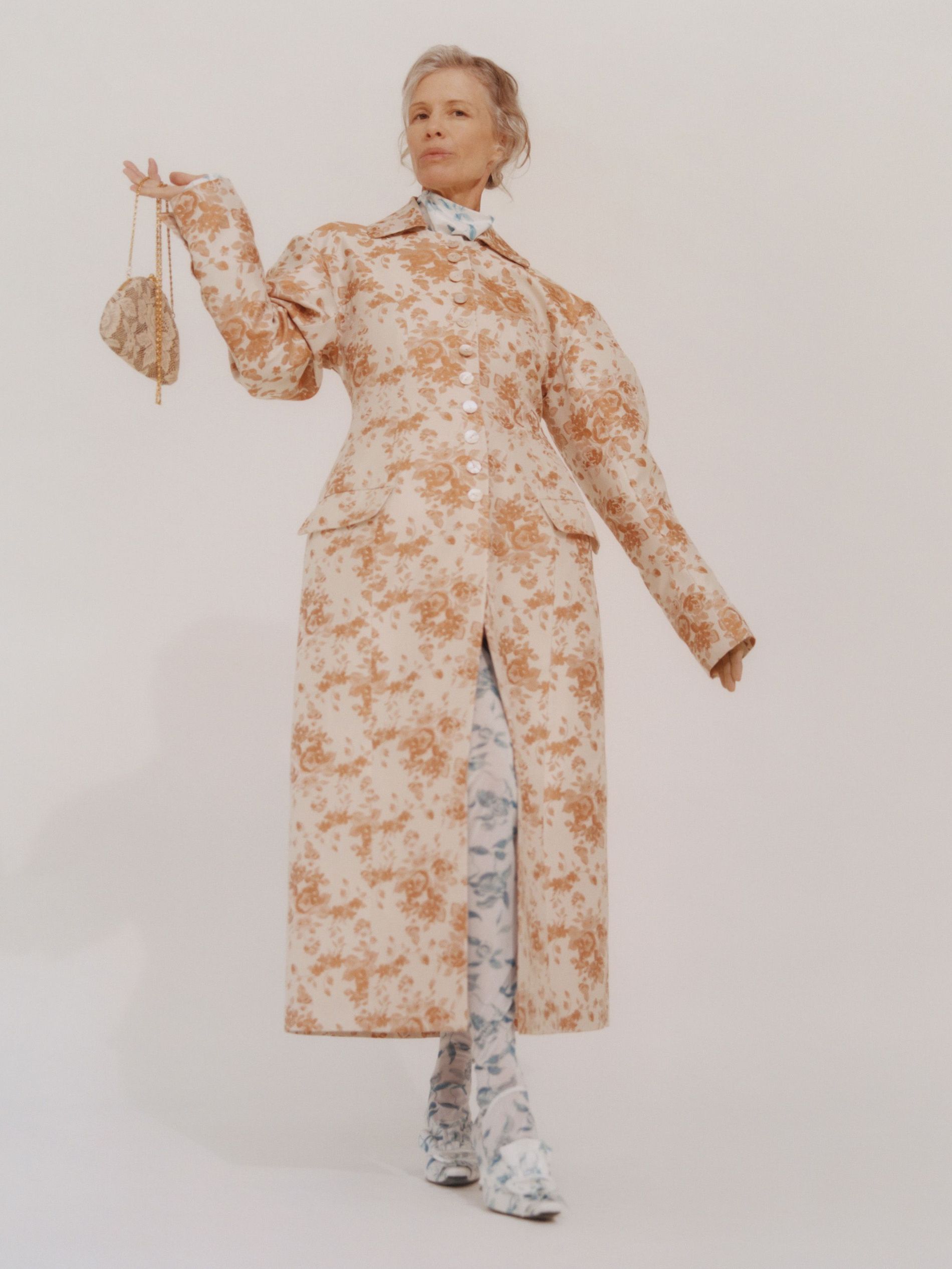 On the international runways, the print was picked up by the likes of Giambattista Valli, Maison Rabih Kayrouz, Simone Rocha and Yuhan Wang in a variety of compositions and colourways.
But how does one style the print without appearing ancient? It's all about juxtapositions. Pair a floral dress with combat boots, a floral coat with leather trousers – or why not a floral sweater with raw denim? Contrasting the delicate print with edgier materials transforms the look from past to present.
Below we've gathered our pick of the crop when it comes to florals for fall.