Worldwide bestselling Nordic noir crime writer Viveca Sten has penned a terrifying and bone-chilling story especially for you, our Vogue Scandinavia reader. Listen to an excerpt below
TW: The following text contains description of assault that may be potentially upsetting for some readers.
For those that are of the more macabre of mind, when you picture a crime scene what kind of picture swims into view? It's doubtful that a ski lift is going to be up there on the list of hair-raising settings. But this is where we find ourselves for the course of our story by crime novelist Viveca Sten, author of the much-loved The Sandhamn Murders and the Åre Murders series, which will soon be adapted for the small screen by Viaplay.
The snow-covered ski town of Åre, with its crisp white covering and oval lake, is frequented by students, ski-enthusiasts and locals alike. And it is here that a delicious tension between the contrasting guests emerges, the old settlers with the newcomers. This tension is something that Sten finds far too tantalising to resist and proves the perfect backdrop in which to set her chilling story. "For somebody like me who's got a writer's brain, I love to explore the cracks in the surface. I love to explore the tension beneath the surface," explains Sten.
Here, in amongst the fray and dodgy skiers, we meet protagonist Andrea Franzén, who is on a girls holiday in the town and due to meet her friends at the top of Åreskutan, the 1,420-metre-high mountain and an idyllic location for many skiers in Sweden. As Andrea boards the red gondola to ascend the summit, she is accompanied by an unexpected – and very much unwelcome – guest: an unnerving stranger.
"I just love springing that kind of surprise on people," laughs Sten. "When you think that you are enjoying a lovely weekend, and you think you're at the best place, you're enjoying skiing and you're having fun with your friends. And then there's something lurking in the shadows," says Sten.
As Andrea climbs higher and higher, and further and further away from civilisation, the stranger's behaviour gets ever more erratic and anxiety-inducing. With no one around to hear her scream for help, she's trapped in her very public prison sitting alongside her tormentor for the entirety of the ride. As Sten reminds us: "There's evil around the corner. Don't think for a moment that you're in a safe environment because something could be waiting for you…"
Watch the full video here below: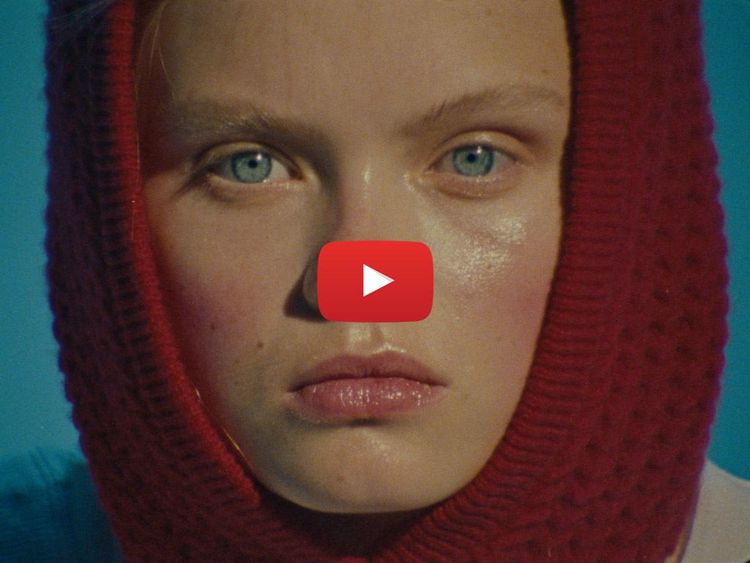 Director: Simon Gustafsson
D.O.P: Arvid Kornstrand
Gaffer: Petter Bülling
Prod. Asst: Lucas Hofer
Edit: Simon Gustafsson
Music & Soundmix: Andreas Pfannenstill
Colour: Joakim Rissveds
Stylist: Hilda Sandström @ A Management
Hair Stylist : Martina Senke @ @ LundLund
Makeup Artist: Fredrik Stambro @ LundLund
Model: Evie Harris @ Premier Model Management
Stylist Assistant: Miranda Lander, Sandy Kirik
Casting Director : George Raymond Stead
Set Designer : Niklas Hansen @ LundLund
Production : Stephanie Lewis @ LundLund